We are getting closer and closer to ringing in a new year. Plan to do one of these fun ways to celebrate midnight with your family this New Year's Eve.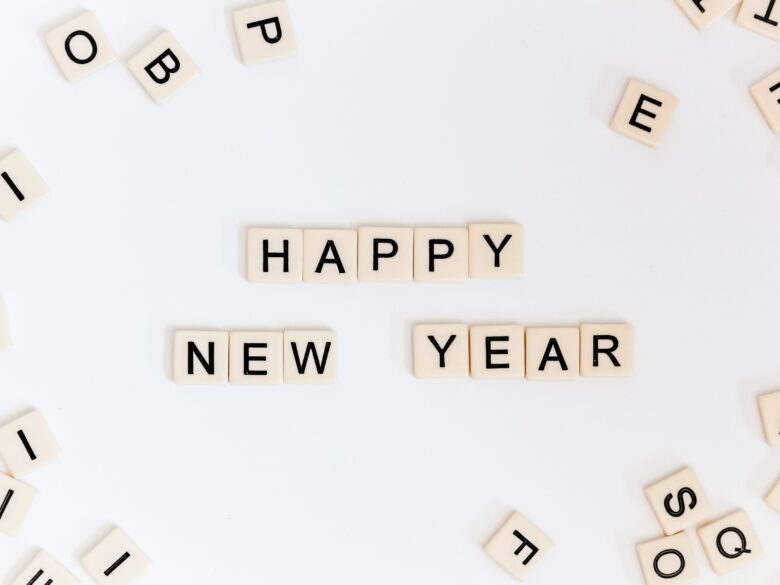 Things to do when the Clock Strikes Midnight
New Year's Eve is full of fun activities, food and friends. Yet, the star of the show is when the clock strikes 12:00 and we all get to ring in the New Year.
This post may contain affiliate links. As an Amazon Associate I earn from qualifying purchases. For more information, see our disclosure.
After the long awaited countdown 10, 9, 8… and you finally reach 1, then what? You can always give someone a big smooch but there has to be other ways to ring in the New Year.
There are other ways. So many fun ways! So let's get to it and start our list of fun ways to celebrate midnight.
Banging Pots and Pans
It's an oldie but a goodie. So when midnight rolls around be sure you have a few metal pots and some spoons at the ready.
You can run around the house banging and making noise or take it up a notch and take the party outside for all to hear.
A word of warning. When banging aggressively it is possible to break a spoon. This was our experience with one of our sons a few years ago. So maybe don't send the kids out with your favorites from the kitchen.
Fireworks
I LOVE fireworks. It makes me so happy to lay on the grass and watch them in the sky above me. So head on outside when midnight arrives on New Year's Eve so the fireworks can begin.
You can keep it simple with some sparklers (keep a bucket of water close by to help extinguish your sparkler). Or go BIG and set off some of the ones that light up the whole sky.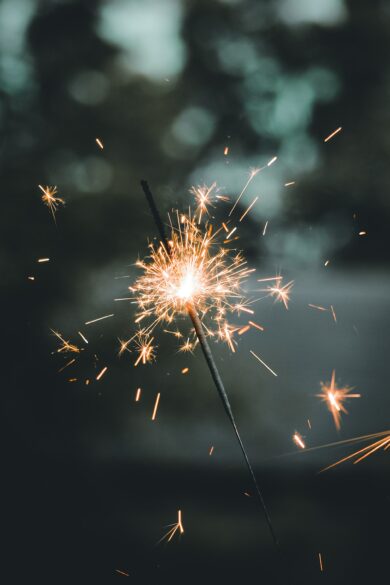 If you are lucky others will be doing fireworks and you can watch their as well.
Silly String
If you are a kid you LOVE this stuff. If you are an adult you can probably tolerate it long enough to ring in the New Year.
It goes by all kinds of names. Silly string, party string, party streamer spray and Krazy string just to name a few. You can find it at stores like Walmart and Target or grab it online at Amazon.
My favorite place to find silly string is at the local dollar store.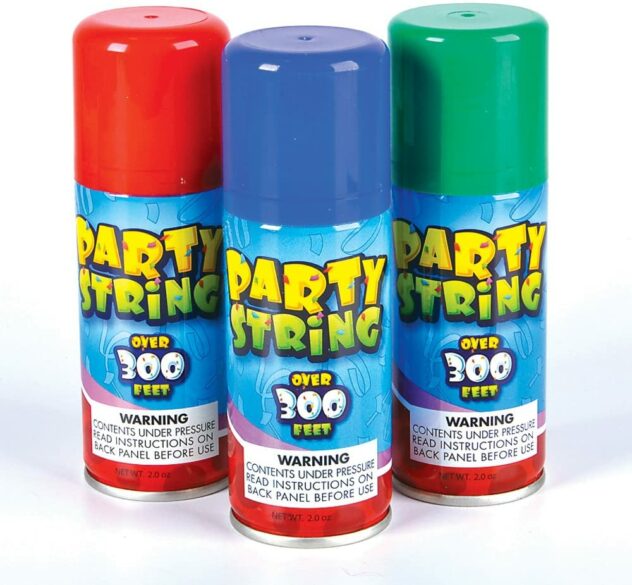 So give each family member a can and let the anticipation build as you start the countdown. Once midnight has arrived no one is safe from the onslaught of silly string that will erupt.
It's an extra fun time for parents to be kids again and join in on the fun and the celebrating and get a little bit stringy.
Have a (non-alcoholic) Toast
The silly string lets you act like a child. Now let's let the kids feel like adults. When the clock strikes 12:00 it's time to make a toast.
Grab your fanciest glasses or run to your local dollar store and get some plastic flutes to pour your drink into like these ones from Amazon.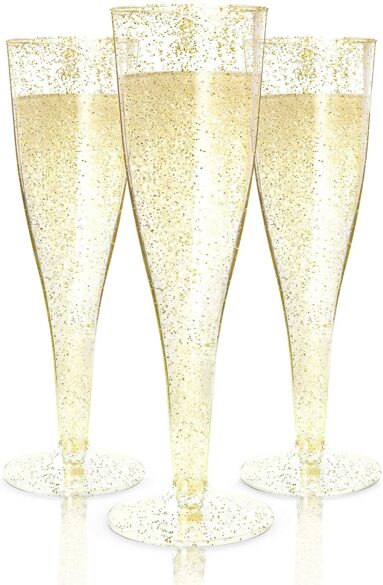 Need some ideas of non-alcoholic drinks for the kids. Check out Mom Junction where you will find recipes for 15 different mocktails like Honey Lime Swirl and homemade Hawaiian Punch.
Prepare a Silly Midnight Dance
As the countdown begins the tension builds because once midnight arrives the dancing is on!
Whether you want to break out in the Macarena or show off some fancy moves you prepared just for this moment. The choice is yours.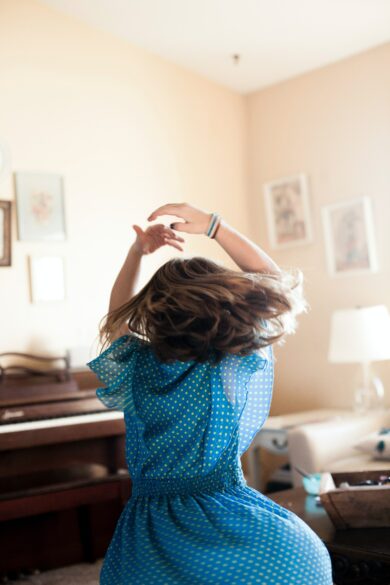 Or you could have a midnight flash mob. Where you are all synchronized and magically start the New Year doing the robot. Epic.
Celebrate with Noise Makers
If the pots and pans aren't to your liking for fear of ruining your cookware there is still a way to make a lot of noise at midnight.
Noise makers come in all shapes and sizes. These gold ones below are pretty classic for your New Year's Eve party.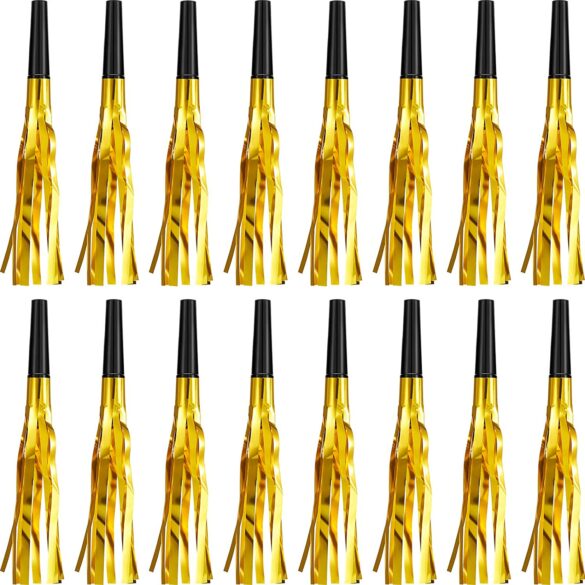 You could try out these guys that you give a little circular motion to and the magical loud noise you will hear.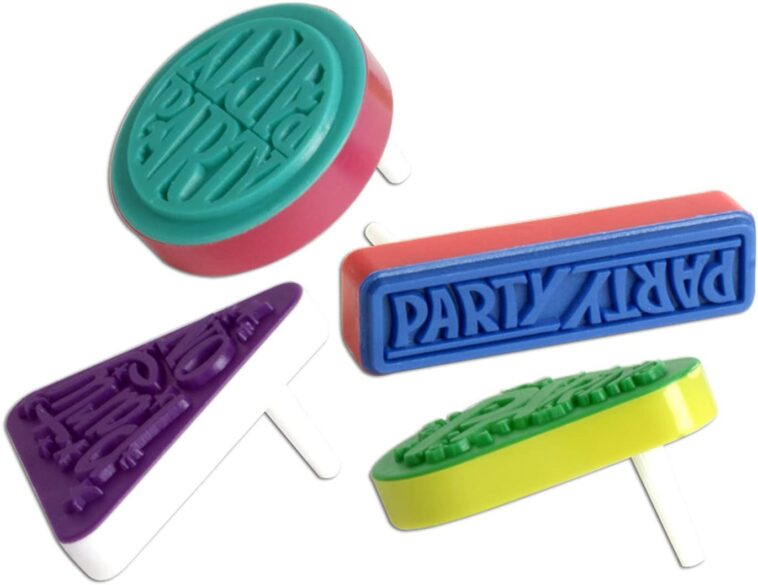 A forever favorite of mine is the hand clapper noise maker. Not only does it make noise but it requires a small amount of coordination to get it clapping at a good speed.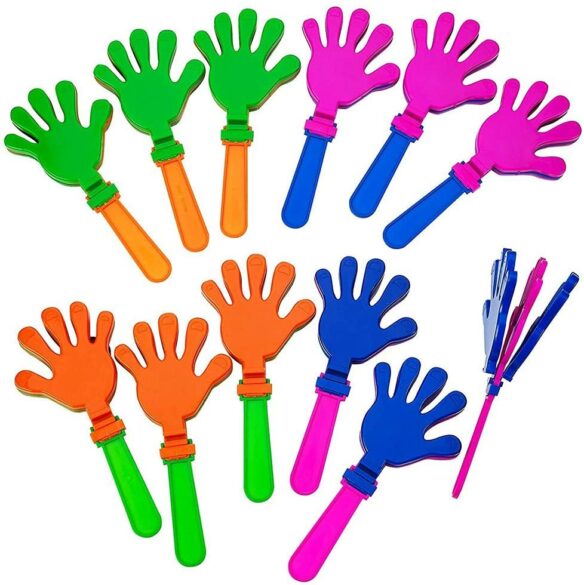 Whichever noise maker you use on New Year's Eve it's sure to make a LOUD and memorable start to your New Year.
Confetti: A Fun Way to Celebrate Midnight
Sure it's messy but lots of glittery colorful things falling from the sky is a magical way to celebrate midnight.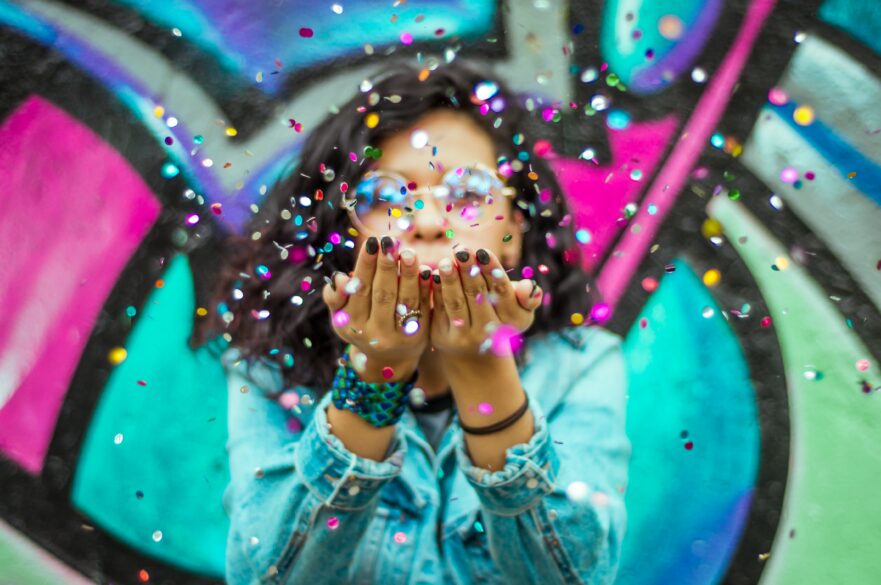 You can purchase confetti poppers aka confetti cannons to use at 12:00 on the big night like these ones from Amazon. You can find them in small and larger sizes. Be sure to check out your local dollar store for smaller versions.
There are also DIY confetti poppers. Wikihow gives you 3 different ways to make your own confetti popper with household items like a toilet paper roll and a balloon.
Make a fun memory by letting the confetti fly when the clock strikes 12 this New Year's Eve.
Celebrate with a Midnight Selfie
Everybody's doing it. Everywhere. All the time. The very beginning of a brand spanking new year would be the perfect time to document with a selfie.
Be silly or be serious. Grab everyone or take one solo. It doesn't have to turn out perfect (they rarely do). It's the making of memories that matters most.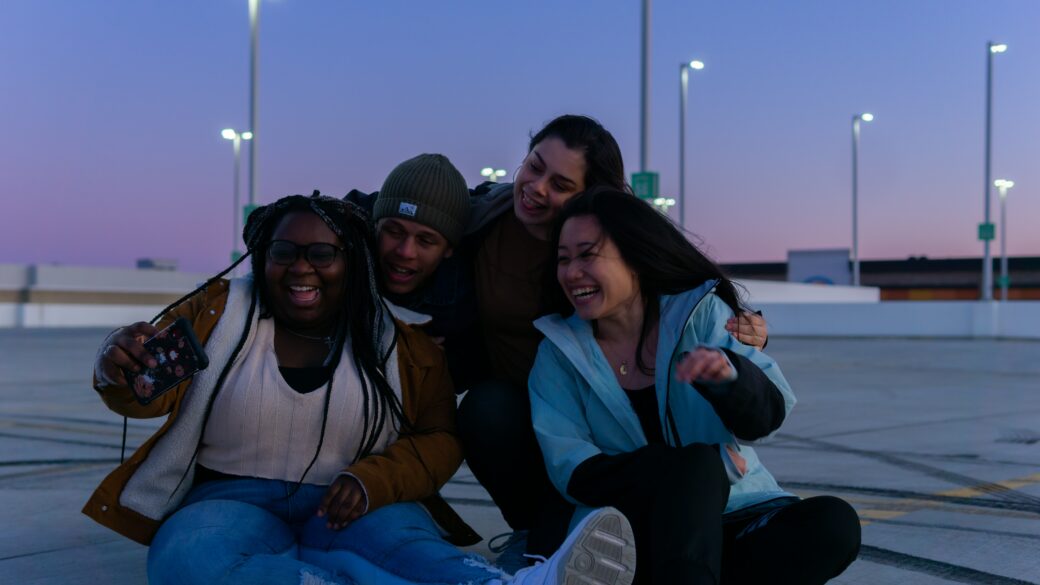 And it's the perfect end to a year and the beginning of a new.
There is nothing better than starting a new year off right with a fun way to celebrate midnight. So get the count down started and when you reach the number one bang your pots and pans, set off some fireworks, spray some silly string, have a toast, start to dance, make some noise, let the confetti fly and document it with a selfie! Happy New Years!