Pet care shouldn't just be left to the parents. Kids and pets should have a special relationship. Learning how to care for the family pet should be something the whole family does. Getting the kids involved in caring for your family animals is good for both the kids and pets. Even the youngest child can help out. Here are some suggestions to get kids and pets involved at any age: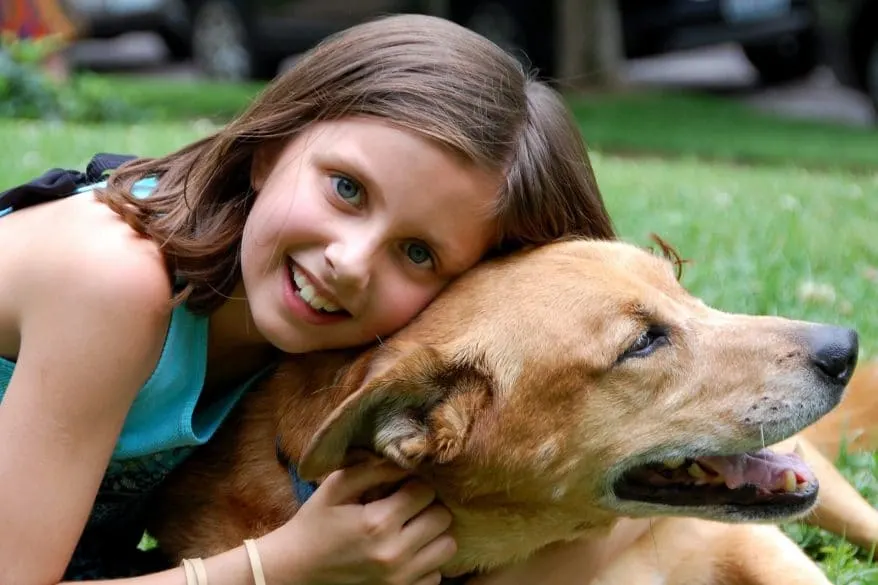 Toddlers and Preschoolers:
This post may contain affiliate links. As an Amazon Associate I earn from qualifying purchases. For more information, see our disclosure.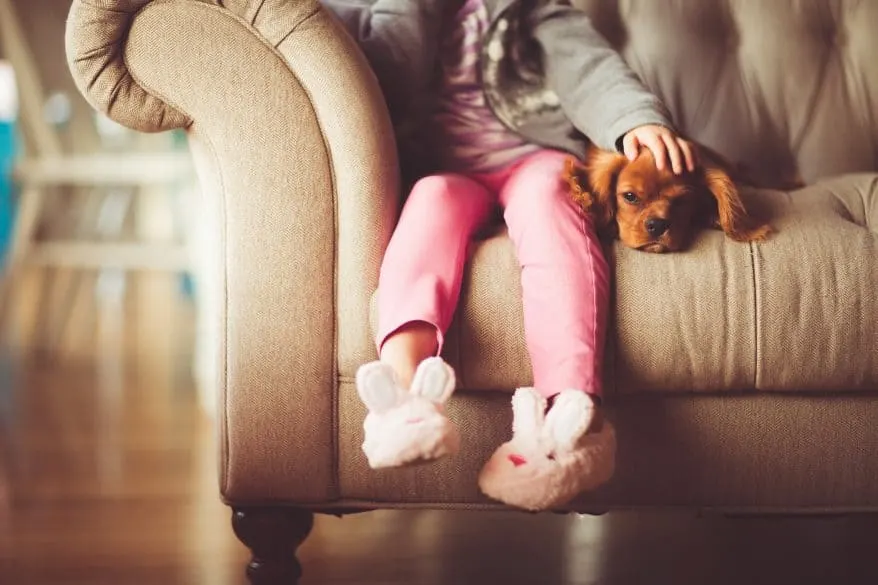 Very small children won't be able to help as much as the older kids. But, that doesn't mean they can't help a little and in the meantime learn that it's a family job to take care of the family pet.
Feeding:
Very young children can scoop dry food into the dog or cat bowl. They can also help fill the water bowl, although this can get a little messy. To make it easier for them, keep a small pitcher or watering can under the sink that they can use to pour water into the bowl.
Walking:
Children at this age obviously can't walk a dog by themselves, but they can come along on a walk and enjoy the family dog together.
Playing:
Help your pet stay active by encouraging your youngest children to play with them. Hit the pet store and grab some cat toys or a new ball for fetch.
School-Age Children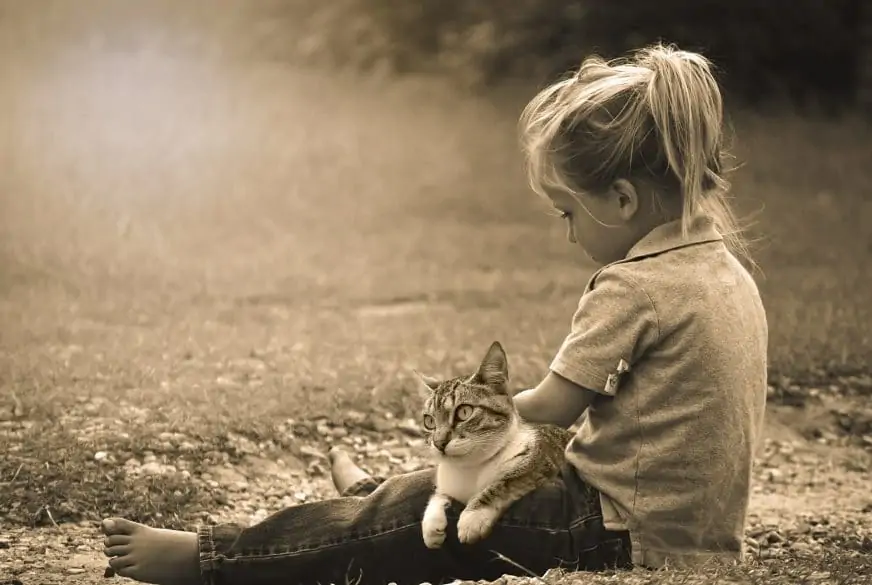 Kids in Elementary school are at the perfect age to help out with family pets! They are older, more responsible, and less likely to make a mess when helping care for pets.
Feeding:
Have your school-age child be in charge of daily feeding for your pet! Older kids can learn how to open a can of food safely and even finish the job by rinsing the can and putting it in the recycling. They can also feed fish carefully without spilling the entire container of food in the tank. Kids at this age can pretty much handle the feeding of any type of pet. Although, if you have a lizard or snake and need to feed crickets, insects, or mice to your pet, you'll probably reserve this job for an adult.
Walking:
Depending on the size of your dog, your elementary age child should be able to handle walks. If you have a bigger pet, or one that isn't great on a leash, designate this job to an older teen or adult.
Playing:
Playing with the family pet is the fun part! But after a while your kids and pets may get bored of throwing a ball. Remind them that playing with the pet isn't just mean to be fun for the humans, but also an important way for the pet to get exercise.
Grooming:
School-age kids can also help with pet grooming. Teach them how to brush your cat or dog. They can even help out when it's time to bathe the dog, by getting all the supplies ready and being your assistant.
Clean Up Duty:
Clean up duty is probably the least favorite job for all family members, but that doesn't mean they are too young to do it! Older school-age kids can learn to pick up after the dog, to scoop the kitty litter, or help change the bedding for furry friends like hamsters and guinea pigs. Make sure to remind them to clean their hands thoroughly after this task.
Tweens and Teens:
Feeding:
Tweens and teens can be responsible for the feeding of the family pet entirely. This is a great task to give to kids this age, but make sure they are doing this on their own without reminders.
Walking:
Older teens can learn to be solely responsible for walking the family dog, even the bigger, stronger dogs.
Playing:
By now, your child knows that your pet needs exercise. They should be able to grab the cat toys and get the cat moving or play fetch with the dog even if they don't feel like it.
Grooming:
Along with brushing your cat or dog, your teen can also learn how to clip toenails, cut away any mats on a dog's fur, and even administer medications your pet may need.
Clean Up Duty:
Older children are a great help in this area. Along with cleaning up after dogs and cats, they should be able to manage cleaning fish tanks, bird cages, and hamster cages.
Training:
If you have a new puppy, tweens and teens are at a perfect age to help with training. Decide on what training method you will use for consistency, and let your older children take the lead. Cats aren't as easily trainable, but tweens and teens can help by scooting the cat off counters and tables and redirecting them when they are off limits.
Kids at any age can help with pets! They will learn that the responsibilities of taking care of the family pet belong to the entire family. Plus, when they grow up and get a pet of their own, they will be able to manage everything that goes along with it.