Every once in a while, I get really tired of packing lunches! I have 4 kids and of course, they all like a different type of sandwich in their lunch. My morning routine involves a counter full of bread and countless ingredients to keep all the kids happy.
As the school year goes on I grow more and more frustrated with making all these sandwiches. Plus, the kids are starting to get sick of them too. So I decided to come up with some ideas for lunches without sandwiches. Here is a list of options in case you are over making sandwiches too!
Lunch Ideas that Aren't Sandwiches
This post may contain affiliate links. As an Amazon Associate I earn from qualifying purchases. For more information, see our disclosure.
Tired of packing that sandwich too? Here are my favorite lunch ideas that aren't sandwiches!
Sandwich Crackers
These are my first go to when I get tired of putting sandwiches together. They are basically mini-sandwiches, right? They even have sandwich in the name!
Cheese and Crackers
Again, kind of like a sandwich right? It's super easy to pre-cut cheese, grab some crackers and toss them in the lunch bag. Sometimes I buy a ham steak and cut up pieces of ham to put in the lunch as well-then it's a homemade Lunchable!
Soup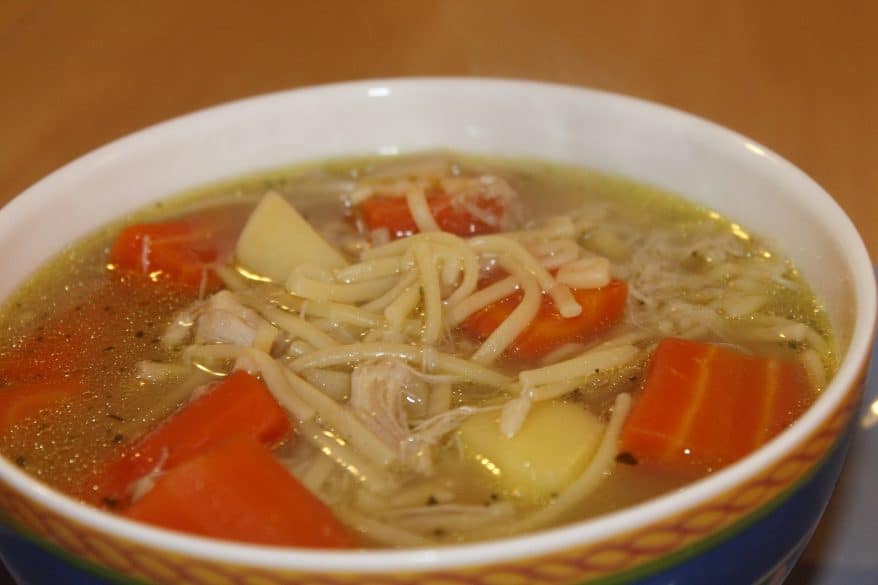 In the fall and winter I make soup about once a week. A bowl of soup with a hunk of crusty bread is a favorite dinner for all my kids. If there is leftover soup, I pack it in a thermos for lunches.
Wraps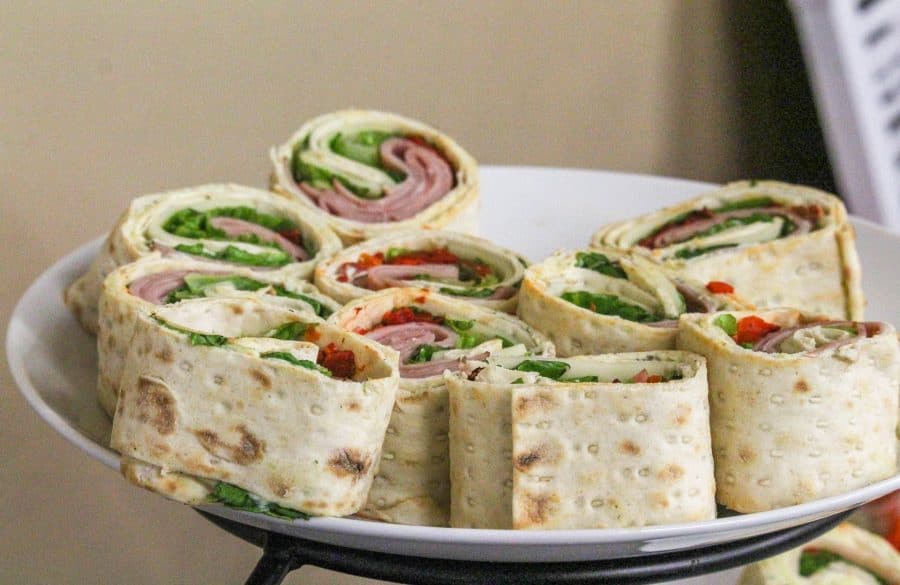 Wraps are a little bit more work, but they are still easier than a sandwich. Make some chicken, tuna, or egg salad ahead of time. Then just add a spoonful and fold up in the wrap!
Looking for more school lunch ideas? Download our FREE school lunch planner!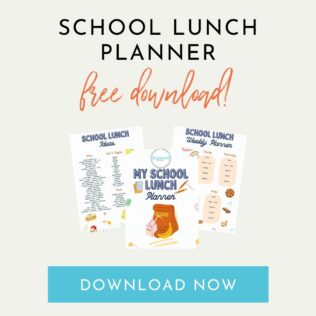 Salad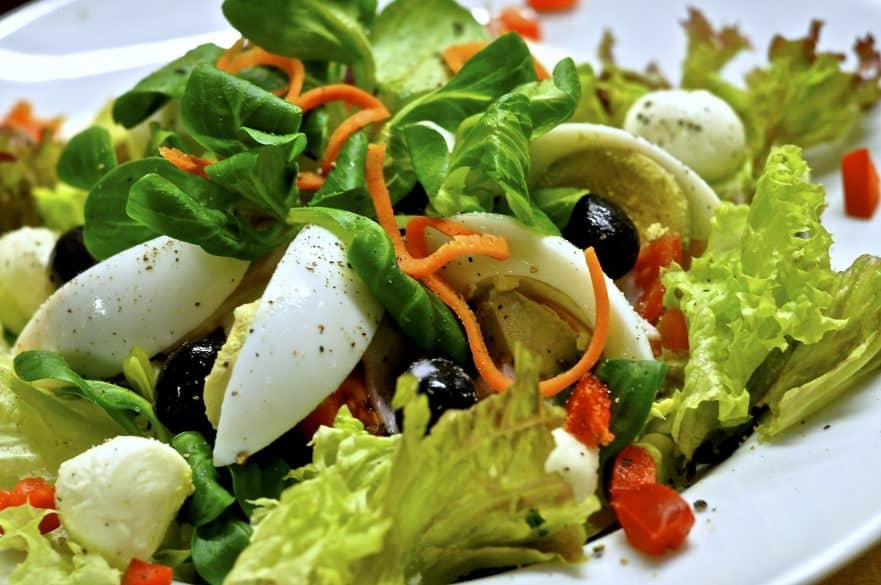 Not all kids like salad, but one of mine loves it so it works for us! This is a great one to pack the night before too. Just make sure you keep the dressing separate from the veggies so they don't get soggy. If your kids aren't big salad fans, add fun extras like bacon bits and croutons to encourage them to eat it!
Hard Boiled Eggs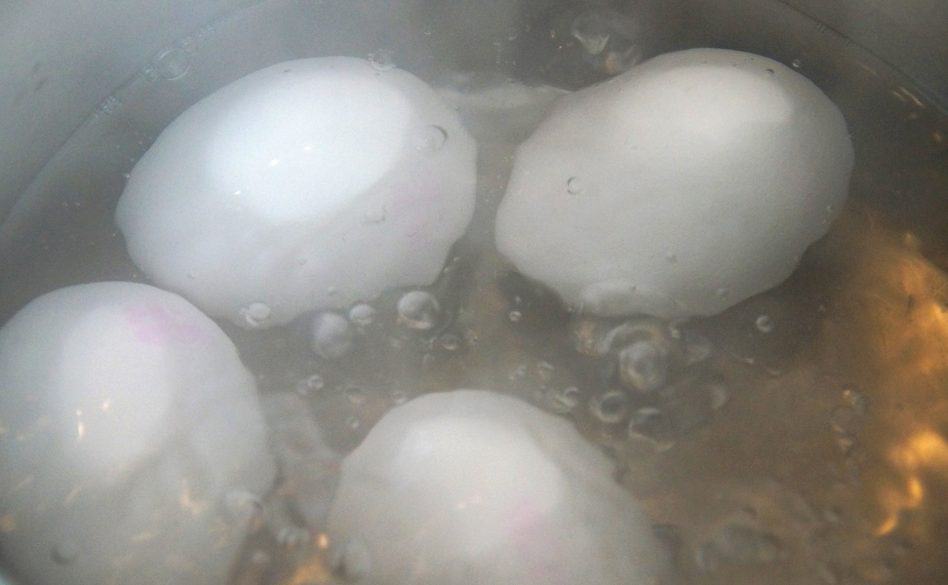 Hard-boiled eggs are a great option because they are loaded with protein. Plus they can be made ahead as well. Cracking and peeling the eggs at lunchtime adds to the fun.
Granola Bars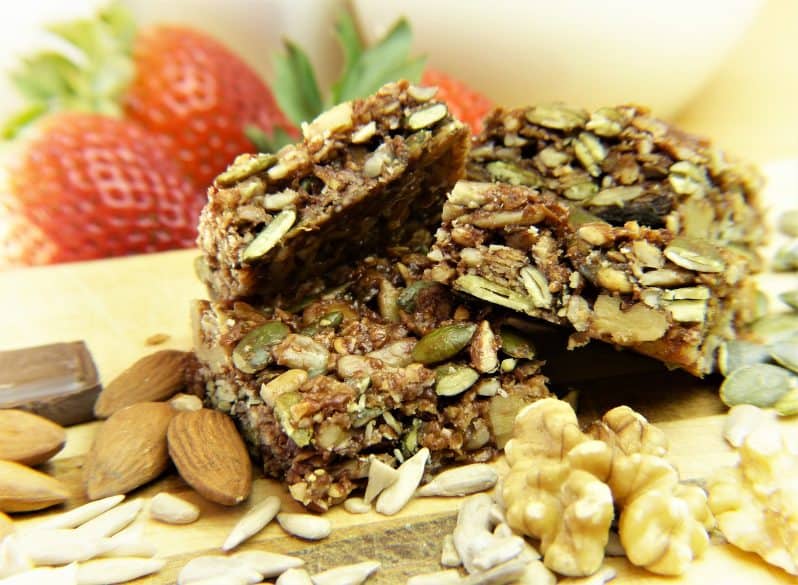 Granola bars are another easy main course for lunch because they are prepackaged and ready to go! There are lots of healthy options for granola bars as well.
Snacks
On days when I really don't have it in me, I pack snacks for lunch! I just grab whatever is easiest and toss it in the lunch box. Typically we keep a stock of prepackaged yogurts, applesauce, and cheese sticks in the house. I also add containers of nuts, pretzels, or Goldfish crackers. These are simple to grab and throw in the lunch box as the kids are heading out the door.
So if you are sick of making sandwiches or your kids are sick of eating them, there are plenty of other ideas for lunches to choose from. It may just be time to ditch the sandwich!