No matter how often you clean your home, there's one room that always seems dirty. I'm talking of course about the kids' bathroom.
Toothpaste in places that defy gravity, spots on the mirror even though you just wiped it, bath toys everywhere you look, and oh the wet towels on the floor, there are SO many wet towels. One of my favorite ways to deal with the kids' bathroom is to avoid it entirely.
This post may contain affiliate links. As an Amazon Associate I earn from qualifying purchases. For more information, see our disclosure.
But I understand this isn't always the most effective solution. So here are a few tips on keeping the space tidy and clean, at least until it's bath time again.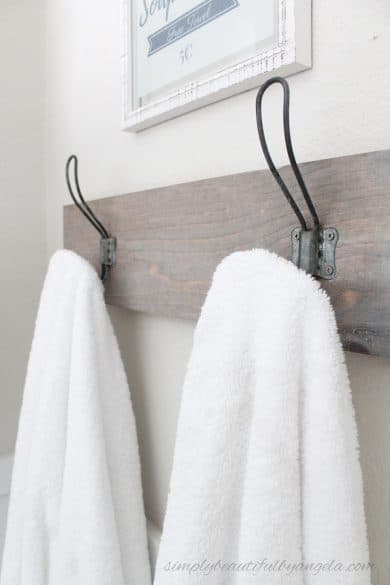 Source: Simply Beautiful
1. Get rid of the towel bar
Have you ever met a kid who hangs up his or her towel? I certainly haven't. But asking them to fold a towel nicely and hang it on the towel bar evenly is nearly impossible.
Instead, opt for hooks. Each child can have an assigned hook, and it's much easier for little ones to hang a towel on a hook than a bar. Plus the fun part, there are a ton of cute hardware options when it comes to wall hooks.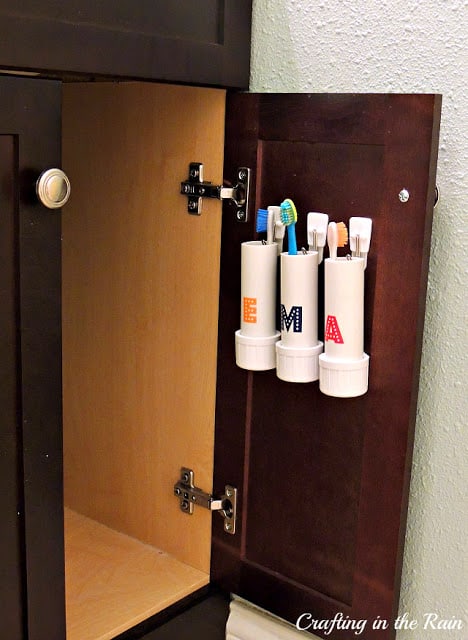 Source: Crafting in the Rain
2. Keep toothbrushes accessible but out of sight
Kids toothbrushes usually don't make for great bathroom decor, so find a spot to tuck them away nicely – but is still accessible to the kids.
This PVC toothpaste storage mounted on the interior of the cabinet door is the perfect solution. It keeps the toothbrush clutter out of sight, and kids will love having their very own monogrammed tube.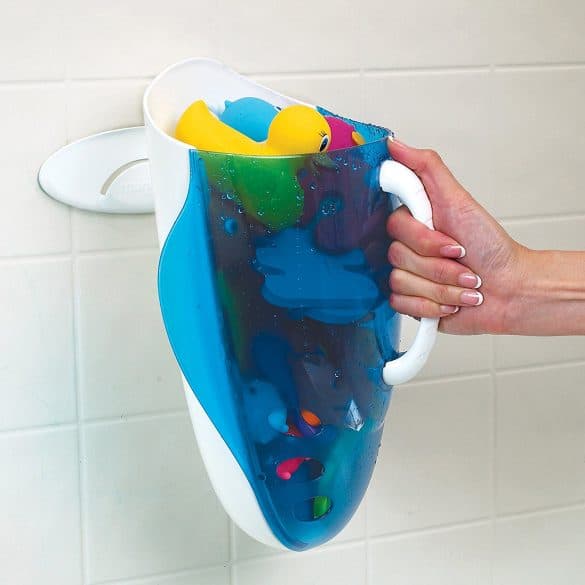 3. Use wall mounted bath toy storage
When it comes to corralling bath toys, I've tried it all – floor baskets, bins in the tub, netted storage, etc. But nothing works better than this guy.
The Munchkin Scoop Organizer mounts to the wall for out-of-the-way toy storage. But the best feature is the scoop. When bathtime is over simply unhook the scoop and pick up all the toys in one swoop. The nifty drainage holes allow you to rinse and drain toys in bulk.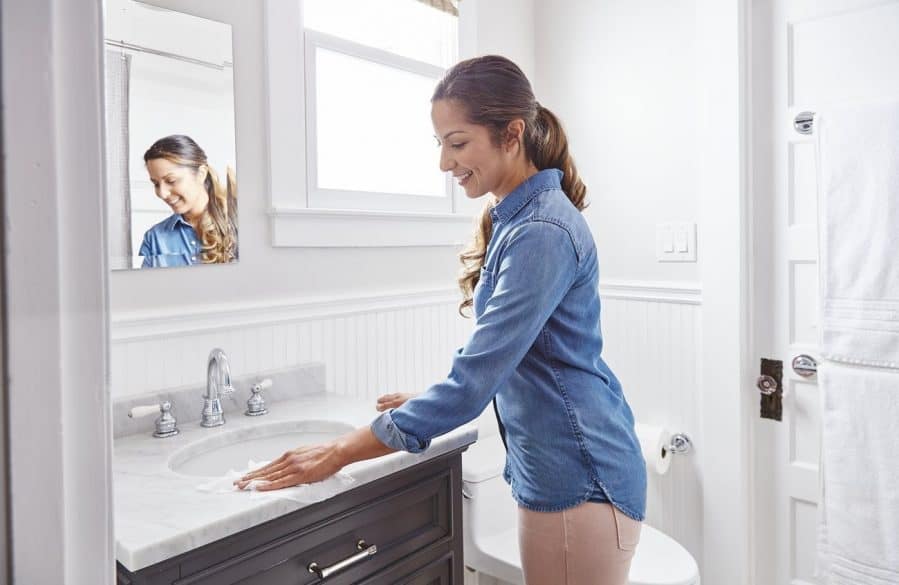 4. Use Wipes Daily
Keep disposable wipes on hand in the kids' bathroom at all times. I use Clorox Disinfectant Wipes for the counters and toilet, and Clorox Glass Wipes for the mirrors.
While the kids are in the bath, take a minute to wipe the water spots and other messes off of every surface. Because let's be honest, it all gets dirty, every day. This quick practice will cut back on your weekly cleaning immensely.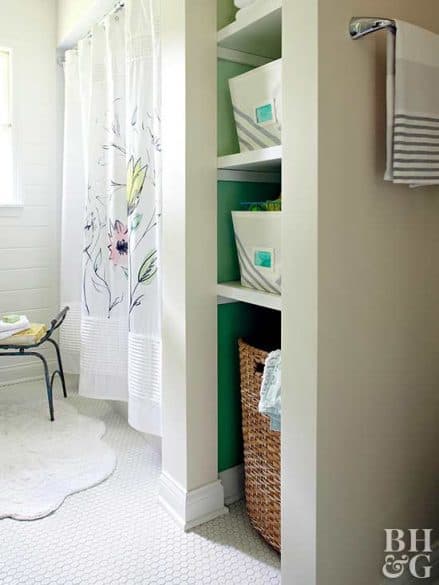 Source: Better Homes and Gardens
5. Consider a bathroom hamper
If you have space, keep a hamper in the kids' bathroom. This eliminates the constant nuisance of dirty clothes left on the floor. I love the way this one is tucked into a cute little storage alcove.