We've been managing chores the same way for the last 15+ years! With only two kids at home now, we did have to rearrange a few things. But the basics haven't changed. Every morning, chores have to be done before school. They are split up this way:
Dishes & Garbage
Counters & Sweep/Vacuum
And Saturday an extra chore.
So, child one always knows she has dishes and garbage every other day (Monday, Wednesday and Friday).. then on Tuesday, Thursday, and Saturday, she has Counters and sweep/vacuum. It's opposite for child #2. Dishes and garbage on Tue, Thurs. Sat., and counters and sweep, Monday, Wed, Fri.
This post may contain affiliate links. As an Amazon Associate I earn from qualifying purchases. For more information, see our disclosure.
I love this method! Everything gets done before school and the house at least looks put together before everyone leaves for the day. I've been printing a paper chart to hang on the fridge for all the years my kids have been chore age. That was because I never found a chart that was just right for our system. That was until I found Modern Magnetix. This magnetic chore chart fits perfectly with our system.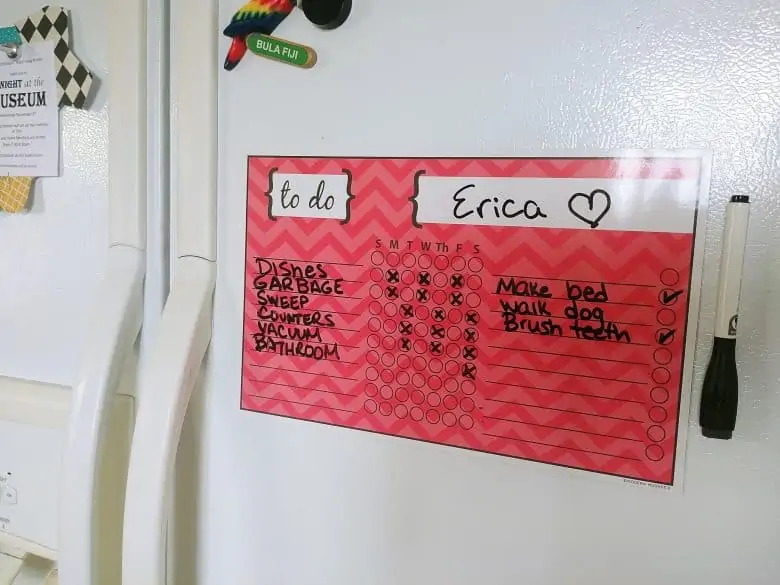 If you need help filling out your magnetic chore chart, these are other jobs that kids are completely capable of doing!
Put toys away
Clean / wipe the table after dinner
Place dirty dishes in the sink
Put clothes in a hamper
Make bed
Clean room
Do their own laundry
Empty garbages
Help with dinner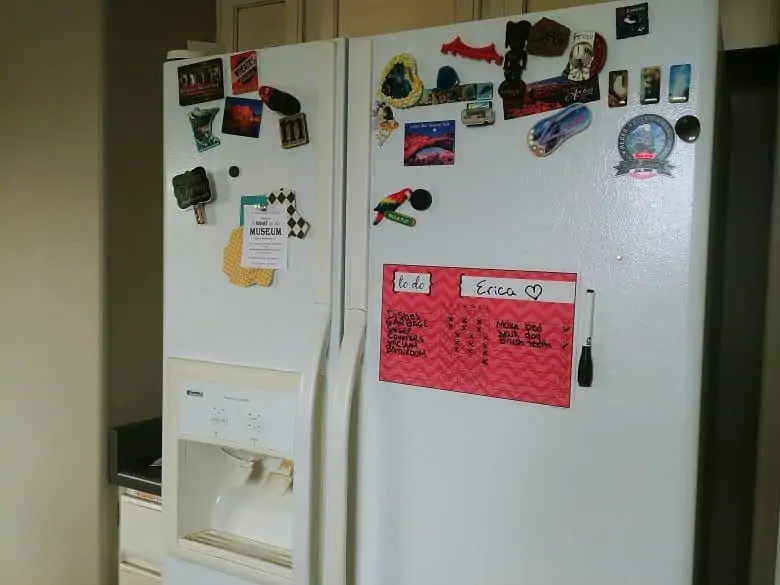 Kids can handle more help around the house than you would think! Help them learn responsibility by giving them chores, teach them skills for cleaning, and get started right away! You can also get a discount on purchasing more than one. 25% off purchase of 4 or more 20% off purchase of 3 10% off purchase of 2. Get the details on Amazon!