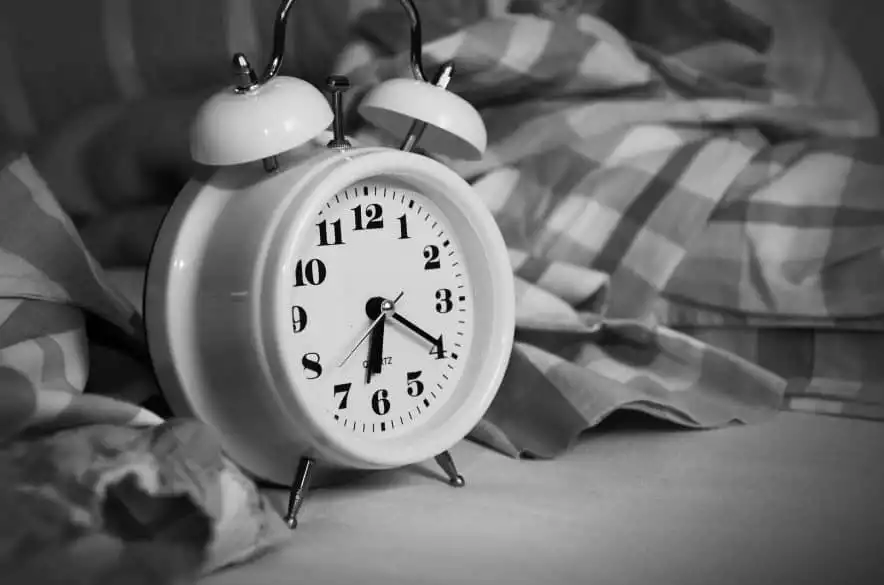 Morning with young kids can be rough! After preparing breakfast and lunches, you are probably taking care of pets, cleaning up breakfast dishes, packing bags, and helping your children get ready, and you still need to get yourself ready. If it seems like your mornings run on fast forward and include a lot of reminders and nagging from you it might be time to change up the routine! We came up with these Morning Routine Cards that your children can use to keep themselves on track and get ready all on their own.
This post may contain affiliate links. As an Amazon Associate I earn from qualifying purchases. For more information, see our disclosure.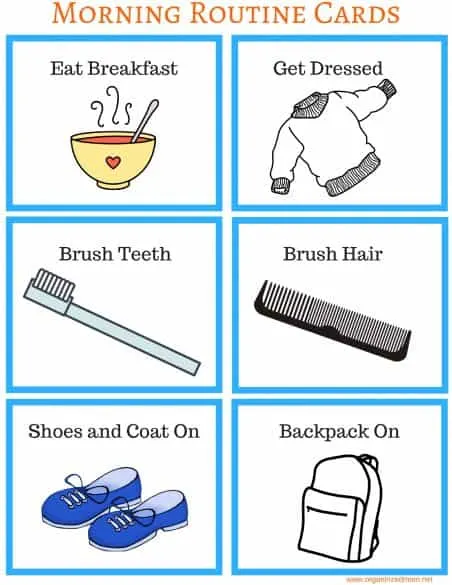 Why Should You Use Routine Cards:
Using routine cards helps foster independence in your child. Kids like to be able to do important things all by themselves.
You don't have to nag them! Now that your child has routine cards, it eliminates the need for constant reminders and nagging. If your child seems lost, simply refer him back to his routine cards!
There is more free time for you. Once your child can follow their cards in the morning, this frees up your time. Now you can do other morning essentials like making lunches, taking care of pets, and actually getting your own self ready!
These cards work well for young children because they are simple. If your child doesn't read yet, no problem, he or she can follow along using the pictures.
How to Use these Routine Cards:
Download the routine cards here: Morning Routine Cards
After you print the Morning Routine Cards, decide how you want to use them. The easiest way is to simply hang the routine up somewhere your child can easily see it.
Another option is to cut them out, and hang them so that they can see what needs to be done, and what needs to be completed still. This can be accomplished by hanging up a poster board with two columns: "To Do" and "Done." Use plastic sleeves or velcro to attach the cards to the poster board.
You may want to cut them out, hole punch each corner, and place them all in a binder ring or carabiner. I love this idea because first of all, you can determine the order of the routine. Also, the child can take their routine cards with them, from the kitchen, to their bedroom, to the bathroom, without having to come back to a central location to find out what to do next!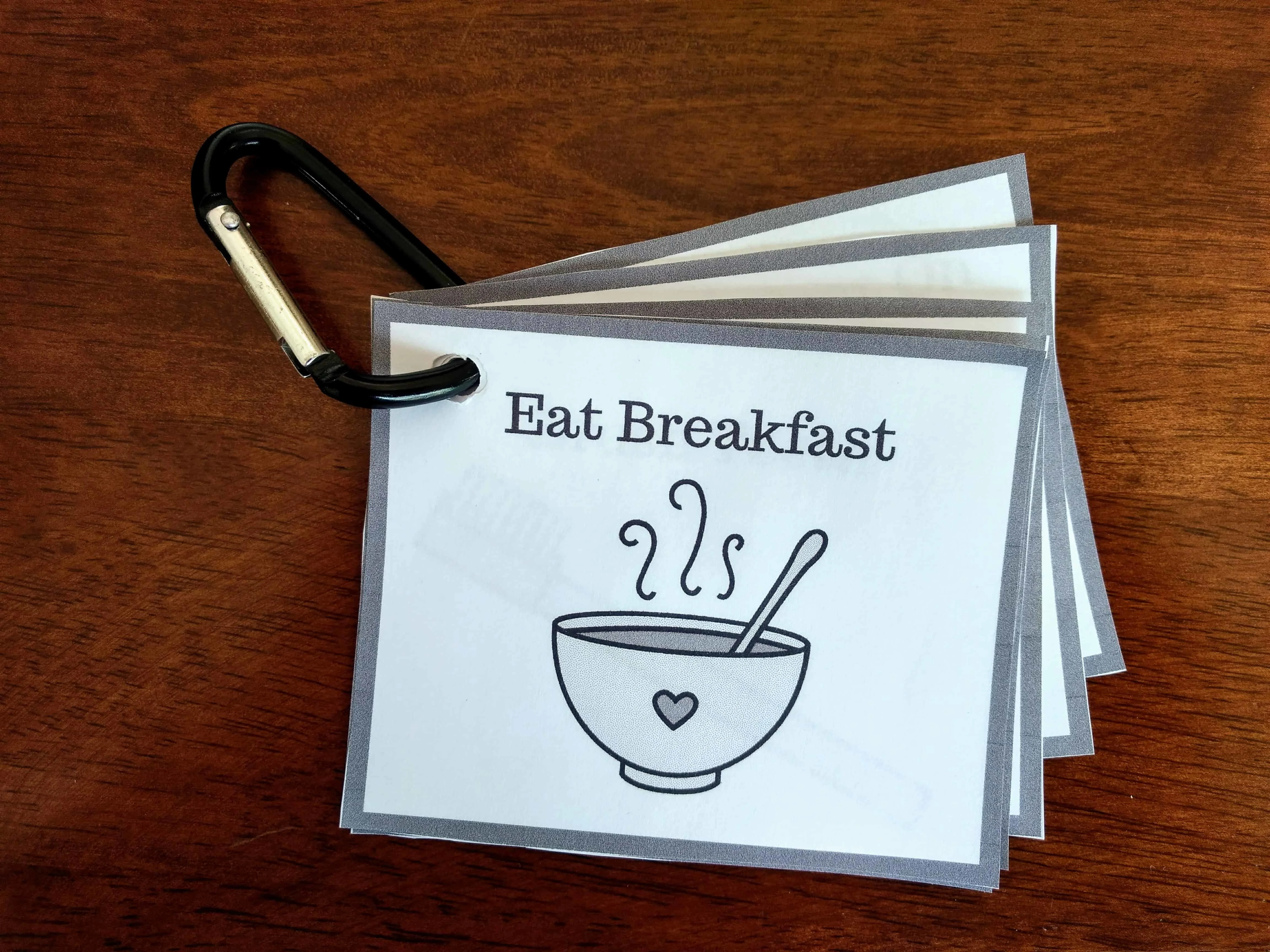 If you plan to print and cut out the cards, be sure to use a heavy paper like cardstock. Or you may even want to laminate the cards or cover them with contact paper. This way they will be more durable this way and last longer.
Routine cards will help your child be more responsible and start them on the road to independence. And relieve you of the responsibility of the title of "Nagging Morning Mom!"