Tired of having to search through a disorganized pile of loose papers or saved websites in search of a recipe you know you have somewhere?
This post may contain affiliate links. As an Amazon Associate I earn from qualifying purchases. For more information, see our disclosure.
Stop wasting time searching and get right to the cooking by using these tips to organize recipes in a recipe binder!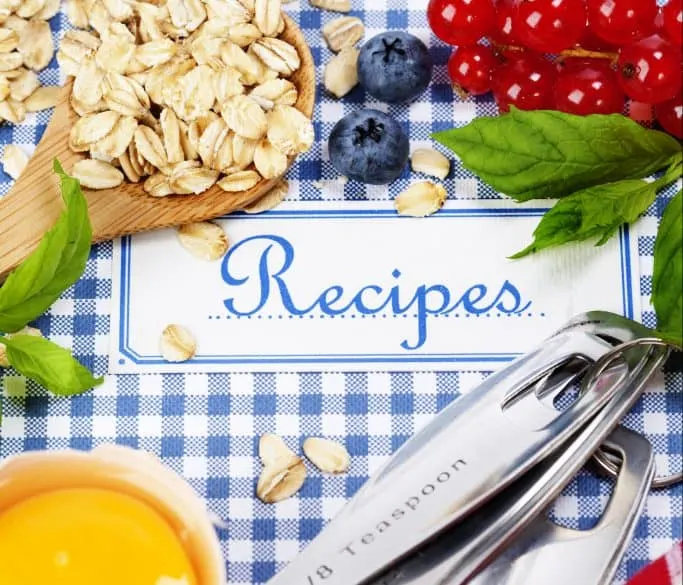 Organize Recipes for Good by Creating a Recipe Binder
A recipe binder is a simple project that will help you feel much more organized when it's time to cook. Especially if you take the time to set it up in a way that is most useful for you.
It doesn't need to be expensive. But I do encourage you to make your recipe binder attractive. You can create and print a custom cover on your computer. Or even just by a pretty binder to use. You'll enjoy it more if you give your recipe binder a dash of your personality.
How to Organize Recipes
As with any DIY project, the more organized you are at the start of your project, the easier it will be to make something you love.
These are the supplies you'll need to start organizing your recipes in a recipe binder.
A 1", 2" or 3" binder

Consider how many recipes you have and make sure you allow room for your recipe collection to grow when you're choosing your binder size.
If you plan to add a cover to your binder, choose a white binder with a clear pocket you can slip the cover into.
Sheet Protectors
Look, the kitchen gets messy! Sheet protectors let you not worry about getting stuff all over your recipes while you are cooking.
Just wipe off the pages in your recipe binder when you are done!
Dividers for Recipe Binder Categories
Dividers are essential so you can organize your recipe binders by categories.
We'll give you some examples on what you can start with in a bit.
Recipe binder printables (optional)

There are any number of recipe binder printables available online both for free and for purchase. Printables will give your recipe binder a more polished look. And can make putting your binder together easier if you decide you want to use them.
Your Recipes!
Of course, you need all of the recipes you want to organize. Like many of you, I keep a ton of recipes right in my head. Creating a recipe binder is a great time to write these down so you can share them with friends and family.
How to Make a Recipe Binder
Now let's talk about how to make your recipe binder.
1. Choose the Recipes to Include in Your Recipe Binder
If you have a pile of loose recipes to organize you have probably been collecting them for a while. Before you include them in your new recipe binder, sort through the recipes.
Throw out any recipes you know you will never use. Or those recipes you made and didn't like. Save the recipes you enjoy and will actually use to put in your binder.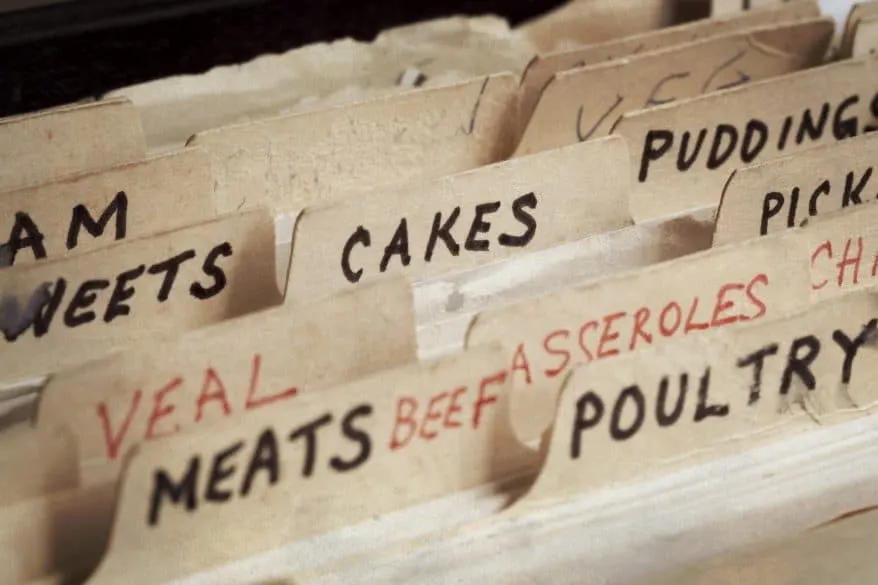 2. Create Dividers for Your Recipe Sections
Decide what your recipe categories will be in your recipe binder and create a divider for each category.
Recipe Binder Categories
Here are some categories you might use for your recipe binder.
Appetizers

Soups & Salads

Chicken Dishes

Seafood Recipes

Snacks

Lunches

Breads

Desserts

Slow Cooker Dishes

Instant Pot Recipes

Freezer Meals

Breakfast

Dinner Entrees

Holiday Favorites

Drinks

Family Favorites

Smoothies
And of course, you may have some special recipe categories of your own. This is your recipe binder so choose the categories that make sense for you.
3. Start Making Your Recipe Binder
Now is the fun part. Start sorting your recipes into categories and placing them in your recipe binder. Be sure to put your recipes in sheet protectors so you can easily wipe them off if they get spilled on.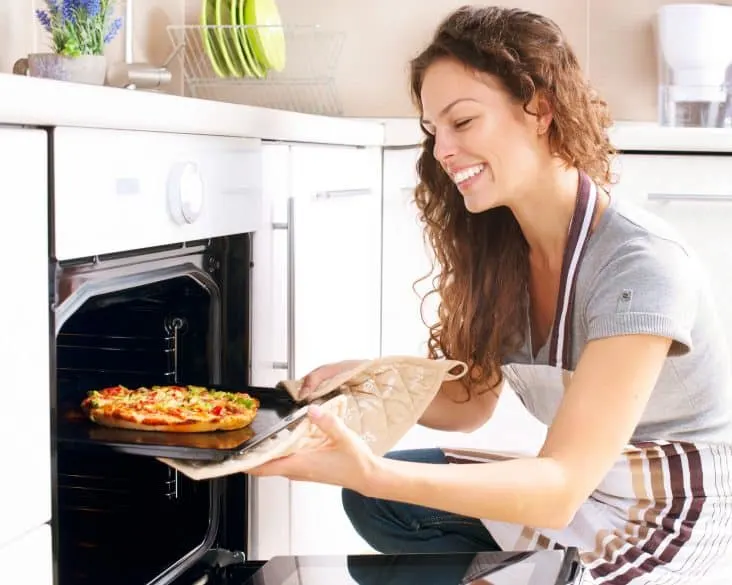 Share the Recipe Binder Love
Once you start using your new recipe binder you'll love how easy it is to find what you're looking for when you cook for your family. And other people will love it too.
A recipe binder makes a really fun gift for a grown child moving out of the house for the first time. Or for a wedding shower gift, or even a new baby if you fill it with easy to make recipes that a new mom can make.
Consider creating recipe binders to give as gifts to family and friends and include a few of your favorites recipes along with the supplies for them to add their own.