Our pets bring so much joy and fun into our lives and homes. We try our hardest to keep them happy and healthy in return. With that, comes a lot of stuff. However, their food is one thing that you can keep neat and organized. Here is how!
Tips to Keep Pet Food Organized
Easy and Accessible
Keeping pet food close to where they are fed is not only practical but a great organizational idea. Airtight storage bins are an excellent idea for this. They can come in stackable, clear containers to keep food fresh and alert you when you are almost out. Some of these even come on wheels so they can be moved!
This post may contain affiliate links. As an Amazon Associate I earn from qualifying purchases. For more information, see our disclosure.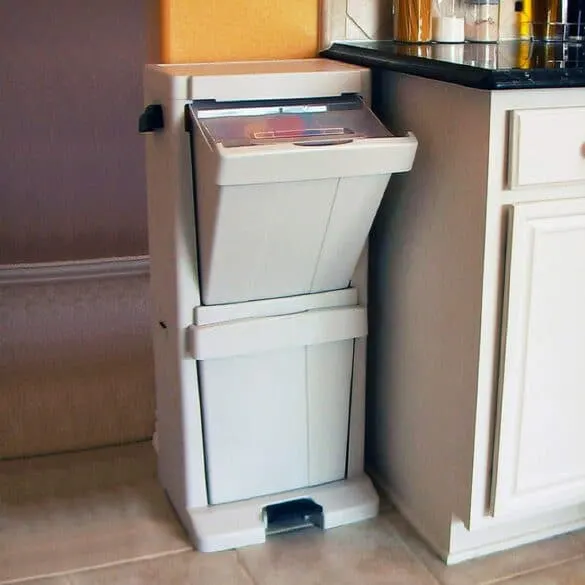 Streamlining the pets food into two or three separate containers also allows you to keep track of how much food you have for different pets, or how much they are eating.
Table It
Pantry shelves or countertops also make great spots to keep your pet's food! Glass or ceramic jars make perfect storage containers for dry pet food. Containers can be customized or hand picked to match other items in your kitchen.
Having smaller storage containers also can allow you to purchase small bags of pet food. This will keep food cost low and freshness high!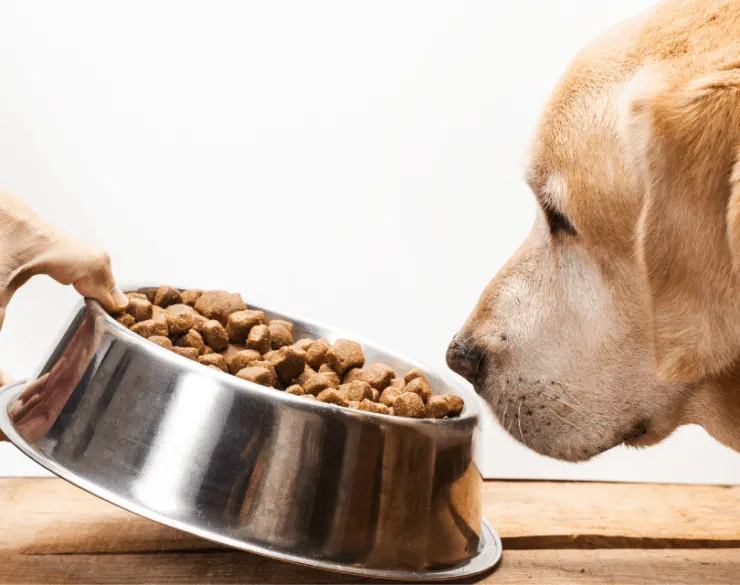 Unique Storage
Some pet food requires unique organization requirements. After all, not all animals eat just dry food or are on specific diets.
For example, FreshPet makes fresh, refrigerable food for dogs and cats. In regards to the fridge, devote a shelf or drawer just for pet's cold food. It may even be a good idea to purchase a plastic or glass container that can be kept in a high place and clearly marked as pet food. This should help children steer clear of any pet food that they should not be touching.
Most exotic pets may have more specific food requirements and therefore those items should be treated with extra care. For example, most lizards will consume insects that have to be bought at the pet store or online. Be sure to keep these specialty foods in a safe, cool but not cold, space. It may even be a good idea to keep these items under lock and key if you have small children.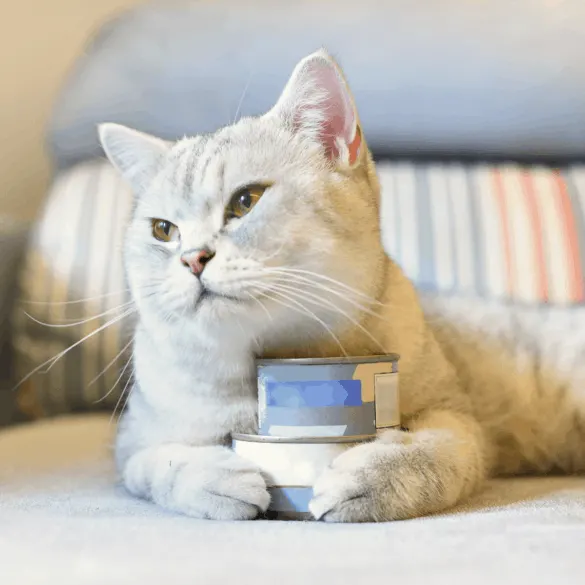 Extra Items
Wet food, treats or any other pet food items that may not be used at every meal don't necessarily have to kept in plain site. Can of food can be stacked by human canned food for easy access. The Container store even sells neat can dispensers for cat food cans. However, facing labels outward will make it easy to identify what food is for which family member – furry or non furry.
Treats and/or bags of treats can be put in resealable bags and kept in fabric bags and hung from pantry shelves or walls.
If you like to buy pet food in bulk, finding extra places to store these items may also be a tricky task. However, think of places like the garage, hallway closets, basements or porches for bulk dry food. Just be sure to remember where you keep these extra items when it comes time to replenish the food supply.