Want to spice up your spring cleaning this year? Then check out these fantastic products to put a spring in your Spring cleaning.
Spring Cleaning Products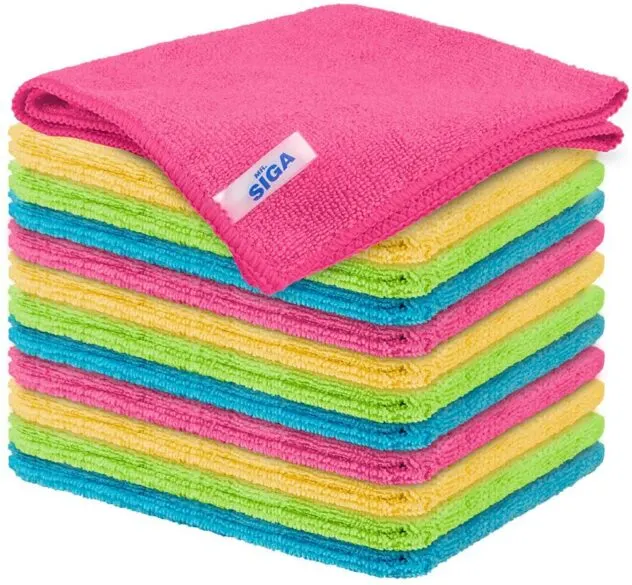 Microfiber Cleaning Cloth
If these cloths are already a part of your life then you know why they are first on the list of products for spring cleaning.
This post may contain affiliate links. As an Amazon Associate I earn from qualifying purchases. For more information, see our disclosure.
These cloths will replace all your other cleaning rags. They can clean your kitchen, bathroom, windows even your car.
They are very absorbent and lint free. You can assign a color of cloth to rooms in your house. For example blue for the bathroom. That way you don't get grossed out using a bathroom cloth in the kitchen. EW.
Whether dusting, rinsing or wiping down these cloths are a MUST.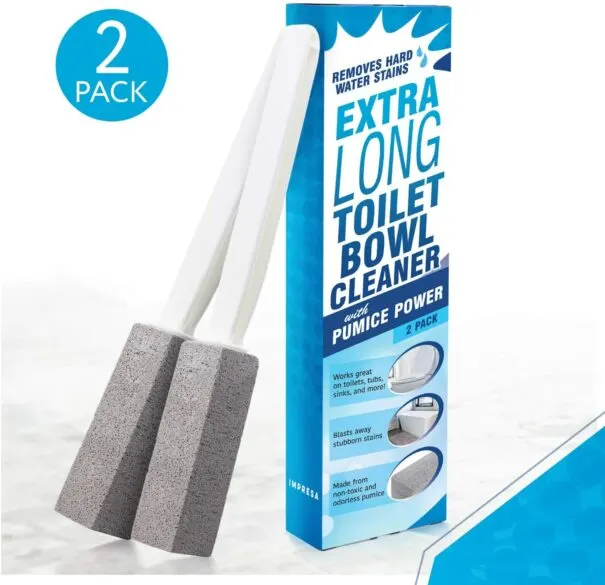 Pumice Stone Toilet Bowl Cleaner
For your normal everyday cleaning an average toilet bowl brush is probably sufficient. Yet, when you are spring cleaning you have to take that toilet bowl brush to a new level.
Introducing the extra long pumice stone toilet bowl cleaner. As if the extra length weren't enough to get excited about now you get a pumice stone on the end.
The pumice stone is a better way to clean your water stains and calcium deposits. You simply wet the stone (which happens naturally when cleaning a toilet) and apply gentle pressure as you run the stone back and forth across the stain.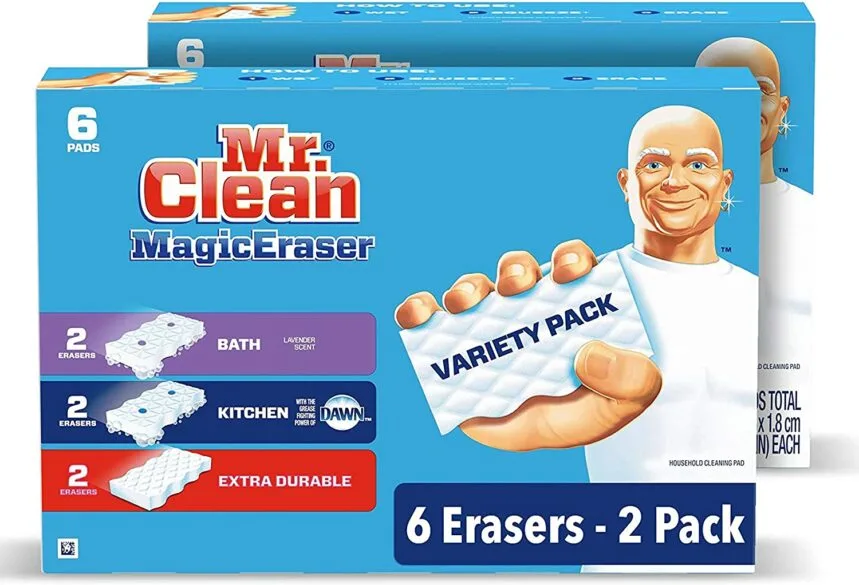 Mr. Clean Magic Eraser
These magic erasers are powerful weapons in your spring cleaning tool box. For me the Mr. Clean Magic Eraser comes out when my microfiber cloths are just not enough.
I have used the magic eraser to take Sharpie marker and paint off of things (be aware it will also take the finish off of your table).
It's great for scrubbing tough spots on the bathtub, soap scum on the shower and crayons off the wall. Just be sure to test it in a hidden spot to be sure it won't harm your paint or whatever you are using it on.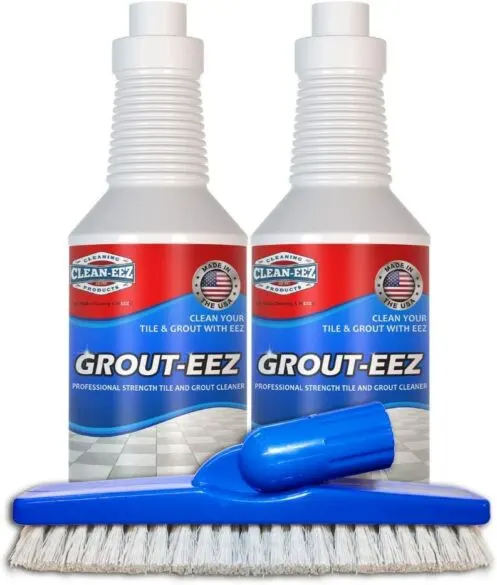 GROUT-EEZ
Do you have tile in your house? If you do then you probably know the frustration of the grout getting dirty or stained and the joys of trying to get it clean again.
Tired of being on your hands and knees for long periods of time and ending up with a sore back and knees that ache? Or grating your knuckles as you try and scrub the narrow grout with a toothbrush? Then Grout-eez may be just what you need.
It's a perfect sized grout brush that comes with a long handle so no more bending over. Whew!
It can also be used on tile as well as on the grout. Though Grout-eez is not to be used on natural stone.
When looking for products to put a spring in your spring cleaning be sure to check out Grout-eez.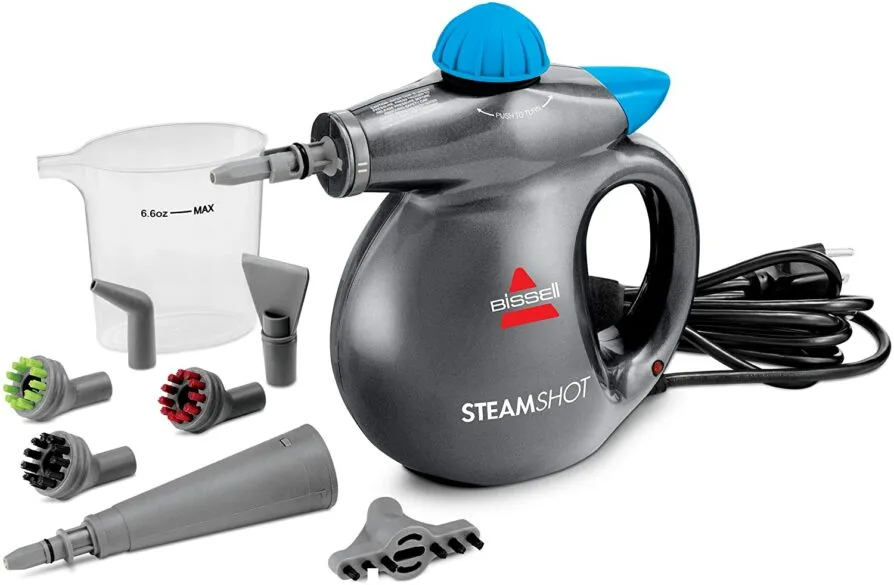 Spring Clean with a Steamer
My mom has a steamer and it can be pretty incredible when it comes to cleaning. The one pictured above is just a little guy compared to my mom's mammoth one but I think the idea is the same and will be just as useful in your spring cleaning.
You can clean all kinds of things with a steamer (which is just really hot water). Do you have a freezer that has to be defrosted? You can use the steamer for that. Have dirty tile and grout? You can use it for that too.
Stubborn stains in the bathroom? Give the steamer a try. Want to clean the window seals? Then you are going to love the steamer and it's attachments that let you get into those narrow spaces and tight grooves.
Not only can a steamer help you clean your house but you can often use them to steam iron your clothing as well.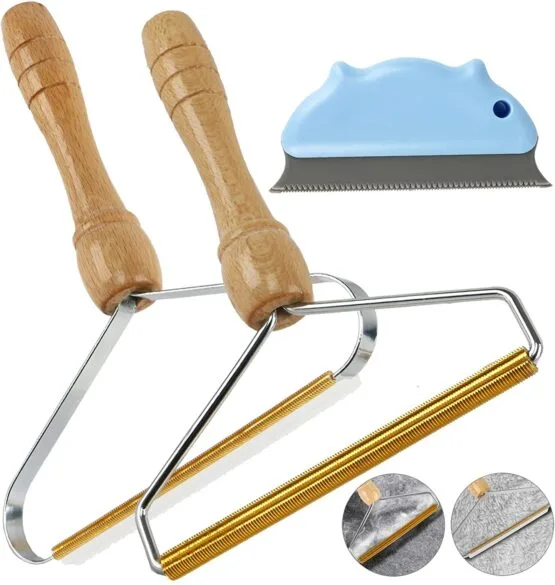 Lint Remover
If during your ambitious spring cleaning you want to remove some lint then this lint remover is for you.
Usually we think of lint removers being used on our clothes and that is one way this lint remover can be used.
Although, it can also be used to help remove pet hair from your home. Like from off your furniture or carpet.
Speaking of carpet, if you spring clean behind the kid's beds you may notice lint, dust bunnies or other items in the space where the carpet meets the baseboards. This is where the lint remover really shines.
You can use the lint remover to pull all that gunk away from the wall in one fell swoop. Making it easier to then vacuum up.
It also works great on your carpeted stairs to get any lint or dirt that is hard to reach in the crack and pull it out so you can more easily get it cleaned up.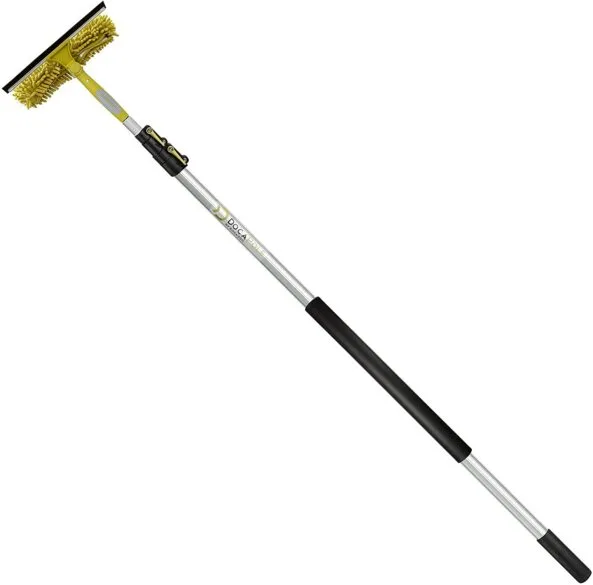 Window Washer
It wouldn't be spring cleaning without washing the windows (and then crossing your fingers it doesn't rain). So you are going to need a great window washer.
There are 3 things to love about this window washer. First, the pole. If you have a home with windows that are high up you know how important it is to have a way to reach them. This pole comes in varying lengths up to 30 feet!
Second, is the washer attachment. It's a microfiber window washer that can be used to scrub away the grime and spread around your cleaner.
Third, the squeegee. Instead of washing with one rag and then drying with another you can do it all with one tool. After washing with the microfiber side you can simply turn the pole to the other side and start squeegeeing.
When spring has sprung there is nothing better to do than dig in and start spring cleaning. Whether you are cleaning the bathroom, floors or windows these products are sure to put a spring in your spring cleaning.