Hard water is water that has a high concentration of dissolved minerals. In bathrooms, the minerals can build up and leave a white film on fixtures, that doesn't come off with bathroom cleansers or glass cleaner.
The mineral deposits can also clog the holes in your shower head, causing the water to spray haphazardly and can even affect the water flow.
How to Remove Hard Water from Bathroom Fixtures
This post may contain affiliate links. As an Amazon Associate I earn from qualifying purchases. For more information, see our disclosure.
Today, we're going to teach you everything you need to know about removing hard water from bathroom fixtures, without a ton of scrubbing.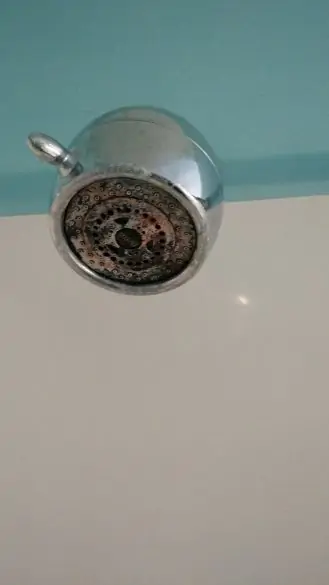 The good news is, there is an easy fix for hard water build up and clogged shower heads – vinegar! Vinegar contains acetic acid which breaks down the mineral build up in a way that soap and water simply can't do.
Since the make up of vinegar is what breaks down hard water build up, all you need to do is let the vinegar do the work, which means very little scrubbing for you!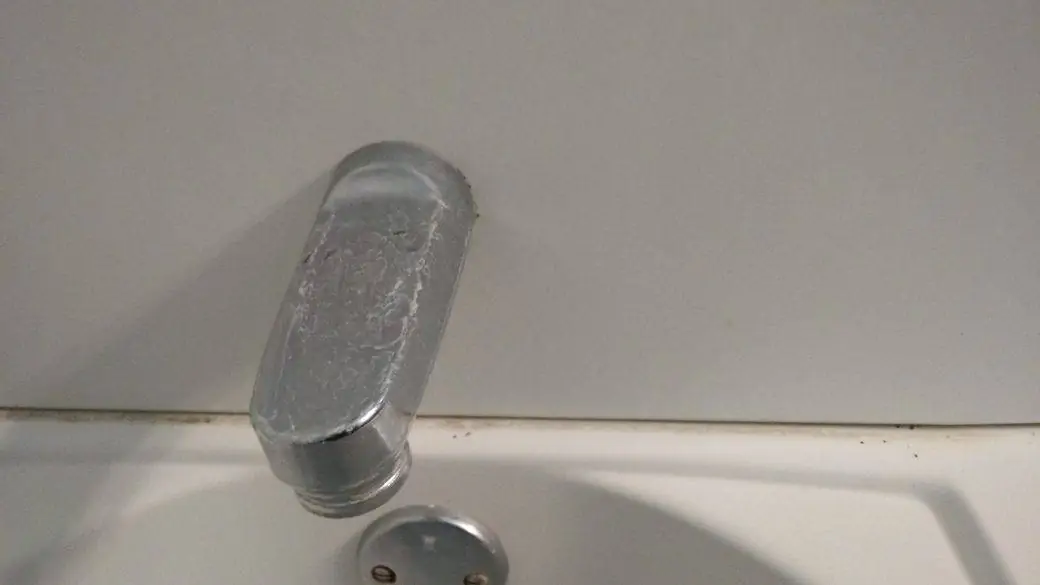 Follow these simple steps to make your fixtures shine again.
Remove Hard Water from Faucets and Handles: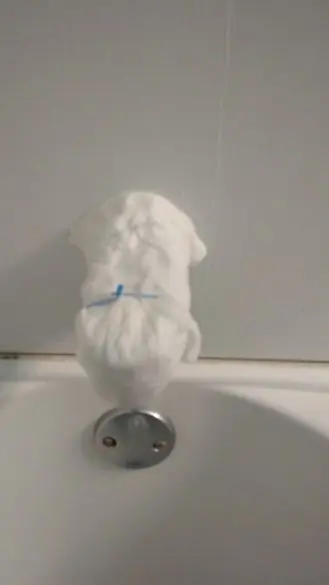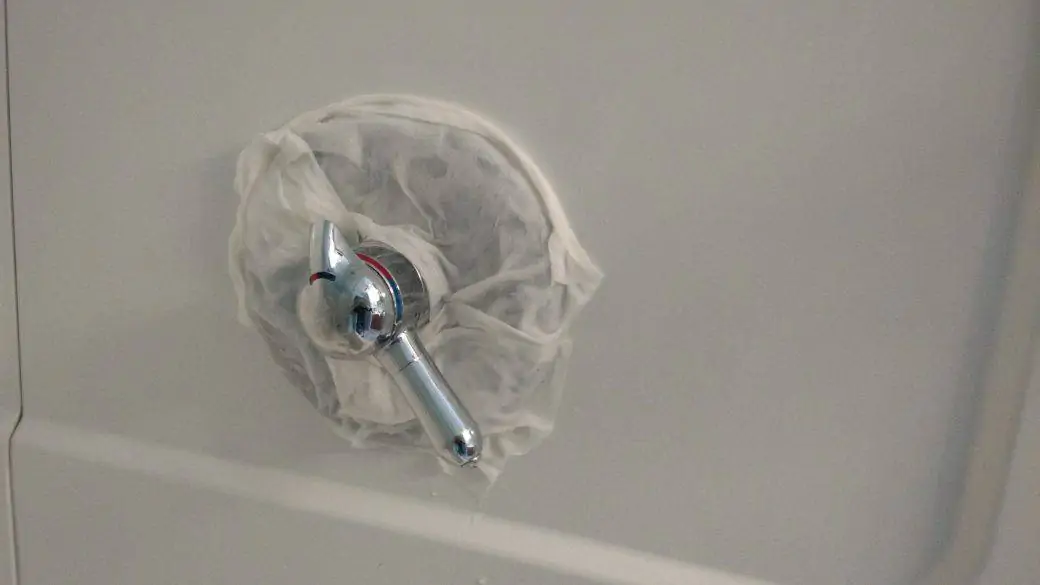 Soak paper towels in straight distilled white vinegar. Wrap the paper towels on the faucet and handle. Let these sit for a few hours or even overnight if your build up is significant. Remove the paper towels and rinse.
If you need to scrub with a scrub brush to get the build up off. Dry the fixtures and clean with glass cleaner.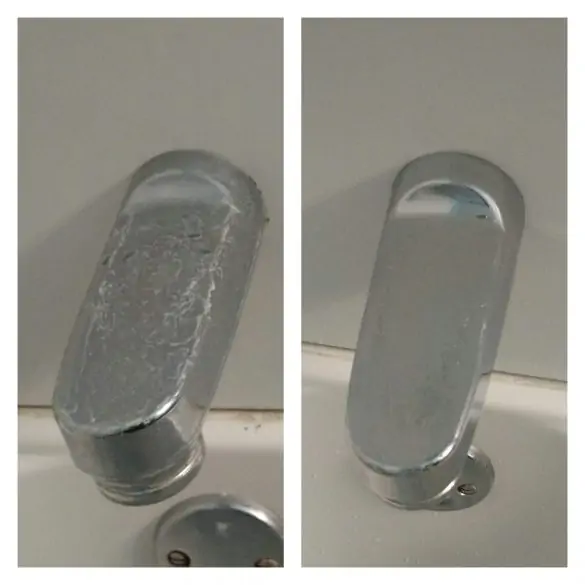 Remove Hard Water from Shower Heads:
Fill a plastic bag with undiluted distilled white vinegar. Place the bag over the shower head and secure with rubber bands or twist ties. Let the shower head soak in the vinegar for a few hours, or even overnight. Remove the bag of vinegar and use a scrub brush on the holes on the shower head.
Turn the shower on to clear out any remaining mineral deposits. If your shower head was so clogged it was affecting the water stream – causing water to spray in all directions, you'll notice that the water stream is back to normal. Dry and clean your shower head with glass cleaner.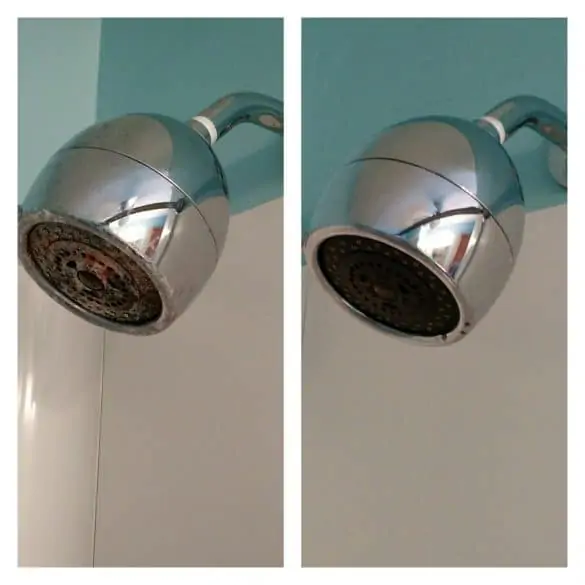 There you have it, everything you need to remove hard water from your bathroom fixtures.
Let's recap the tools you need to remove hard water from your bathroom fixtures:
Chances are you already have all of these around the house. If you aren't already cleaning all the things with vinegar, check out everything you need to get started cleaning with vinegar here.