March 17th is just around the corner. So grab something green and check out these six St. Patrick's Day fun facts to share with the kiddos.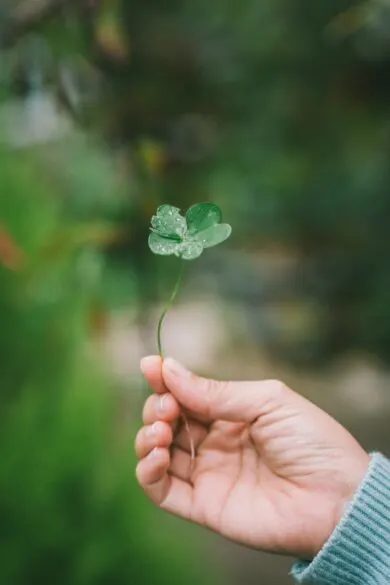 Six Fun Facts to Teach the Kids about St. Patrick's Day
Fun Fact #1
Who is Saint Patrick
He is one of the patron saints of Ireland. Yet, he wasn't even born in Ireland. As a matter of fact, he was born in Britain.
This post may contain affiliate links. As an Amazon Associate I earn from qualifying purchases. For more information, see our disclosure.
He ended up in Ireland because he was kidnapped and forced into servitude.
He later escaped and returned to Britain only to return again to Ireland. This time as a missionary spreading christianity in Ireland.
Another St. Patrick's Day fun fact is that his saint feast day is March 17th which is why our St. Patrick's Day holiday is held on that day.
Fun Fact #2
Why We Wear Green on St. Patrick's Day
Why do we wear green on St. Patrick's Day when the actual person, Saint Patrick, is tied to the color blue?
Irish immigrants who came to America celebrated the holiday by wearing green. They believed that wearing the color green made you invisible to leprechauns.
Why would you want to be invisible to a leprechaun? Because if a leprechaun could see you they would pinch you.
Green is also a color on the Irish flag and Ireland is known as the "Emerald Isle". Shamrocks are also green. Furthermore, it was the color linked to the Irish Independence movement.
All these reasons make up our St. Patrick's Day fun fact of why we wear green on St. Patrick's day and why we pinch each other when we aren't wearing green. We have to watch out for those leprechauns or they will get us with their pinches!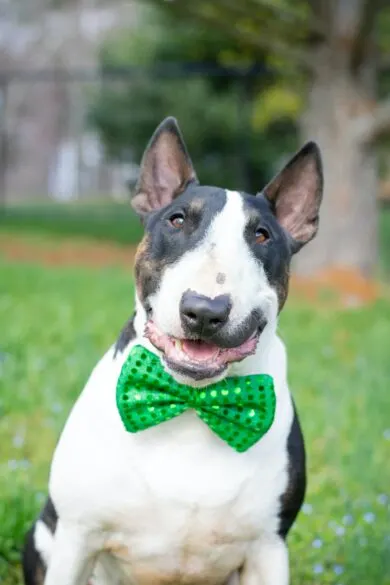 Fun Fact #3
Why There are Leprechauns on St. Patrick's Day
Another St. Patrick's Day fun fact is where the idea of leprechauns comes from. It seems that the idea of a leprechaun came to be because of the Celtic belief in fairies.
Leprechauns were thought of as little (as in short) old men. Irish folklore says leprechauns are cranky tricksters.
Therefore, on St. Patrick's day we tend to play tricks and pranks as if we were the cranky trickster leprechauns. If you are wanting a festive leprechaun movie check our Darby O'Gill and the Little People. You can view it on Disney+.
In the Irish folklore the leprechauns are shoemakers and mend the shoes of the fairies. Then in return for their mended shoes the fairies pay them in gold coins.
Where do they store these gold coin? You guessed it! In a cauldron like black pot.
Next, they hide their pot of gold. Any guesses where that could be? Of course, at the end of a rainbow.
Since there is technically never an actual end to a rainbow the leprechauns pot of gold should always be nice and safe.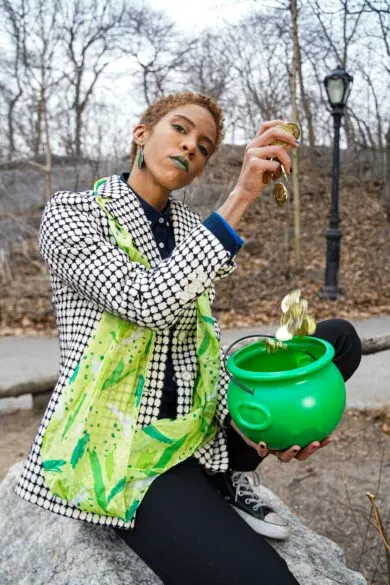 Yet, should you be so lucky to find one of these pots at the elusive end of the rainbow you become the proud owner of the pot and all the gold within it.
Fun Fact #4
Shamrocks VS Four-Leaf Clovers
St. Patrick's Day fun fact #4 are shamrocks and four-leaf clovers the same thing? The quick answer is, no they are not.
A shamrock is a type of a clover but it is a clover with only 3 leaflets. It became tied to St. Patrick's Day because it is said that Saint Patrick used the three-leaf clover to explain the Holy Trinity.
The four-leaf clover which is NOT a shamrock is a rare type of clover. So finding one would be a very lucky thing. Thus, the four-leaf clover is known to give you good luck if you find one.
Fun Fact #5
Corned Beef and Cabbage
March 17th rolls around and you find yourself wanting to eat something Irish for St. Patrick's Day. Then you think of corned beef and cabbage because well, that's what we think of to eat on St. Patrick's Day.
Interestingly enough corned beef isn't even an Irish dish. So why is it that our minds turn to corned beef?
The trail takes us back to those beginning Irish immigrants. It seems to be that their first choice of meat would have been bacon. With bacon being more expensive than corned beef the corned beef won out.
Now as for the cabbage, that could also be tied to cost. Cabbage would have been even cheaper than potatoes which is something they would also have chosen to eat.
If you would like a yummy recipe for corned beef and cabbage check out Spend with Pennies for a slow cooker version.
But, if you are feeling like eating Irish this St. Patrick's Day you might want to consider making some stew. Here's a delicious recipe for you to try from cooking.nytimes.com.
Fun Fact #6
Parades and Rivers
The last but certainly not least of our six St. Patrick's Day fun facts (drum roll please)…parades and rivers.
For all you parade goers out there you will want to travel to Chicago or New York. Each city holds its own parade and those two parades gather around 2 million spectators EACH!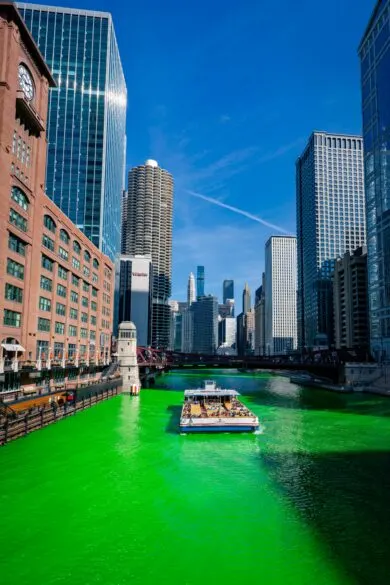 Another St. Patrick's Day fun fact/festivity is that the Chicago River is dyed green each year (minus 2020). The formula used to dye the river is kept under wraps but we do know it's vegetable based and only takes about 40lbs of the powdered dye. One boat will spray the dye and then 2 other boats with help churn it up and mix it in.
Now that you are armed with six St. Patrick's Day fun facts you can make the most of this March 17th. Wear green, find a clover, eat some corned beef and cabbage or go looking for a pot of gold at the end of a rainbow.