Hi there! Organized Daughter, Melissa, here. I've been a little MIA lately and thought I'd share a few updates…some exciting things have happened since my last post!
In January, my husband and I closed on our very first home!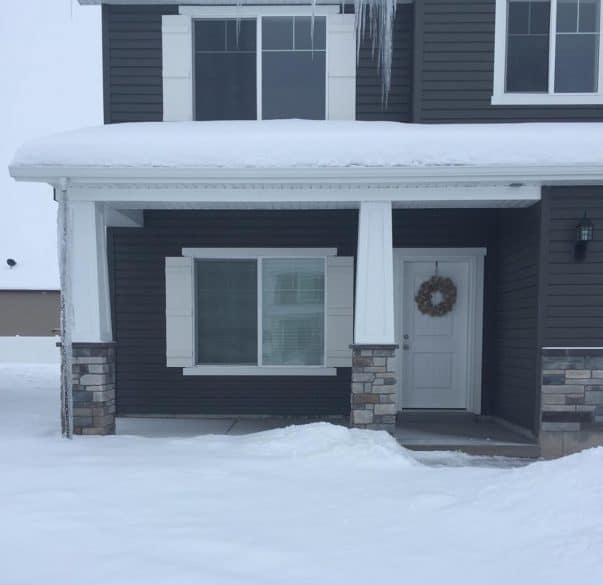 This is the best photo I have because, currently, we have no grass and a whole bunch of weeds. We're hoping to get grass and sprinklers in sometime this summer!
This post may contain affiliate links. As an Amazon Associate I earn from qualifying purchases. For more information, see our disclosure.
After we got settled into our home and we established our "new normal" as homeowners, we received another piece of good news…
After nearly five years of marriage, we are expecting our first baby in November! I am so excited about our new arrival and had a blast telling our families the good news this past weekend. Even though I'm only 11 weeks along, I'm in the early stages of researching all things baby. If you have any recommendations for strollers, carseats, cribs, etc… please leave me a comment. I'm all ears!
Anyway, today I'd like to share a new product I have been loving recently…my SouFeel charm bracelet. Does anyone else remember the square Italian charm bracelets that were extremely popular in the '90's/early 2000's? I'm pretty sure I had at least two full bracelets, though I couldn't track down any photo evidence, so you'll just have to take my word for it. 😉 I've been wanting to get a more "sophisticated" and "age appropriate" charm bracelet for awhile now, but all of the brands I looked into were unreasonably expensive for my stage of life. When I found SouFeel, I was surprised to find they offered beautiful bracelets and charms that were high quality and affordable: the charms and bracelet are made with 925 sterling silver and some have Swarovski crystals.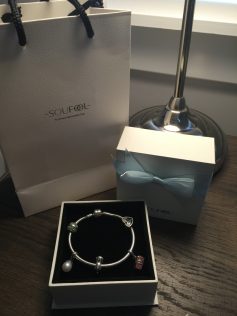 I chose the basic bracelet and five charms to get started. My basic photography skills really don't do it justice, so I'll link to the individual charms.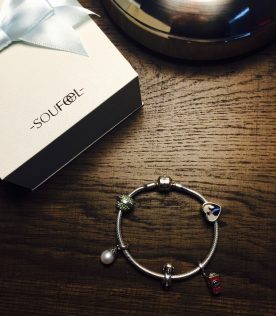 1. August Birthstone 2. Pearl Pendant 3. Dog Keep Home 4. Popcorn Pendant 5. Personalized Heart
I chose the August birthstone charm to represent my husband (August is his birthday month and our anniversary month). The personalized heart charm has a photo from our undergraduate graduation. The dog charm represents our dog, Rocket, who turned us into "Dog People." Popcorn is one of my favorite treats, and makes me all sorts of nostalgic and reminds me of my dad and both of my grandpas. The pearl pendant ensured the age-appropriate sophistication 😉 .
I know what I'll be hinting for when my anniversary rolls around… another charm for my bracelet! And in all seriousness, please don't forget to share your baby recommendations with me!