What happens when you have no room to stockpile food? If you want to be prepared, start your food storage, and have food for a rainy day, but literally have no where to put anything extra in your house, try these clever ideas for storing food in small places!
Food Storage Ideas
This post may contain affiliate links. As an Amazon Associate I earn from qualifying purchases. For more information, see our disclosure.
If you don't have a pantry, or are trying to stockpile food, here are some great ideas on where you can gain some extra storage space. Protip: there is tons of space to store food in your bedroom you probably aren't even thinking about!
1- Nightstand or Cabinet
In your bedroom you can place all the food neatly in boxes and then cover the boxes with a tablecloth! Whenever your alarm wakes you up in the morning you can think of how great it is to be prepared!
Also, look for any cabinets or end tables that you would traditionally keep other things in, and add a few cans for food storage!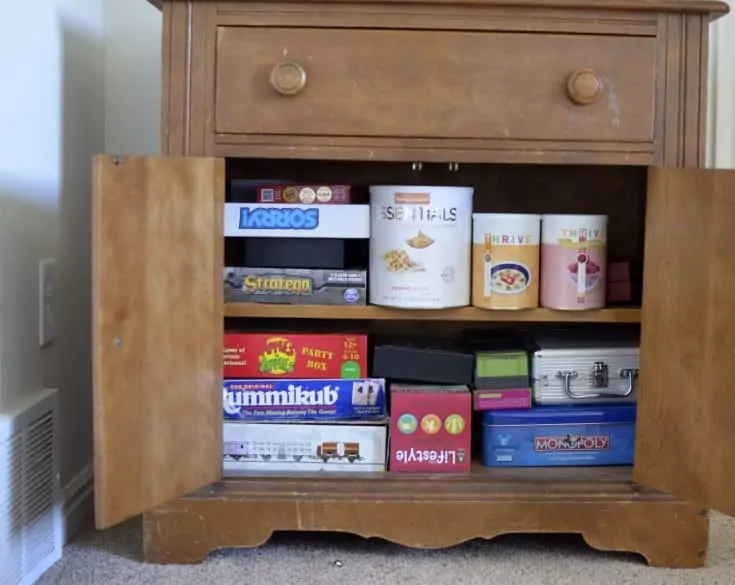 2 – Bookcase
This one is a little more unsightly, but use what you got right! You can put a piece of wood on top of cans of food (the bigger cans that you can buy in bulk). You can add as many "shelves" as you need. You could even store other food on those shelves!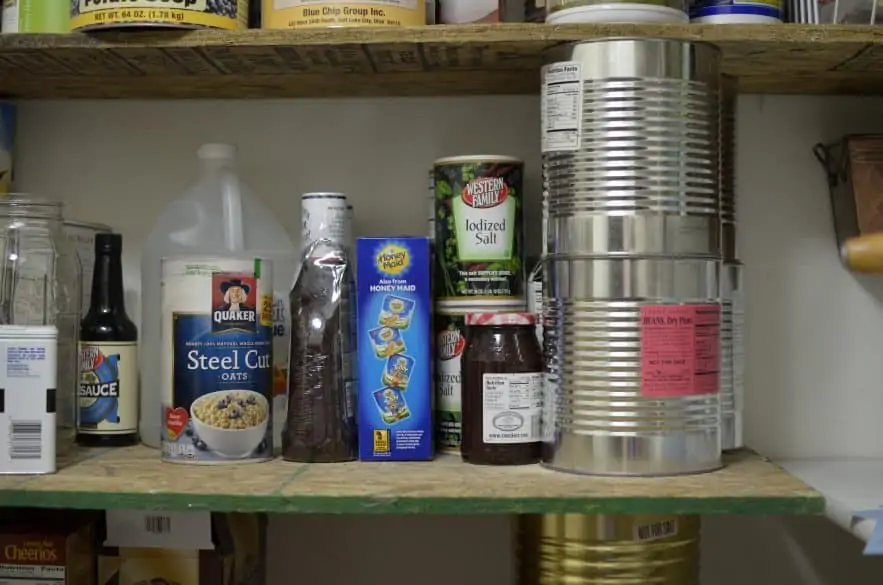 3 – Under the Bed
Instead of a bed frame, just put your box spring on boxes of food! Already have a bed frame, collect baskets or boxes to store food in.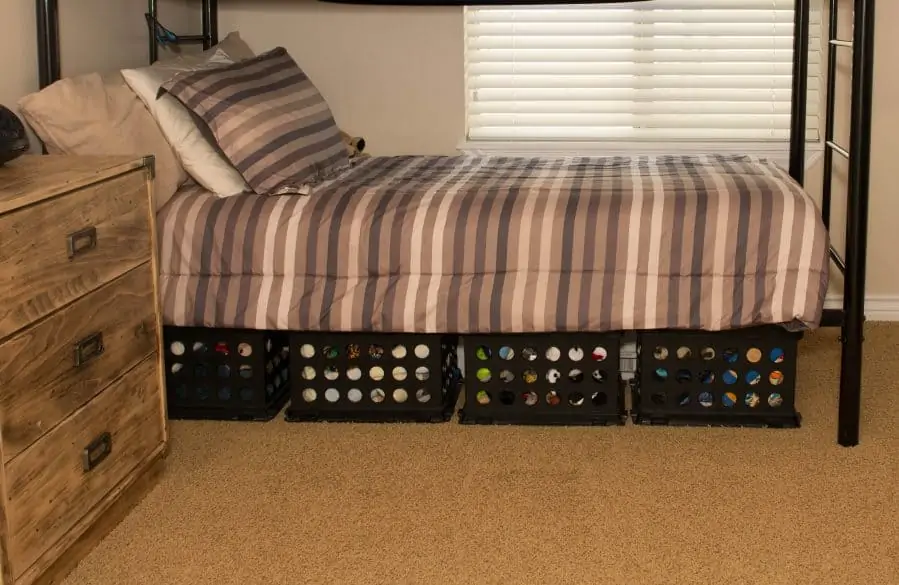 4 – Closets
If your coat closet is like mine, there is nothing under those coats! Closet floors are a food storage GOLDMINE! Also, the top of your closet!! That hard to reach place is perfect for storing cans of food.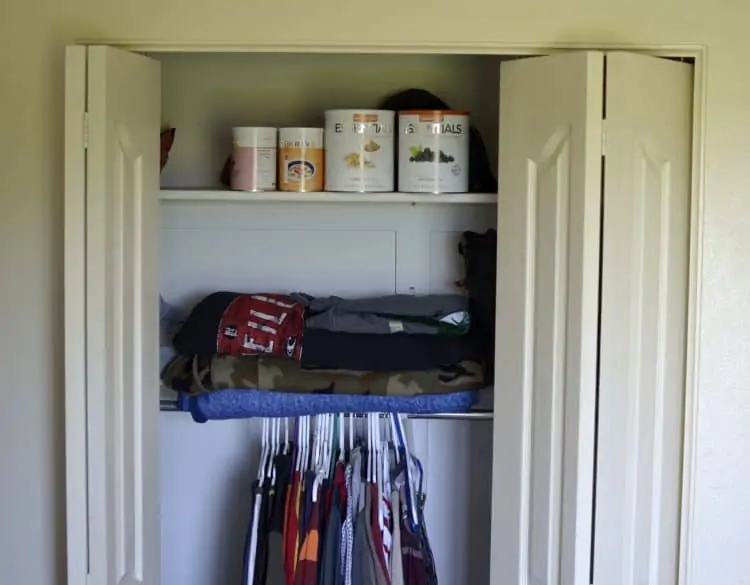 5 – On household shelves
This is great if you have a basement, but lining your walls with shelves can be easily tucked out of the way! You can also place small can strategically on shelves you actually ARE using for books.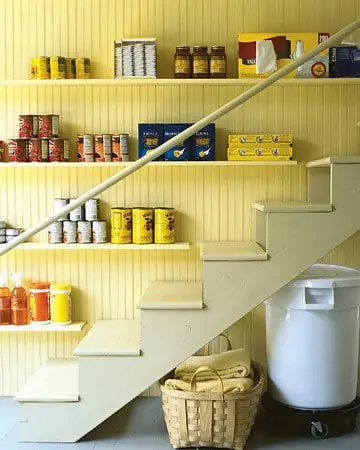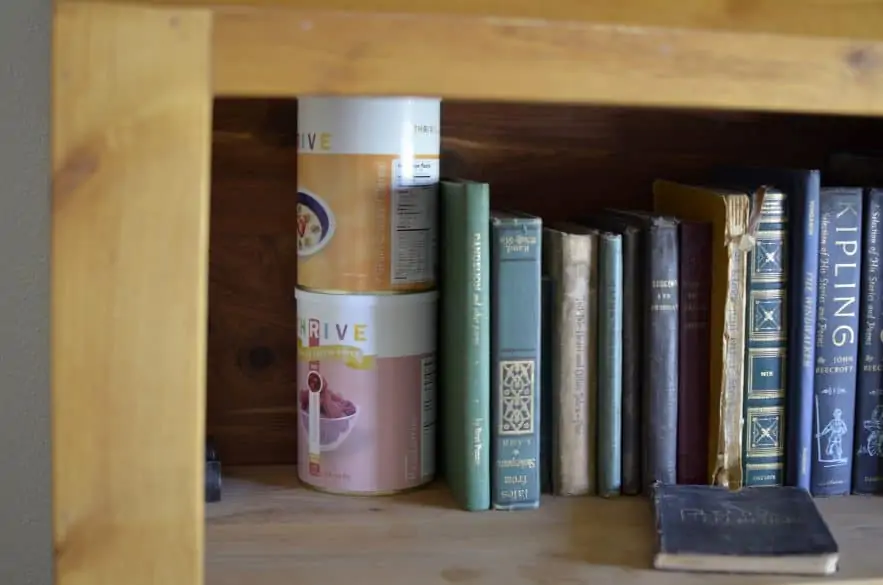 If anyone else has any hidden food storage ideas we'd love to hear it!