There are so many uses for these tiny little cups. So keep on reading to learn about the magic of the silicone baking cup.
Where To Find Silicone Baking Cups
It's as easy as Amazon to find these silicone baking cups. You can also find them at Walmart and Target.
The Cup Holder
This post may contain affiliate links. As an Amazon Associate I earn from qualifying purchases. For more information, see our disclosure.
My mom wanted to use a silicone baking cup in her car cup holder to make it easier to clean. She would only need to take the silicone cup out when it needed cleaning and then put it right back in. Genius. It took her a few tries to get the right size and so I inherited her ill fitting baking cups. Lucky me! This led me on an adventure to find other uses for these colorful baking cups.
Kitchen Tools
POT HOLDERS- Another discovery was to use these magical silicone cups as tiny pot holders. When the handle your cooking with gets too hot and you don't want a bulky oven mitt or normal sized pot holder you can grab your silicone baking cups. They cup around the handle and then you hold tight without getting burned. Awesome.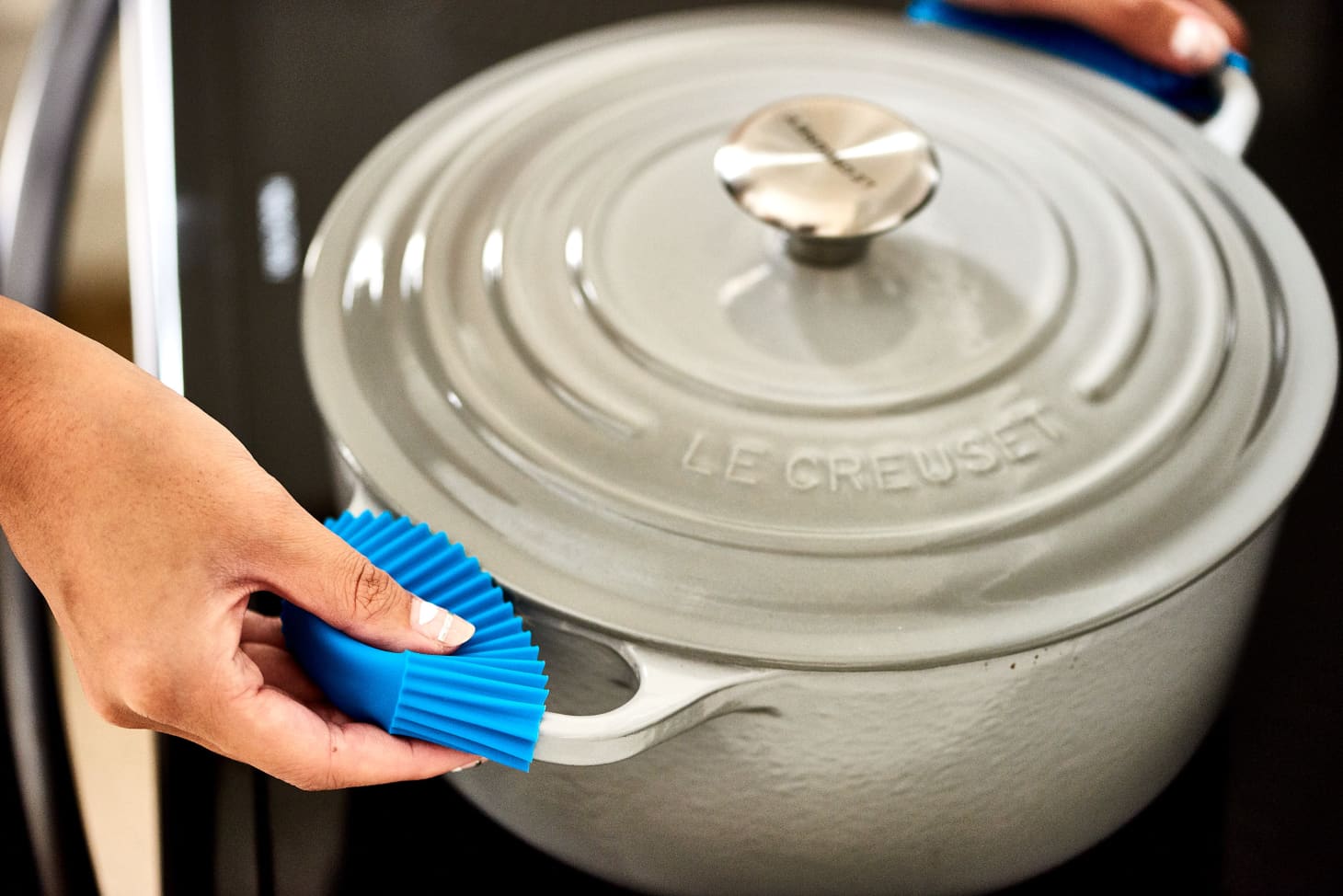 SPOON REST-Another kitchen use for the silicone baking cup is as a spoon rest. We all need somewhere to put that messy spoon while we are making something delicious. Sometimes I opt for a paper plate or just on the counter. Not anymore. Just set your spoon inside the silicone baking cup and it'll make for an easy clean up.
Prepping For Baking
MELTING– Since these little beauties are safe to use in the microwave why not use them to melt some stuff and help you prep for whatever you are baking. Throw some butter inside to get it melted or softened and then easily toss the baking cup into the dishwasher.
MISE EN PLACE– That is a fancy French word that means "everything in its place". It refers to cooking and having all your ingredients ready to go (like on the baking shows in the little white bowls). So use your silicone baking cups to prep all your small ingredients and amounts so that you can easily add them to your recipe.
For Food Besides Cupcakes
JELLO MOLD- Don't limit yourself with just cupcakes in these molds. How about filling them with some Jello? It would be the perfect jello mold serving size as a refreshment or part of dinner.
CHOCOLATE CUP- Use them to make a chocolate cup. They are so cute with the texture on the outside. Then fill them up with all kinds of yummy things from fruits to puddings. Oh, ice cream would be good too!
GARLIC PEELER- For Christmas a few years ago I bought my husband a silicone garlic peeler (it seems like a strange gift but he totally asked for it). If you don't already have a silicone garlic peeler have no fear. You can use a silicone baking cup as a garlic peeler as well.
ICE CUBES- Silicone baking cups also make good ice cubes. You can add these oversized ice cubes to punch bowls or drink dispensers for your next party or get together.
The magic of the silicone baking cup is real. One little thing that can do so much multitasking for you from the kitchen to the car. It's a must have and would be an awesome gift.