With travel ramping up for the summer, many families will be choosing to stay in vacation rentals. Staying in a vacation rental can be a great alternative to staying in a hotel. They can offer more room to spread out, more privacy, a well-stocked kitchen, and a unique experience on your vacation. But booking a vacation rental isn't quite as easy as booking a hotel. There are a lot of things to consider, these vacation rental tips should help!
Here are some tips for getting the most out of your vacation rental.
Make sure to check out different sites when booking your vacation.
Two of the most popular vacation rental sites are VRBO and Airbnb. But many owners will list their rentals on other sites as well. You might be able to get a better deal if you do a little shopping around. For example, I recently discovered another travel site called Vacasa. I found the same cabin listed on both VRBO and Vacasa. The Vacasa fees for the same exact booking days were about 80 dollars less, a big savings!
This post may contain affiliate links. As an Amazon Associate I earn from qualifying purchases. For more information, see our disclosure.
You can also find vacation rentals on sites like craigslist and can avoid having to pay booking fees that way. Most sites won't show all of the fees (and there can be quite a few!) until you are at the booking stage of the transaction. Be sure to click through far enough in order to see the fees.
Another way to save is by traveling during the off-season if you are able to. Generally speaking, rates are highest during the summer months and around holidays. If you can avoid traveling during these peak times, you can usually save quite a bit.
Look closely at the listing details.
This is very important. Spend the few extra minutes it takes to read through all the listing details. You want to know exactly what you are going to get for your money. The more pictures the owner has included, the better.
If there is a vacation rental that just has 1 or 2 pictures, that is probably a red flag. Owners that have nothing to hide about their property are more than willing to share lots of pictures so potential renters can have a better idea of the space.
Also, if you travel with pets, be sure that the rental property accepts them. Many places won't. Usually in your search, you can add a filter for places that accept pets, but sometimes that detail is just listed in the description of the property.
Don't assume that a rental accepts pets. If you do plan to bring pets, expect an extra charge for them. So be sure to look at the fees closely so there are no surprises!
Speaking of surprises, there is another reason to read the details closely. Sometimes pictures can be deceiving. The picture might show a beach area right in front of your rental, and you might assume that it is your own private beach. But in reality, your rental might be 3 stories high, and you have to share that "private" beach area with all of the other renters. Suddenly, your private beach is not so private anymore! (Yep, this happened to me.)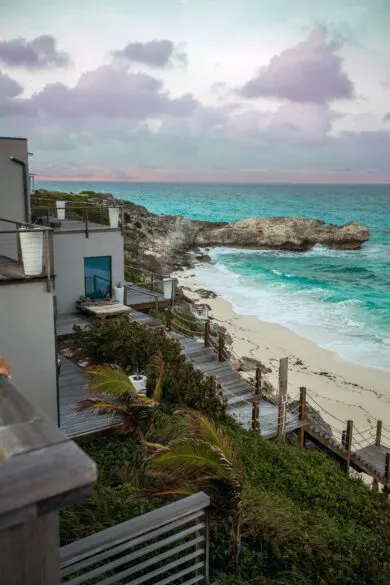 Read the reviews.
Yes, it will take extra time to read through these, but reviews can be very revealing! And how the owners respond to reviews can also be very telling.
Check the exact location on Google Maps.
Let's use the beach rental example again. A vacation listing might say, "just a short walk to the beach" or "steps to the beach". You might interpret that as meaning you will be right on the beach, but in reality, that could mean you are a few blocks away. Or it might mean your rental is on the street that is next to the beach, but you are on the opposite side and have a house blocking your view.
Google maps can help you figure out the exact location of your rental, so you have a better idea of what you are actually reserving.
If there are specific things you think you will need, check availability ahead of time.
We took a family vacation to a beach house last summer, and I didn't even think to ask if they had beach chairs or beach toys for the kids. I just assumed. They didn't have either. Had a known, I could have easily thrown some in the back of our car.
Vacation rentals are not always as well stocked as you think they might be. So, if there are specific items that you might want or need, it's always good to ask ahead of time.
The same thing goes for condiments/spices etc. Many places will have some kitchen staples available for guests to use, but not all. So, if you plan to do making meals at your rental and think you might use some of those things, it is always a good idea to clarify that ahead of time.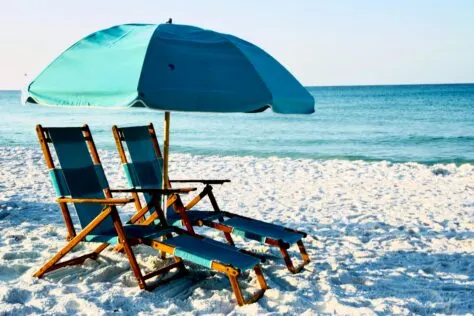 Be honest to avoid extra charges.
If you have a pet and the rental contract states there are no pets allowed, don't try to sneak one in. If you break something, don't try to hide it. Just be honest with the owner. On a recent vacation, I dropped one of the glasses on the kitchen floor and of course it shattered everywhere. I messaged the host and told her what happened, and she thanked me for my honesty and said not to worry about it.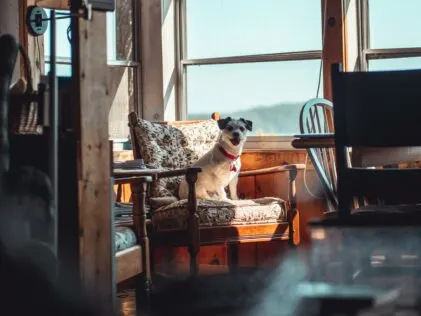 Leave a review on the rental company website.
Whether good or bad, it's always nice to take a few minutes to leave a review. Owners appreciate the feedback in order to improve their rental. And future guests appreciate hearing about your experience! This isn't required of course, but I just think of it as paying it forward.
I hope these tips will help you get the most of your vacation rental! Happy traveling!
P.S.
If you are hitting the road to get to your vacation rental, here are some tips to help you along the way!
How to Stay Organized While on a Road Trip – The Organized Mom
Flying with kids? Check out this helpful article.
5 Ways to Stay Organized When Flying with Kids – The Organized Mom