Do you have a lot to keep track of in your family's schedule? Using wall calendars to stay organized is a smart and easy way to help keep your family's schedules and other commitments all in one place. Having a wall calendar keeps everyone in the family aware of what's going on in each other's schedule.
Our family has been using a wall calendar for about a year and a half and it has been so helpful. While I do have a planner I keep everything in and use on a daily and weekly basis, knowing that I can see a month at a glance is really useful when planning as well. Wall calendars also help others in the family know what is going on and what is coming up as well. This means that I am not the only one responsible for everyone's schedule which minimizes stress.
This post may contain affiliate links. As an Amazon Associate I earn from qualifying purchases. For more information, see our disclosure.
Below I am sharing tips for how to use a wall calendar to stay organized:
Choose a Central Location
Look around your home and determine the best location for your wall calendar. This will be different for each family but some places to consider are: the kitchen, the mudroom and by the garage door. We keep our family calendar in the kitchen because it is easy for us to update and access. My sister in law keeps hers near the entrance to the garage which is also near the kitchen but somewhat hidden. Think about where you and your family are most likely to see it on a regular basis.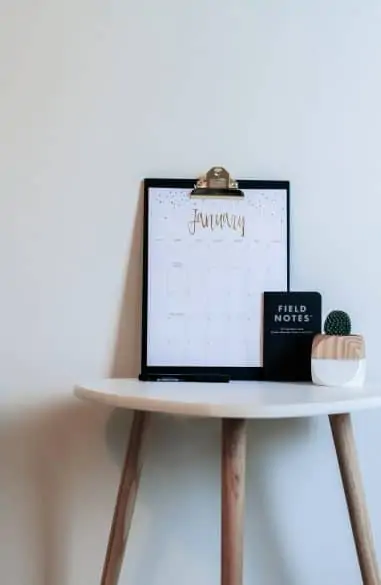 Finding the Right Wall Calendar
Make sure to measure the space where you want to put your wall calendar before buying one. There are many different sizes available. I prefer the larger kind that I'm able to see easily from a farther distance. However, you may be limited on space and need something smaller. Whether you use a larger calendar or a smaller one, hanging it up on the wall will be very helpful since it makes use of vertical space and it won't get lost.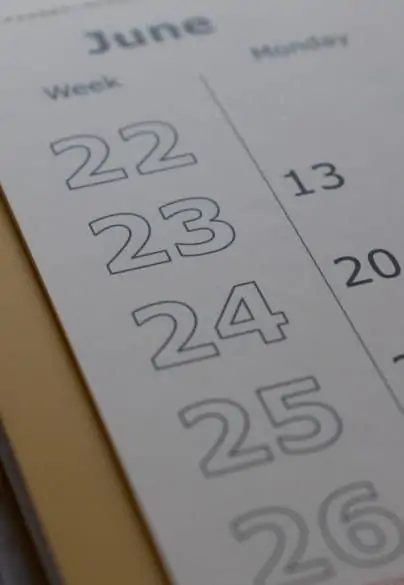 Create a Color Code
Assign everyone in the family a color. Any activity, practice, game, event, appointment or other item that needs to be written down should be in that person's color. We also have a color designated for family activities or events such as birthdays and family dinners. When each person has their own color, it becomes easier to quickly see what they have scheduled for any given day. I recommend using something thicker than a ballpoint pen, such as Ultra Fine Point Sharpies, Sharpie Pens or even scrapbooking pens.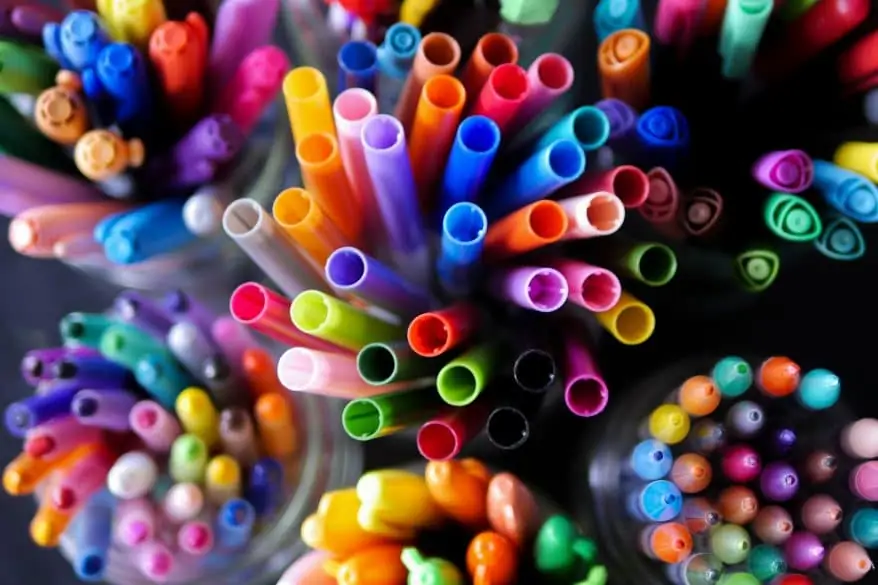 Updating Your Calendar
I like to update our family wall calendar about four months at a time. I sit down with my planner and write down everything from there onto the calendar. Additionally, I write down everything in order from AM to PM. This also helps me manage schedules since I know what order they are happening each day. Here are some of the items I include on our calendar:
recurring events, such as practice (music, dance, sports, etc) and date nights
one time events, such as vacations, birthdays and holidays
random events, such as play dates, doctor appointments, lunch dates, etc
reminders, such as early out/half day/no school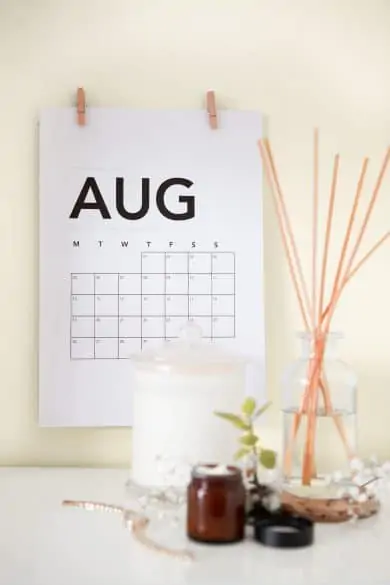 I hope you find these tips on how to use wall calendars to stay organized helpful!