My mother moved into a new home a few weeks ago. While visiting over the break, the first thing I did was check out her new pad. When most people visit someone's home, they politely look around. When it's family, there are no rules. I legally have the right to look in every nook and cranny. Okay, maybe not legally, but it's certainly allowed. So the first thing I did was check out the closets.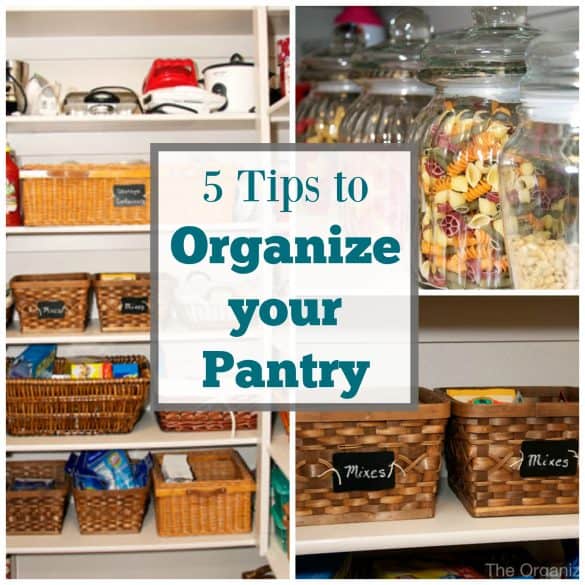 This post may contain affiliate links. As an Amazon Associate I earn from qualifying purchases. For more information, see our disclosure.
I love looking in people's closets. Very telling of their personality and style, don't you think?
You're picturing your worst closet aren't you?
No worries. Everyone has their secret clutter closet.
So while at my mothers house, one of the first closets I spied on was the pantry. I was so impressed with my mothers organizational skills I just had to take some pictures. Here's a peek at five ways she keeps her food and kitchen storage organized.
First, bring on the baskets! My mom has been collecting baskets at decor stores and yard sales for years. She certainly puts them to good use, creating a uniform storage solution.
While I was there she was working on the task of labeling the contents of each container. The tupperware in my house is shoved in a cupboard, and I love the idea of having a basket at eye level for an item I am often in need of.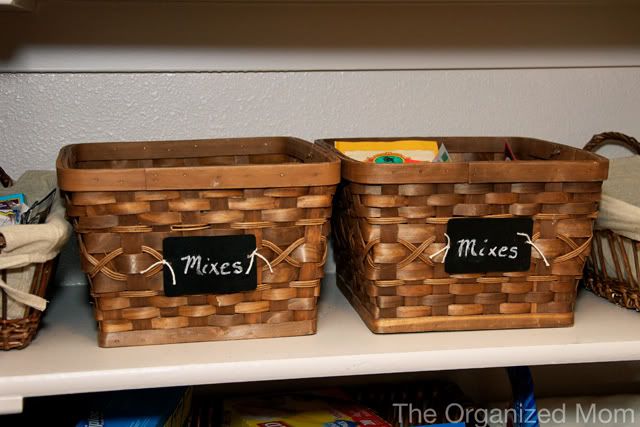 Second, everything inside the baskets is placed in a visible formation. Instead of just throwing paper products inside, they are aligned for easy viewing. If you can't see what's in a storage container from the top, chances are you aren't going to use it.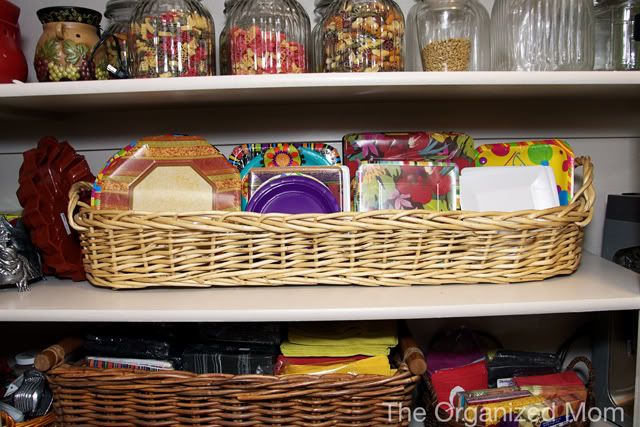 Third, have a space for appliances. My mom hates clutter on her countertops so this large shelf is perfect for appliances she often uses. And don't you just love the dry erase board? What a great idea for a list of needed grocery items.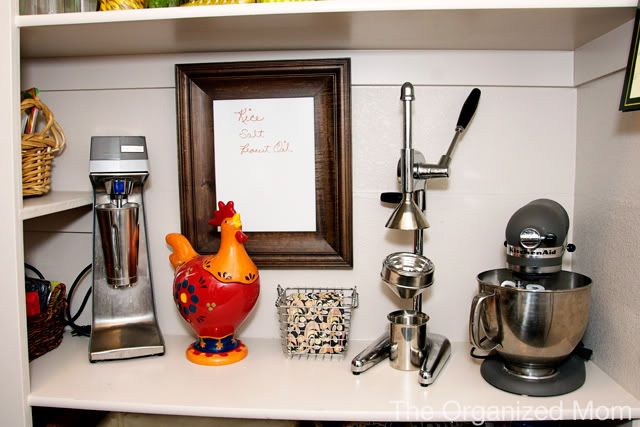 Fourth, glass jars are used for storing perishable items. I love plastic and glass containers for food that allow you to see not only what's inside, but how much remains.
Fifth, take note of placement in your pantry. My mom keeps small water bottles for grandkids in an easy to reach location. Healthy snacks should also be placed near children's reach, with salty snacks and candy way up high and out of view.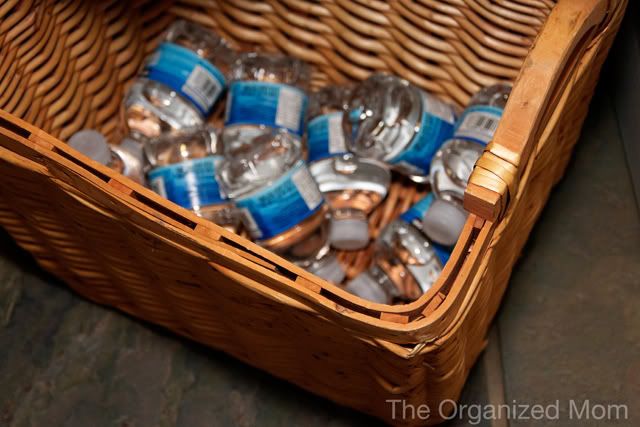 Thanks mom for letting me raid your pantry! If you are wondering who ransacked your clothes closet, I just might have brought a few favorite items home. 🙂
For more great tips on organizing your pantry, be sure and check out a previous Organized Mom post here!