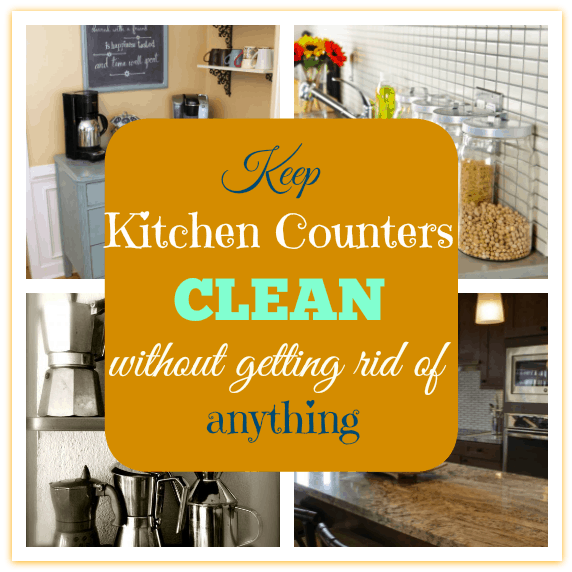 Is there anything more satisfying than your kitchen when your countertops are clean and free of clutter? But countertops can easily become cluttered with small appliances, cookbooks, decorative items, and dirty dishes! This makes your kitchen look cluttered, feel cramped, and it can make it difficult to start food prep without first having to rearrange items. Follow these simple tips for keeping kitchen counters clear.
This post may contain affiliate links. As an Amazon Associate I earn from qualifying purchases. For more information, see our disclosure.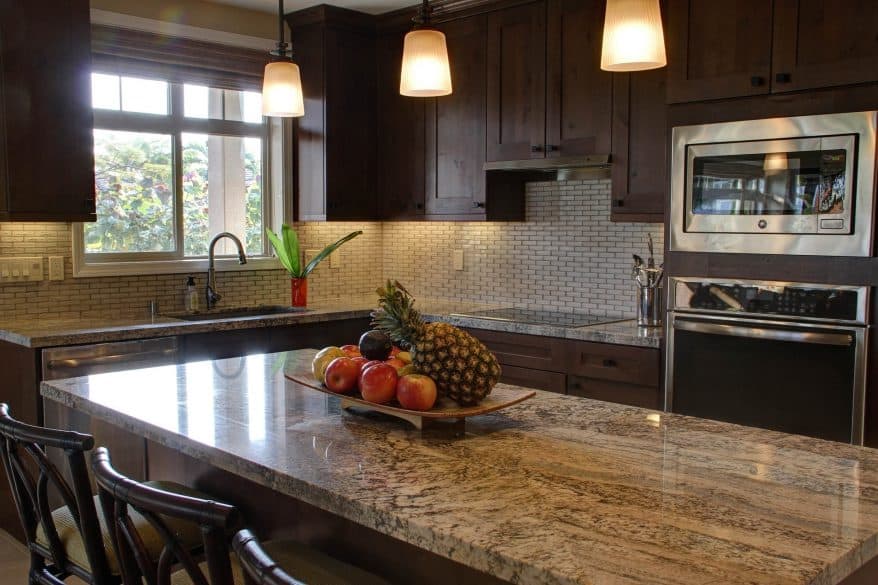 -Limit Decorative Items
Sure plants, candles, and that cute antique scale and look great but when you are short on space, skip them! They take up valuable real estate that is better used for practical items like appliances or a drying rack. Keep decorative items to a minimum on countertops. Here's a good rule to follow, if an item is pretty and functional keep it on the counter, if not move it. For example, glass containers for storing pasta and bowls of fruit are beautiful and serve a purpose on the counter. But, that collection of antique tea pots, though pleasing to look at, is just taking up space. Move these items to shelves in your kitchen or find another area in your home to display them.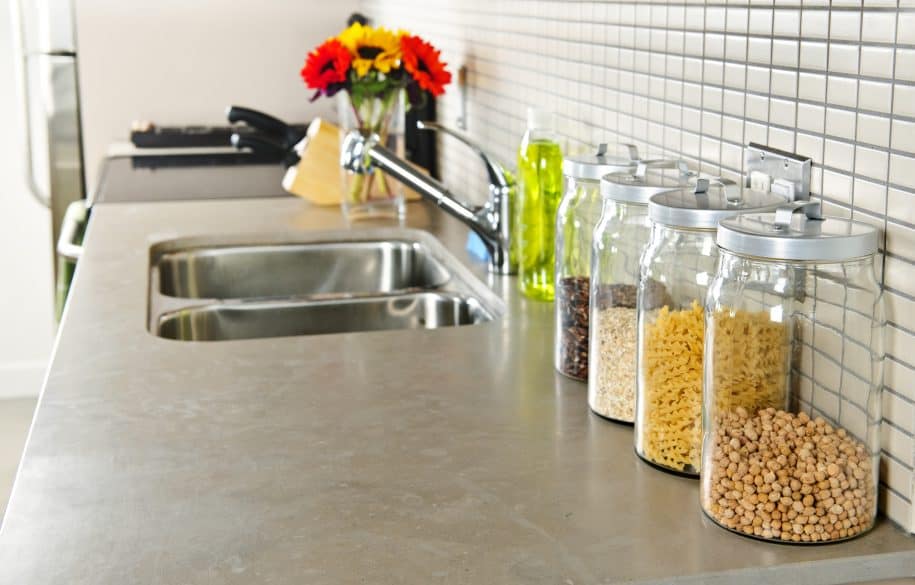 -Ditch Duplicate Items
Too many of one type of item is a no when short on countertop space. For the coffee fans, is it possible that you may not need a single serve coffeemaker, one that brews an entire pot, a cappuccino maker and a french press? Consider cutting back on these items or buying one machine that can perform multiple functions.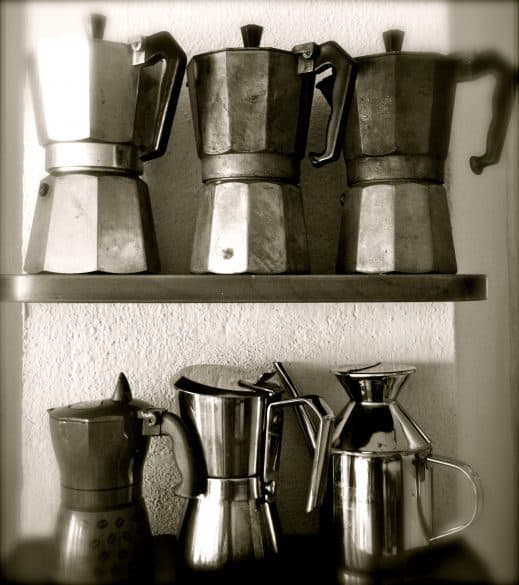 -Remove the Rarely Used
To keep your countertops clear, only keep out what you use every day, or fairly regularly. If breakfast every morning is tea and toast, then the toaster and the teapot stay out. But if you pop in a frozen waffle every month or so and you are a coffee drinker, go ahead and stow the toaster and tea pot in a cabinet. For items you use even less frequently, for example, a stand up mixer used to make cookies once or twice a year, you might consider storing in a garage or basement to save cabinet space.
-Relocate your Beverages
Adult beverages are convenient in the kitchen when making a cocktail, but can take up a considerable about of counter space. The same can be said for your coffee and/or tea area.
Consider re-homing your beverages. A wine rack in your dining room looks great and will free up room for food prep and everyday appliances. An in-home coffee bar is on trend can easily be set up in the dining room, just few steps away the kitchen.
Hopefully these tips will help you start clearing your counters so you can enjoy the open airy feel of an uncluttered kitchen.