First I showed you the amazing plans from the ah-mazing Organized Solutions.
Then I shared the scary before photos. (This is AFTER decluttering- don't judge!)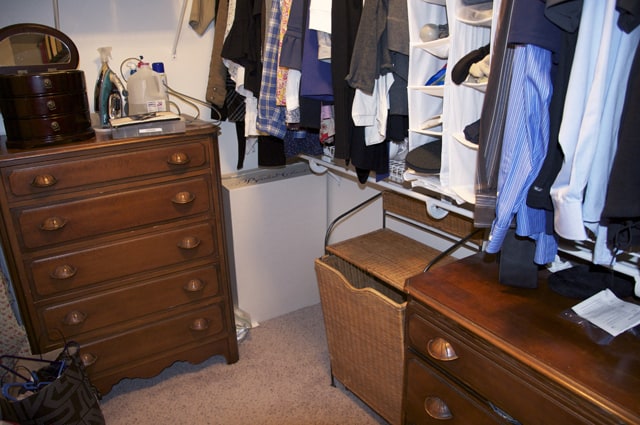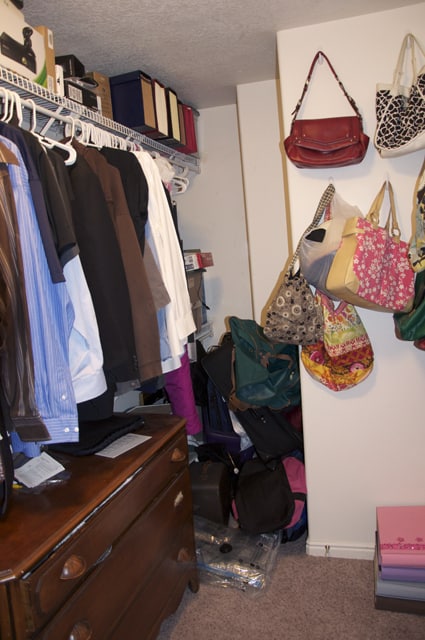 Then I showed you after the super fast and fabulous install.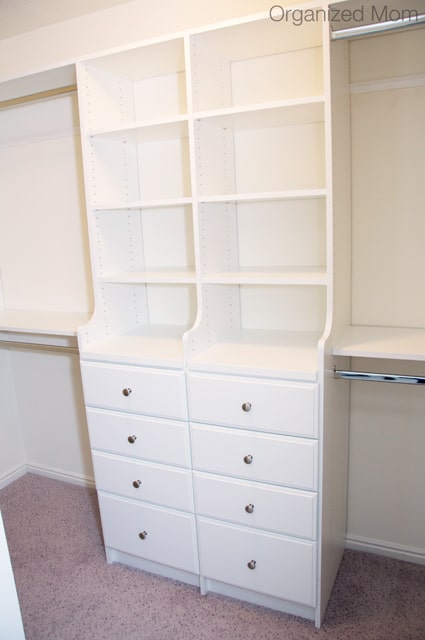 Ready to see how it looks all moved in???
Now, just so you know, I did not just stage a few shirts and take lots of cutesy photos. This really is how it looks right this very moment. For reals folks!
And here is the after: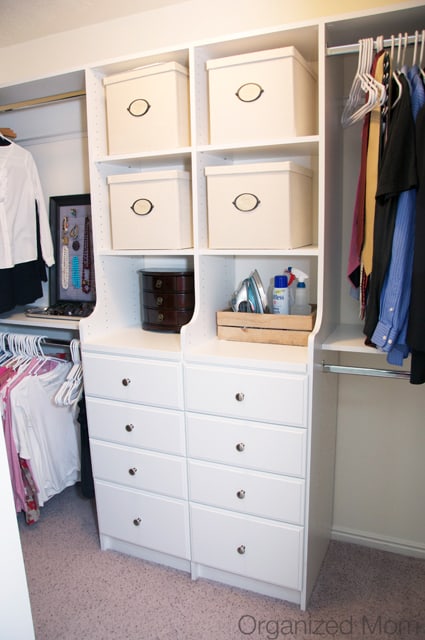 Here's my side of the closet. Lots of hanging room, and I LOVE having the built-in drawers!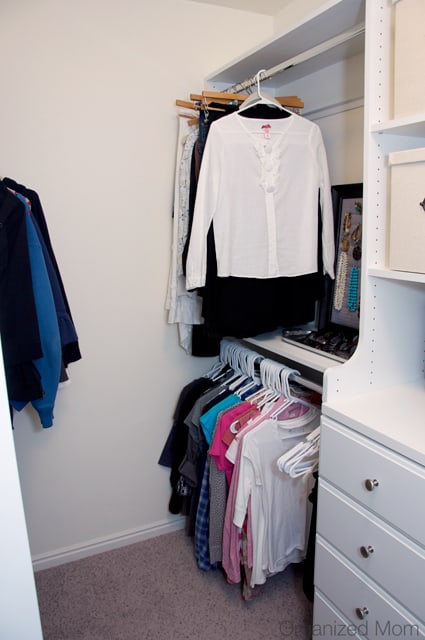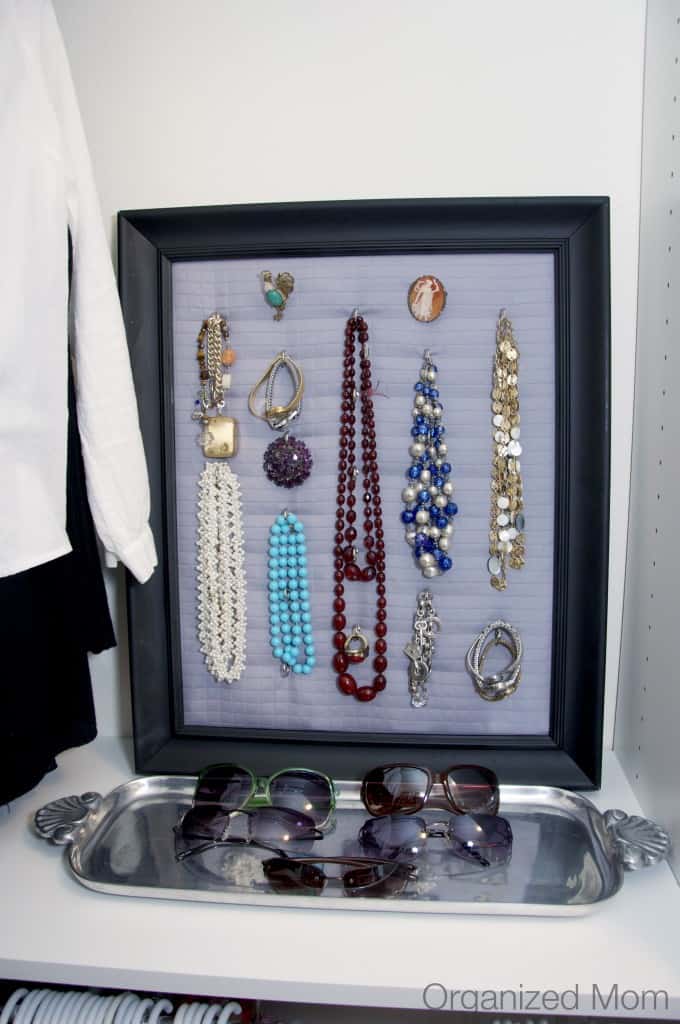 I really love how the adjustable shelves fit around my shoe boxes!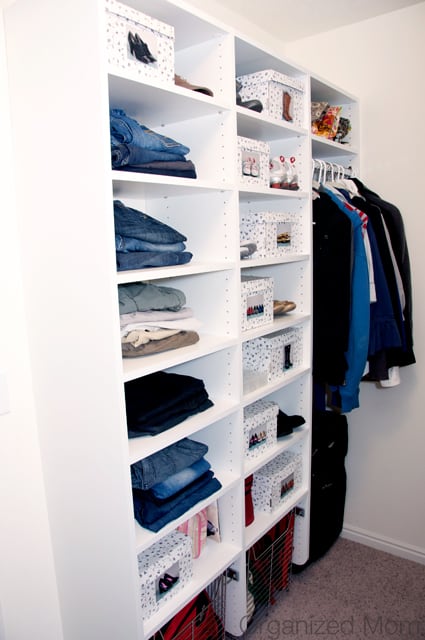 And here is the side that belongs to the Mr. I kindly let him have a few drawers too. 🙂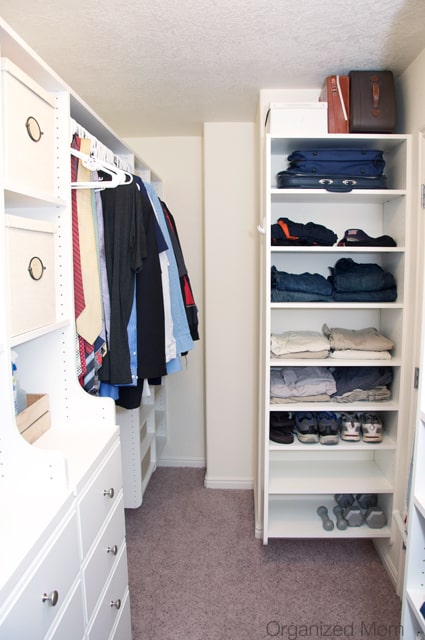 The shelves are the perfect depth for these oversized boxes. Some of them hold memorabilia and some are just winter storage for clothes. I love how organized and clean this space looks!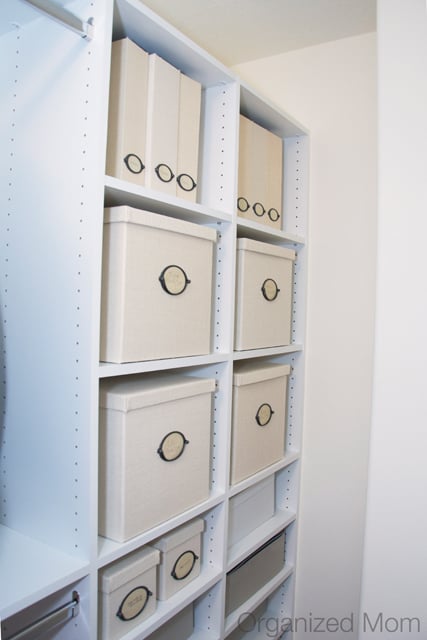 I am seriously amazed at how much brighter my closet is now. The crazy thing is how much more room we have, even though there are more shelves than before! I could easily do another row of boxes on the very top or even on the floor! It's always good to have room to grow.
A very special thank you to the amazing crew over at Organized Solutions! I just can't believe what a smooth and fast project this was from start to finish, and the quality of workmanship is superb! (Did I mention how new and fabulous the closet smells?) I had such a wonderful experience with Organized Solutions I can't wait to share it with friends!
Would it be weird to give guided tours of my closet?
No, of course not.
To learn more about Organized Solutions, you can visit their website and many sample photos HERE.
Disclaimer: I was not financially compensated for this post, however Organized Solutions has donated their time, services, and product for review purposes. All opinions are my own.