I used to be a scrapbooker. Though I am happy not to be spending the insane amounts of money on supplies anymore, I do miss the creative component that always came with creating a scrapbook page. Now, instead of scrapbooking, I create a family photo book online. I make one book a year, usually the first of January, and create a book full of photos and journaling about the previous year with my family.
I have used so many different printing companies in the past, so this time I decided to give MixBook a try. They had just e-mailed me a coupon and I had heard good things about how easy the site is to use. I decided to make an 8.5×11 hardcover landscape book, but you can also make a portrait or square shaped book in several different sizes as well.
With MixBook your entire book is created online, so there's no software to download. This is a great feature if you want to work on your book from more than one computer, or if you want to allow others to log in and contribute to your book. If you were creating a family cook book, this would be a great way for other family members to contribute.
Here's a look at how a book is created:
First, you choose a theme. I went with a classic simple white book, but there are some really cute colorful theme's to choose from.
Next you import your photos. You can import from your computer, Facebook, Flickr, Photobucket, Picassa, and Smugmug.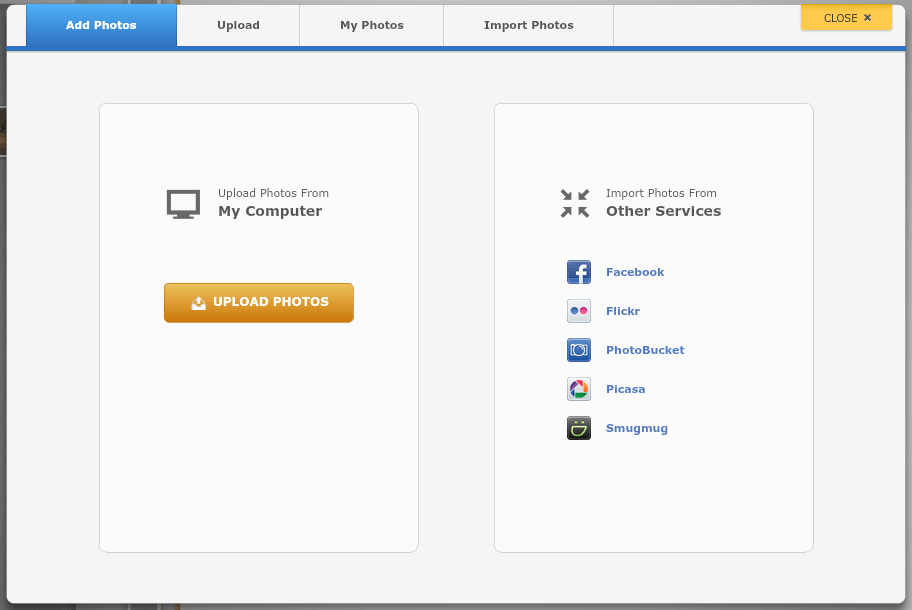 Once you have imported your photos, you can select layouts by page, and drag and drop your photos inside. I loved that I was able to add my photos to already made layouts, but then I could still alter them and move windows around if I wanted to.
MixBook also has a huge selection of background papers. I wanted a clean white look so I choose a really soft white linen fabric looking background.
MixBook also has a variety of "stickers" where you can add embellishments to your pages. The designs are really cute and trendy, unlike typical stock clip art.
Once you're done creating your book, you can preview it online and flip through the pages looking for any changes you might want to make.
After finishing and ordering my book, I was impressed to see it arrive within just a few days.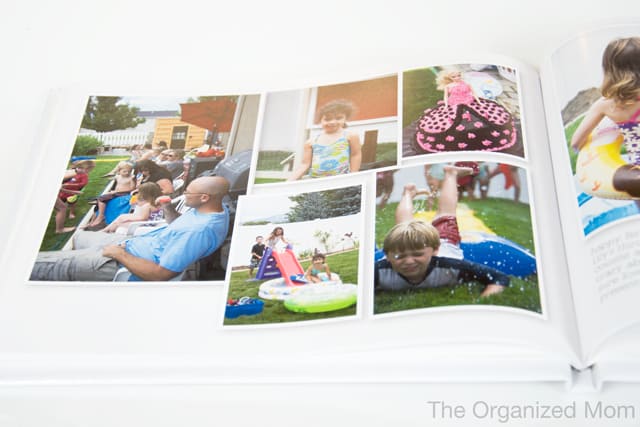 I uploaded a few images in color and used the editing tools online to change them to black and white. I was really impressed with both the printing and color in the book. Color images were well saturated and not dull, and the black and white images were well balanced too.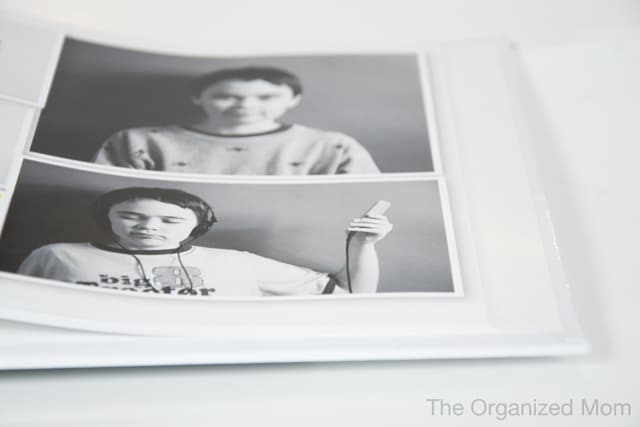 Love that color!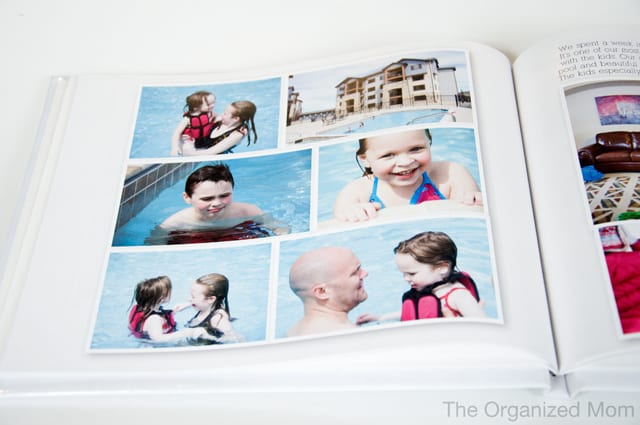 Binding is always a concern for me when I make a book online. I tend to order a lot of extra pages (This book is over 40!) and I know a lot of little hands are going to look at this book over and over again. Overall, I was really impressed with the binding.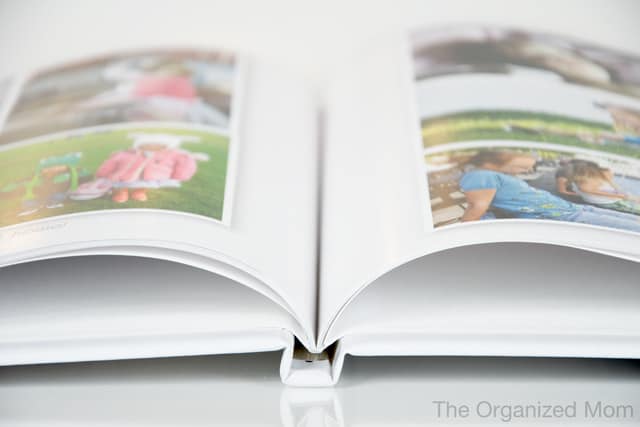 My kids have already sat down several times to look at this family photo book of 2011. I usually stress about putting these books togethers since I have so many pictures from an entire years worth of outings and activities. I can certainly say that it was easy with MixBook.
Now it's your turn! Who have you used in the past for printing online photo books? Do you make a book for an entire year, or do you make a book for every family trip or vacation? Share with us how you print and organize your photos, and which online photo printing company is your favorite!
To learn more about MixBook photo books and to preview prices go here. Also, if you sign up for the MixBook e-mail list here you will get a coupon code for 20% off!