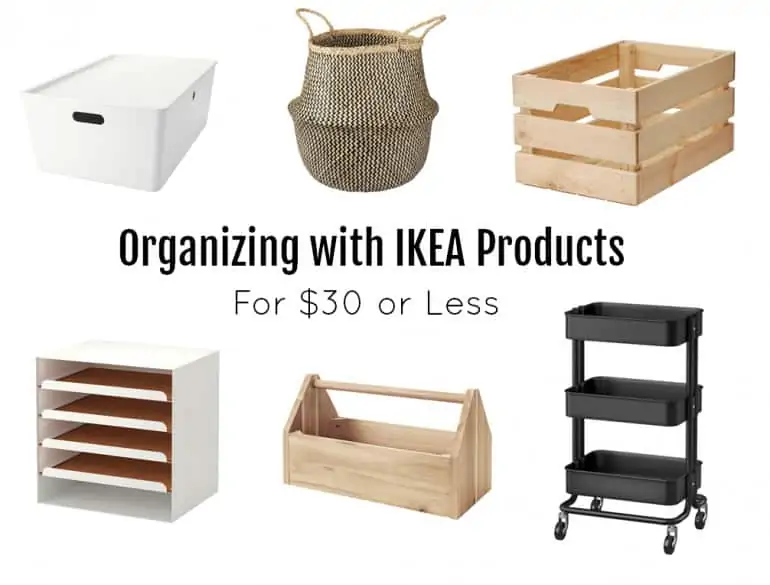 When it comes to IKEA it's easy to get overwhelmed. There's just so much to choose from, and to be honest – not all of it is great. I've learned that the hard way (ahem, two bedroom dressers that I'd rather not dicuss). But when it comes to organizing, you really can't beat the range of products offered at IKEA – and of course the low prices. Here are a few of my tried and true organizing favorites, and how to use them. These pieces are classic, versatile, and cost $30.00 or less!
This post may contain affiliate links. As an Amazon Associate I earn from qualifying purchases. For more information, see our disclosure.
1. RÅSKOG Utility Cart, $29.99
This cart can be used anywhere. Use it in the kitchen for extra storage, in the dining room as a bar cart, or even in the bathroom to hold towels and toiletries.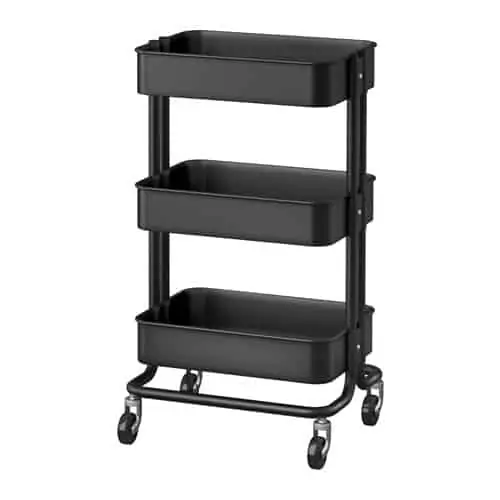 2. FLÅDIS Basket, $19.99
Every room can use a good basket. This woven belly basket is totally on trend and works with any decor style. Use it in the living room to hold extra throw blankets, it's great for holding stuffed animals in a child's room, or use it as a chic plant holder!
3. SKOGSTA Box with handle, $9.99
This classic box with a handle is easy to carry and made out of a solid wood. IKEA suggests using it to store cooking supplies and flatware to transfer between your kitchen and dining table. But really the possiblities are endless.


Design Dazzle
4. KUGGIS Box with lid, $6.99
Every house should have several of these recycled plastic boxes. They're easy to clean, they stack nicely, and they can be used virtually anywhere in your house. Plus the sleek and clean design is easy to label and great for hiding unattractive items that you don't necessarily want on display.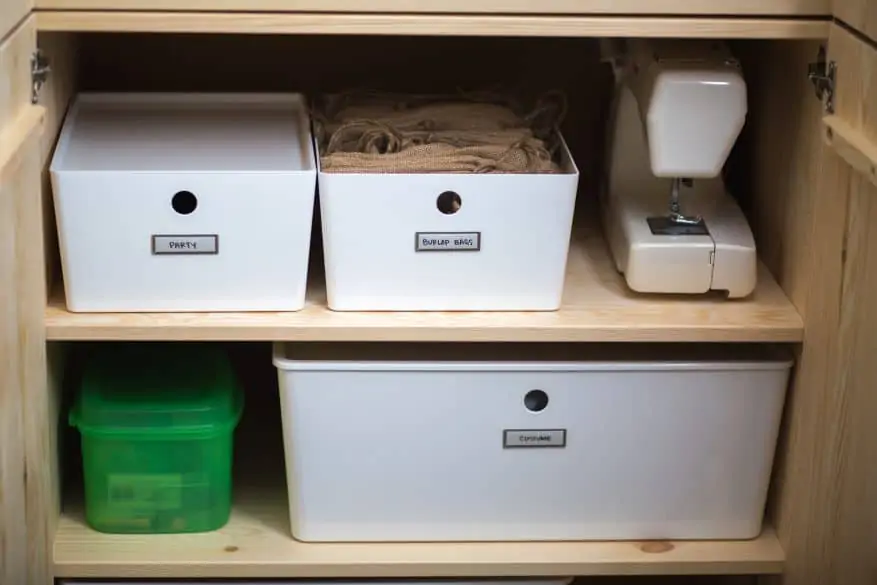 5. KNAGGLIG Box, $9.99
This solid wood crate is nice and sturdy making it perfect for holding tools or gardening supplies. The classic design is great on its own, but can also be easily customized by staining or painting it.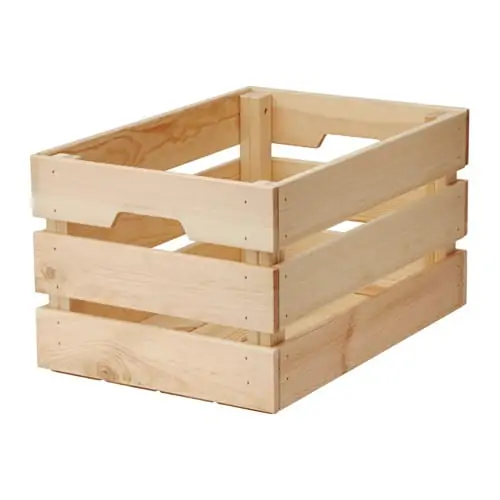 6. KVISSLE Letter tray, $19.99Use this handy letter tray to sort mail, hold electronics, or store various office supplies. The drawers pull out for easy access, and bonus – it's made of durable steel.