Providing a meal for a friend or neighbor in need is a wonderful way to show you care. And a practical way to offer help. Bringing over a dinner to a family with a medical situation taking their attention or a mom with a new baby can be a lifesaver during overwhelming times.
But what if you aren't sure what to bring? Check out this list of dinner ideas perfect for when you want to bring a meal to your neighbor or friend!
10 Great Recipes to Make for a Neighbor or Friend
This post may contain affiliate links. As an Amazon Associate I earn from qualifying purchases. For more information, see our disclosure.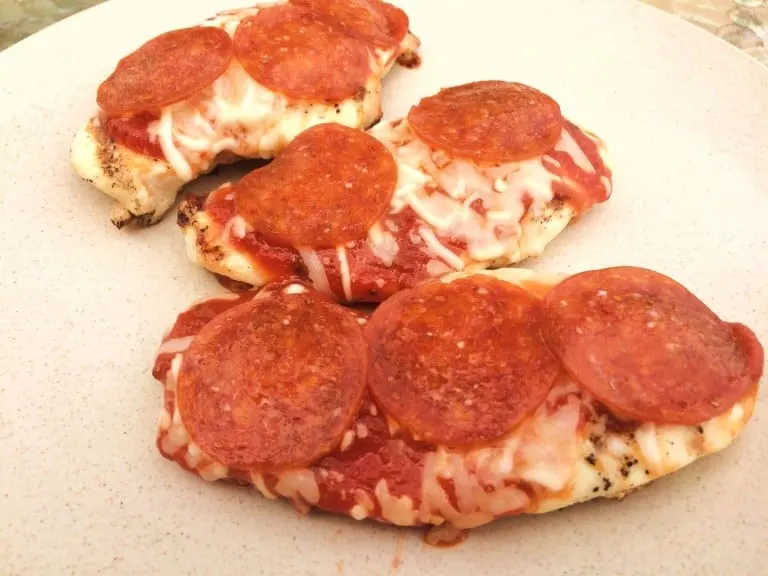 This is such a fun recipe, you'll want to make a double batch and have it for your own dinner. This meal is kid-friendly and also gluten free for anyone with that dietary restriction.
Because it involves grilling, this is one best cooked at home and brought to a neighbor at meal time hot and ready to be eaten. You can also cook the chicken on the stove if grilling is not an option and follow the rest of the recipe.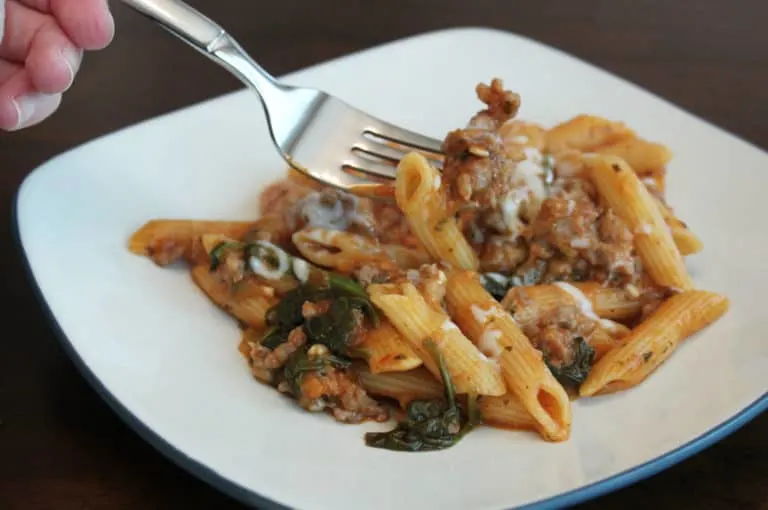 If you've discovered the joys of instant pot cooking you know how much easier it makes dinner preparation. This meal can be pulled together in as little as 35 minutes.
If you're pressed for time but need to make and deliver a meal, this a good option. You'll want to cook and deliver this one at dinner time and serve it hot. Although it reheats nicely in a microwave as well.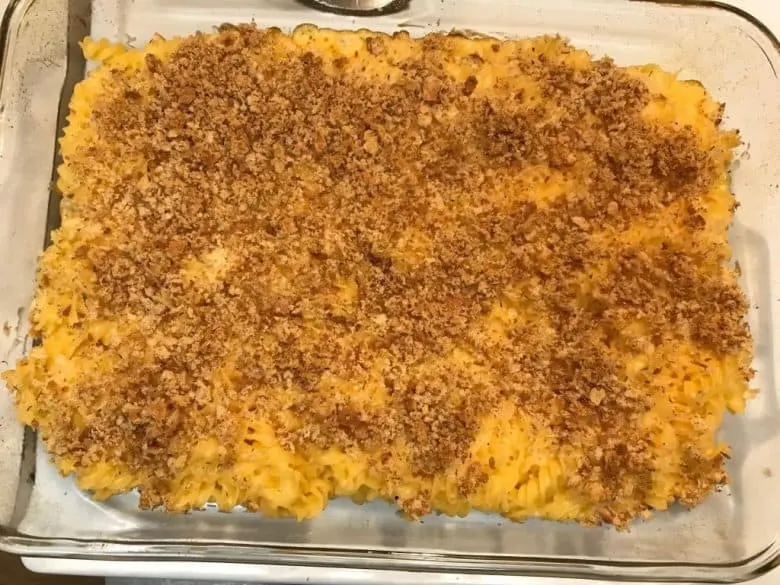 Few dinners are as comforting as a bowl of mac & cheese. This recipe is awesome for adapting to allergy restrictions which can be useful if you're not used to cooking for food allergies. And it's delicious and easy to make. Any friend or neighbor will be delighted with this dinner.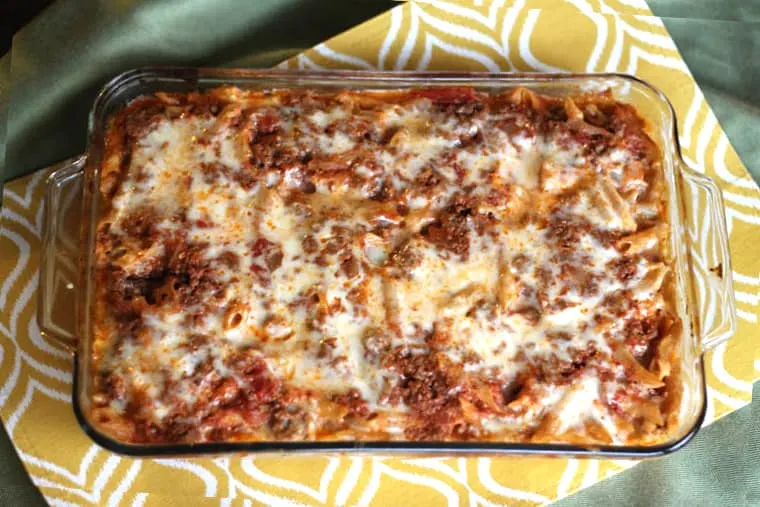 There is plenty to love about this dish when you want to bring a meal to your neighbor. It is easy to make and feeds a lot of people. That means there will be leftovers to be eaten at a second dinner.
It is also freezer friendly. If you are part of a meal train bringing meals this can be handy if a family is getting too much food or has leftovers from a previous dinner. They can freeze and save your meal for when they need it.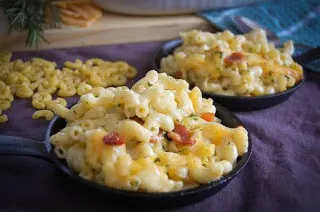 Mac & cheese is such a comfort food I wanted to share a second version of this classic dinner dish. This one is a little fancier and a little more work but well worth the effort. Your neighbor will appreciate the effort when they receive this delicious cheesy dish.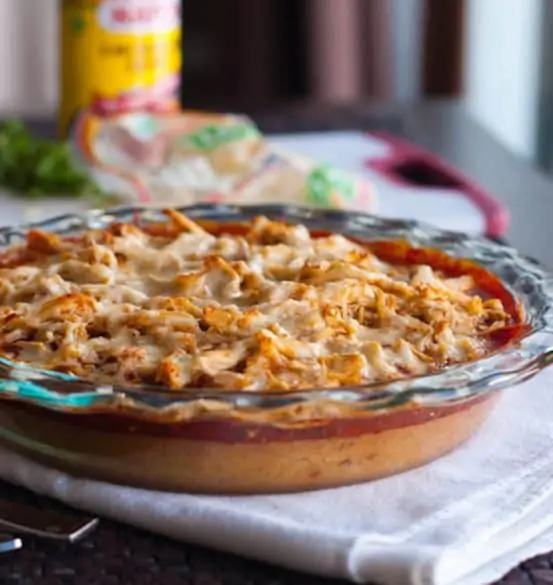 If you're looking for something a little different to bring a meal to your neighbor, try Pinch of Yum's Chicken Tamale Pie. It's easy to make and has always been well received by adults and kids I've served it too.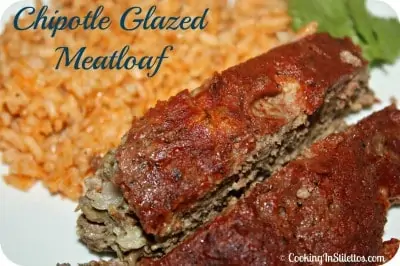 Meatloaf is a nice hearty meal to bring to share with a friend or neighbor in need. This recipe is a zingy twist on this old favorite. Meatloaf is easy to transport and comes together pretty quickly. This recipe is a great option for sharing.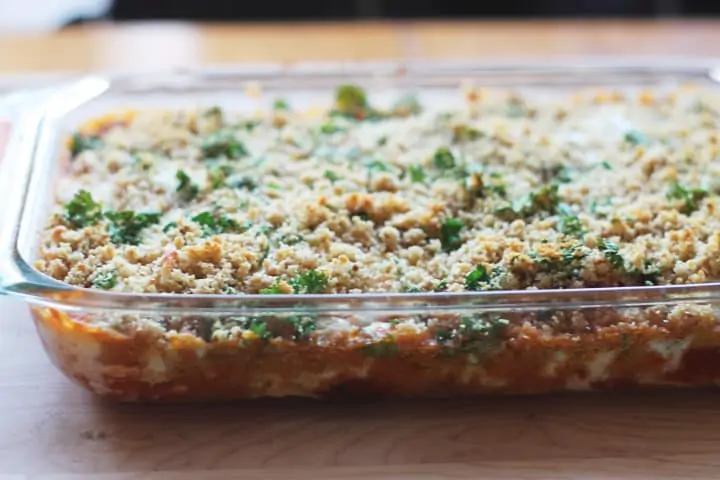 Casseroles are perfect for when you bring a meal to your neighbor. Especially ones like this that can be frozen for later serving and heating. I always choose freezer meals when you can't be sure when a family will be eating it.
If they are back and forth from a hospital or keeping odd hours a freezer meal provides flexibility for dinner.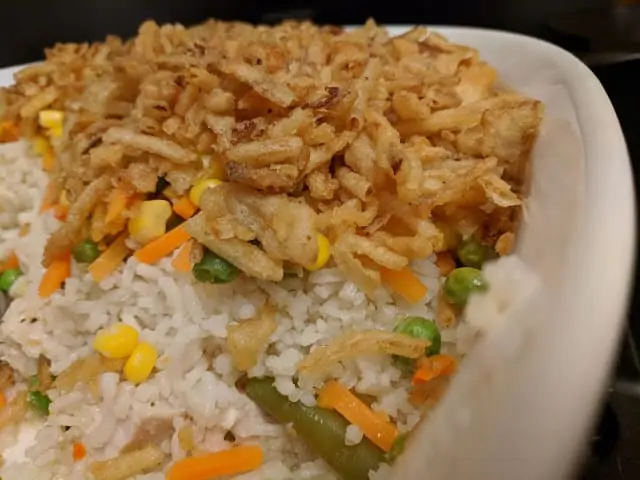 No, I'm not talking about KFC. This chicken in a bucket is actually a chicken and rice casserole. It's a great recipe. It's easy to make and travels well. I have also found it to be very kid-friendly if you're bringing a meal intended for little ones as well as adults.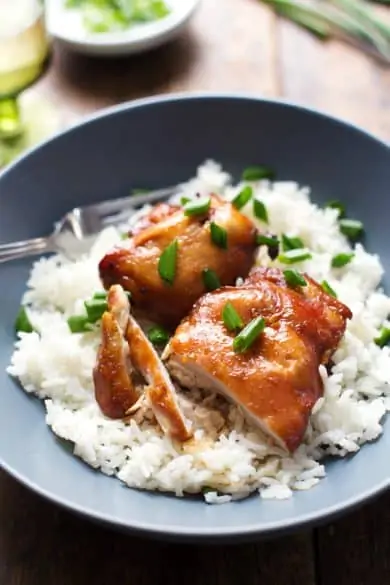 With a little advance planning for the marinade the night before, you can put together this recipe from Pinch of Yum in about 5 minutes. Bring along some instant rice for the family and this is a perfect meal to bring to a friend or neighbor.