Shopping consignment sales is a great way to pick up clothes, toys, books, baby equipment, and more all while saving money. Here are a few tips to help you find what you're looking for and get the best prices!
Get There Early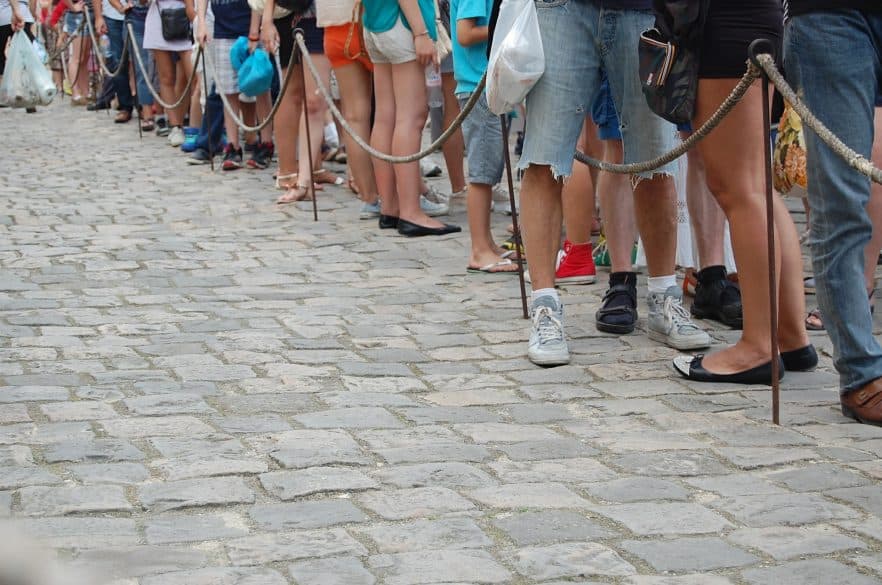 This post may contain affiliate links. As an Amazon Associate I earn from qualifying purchases. For more information, see our disclosure.
When shopping consignment sales, it's important to get there early! At the popular sales, you'll find people lined up at the door before the start time. These moms and dads will be grabbing the best deals because they are there first. Go line up with them! Another option is to see if the consignment sale offers early shopping the night before. Usually, early shopping is reserved for the people who are selling at the sale, but lots of sales offer early shopping for friends, raffle winners, or at a small cost.
Bring a Bag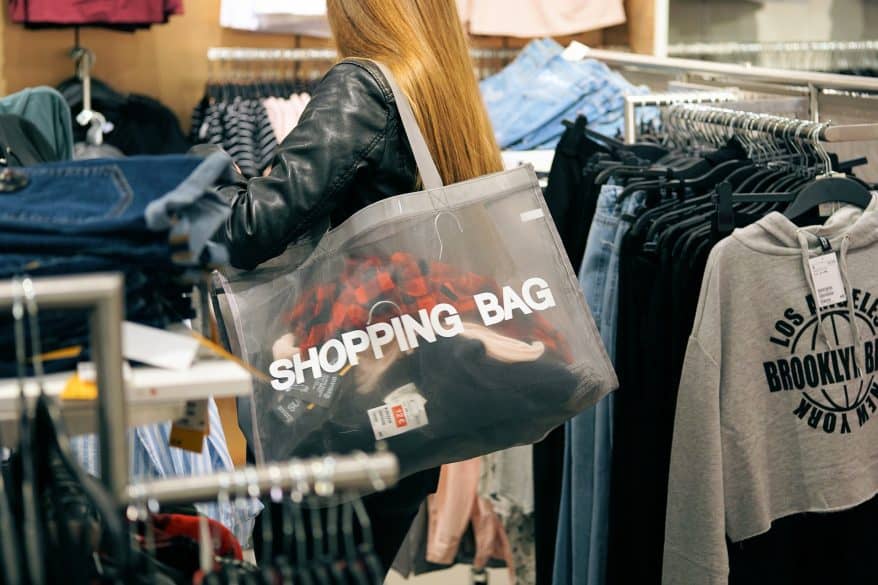 Since you'll be finding a lot of great deals, plus some unexpected items, it's a good idea to bring a bag or even a wagon to stash your stuff while you shop! Ikea bags work really well for this. But, check the rules of the sale first. Some do not allow you to bring in outside bags and will provide you with one.
Go For These Items First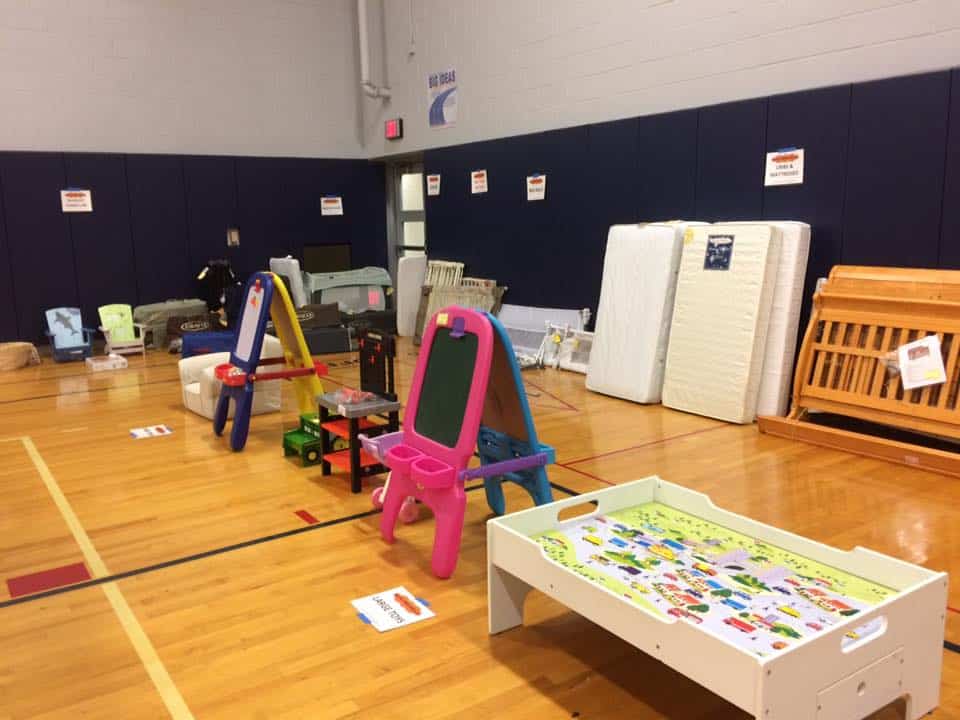 Certain items will go faster than others, so hit these items first:
-Large baby items-cribs, toddler beds, strollers, bouncy seats, pumps, etc…
-Bikes, ride on toys, outside toys, large toys
-Seasonal items: coats, boots, snow pants, rain jackets, bathing suits, swim vests etc…
-Sports equipment
-Brand name shoes, ie Ugs, Sperry, etc
-Anything you consider a priority – If your kid is really wanting a Paw Patrol backpack, go check out the bags first and hit these other categories later.
Watch The Prices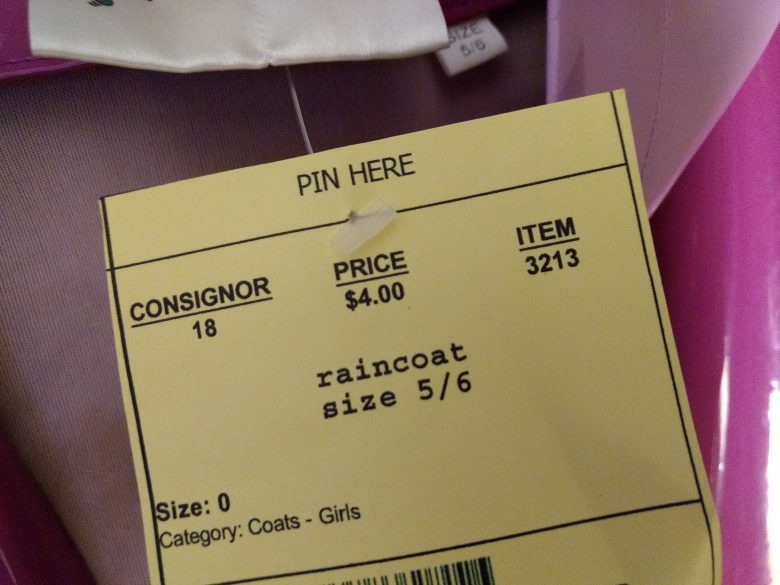 Just because an item is at a consignment sale, doesn't mean it's a good deal. Since all the items on the sales floor are from tons of different sellers who all set their own prices, you will find a wide variety in quality and price. You might also see duplicate items at different prices. If you are looking for an exersaucer for your baby, don't just grab the first one you see. You might find the same one for a lower price!
If you find a dollhouse that you love, but you aren't sure if it's a great deal, pull out your smartphone and do a quick search on it. See what that same dollhouse is going for used on eBay or Amazon.
Also, be sure to consider the quality. If the item is really worn, it should be priced accordingly.
Remember, the item is only a good deal if you consider it a good deal!
Shop Different Sizes
If you are shopping for 3T clothing, be sure to check the 2T section too! You might find some 3T items that got mixed up in there-or some 2T items that fit like a 3T. Also check the next size up too. You might find some great buys to hang on to for next year.
Inspect Your Items
Check your items before you leave! There's nothing worse than buying a 50 piece puzzle that only has 49 pieces, or finding a hole in the winter coat you just bought. Consignment sales are not stores that you can return items to. Even if you can, it can be a hassle depending on the sale. Be sure to inspect all your items before you head to the checkout. If you are buying a pair of pj's that are in a ziplock bag, take them out and check for stains. If you are buying a hot wheels track, check to make sure all the pieces are there! If you find any damaged, stained, or missing items let the sale staff know so they can pull the item from the sales floor.
Bring Cash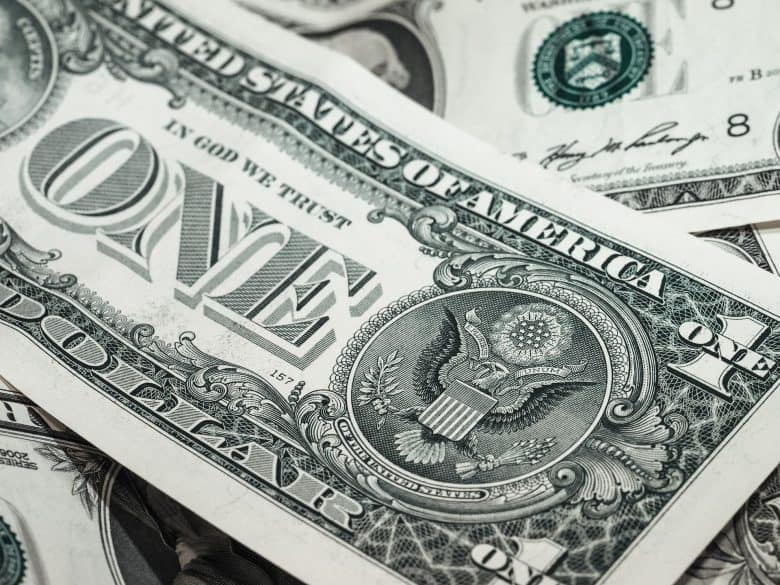 Some consignment sales will only accept cash or check, as long as you have your ID with you. The sales that do accept credit card may charge a fee to use it. So, unless you know the rules of the sale for sure, bring cash just to be safe. This also helps you to stay on budget! If you want to spend less than $75, only bring that amount with you.
Shopping consignment sales is a great way to support your community, keep items out of a landfill, and save you money while outfitting your kids for the upcoming season. So whether you are a first-time shopper or a consignment sale veteran, I hope you found these tips helpful for the next consignment sale!