This post is written and photographed by Erica Roskelley, a 16 year old aspiring Marine Biologist. (A sponsored post in collaboration with Mom It Forward and the Loveland Living Planet Aquarium)
As long as I can remember, every opportunity we had for a local field trip, that was educational, as well as fun, my mom took us! Because of her, I was exposed to a variety of hobbies and interests I would have otherwise known nothing about! There just isn't enough time in standard curriculum for kids to explore new and exciting interests. Thank goodness for local places like the Loveland Living Planet Aquarium! Not only is it fun to explore, but I learned more about animal life that I have in a full year of science!
This post may contain affiliate links. As an Amazon Associate I earn from qualifying purchases. For more information, see our disclosure.
The Loveland Living Planet Aquarium is the perfect place to bring your kids for Spring Break! Kids of any age will not only be mesmerized and entertained by the exhibits, but they will be learning at the same time. Here are the 10 reasons I think the Aquarium is the PERFECT place to bring your kids!

1 . LEARNING OPPORTUNITIES
There are so many learning opportunities at the aquarium. They have lots of educators and staff that tell you things about the animals that you are looking at. they also have plaques next to each animal telling you all about them. it is a great way to teach your children about the animals on the planet while still having fun. It also shows what animals live in what ecosystems in a fun way. the Journey to South America exhibit has birds, eels, frogs, and river giants that would live in south america and is set in a rain forest to show what their habitat would look like. There are so many learning opportunities and experiences at the aquarium.
2. HANDS ON
At the Aquarium there are hands on activities. They have Stingrays and starfish in a shallow pool for your children to touch and feel what they actually feel like. It is a very unique experience and it is fun for everyone. All throughout the aquarium there are statues of the animals for your kids to play on and fun things to do. The aquarium is a great place to go because there are a lot of hands on experiences.
3. THEY HAVE CUTE ANIMALS
The best part about the Aquarium is the animals. They have so many different animals and it is really cool to see the kinds of creatures that live on this planet. It is really fun to see the animals in real life and not just in pictures.
4. THEY DON'T ONLY HAVE FISH
Many people think that the Aquarium only has fish, but they don't. There are frogs and snakes and penguins and otters and leopards and birds, so if you don't like fish there are so many other things to see.
5. IT IS FOR ALL AGES
The Aquarium is not only for kids. I am 16 years old and I go with my friends all the time to the Aquarium because it is so fun. Kids love it because they can see all the animals but adults love it as well. When I go to the Aquarium with kids I have just as much fun as they do because it truly is for all ages.
6. THEY HAVE A PLAY PLACE
Sometimes the littlest children get tired of looking at the animals and need to get some energy out, so the Aquarium has a play place. It is a good place to take a break from walking around and let your kids get their energy out.
7. 4D MOVIE THEATER
The Aquarium has a 4D movie theater where they play educational movies about animals. it is also a good place to take a break and sit down for a minute and learn some new things.
8. CAFE
They also have a full cafe so when you are all done walking through all the amazing exhibits you can grab a bite to eat at their cafe. They even have cupcakes!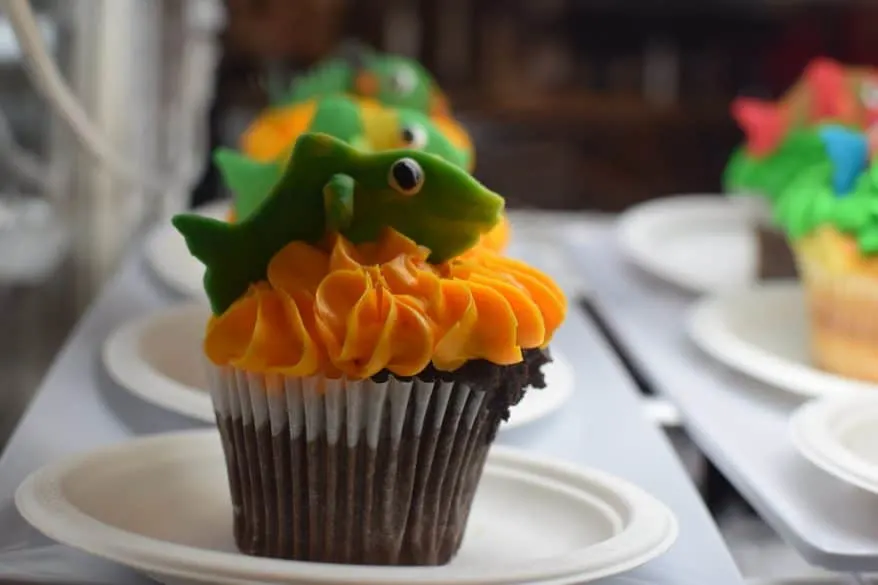 9. FAMILY NIGHT
Although the Aquarium is open from 10am – 6pm every day, it's open extra late on Monday night (till 8pm!) What's better, every Monday night after 4PM admission is 5$ off for family night!
10. ANIMAL ENCOUNTERS
They have stingrays and starfish that you can touch but they also have animal encounters. There are opportunities to feed stingrays and encounter penguins at extra cost.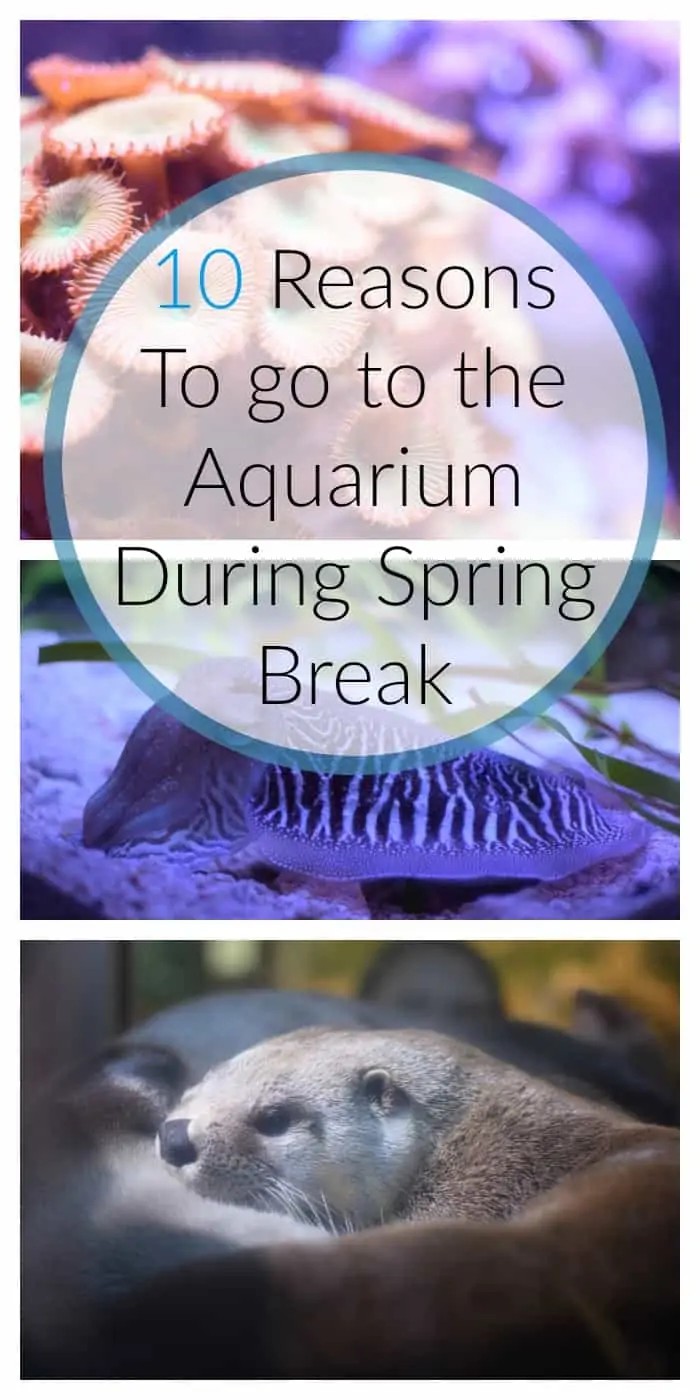 My personal favorite exhibit was the river otters. Otters are my favorite animal and I think is is really cute when they swim back and forth in their enclosure. There is also a little bubble where you can stand in and it looks like you are inside with them. They are so playful and fun to watch. I love the Aquarium and highly recommend going there for spring break. There are so many learning and hands on opportunities and it is just a lot of fun.
Connect with the Aquarium