Summer jobs are a great way to introduce teens to the workforce. And to help them learn valuable skills and earn some extra money. But when you're 15 years old and trying to find your first job, it's hard to know where to start. Not all jobs are open to 15-year-olds. So sometimes you have to get creative. To help get your teen started, check out these 10 summer jobs for 15-year-olds.
Awesome Summer Jobs for 15-Year-Olds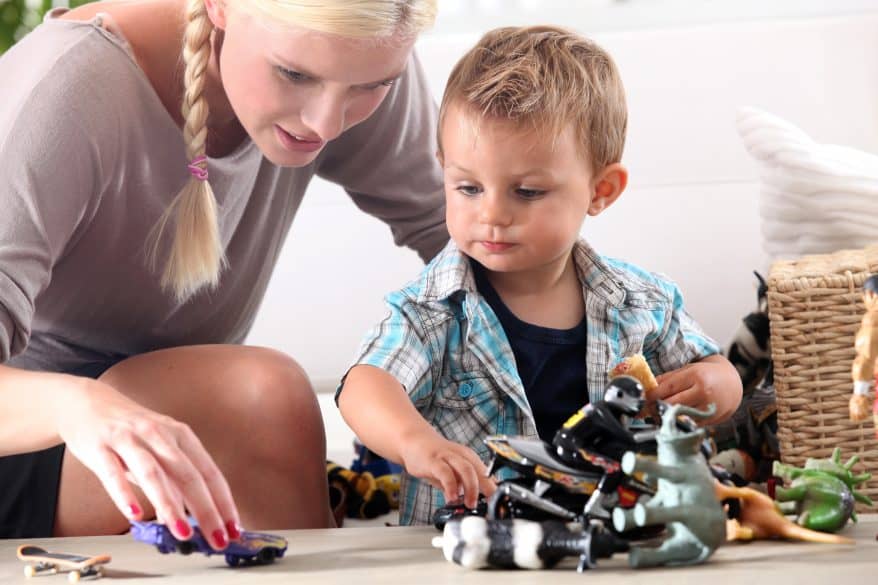 1. Babysitting
This post may contain affiliate links. As an Amazon Associate I earn from qualifying purchases. For more information, see our disclosure.
For many teens, babysitting is a great first job. Younger teens can start in a Mother's Helper role when adults are nearby and by the time they're 15 they are likely able to handle babysitting on their own.
There are multiple ways to find babysitting jobs. Asking family and friends if they have a need or know someone who does is often effective. Many people have children and need summer childcare. And this has the benefit of a personal connection with the family.
Other babysitting opportunities can be found through church or other local organizations. I have seen teens post ads in community Facebook pages offering their services. As a parent, you can guide your teen in choosing a safe job with a family they can trust.
2. Pet Care
If babysitting isn't an appealing option for your teen, consider taking care of animals.
Dog sitting or dog walking can be a great summer job for 15-year-olds. Teens can be hired to care for pets while families vacation. They can also do daily dog walks while pet owners are at work.
If your teen is willing to do some extra poop scooping, many people will also pay their pet care person to clean up the yard every day.
A responsible teen who loves animals will find pet care an ideal summer job.
3. Cleaning
Chances are your 15-year-old has some experience with cleaning if they help out with chores at home. Why not have them go pro for their summer job? Often hotels or seasonal businesses will hire teens as cleaning staff.
Your teen can also offer their services cleaning houses. They may be hired by friends and family or get on with a cleaning business. It's hard work but can be a great first job for someone new to the workforce.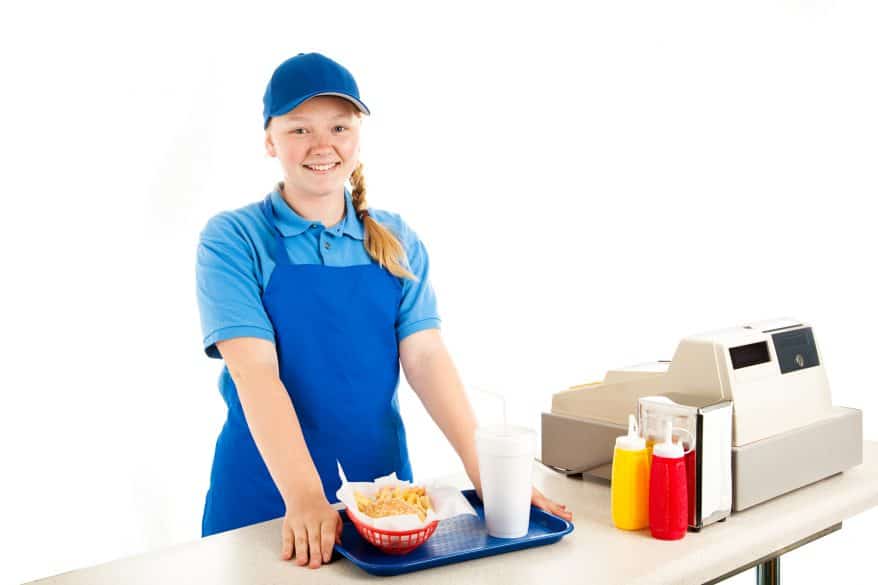 4. Restaurant Jobs
Many restaurants hire teens in the summer, especially places with a seasonal boost in business. Waiting tables is often reserved for older teens. But hostessing, bussing tables, or washing dishes are great entry level summer jobs.
Fast food places, sit down restaurants, and ice cream shops are just a few places to start the job search in the foodservice industry.
5. Lawn Maintenance
Mowing lawns is a time-honored summer job for 15-year-olds. Lawn care demands generally go up in the summer and many people are eager to outsource maintenance to a local teen.
Offering services in your neighborhood is a great place to start but for higher wages, it might be worth checking if local landscaping companies are doing any hiring.
6. Camp Counselor
Summer camps hire teens as young as fifteen as camp counselors or junior camp counselors for younger campers. This is a great summer job for 15-year-olds. It often involves plenty of camp fun for the hired teens. And a chance to earn money during the summer.
If your child has attended a camp growing up, they likely have a good chance of being hired. But even if that is not the case, camps need a large number of counselors and the opportunities are there.
If your 15-year-old doesn't want to be away from home, day camps and sports camps also often hire teens and are a good place to seek summer employment.
7. Agricultural Work
The need for agricultural workers is often at an all-time high during the summer. My first summer job was on a farm, and it was a wonderful experience.
Your teen will be working hard but they will also be out in the fresh air and get plenty of exercise. If you live in an area with farms, this is an awesome summer job for a 15-year-old.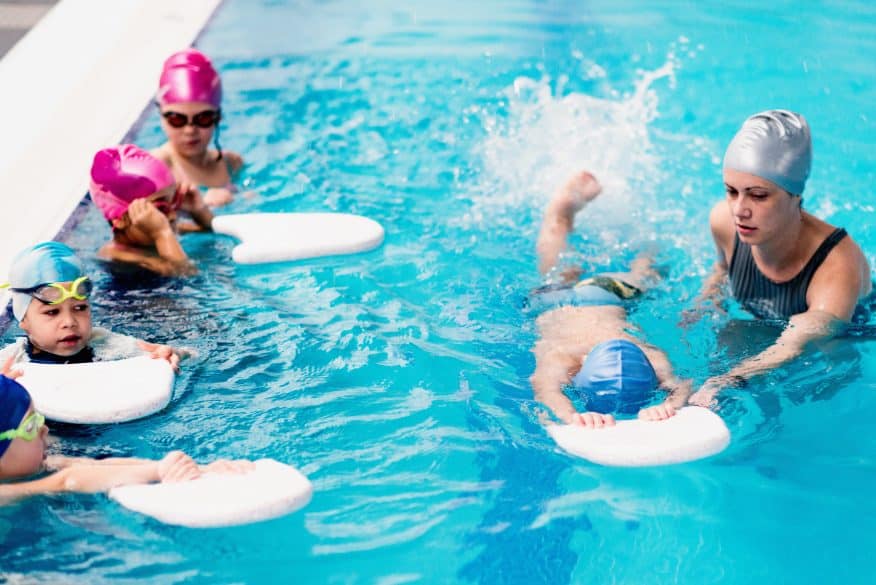 8. Teacher/Instructor
If your teen has a special skill they can turn in to a summer job, they should take advantage of it. Is your 15-year-old on the swim team? Could they teach swim lessons at the local pool? Has your child been taking dance since they were a toddler and could teach younger kids their skills?
Consider what talents your teen could turn into a job. Academic tutoring, assistant coaching or refereeing in youth sports leagues, are all ideas to consider.
9. Customer Service Jobs
Seasonal customer service jobs can be a good fit for a young teen. There are often many jobs available at summer fairs and festivals. There are also retail stores and movie theaters that are often staffed by teens, especially during the summer.
10. Chores for Family & Friends
If the job search is a struggle, your 15-year-old may want to start building some work experience at home. Are there extra chores they can do at home and be paid for them? Including some of the things on this list like babysitting or lawn care?
Or is there a family business they might be open to hiring a 15-year-old to work as an intern? Be creative and think about what needs a 15-year-old might be able to fill and gain job experience at the same time during the summer.