Marinades are a simple and effective way to tenderize your meat and infuse a lot of flavor. One of the best things about them is how easy they are to make at home with ingredients you likely already have in the pantry. You can use marinades for chicken, steak, pork, and fish.
The extra virgin olive oil and the balsamic vinegar and lemon juice break the chicken down to let the other herbs and spices seep in and create a delicious chicken main dish. It requires just 30 minutes of time to let the marinade do its thing before you're ready to throw it on the grill.
This post may contain affiliate links. As an Amazon Associate I earn from qualifying purchases. For more information, see our disclosure.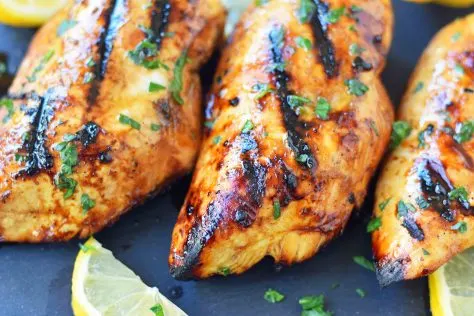 Easily the best lemon herb marinade I've made, it is so easy and the chicken is moist and flavorful every single time. Use fresh herbs or dried, this recipe turns out perfectly and is delicious year round. This is a great alternative to the above marinade because it's a little bit lighter on the flavor.
If you're dreaming of a juicy, flavor-packed steak, definitely check out this recipe. The ingredients are all fairly straightforward, but after letting your steak sit in it for a few hours, you'll be ready for some of the best steak you've ever had.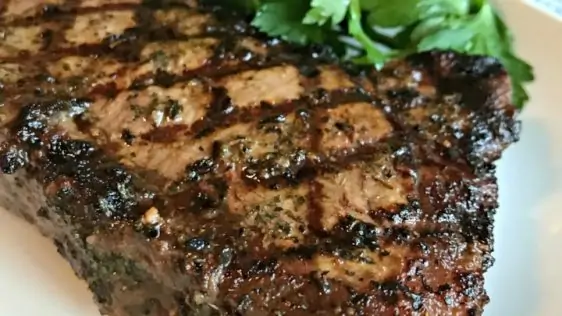 Get a taste of the islands with this pineapple marinade for your pork. Seven ingredients combine to give you pork that is easy to prep and bursting with flavor. Serve it shredded on sandwiches or eat it straight off the grill or out of the oven.
This orange, honey, and ginger based marinade is a slightly different take on the classic lemon and dill recipe you might be familiar with, but it will take your salmon to the next level. Whether you decide to bake or grill it is up to you, but either way, you'll end up with flavorful salmon.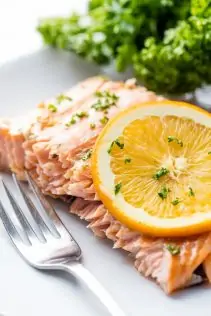 Which marinade are you most excited to try out?