With Thanksgiving behind us, the holiday shopping season is officially in full swing! While puzzles and brainteaser games might not beat out the latest electronics for the top of your kids' wish list, they are still a fun gift idea. Whether you are shopping for a preschooler, tween, or teenager, I tried to include a puzzle or brainteaser that would be well-suited for each age group.
Here are 11 puzzle and brainteaser games for kids.
Rubik's cube
This 3-D combination cube has been around since the 1970s and has remained a popular game over the years. Besides the original 9-block design, you can now buy Rubik's cubes in a variety of shapes and sizes to challenge any puzzle master.
This post may contain affiliate links. As an Amazon Associate I earn from qualifying purchases. For more information, see our disclosure.
Another fun spin-off game is Rubik Race. In this game, you go head-to-head with another player, moving flat plastic cubes around to match a certain design.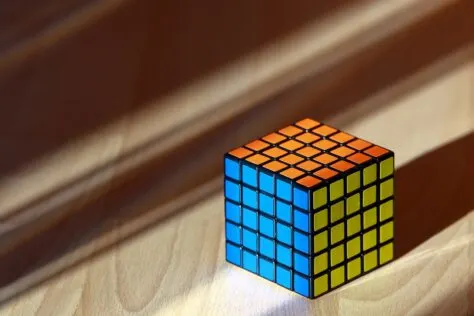 Q-bitz
In Q-bitz, each player is given a set of 16 blocks. The side of each block has a specific pattern on it. In the first play style, a pattern card is flipped up and then players have to rearrange their blocks by turning and flipping them around in order to match the pattern card.
With the second play style, players have to roll their blocks until they come up with the blocks needed to match the pattern. In the 3rd play style, players have to memorize the pattern on the pattern card and try to match it from memory. It's a race to the finish to see who can complete the pattern first.
There is also a Q-bitz Jr. that has sets of 4 blocks instead of 16. The regular Q-bitz game is rated for 8 and up.
This two and three-dimensional brainteaser puzzle game includes 200 puzzle challenges ranging from easy to incredibly difficult. To win you must arrange and stack the puzzle pieces in order to match the puzzle challenge. Kanoodle comes with a carrying case and is small enough to take with you. Great for traveling!
In this fast-paced game, each player is given a stack of 5 cups, each a different color: black, yellow, green, blue and red. A picture pattern card is flipped over that shows an up and down colored pattern or a side-to-side colored pattern. Players then have to stack their cups in the same color pattern as the picture card.
The player that stacks their cups correctly first rings the bell and gets to keep that pattern card. Play continues through the entire pile of picture cards. Whichever player has the most cards at the end wins the game.
Jigsaw puzzles
What's not to love about a classic jigsaw puzzle? From toddlers to 100-year-olds, you can find a puzzle fit for any age. If you have a puzzle lover in your family, try to challenge them with a puzzle that is more monochrome in nature. Find an edgeless or two-sided puzzle for an extra challenge.
Get a puzzle mat to go along with it, and your kiddo can roll it up and transport it elsewhere as needed.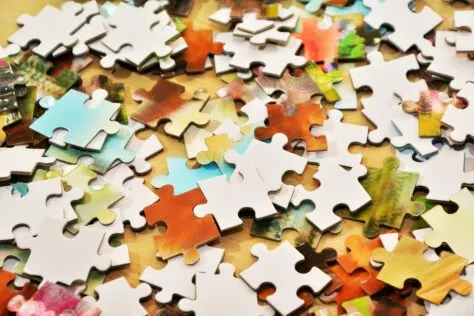 9-block puzzle
These are typically square shaped and have 9 pieces, but I have also seen similar versions that are triangle shaped. These puzzles have similar looking "tops" and "bottoms" on each piece, and you must rearrange them until there are no mismatches. Again, it's tougher than it sounds, but is a great spatial challenge for the brain.
Sudoku block puzzle
Based off the very popular Sudoku puzzle books, this 3-D block puzzle has the same basic rules. Using the 27 wooden cubes, you must stack the blocks on the display stand, so each face of the cube contains the numbers 1-9 without any repeated numbers.
Shashibo shape shifting box
We first discovered this toy at our pediatrician's office and my son quickly became enthralled with it. With over 70 different design capabilities and vibrant designs, it's a great sensory toy. Great for car rides, or just to pass the time.
There really is no end goal when playing with it, other than to have fun and see what kind of shapes you can create. It also can be connected by its magnets to other Shashibo boxes, creating even more shape-shifting possibilities.
Perplexus ball
This 3-D maze ball will probably find its way into your hands, as it really is fun for adults and kids alike. The goal is to try to guide a small metal ball from start to finish without letting it drop out of the maze. You guide the metal ball by turning and twisting the clear plastic ball that contains the maze.
There are numbers along the path that mark your progress so you can challenge each other and yourself to try to get to the highest number. There are a variety of Perplexus balls to choose from that provide a wide range of difficulty levels.
This hand-held memory game can be played solo or with another player. Follow the directions given by the game— to twist it, pull it, or bop it, and see how many actions you can get right in a row. As you progress through the game, it speeds up. Make a mistake and you are out!
Memory
A personal favorite of mine as a kid, Memory is a great game for younger kiddos because of its easy-to-follow rules. Simply flip two cards up and see if they match. When you make a match, you get to the keep the cards. Start with a small number of matches for younger kiddos and increase the numbers as your kids get older.
You can find all kinds of themed Memory games now, like Disney or Dr. Suess. Or you can create your own memory cards through sites like Shutterfly, using your own personal family pictures to make it even more special.
Maze book
Another gift that can be tailored for different ages, from simple mazes for younger kiddos to really difficult mazes for older kids. These are also great to take along during road trips or plane rides.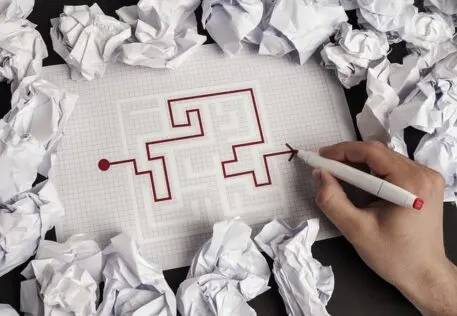 Add some puzzle and brainteaser games to your list! Happy shopping!