Coming up with new ideas for dinner is something I always struggle with. Especially when I need recipes that are quick and easy to prepare. A Crockpot is one of the handiest tools I've come across for low-prep dinners when you don't have much time to cook. And usually, you can throw them together earlier in the day to make dinner time less hectic. If you're looking for some new dinner recipes and want warm meals for the coming cold nights, check out these 12 comforting Fall crockpot dinners for busy nights.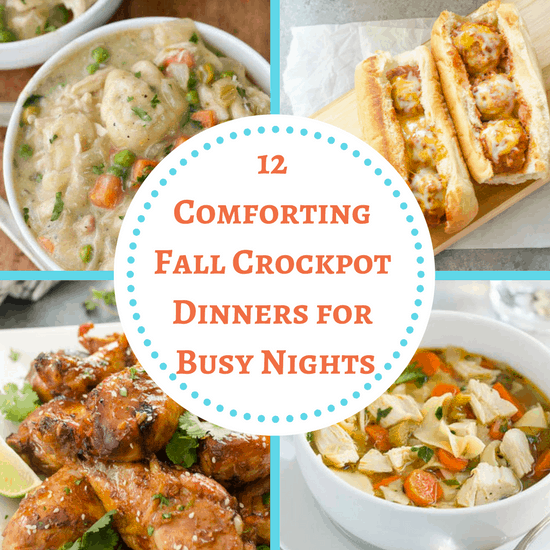 12 Comforting Fall Crockpot Dinners for Busy Nights
This post may contain affiliate links. As an Amazon Associate I earn from qualifying purchases. For more information, see our disclosure.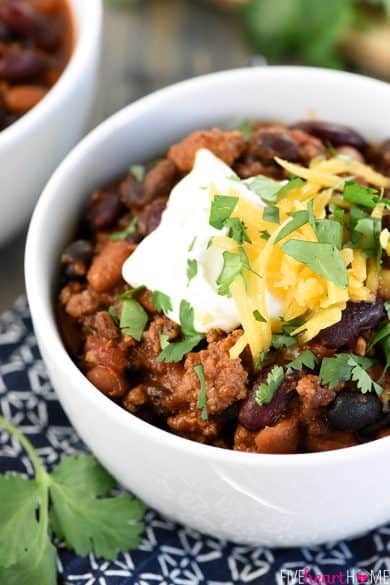 Few things sound better on a cold evening than a big bowl of hearty chili. This richly flavored beef and bean dish will warm your family from the inside out. It's quick to make and can be spiced to suit your family's palate.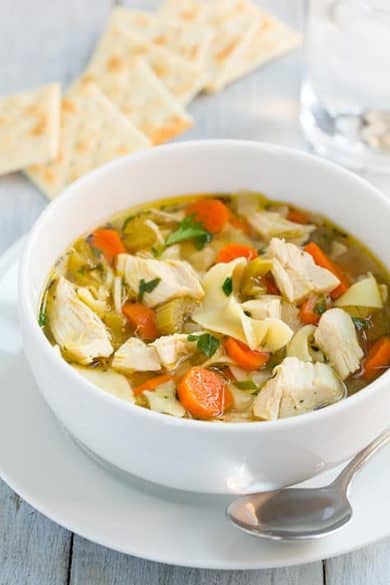 Along with back to school, Fall often brings with it the cold and flu season. And the perfect dinner for when you're family is feeling a little under the weather is a nice hot bowl of chicken noodle soup. This hearty soup is a great take on a classic Fall dinner.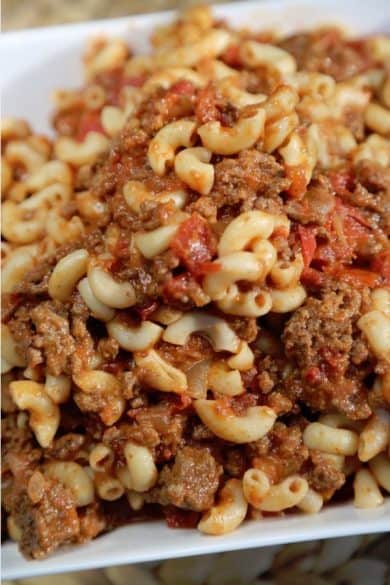 If you're craving comforting Fall crockpot dinners then crockpot chili mac and cheese is exactly what you're looking for. If you love both mac and cheese AND chili, you'll love what these old-fashioned comfort foods taste like combined in one delicious dish.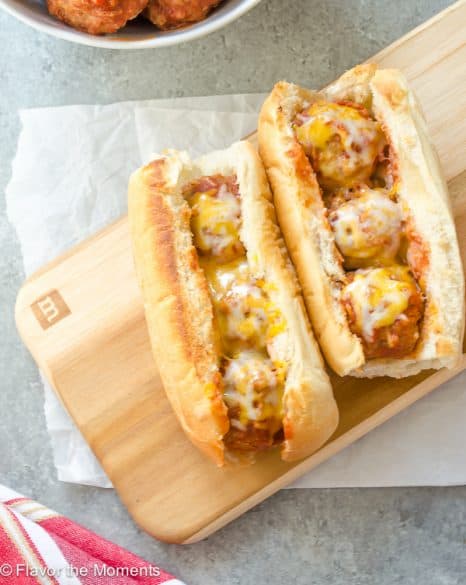 Meatballs and homemade barbecue sauce all wrapped up in a bun is exactly the comforting dinner you need for busy nights this Fall. I love the sauce in this recipe because it's easy to customize. And the meatballs are easy to put together. Best of all putting the meatballs and sauce on a sub made the eating a little less messy. This was a big hit with my kids. Try it with yours!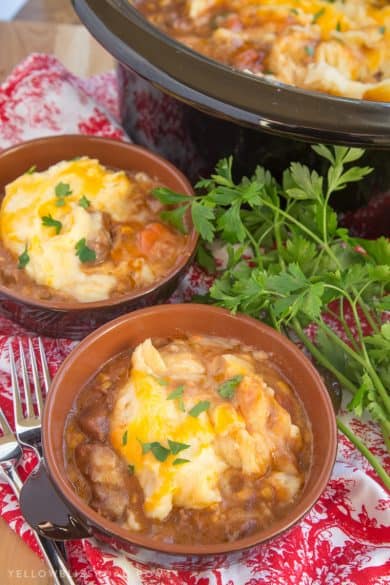 I love shepherd's pie. And making it in the crockpot really allows the different flavors to meld together. Mashed potatoes, veggies, and meat make this a comforting one-pot dish for your family's easy and delicious crockpot dinner. This one is just as good the next day for leftovers.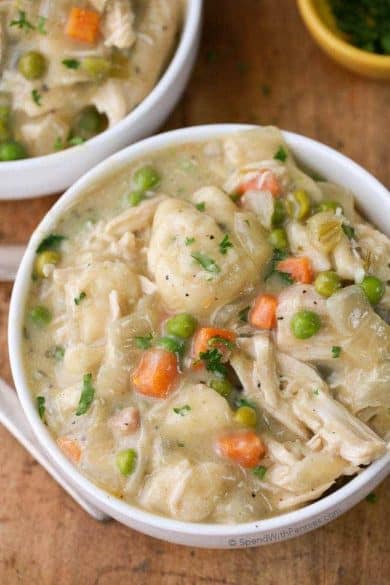 Who doesn't love chicken and dumplings? When I think of comforting dinners, they are at the top of my list. And making chicken and dumplings in the crockpot makes everything so much quicker and easier when you're busy. This one cooks all day long, so it's perfect for putting together in the morning and having dinner ready the minute you walk in the door that night.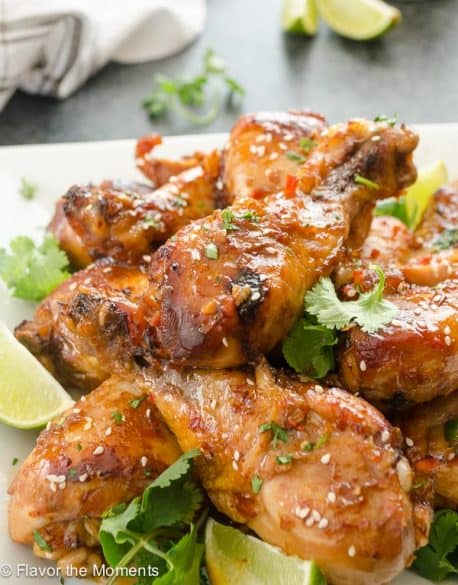 A slow cooker has become my favorite way to cook chicken. It keeps the meat moist but cooks it all the way through. And there are so many great ways to spice up a plain old piece of chicken. This uniquely flavored chicken dish is so fresh tasting and delicious, your family will be both surprised and delighted at the flavor. It was definitely a change from what I typically cook, in the best way possible.
I'll admit that this recipe takes a little time to prep but you can get it done early in the day. When the craziness of the dinner hour rolls around, you'll be ready to go with an amazing dish. This recipe is well worth the initial effort to prepare. Spice up your family dinner with this unique comforting crockpot dinner.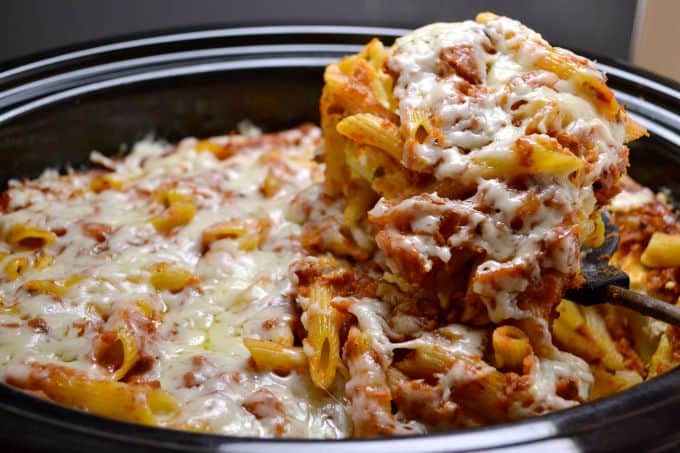 I get so excited when I find out a dish I love to eat can be made in a crockpot! Crockpot cooking is such a time saver and it's great when you can make things you already know your family loves. This baked Ziti recipe is easy to throw together. And it makes the perfect comforting pasta dish for a chilly Fall night.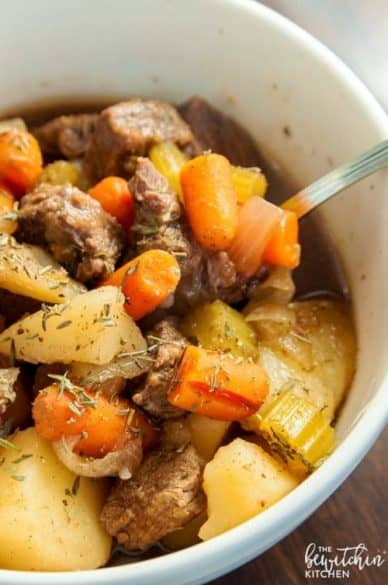 On a cold night, few things are more comforting than a hearty bowl of beef stew. This recipe is great because you can cook it on low all day while everyone is out of the house and come home to a mouth-watering smell that will have everyone eager to get to the dinner table.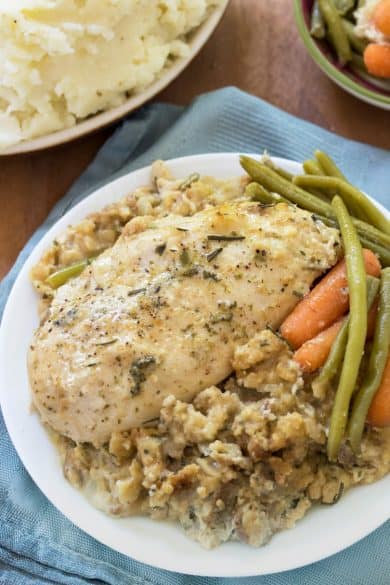 I love stuffing and it's something that doesn't make it into meals often enough outside of Thanksgiving. If you're craving a little stuffing before the big food holiday, give this recipe a try. The chicken cooks perfectly and tastes wonderful with stuffing, every bit as good as it is with turkey on holidays.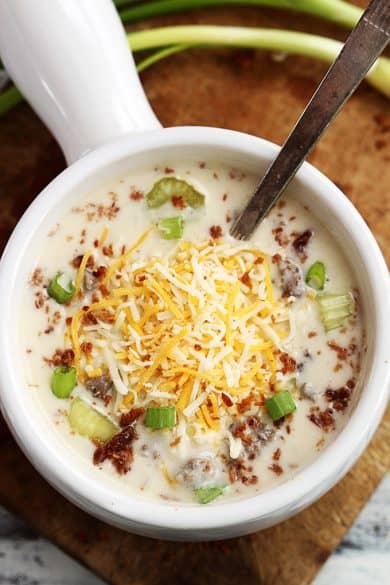 Cheeseburger soup is a hot and cheesy way to warm up on a cold day. This comforting bowl of meat, cheese, and potatoes is sure to please your family members, adults and kids alike. It's the perfect comforting dinner for a busy night.