Chicken is a versatile meat that you can easily find on everyone's menu. It is easy to cook, and more importantly, children love chicken!
So, are you looking for a dinner recipe that uses your chicken? We've got 13 ideas here!
This post may contain affiliate links. As an Amazon Associate I earn from qualifying purchases. For more information, see our disclosure.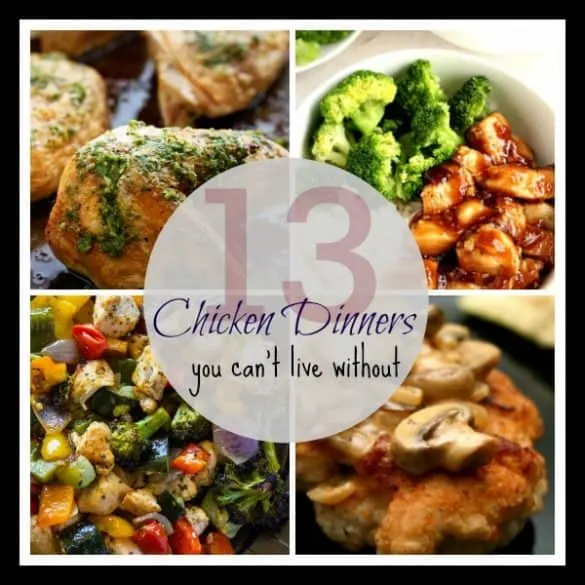 One pan honey garlic chicken and vegetables is one of the best chicken dinner recipes out there that you should try! Not only is it tasteful, it's also packed with nutrients, which is why it deserves to be a regular in your menu rotation.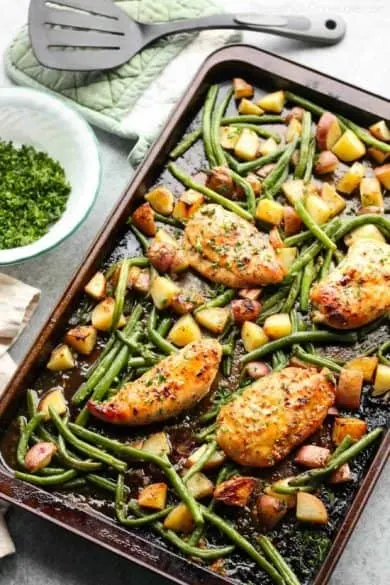 One of the easiest weeknight dinners you can ever make. Simply misk together a couple of ingredients for the sauce, pour it over the chicken, and bake for 40 minutes. And there you have it! A healthy chicken dish your family's gonna love!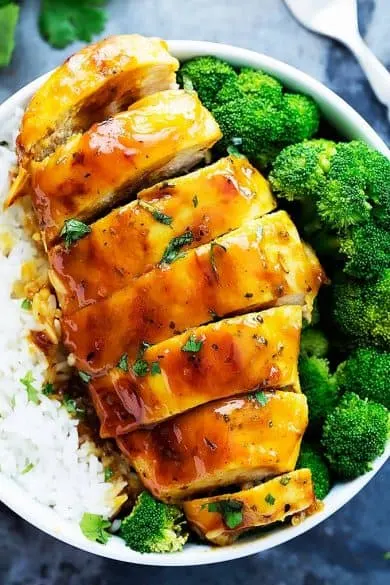 This Parmesan Crusted Chicken recipe is easy enough to prepare for a weeknight dinner, but at the same time, it's also an excellent meal choice to serve for company!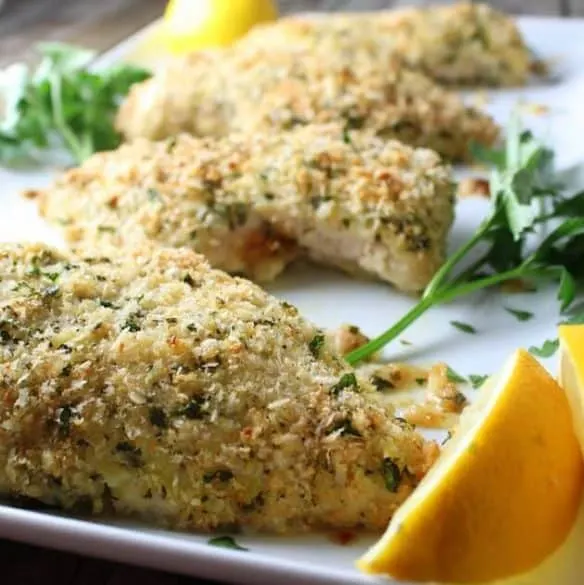 This Quick Teriyaki Chicken Rice Bowls recipe is definitely better than takeout! All you need is 20 minutes to prepare this delicious Asian chicken recipe that your family will enjoy!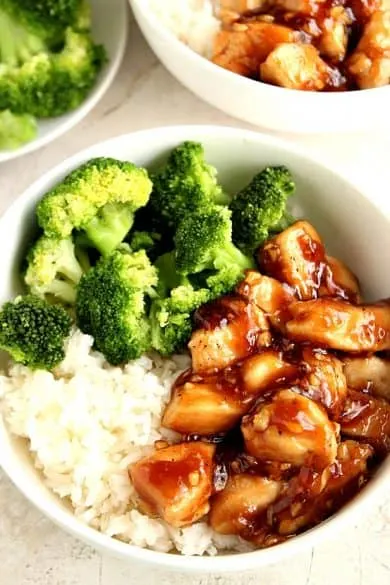 This recipe is an excellent option if you're hungry but too lazy to cook! Just pop these healthy veggies and chicken in your oven and you're set for a healthy and tasty dinner.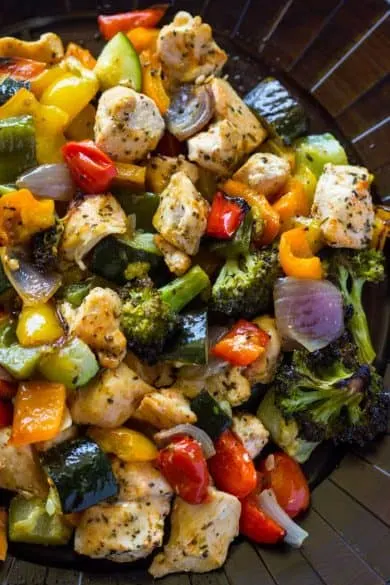 This simple chicken dinner recipe can be served any day of the week, and it's something you'll be proud to serve your guests as well!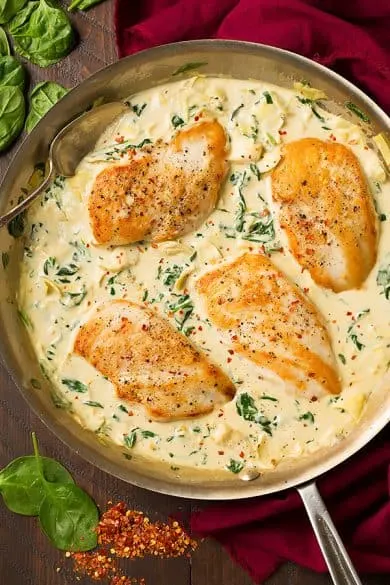 This cheesy chicken and broccoli pasta dish is not your ordinary chicken dinner recipe! The chicken breast is moist and tender, thanks to its creamy, white cheese alfredo sauce!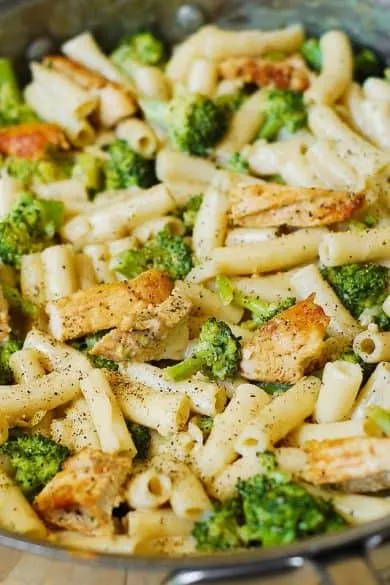 The best thing about this chicken recipe is how it makes the rice extra special! The chicken is cooked on top of the rice, which basically means cooking the rice in triple strength chicken stock!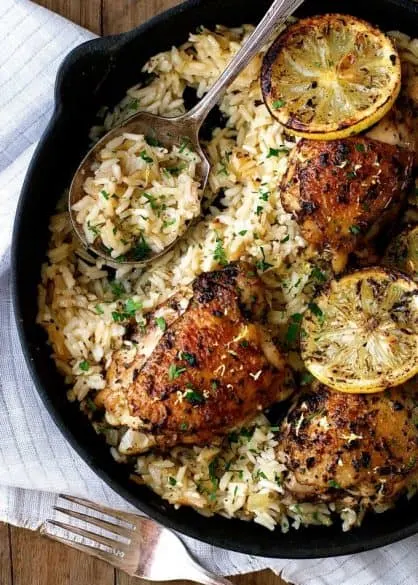 Cacciatore means hunter in Italian, and alla cacciatora translates to a 'hunter-style' meal with chicken, onions, tomatoes, herbs, vegetables, and vinegar or wine. How tasty can that be?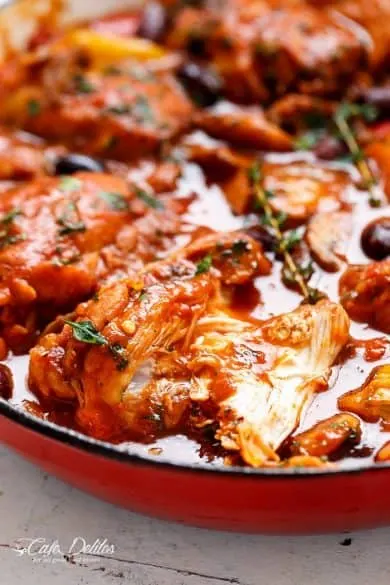 Serve your family a healthy and tasty chicken meal with this gluten-free chicken and dumplings recipe!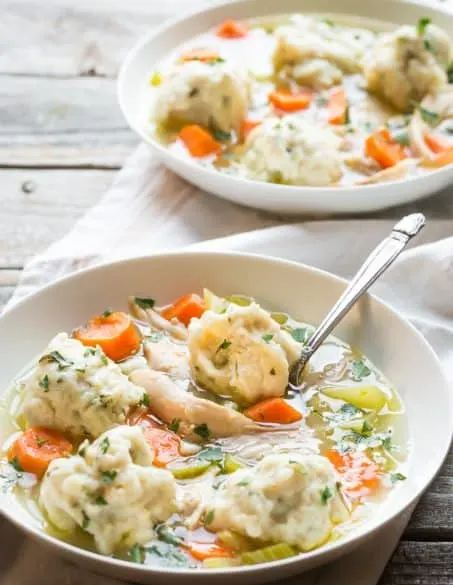 This crockpot chicken gnocchi soup is one of the reasons you should love winter!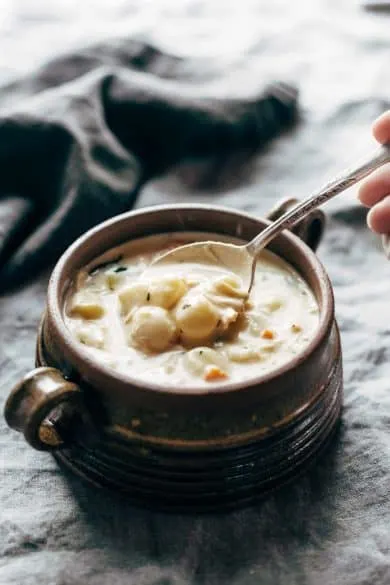 Quartering chicken pieces makes it easier for the chicken meat to cook quicker. And the chimichurri sauce sizzling on the skin will make this chicken recipe a family favorite!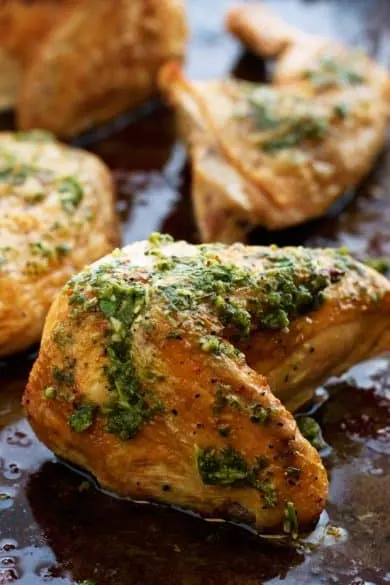 If you're looking for something delicious but healthy, this chicken with mushrooms and mustard recipe is a must-try!