During the chilly fall and winter months, nothing sounds as appealing as a warm bowl of soup. Soup makes a great, kid-friendly lunch or dinner. You can make these meals even more appealing when you find a clever and whimsical way to serve soup. Get your kids in on the fun by having them help you with your clever soup dish. Or bring a fun surprise to the table they won't expect.
Here are 13 clever ways to serve soup to your kids this winter.
This post may contain affiliate links. As an Amazon Associate I earn from qualifying purchases. For more information, see our disclosure.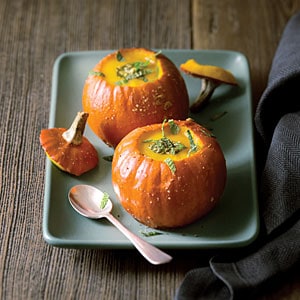 Using a pumpkin as a soup bowl makes for a festive seasonal lunch or dinner. You can fill the bowls with this recipe for Pumpkin Soup with Mint Pesto or another of your favorite pumpkin soup recipes. Older children may happily join in the fun of prepping pumpkins into usable bowls. And little ones can at least help with cleaning out pumpkin seeds. Getting everyone involved is part of the fun with this dish!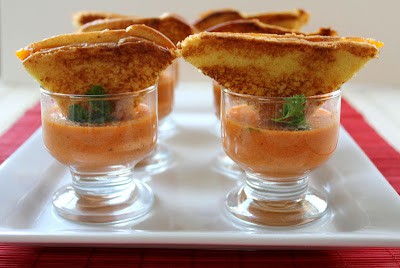 Nothing goes better with tomato soup than a perfectly grilled cheese sandwich. You can use fancy cordial glasses like those pictured, or ice cream dishes for a pretty soup serving method. Any glass with a narrow enough top to hold the sandwich out of the soup will do. Make your kids feel fancy with this beautiful presentation. And to really appeal to your child's taste, so ahead and cut the crusts off before serving.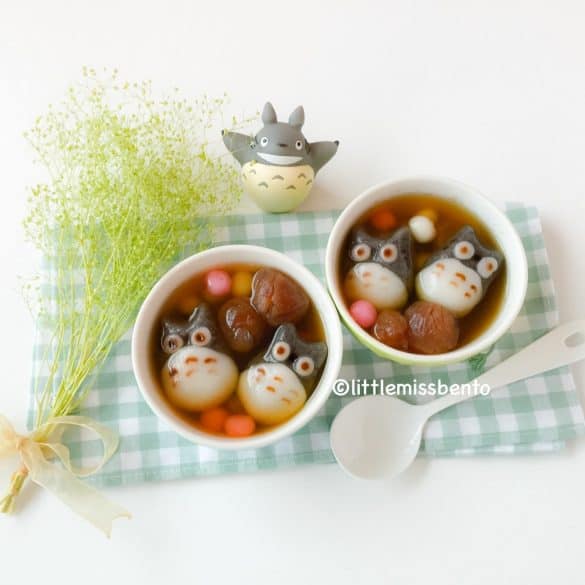 This dumpling recipe for Totoro Tang Yuan will delight your kids. The owl shaped dumplings are so cute your kids may hesitate to bite into these little guys. But once they start eating, they will enjoy the unique flavor. Shaping the owl dumplings is also a great way to include your kids in the food preparation. Tang Yuan can be served with sweet or savory soup.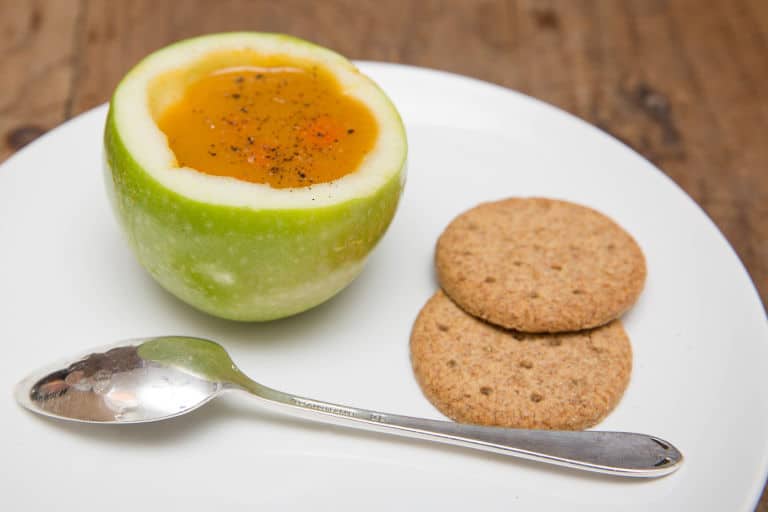 If you cut the top off a chilled apple and scoop out the middle with a melon scoop it makes a perfect little soup bowl. This little bowl is the perfect serving size for younger kids. And they will love the clever presentation. The cool apple will also help cool off hot soup for easier digging into their meal.
For an eye-catching bowl of soup serve, try serving two soups in one. This can provide a new flavor experience for your family. And your kids will enjoy stirring and mixing the two distinct colors or textures of soup.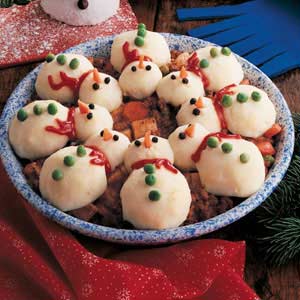 This stew is meant to be served family-style. You can create a ring of adorable mashed potato snowmen on top of a serving bowl of thick stew. Of course, you will want to try and scoop at least one snowman into each kid's bowl.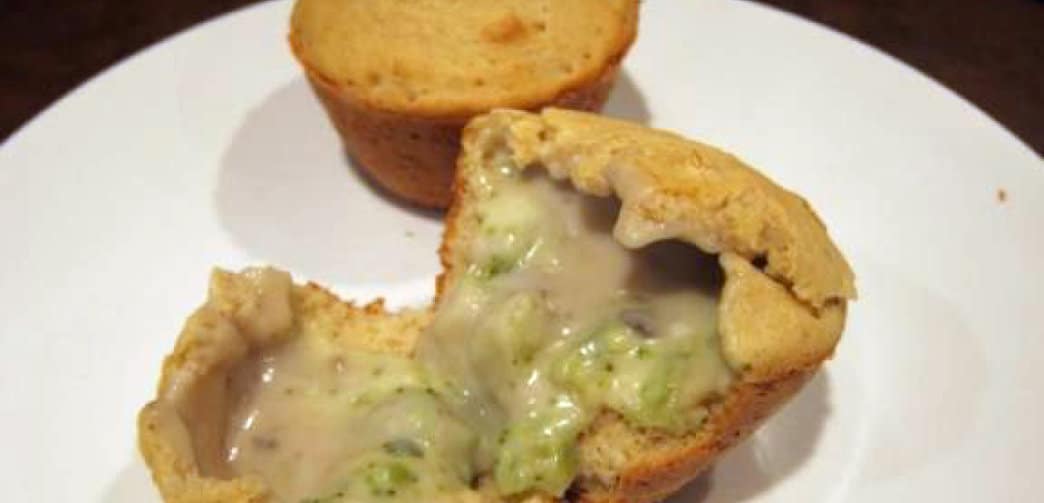 These clever little muffins can be served to your kids as a fun and soupy surprise. Let them pop their muffins open and see the warm deliciousness that pours out. Although without a warning, it may pour out over their fingers.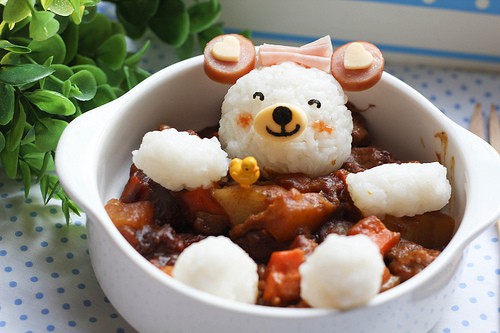 I'm not sure food comes any cuter than this rice ball bear bathing in your soup. There are a variety of animals or creatures you can shape out of rice and have swimming in your child's broth or soup. This bear just happens to be one of the cutest. Let your creativity run wild once you get the hang of creating rice ball creatures. You and your child can make a new animal with every bowl of soup this winter.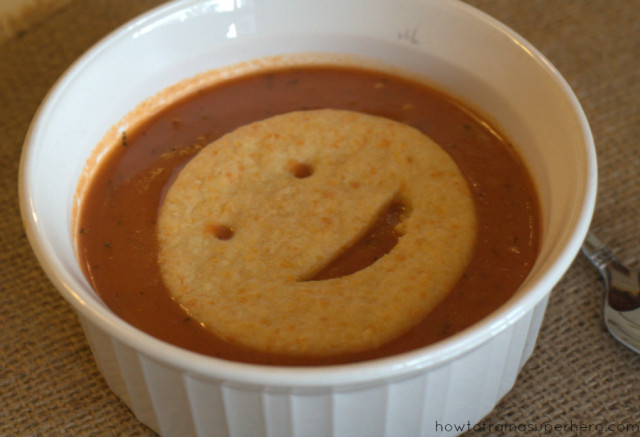 Serve your kids soup with a smile! And not just the one on your own face. Make your own smiley face cracker and add it to any of your family's favorite soups. These hard to resist smiling faces will have your kids smiling too.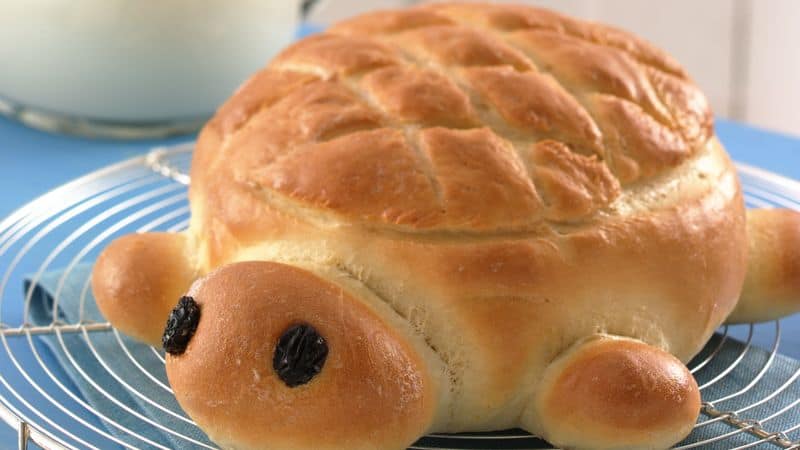 Soup and bread is a delicious combination perfectly captured in the soup bread bowl. For a fun twist on this classic combination, try a turtle bread bowl! The bread bowl recipe is simple and kid-friendly to make. Have your kids join you in making this fun little bowl. Then fill it with their favorite soup or stew.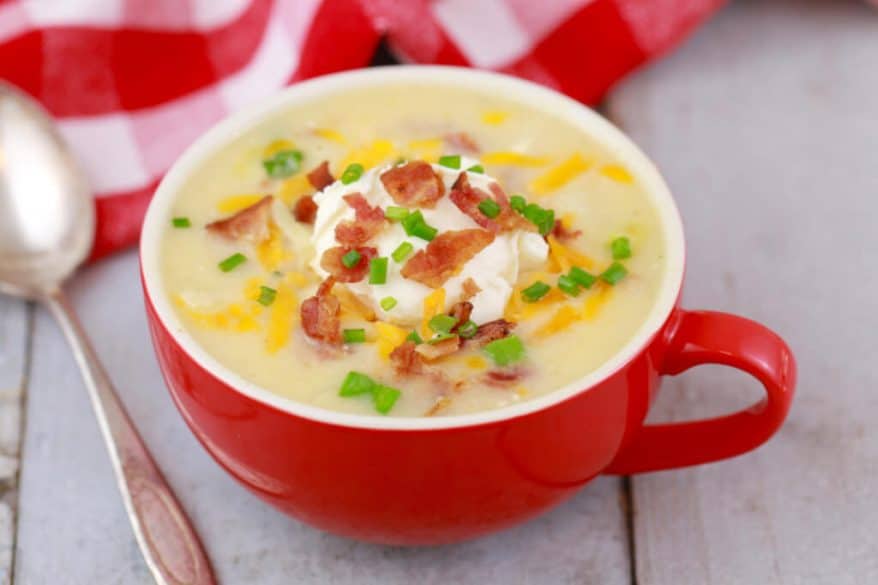 Serving soup in a mug is a fun way to change things up. Your kids can even drink it if they enjoy eating without silverware. If you use recipes specifically designed for microwaving soup in a mug you can individualize each cup of soup based on your children's tastes.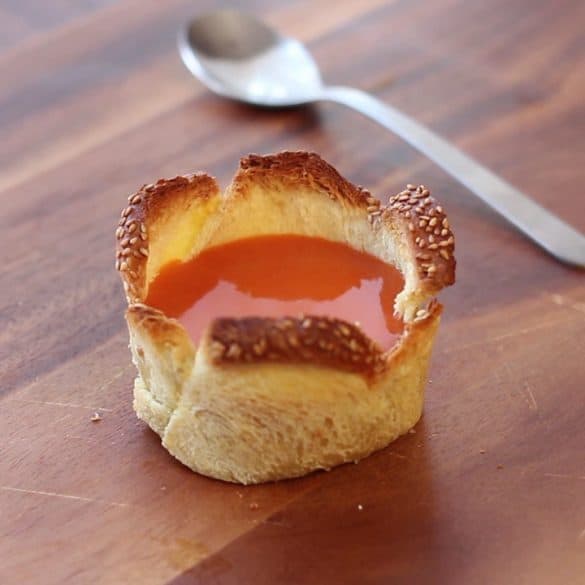 Rather than dip your grilled cheese sandwich in soup, use the sandwich as a serving bowl. This simple way to serve soup has the benefit of being both cute and quick to make. Plus when your bowls are edible there are fewer dishes to do after the meal.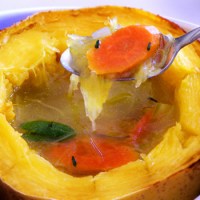 Pumpkins aren't the only squash you can use to serve soup. Spaghetti squash soup is a delicious alternative to pumpkin soup. In a similar style to the pumpkin soup, you can use these stringy, tasty squash as your kid's soup bowl.
Final Words
The cooling weather makes a warm, hearty soup the perfect meal for a fall or winter day. I hope these clever ideas for serving soup help bring some fun to your kid's lunches and dinners.