For some people, Valentine's Day is a holiday to celebrate romance between adults. But once you become a parent, for many of us, the kids kind of take over. Instead of hearts, flowers, and hot dates, you have hearts, candy and homemade Valentine's for your kids' classmates.
And that's ok. Celebrating Valentine's Day with kids is a lot of fun! And homemade Valentines can make it even more fun. Rather than picking out some generic cards at the store for your kids to share with friends and family, help them make their own homemade Valentines! Here are some great ideas to get you started!
This post may contain affiliate links. As an Amazon Associate I earn from qualifying purchases. For more information, see our disclosure.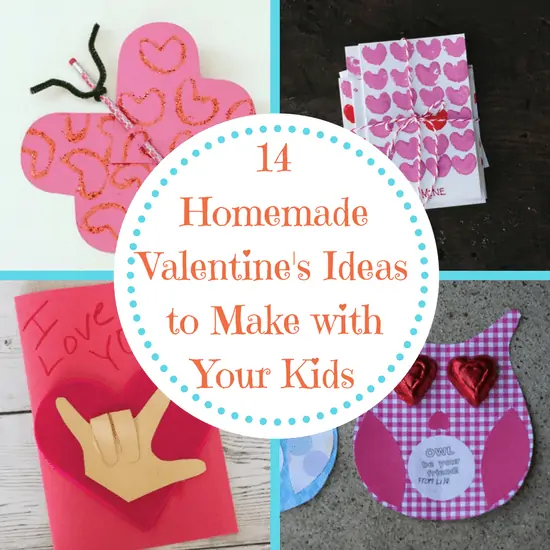 DIY Valentine's to Make with Your Kids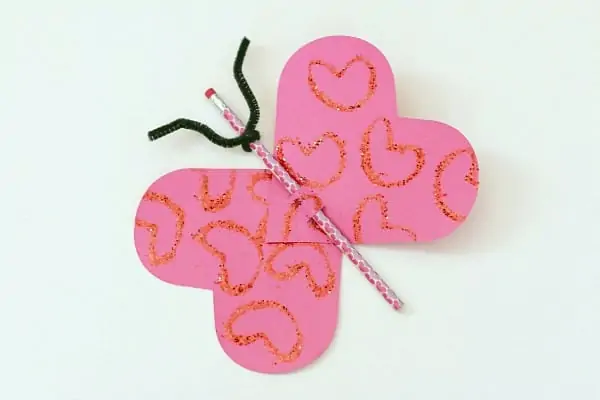 This simple homemade Valentine is one almost anyone can create. After cutting out some construction paper hearts, set your kids up with some glitter and stamps as described or even just some crayons. They can decorate their hearts in any style they choose.
Then you can help them construct the butterfly Valentine card. Add some pipe cleaner antennae and they will have lovely homemade Valentines to give out.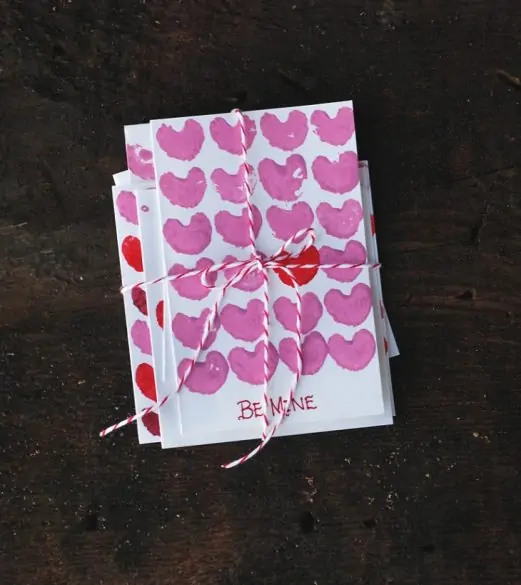 It's not often you get to make use of vegetables in a craft project with your kids but this celery print valentine is the perfect time to start. Even your littlest kids should be able to stamp celery hearts on to a card to make their own beautiful homemade Valentines for friends and family.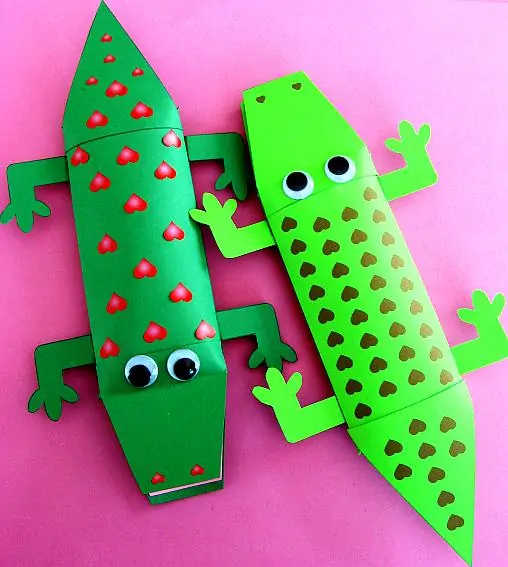 This homemade Valentine project comes with a handy printable to get you started. An older child can assemble and decorate this alligator with a little assistance printing. Younger kids will likely need help from mom or dad to make their alligator Valentine. But it will be well worth the effort.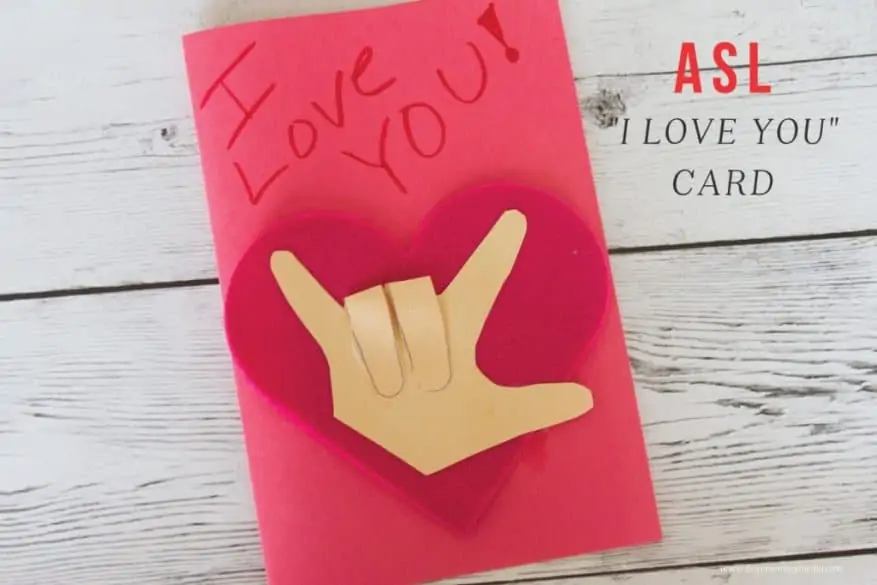 When it comes down to it Valentine's Day is all about telling others how much you care. And what better way than to sign 'I love you"? This ASL I love you card is adorable and easy to make. It also creates a card loved ones will cherish.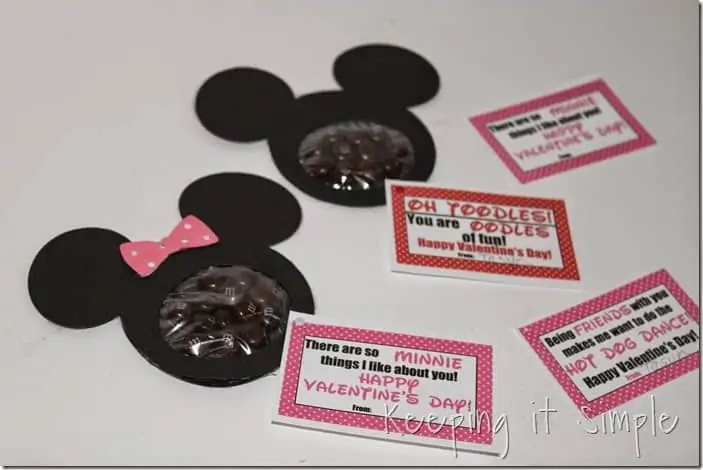 If your kids are fans of Mickey Mouse Clubhouse they will love these adorable Mickey & Minnie Valentines! The cutting out will definitely require some parental assistance but your kids will enjoy watching the process and passing out these adorable homemade cards with candy.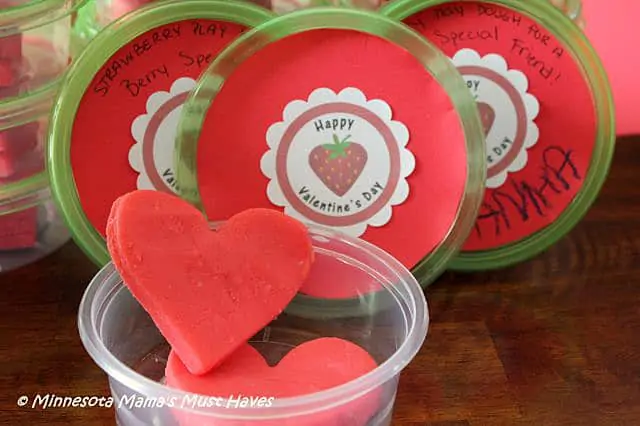 If you're looking for something different than the usual candy and cards for your kids to pass out to their friends, you will love these homemade play dough Valentines. They are simple and cute. You can have your kiddos help with making the play dough, using cookie cutters for the heart, and signing their name. So much fun!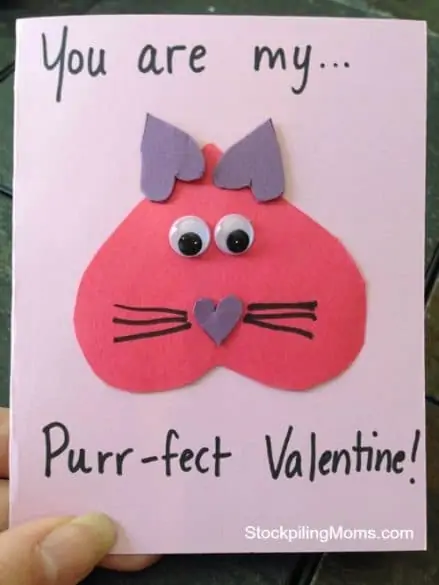 This adorable cat Valentine certainly shows the versatility of hearts when it comes to making animals. This is an adorable craft project and will be lots of fun to make with your child.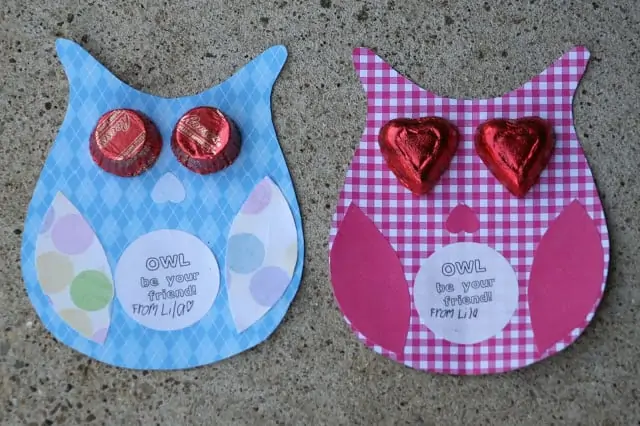 If owls are one of your child's favorite animals they will love this adorable homemade Valentine idea. And enjoy the wordplay of the "Owl be your friend" tagline. Once mom or dad cuts out the owl shapes, your child can take over assembly with glue and decorations. This post suggests candy for the eyes but you can also use paper or googly eyes.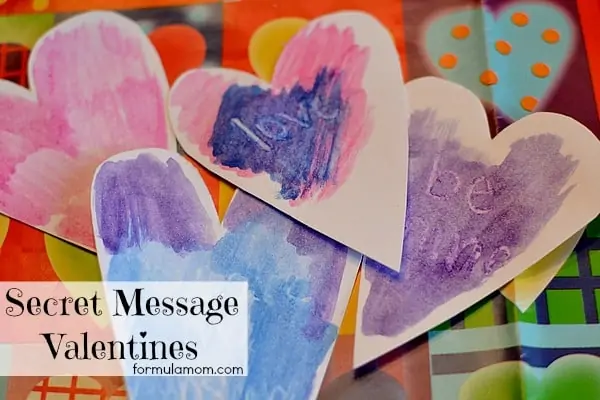 Secret message Valentines are perfect for a child that loves a secret or turning things into a game. They may not be best for classroom Valentines because they don't look very exciting if you don't know about the secret message. But they are perfect for giving to siblings or close friends who can then be taught how to crack the code on the secret message.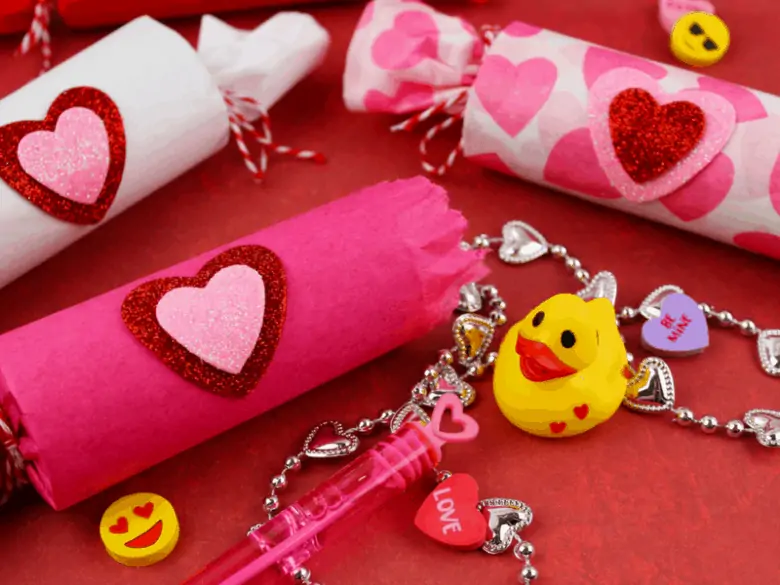 This is one of my favorite ideas for homemade Valentines. It's almost like making a mini pinata. Your kids will love decorating and filling these treat-filled tubes. You'll love the inexpensive and fun idea that the kids can mostly do themselves. These will definitely be a hit with your kids' friends.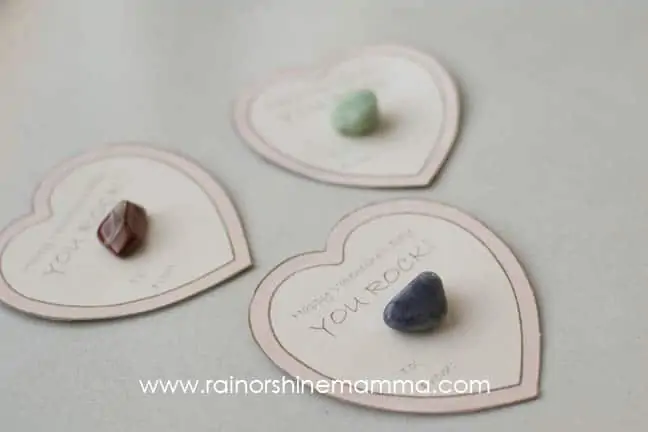 This idea is perfect for a candy-free homemade Valentine. My daughter is constantly filling her pockets with pretty rocks so I knew she would love this idea. You can purchase gems at a craft store or have your child find some treasures in your own patch of rocks at home. The post includes a printable to make these simple and fun homemade Valentines.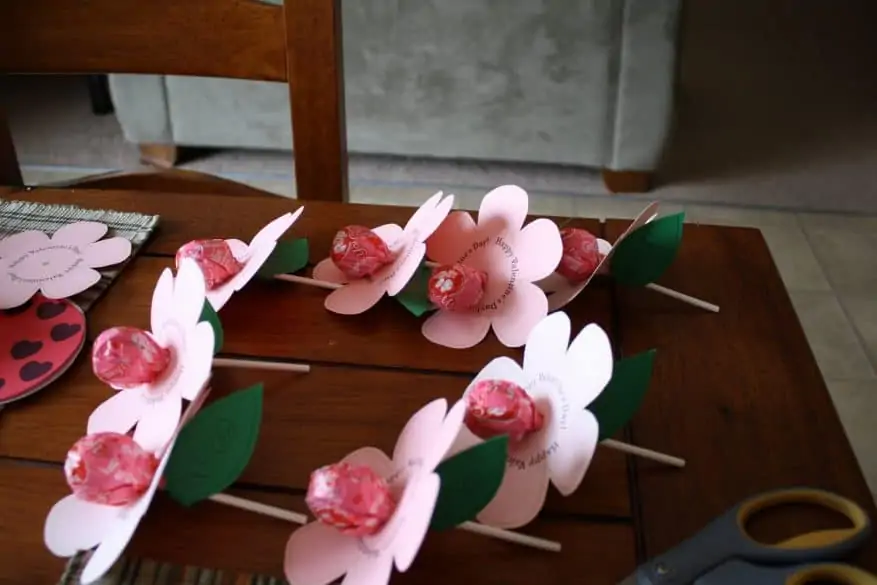 This sweet treat and flower Valentine is a lovely gift for your child to share with friends on Valentine's Day. These homemade Valentines are also easy to make and adorable.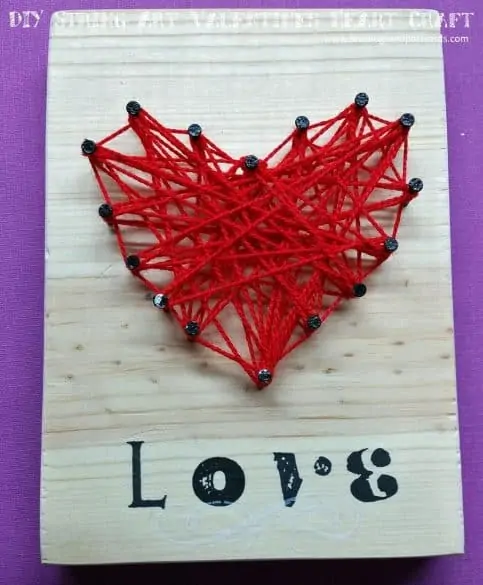 This homemade Valentine craft is much too elaborate for a classroom Valentine. But this would make a beautiful Valentine gift for your kids to give to Grandma or Grandpa or another special person in their life. It isn't complicated and the finished product is really cool. Your child will be proud to give this as a gift.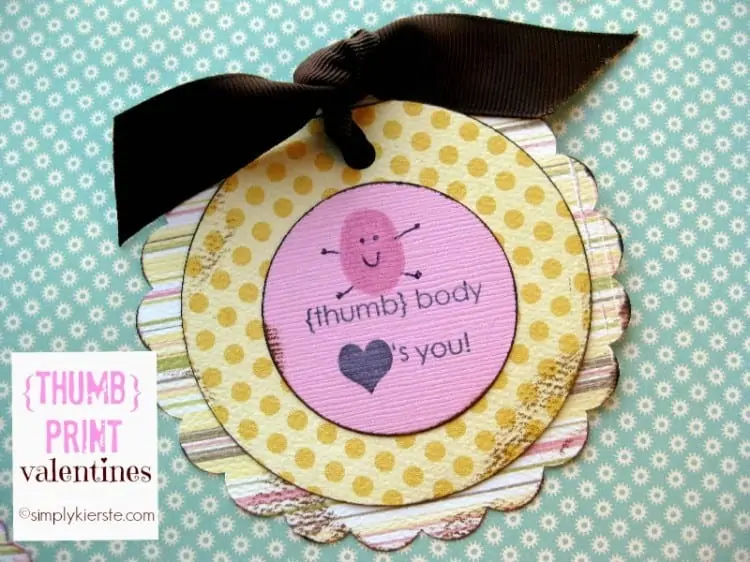 Thumbprint Valentines is one of the cutest ideas I've come across for homemade Valentines. The fun wordplay ideas are numerous and the finished craft can be made into something unique and beautiful. This is a great way for your child to make special homemade Valentines for friends and family or school classmates.