Who runs the world? Moms
As a mom, time management is very important along with running a business. Today, being a mom can be quite stressful without planning time efficiently. According to the Labor Blog, women make up 47 percent of U.S. workers in the workforce. Although, in 1960 only 11 percent of U.S.mothers were the sole earners of the household. Today, in 2018, 40 percent of mothers are the primary earners. Therefore, women are truly busy handling work and life at home. With so little time what can moms due to not be stressed about managing their time?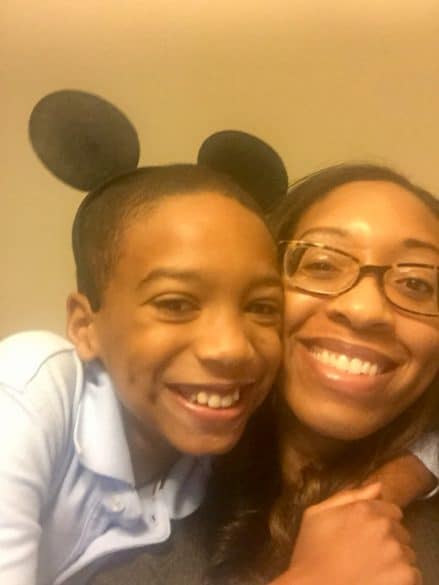 Why is Time management important?
This post may contain affiliate links. As an Amazon Associate I earn from qualifying purchases. For more information, see our disclosure.
Let's face it time is our enemy. First, all mothers are expected to do a hundred tasks at the same time. For example, that means getting the kids ready, cooking dinner, workout, work, watch TV, read, cleaning the house, and find time to sleep. Sounds exhausting right? Yes, it is! That's why we have to find better ways to manage our time. Time management guru, Laura Vanderkam, author of I know how she does it, explains different strategies for successful moms such as the "split shift".
Here are 8 time management tips for successful moms:
Establish a schedule

– You can find more time if you plan your weekly meals, chores, and doctor appointments on a calendar or planner. Having an organized schedule also helps your routines to run smoother and saves you more time in your day.

Eliminate time wasters

– Technology, TV, your smart Phone, and the internet are just a few common distractions. For me, it's the internet. Thankfully, there are ways such as implementing the Pomodoro technique for breaks.

Prioritize quality time

– Unfortunately, sometimes we focus on our schedules and forget our quality time. As long as you schedule time you will establish a great work-life balance.

Work a "split shift

" – Since many moms are limited of time this shift allows mom to work when kids get out of school and continue to work in evening hours after family time.

Work on weekends

– First, this is a great option for entrepreneurial moms who have more time on weekends. In addition to having more time have your spouse or a friend watch your kids so you can accomplish more work.

Meditate

– Having positive motivation is helpful to you finishing your work tasks. The key is finding inspiration to stay creative.

Use a planner

– Consequently, planners are great for organization and keeping track of appointments. Let the planner help you to stay focused and lessen frustration.

Set realistic goals

– Lastly, the biggest time management mistake is procrastination. Use your planner to set realistic goals. In conclusion, prioritize your plan of attack to accomplish your goals and you will be pleased with your schedule.

SOURCES
https://www.blogclarity.com/8-time-management-tips-for-work-at-home-moms/
https://www.workingmother.com/11-quick-time-management-tips-for-crunched-working-moms
https://www.thespruce.com/manage-time-wisely-working-mother-3544951
https://blog.dol.gov/2017/03/01/12-stats-about-working-women
https://www.todaysthebestday.com/habits-of-a-successful-mom
/