The struggle is real when it comes to organizing any of your kids toys. But the biggest challenge is finding a place to organize tiny toys. You know the ones. The mini figurines that you find in every nook and cranny of your home. They're under the refrigerator, in your shoe, for some inexplicit reason – in your toothbrush cup.
It's the Shopkins, the tiny princesses, the miniature dinosaurs. It feels as if they've taken over your household. But don't even think about throwing one in the trash, because your kid somehow knows precisely how many of these miniscule creatures she owns – and losing one is like losing one of her limbs.
This post may contain affiliate links. As an Amazon Associate I earn from qualifying purchases. For more information, see our disclosure.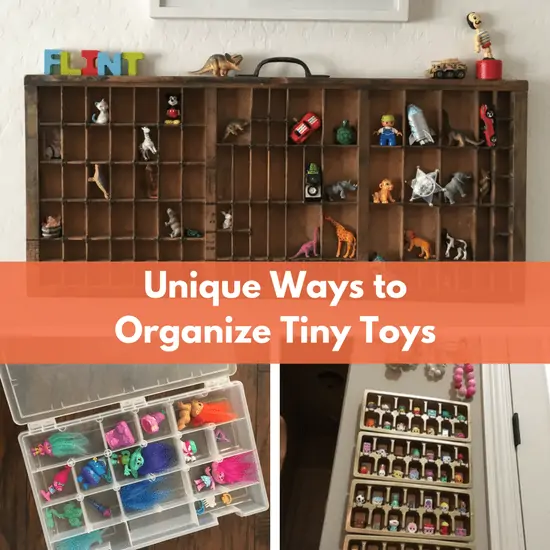 It's time to get these small toys organized. You'll save your sanity, and with a proper place to put them, your child can hoard all the tiny treasures she wants. Here are five unique ways to organize the small stuff.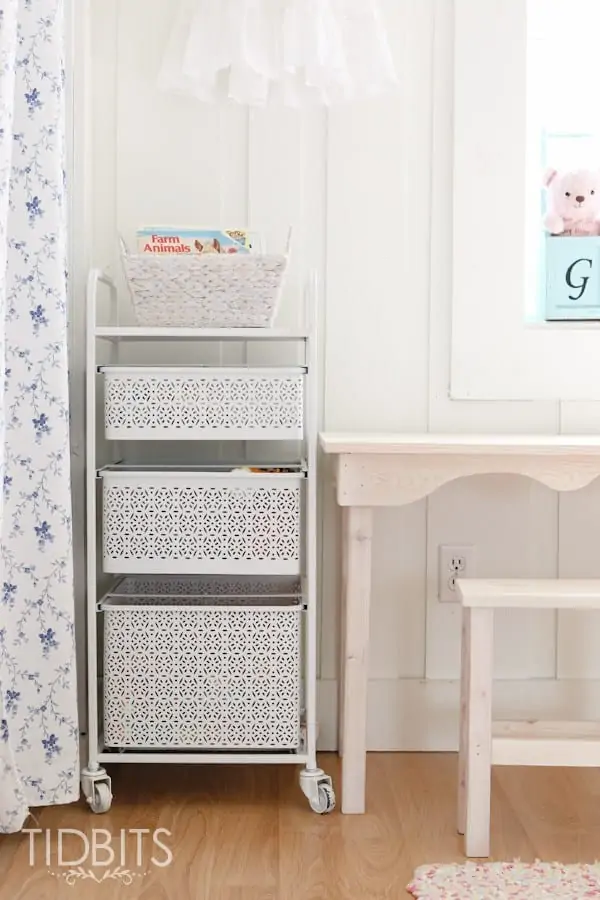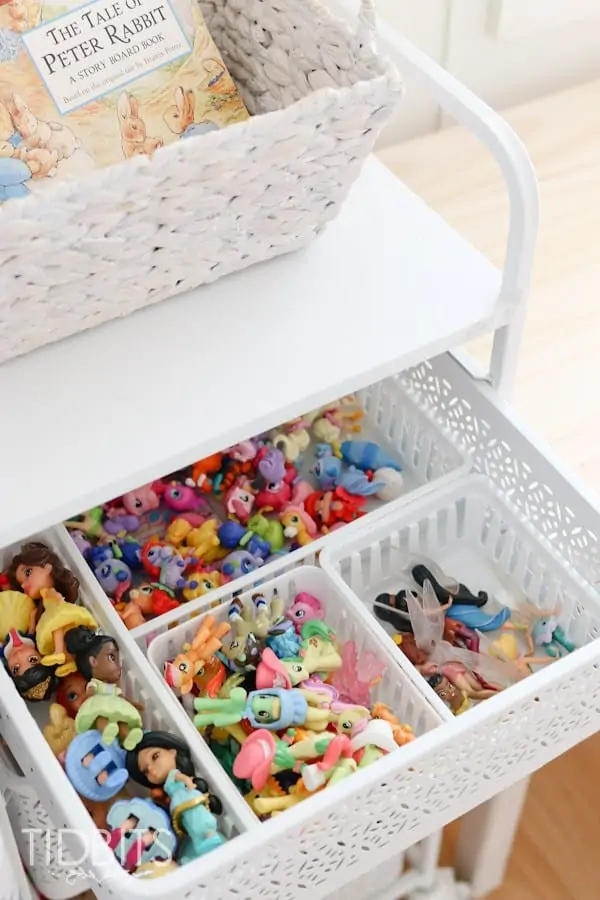 1. A rolling cart with baskets
The versatile rolling cart strikes again. Fit a few shallow, dollar store baskets in the compartments of the cart and you've got perfect storage for small figurines. Kids will easily be able to see what goes where and will be able to put everything back when they're done playing. Now will they? That's a different story. Source: Tidbits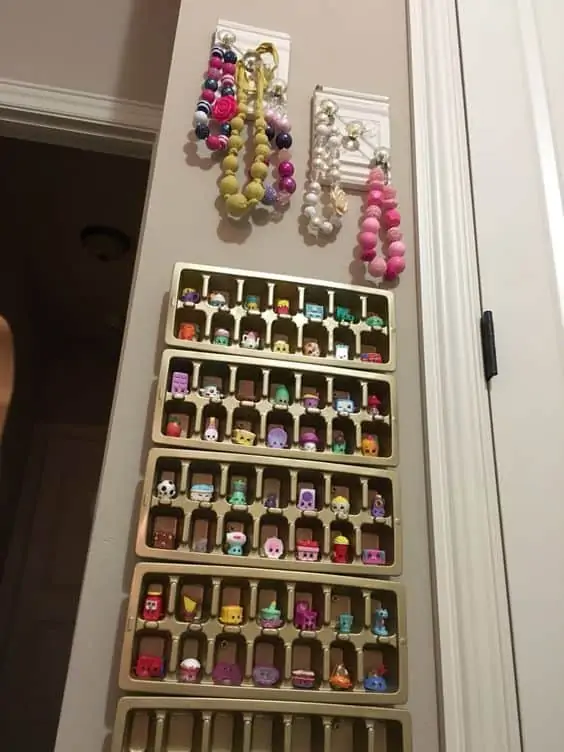 2. Ice cube containers
Mount plastic ice cube containers to the wall for super affordable Shopkins storage. The little characters fit perfectly in each cube. Plus you can customize the trays by spray painting them to match your decor. Source: Pinterest
3. Bead organizers
These perfectly compartmentalized containers are actually made to organize beads and can be found at craft stores. But how perfect are they for Tsum Tsums? Your kids will love putting their Tsum Tsums in each compartment and stacking the boxes. Organization can be fun for kids too! Source: Eighteen25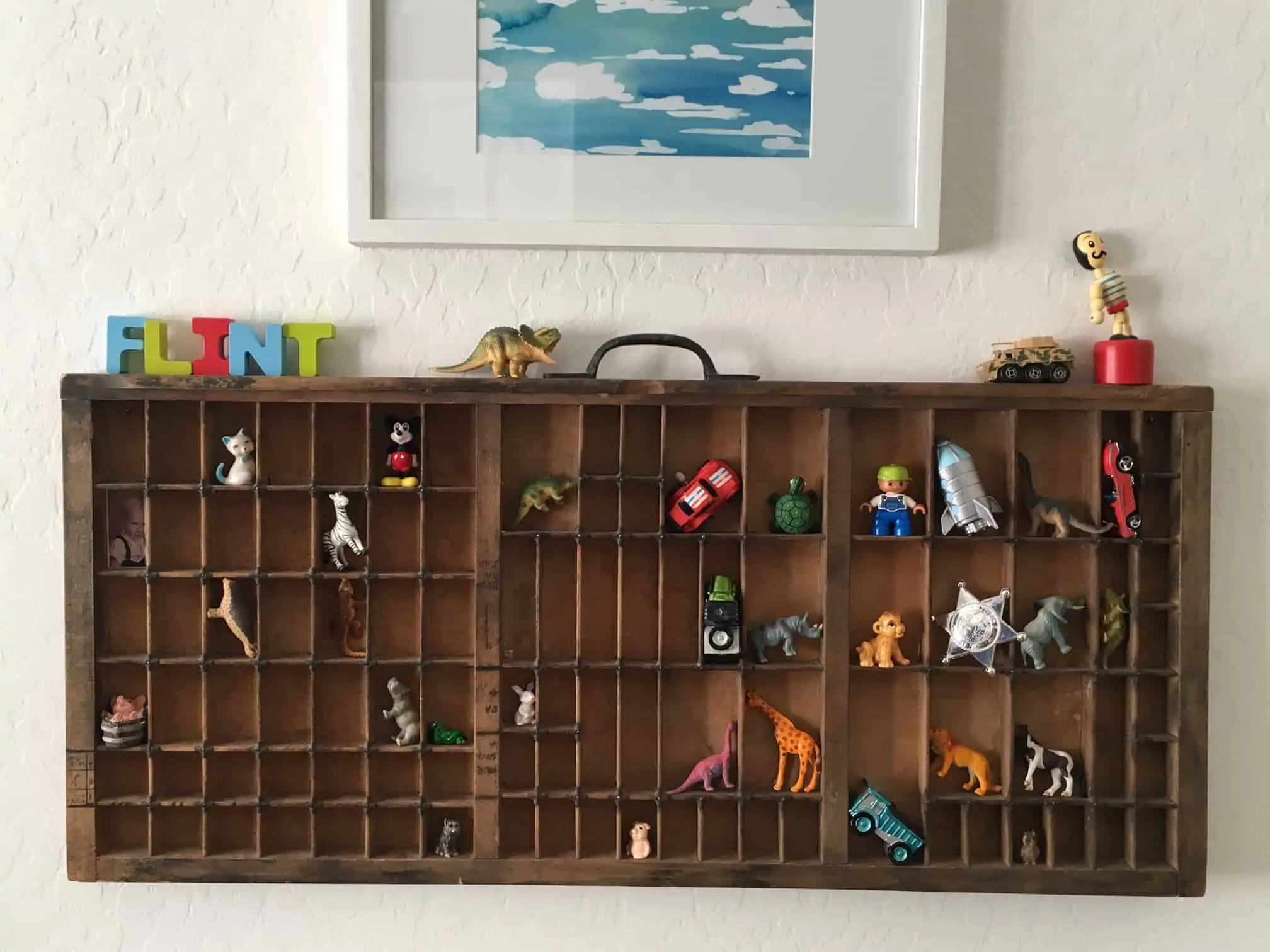 4. Letterpress drawer
A vintage letterpress drawer is a beautiful piece to hang on your wall, and as an added bonus the little typeset boxes are great for storing tiny toys. Hang it low for kids to reach their miniature toys that they play with daily, or hang it out of reach to display small collectibles.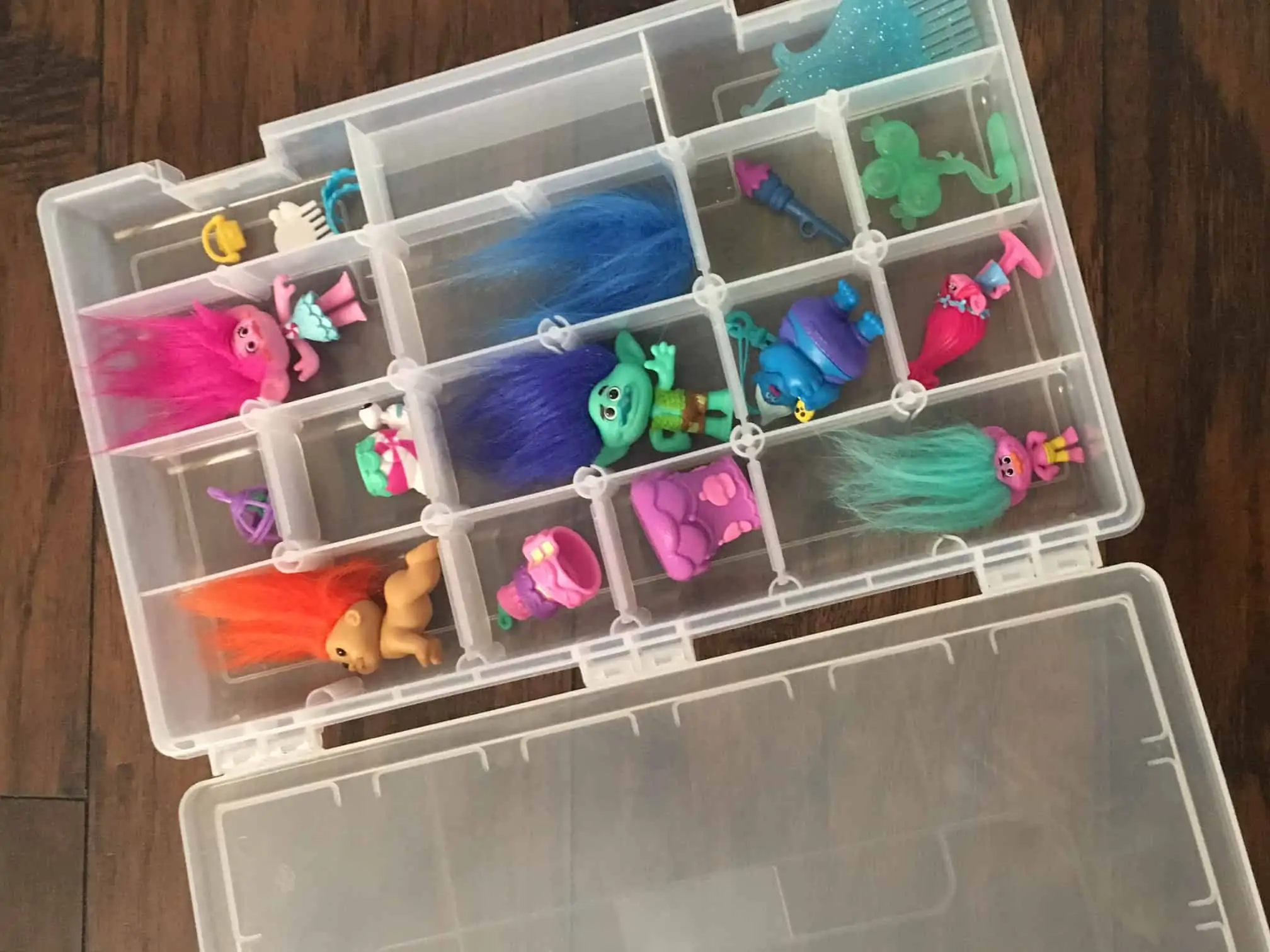 5. Tool organizer
These plastic small parts organizers are usually used to sort screws, nuts, and bolts. But who would have thought they're great for troll dolls as well? The plastic divider pieces can be removed for larger dolls, creating a custom container to perfectly fit each piece.
Here are some more ideas to keep toys organized in a small space.