One shopping trip to IKEA or Target and it's clear – the storage options are endless. Colorful bins, baskets, and boxes line the aisles, just waiting to come home with you and make all your organization dreams come true. Different storage vessels serve different needs. But may we suggest a tried and true option, that is both functional and stylish? We're talking about the classic wire basket. Metal wire baskets have seen a resurgence in popularity recently, thanks to the modern farmhouse and industrial decor trends.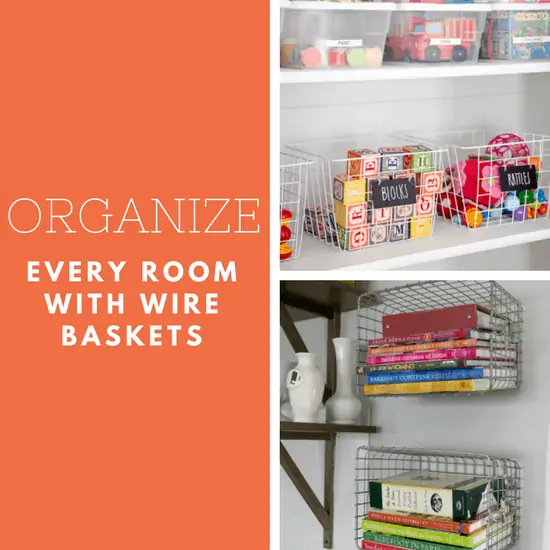 This post may contain affiliate links. As an Amazon Associate I earn from qualifying purchases. For more information, see our disclosure.
Don't get us wrong, the clear plastic bin definitely serves its purpose – but sometimes you need something that can be displayed easily and blend seamlessly into the rest of your decor. The versatile wire basket does just that, and it looks great in any room. Here are some of our favorite ways to organize with a wire basket or two.
1. Extra blankets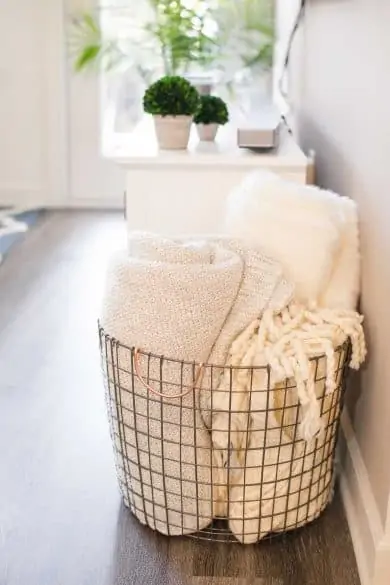 Source: Poor Little It Girl
Throw a big wire basket like this one in the corner of your living room or bedroom to store extra throw blankets. The contrast of the soft fluffy blankets encased by the hard wire basket is a chic look that still serves its function.
2. Linen Closet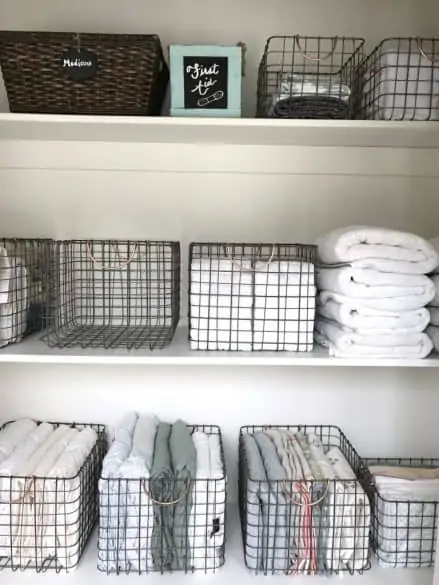 Source: Simply Organized
Just because your linen closet is most likely behind a closed door, doesn't mean it can't be beautiful. Small wire baskets keep sheets, washcloths, and pillowcases corralled. Plus the open wire design lets you easily find exactly what you're looking for.
3. Bathroom vanity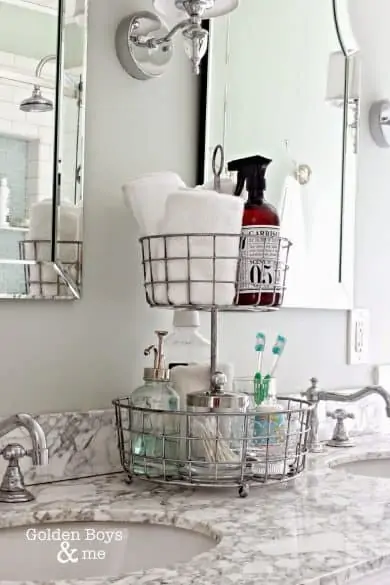 Source: Golden Boys & Me
This wire two-tiered wire basket is a perfect solution for a small vanity. The baskets make the everyday items look special, and more importantly keep them nice and tidy.
4. Laundry baskets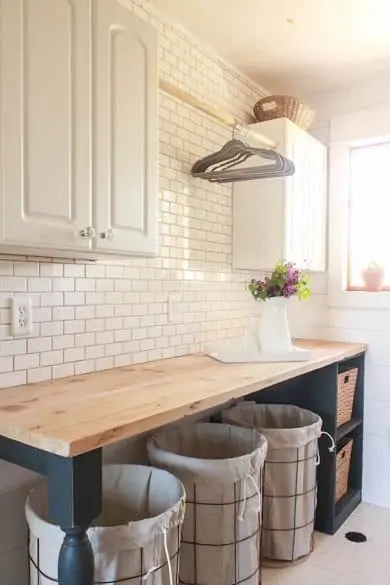 Source: Twelve on Main
Ditch those tired white plastic bins and take your laundry game up a notch with metal wire baskets. Function meets style and will make laundry day much more bearable. And believe it or not, these particular baskets are a DIY project!
5. Cook books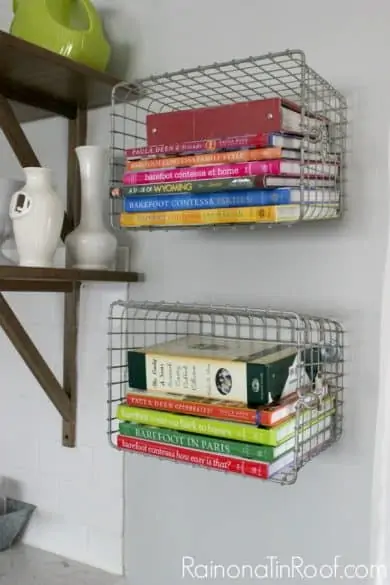 Source: Rain on a Tin Roof
Hang a couple wire baskets on the wall and you've got a game changer. Part storage basket, part shelf this is a great way to organize items and save precious counter space. These cookbooks are easily accessible and look great. This technique would also work for children's books in the toy room!
6. Toys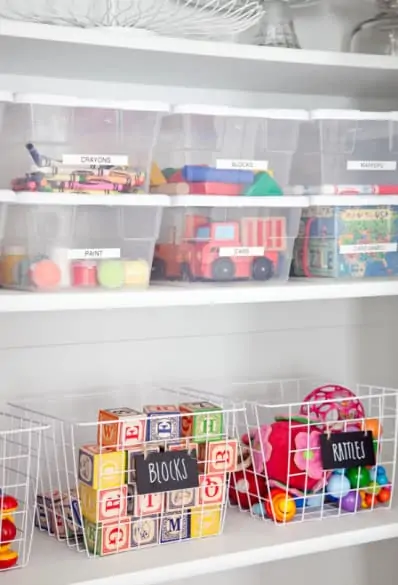 Source: Boxwood Clippings
Ah the never ending battle of toy organization. We won't guarantee a wire basket will actually make your kids clean up their toys, but at least when you eventually just do it yourself – the toys will look great!