Why homemade gifts are perfect
It's never too early to think about great holiday gift ideas or a unique birthday gift. Homemade soap is a favorite among homemade spa gifts. Certainly, a friend will appreciate it over receiving a regular store gift card. No matter what it is a thoughtful custom gift. In addition to making your own soap, Etsy is a great online resource. There are soaps that can be ordered custom made. Etsy has many sellers who offer customized soap packages for clients. Creating homemade soap is a nice personal touch to show your appreciation. Many soaps can be modified to many styles along with different shapes. However, you must pay close attention to avoid injury. Certainly, most of the ingredients of creating homemade soap are simple to find.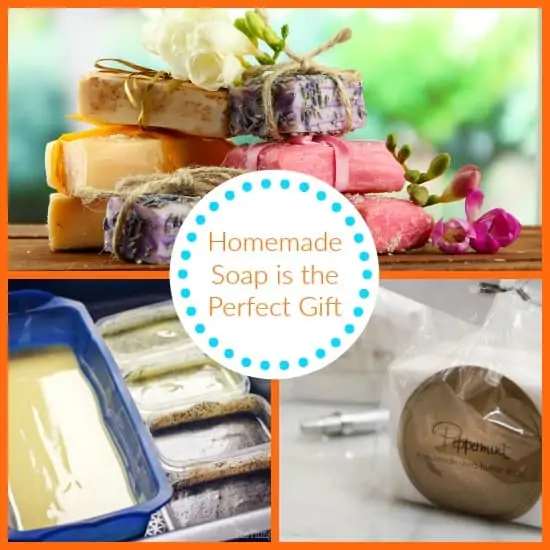 This post may contain affiliate links. As an Amazon Associate I earn from qualifying purchases. For more information, see our disclosure.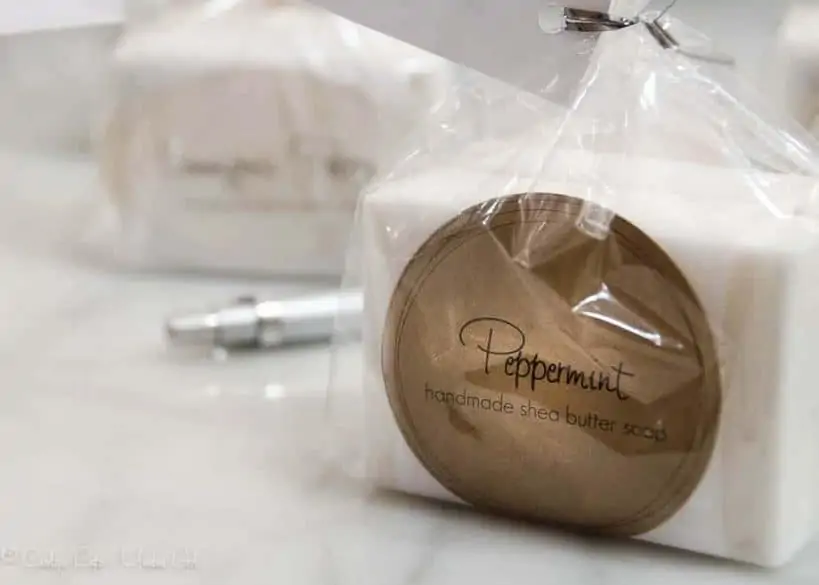 Basic three oil soap recipe
Sandy Maine, author of "The Soap Book", has an easy but basic recipe to create homemade soap. Here are a few ingredients you will need below:
Crisco 48%
Coconut oil 25%
Olive oil 25%
This is a great beginner soap with ingredients you can find at the grocery store. For more information on how to make it click on the Basic 3-Oil Soap Recipe.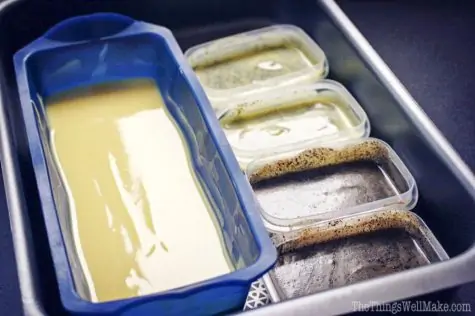 EQUIPMENT NEEDED
Rubber gloves

Safety goggles

Spoon

Large Pot

Soap Mold

Stick blender

Thermometer

2 heat resistant containers
BE CAREFUL WITH LYE
One of the most challenging steps is mixing the lye with the other ingredients. Lye is a strong and caustic base for soap. You must be very careful handling it. Use rubber gloves when mixing lye. If lye should touch your skin rinse with cold water immediately.
SAFE SOAP TUTORIAL FOR KIDS
With the dangers of lye, it may be not wise to use it around children. All soap must have lye as a base, but this tutorial is safe and easy to recreate with the kids. You can also call this the "soap rebatch".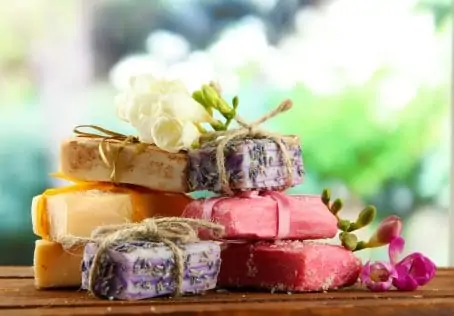 With the holidays coming up it is a great time to start thinking about gift giving. Making homemade soap is a thoughtful and sincere gesture. You can choose your scents and decorate the bars with many accessories. Furthermore, with the correct safety equipment, this is a great project to do with your kids too. In conclusion, there is something special about making a custom homemade gift. Regardless of what process you choose to make your soap don't forget to add a nice touch to accessorize. Adding attractive labels along with a nice basket and beautiful tissue will add a special touch. As a result, your gift will always be special.