Wall art is a way to breathe life into a space, add color, and merge your unique personality with your decor – it's essential for every room in your home. But, art can be pricey. So although purchasing original artwork is a worthwhile investment, sometimes there's no room in the budget. This is when the DIY route comes in handy. The problem is do-it-yourself artwork often looks like, well…that you did it yourself.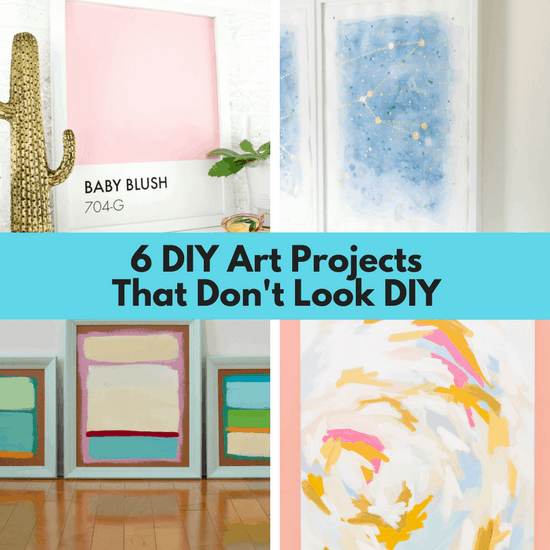 This post may contain affiliate links. As an Amazon Associate I earn from qualifying purchases. For more information, see our disclosure.
To avoid your wall decor looking like a crafty mishap – you just need the right DIY art projects. Here are a few foolproof DIY art pieces that no one will know you made yourself – even if you're far from a professional artist.
1. Scripted Canvas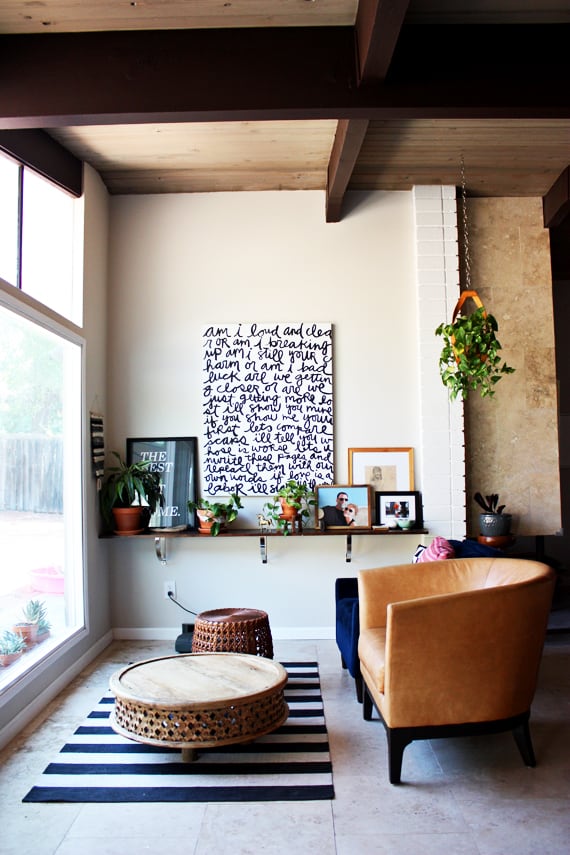 Is there a meaningful quote or song lyric that you love? Make it into art with this scripted canvas idea. All you need is a blank canvas (or an old art canvas that you can paint over) and black acrylic paint. Use a round brush to write out the words, and it's a good idea to practice on a piece of paper first. Source: Elise Blaha Cripe, enJOY It
2. Constellation Art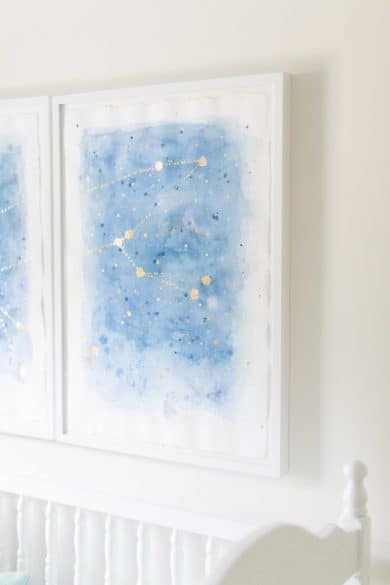 This constellation art looks like you need serious water painting skills, but it's actually pretty easy! The secret is using watercolor paper and applying the color in layers. Paint large swashes of blue on the center of each paper, then repeat with different shades, letting each layer dry in between applications. Use different techniques as you go like spots, splatters, and swashes. For the constellations – find an image online to get the arrangement right – then use an adhesive pen and gold leaf to create the constellations on top of the blue paint. Source and more details: Style Me Pretty Living
3. Rothko-Inspired Art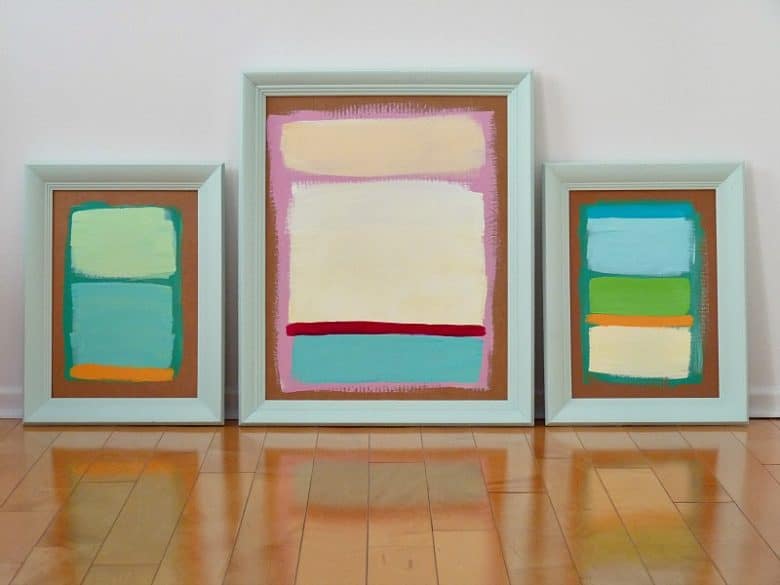 Although you'll never be Mark Rothko – you can impersonate his signature style with just a few supplies. These particular pieces were made with thrift store frames, cardboard (yes cardboard!) and some acrylic paint. Layer on the colorful rectangles and don't worry about them being too perfect. The goal is creating rectangles with rough edges, as well as using complementary but unexpected color combinations. Source: Dans le Lakehouse
4. Abstract Art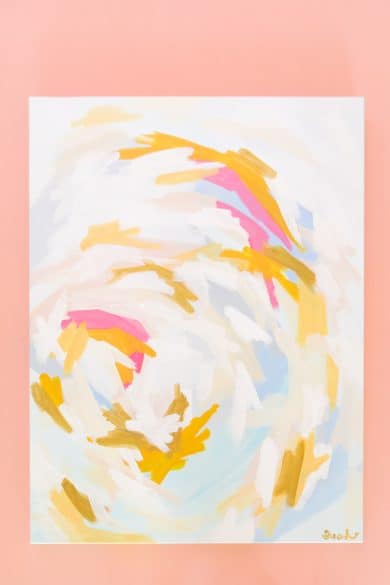 Abstract art is the perfect style to DIY – because there's really no wrong way to do it. Choose a color palette that you're drawn to. For beginners it's best to stick to either all warm colors or all cool colors. Then, it's all about the layering. Acrylic paints dry quickly making them easy to work with for a project like this. Source: Sarah Hearts
5. Paint Swatch Art
For something a little more playful, try this paint swatch art. It's made by cutting a solid color piece of cardstock paper to size, and then printing out the name of the paint color as well as its paint number – you can make it up, or use a real one. Attach the two sheets together and pop them in a frame! Source: A Beautiful Mess
6. Geometric Paper Patchwork Art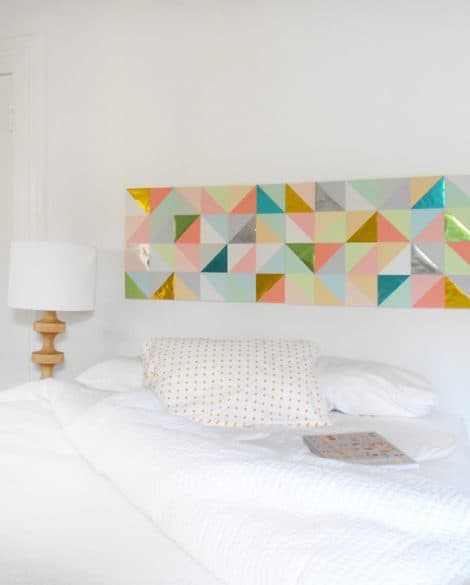 This beautiful geometric art is made by cutting out triangles of origami paper and attaching them in a patchwork pattern to foam board. Choose any color combination you want, and add metallic pieces to give it extra dimension and glam. Source: Lisa Tilse