When you work hard on a beautiful Thanksgiving dinner for your family and friends you want to present your meal in a festively decorated house. But if you're not particularly crafty or you find yourself running short on time, decorating for the holiday can seem a little overwhelming.
Luckily you don't need tons of artistic talent or endless amounts of time to make some beautiful Thanksgiving decorations. Check out these 6 simple DIY Thanksgiving decorations to get inspired for your family's Thanksgiving.
This post may contain affiliate links. As an Amazon Associate I earn from qualifying purchases. For more information, see our disclosure.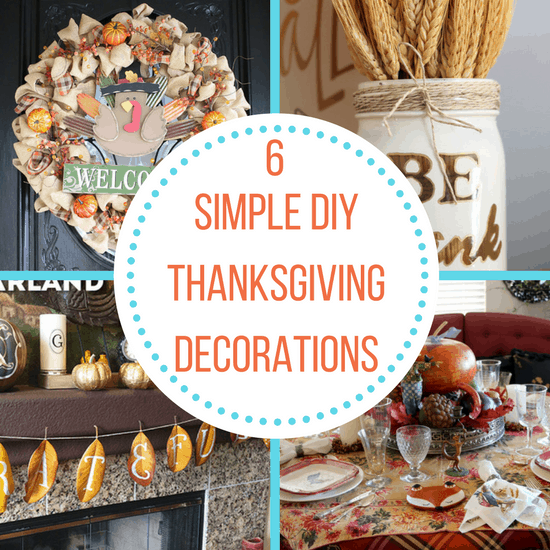 6 Simple DIY Thanksgiving Decorations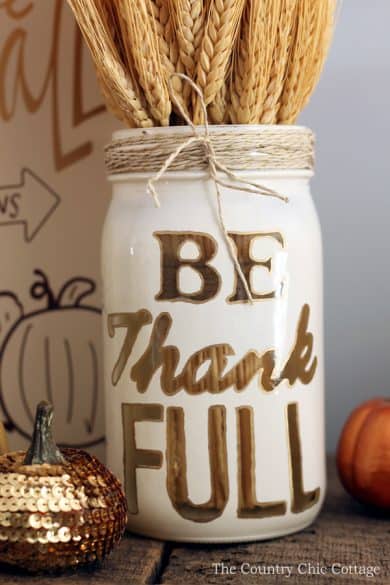 This mason jar craft is a gorgeous and simple idea for DIY Thanksgiving decorations. This elegant jar adds a classy touch to your home for the holidays. The supplies can be found at your local craft store. And with the stencils for lettering, you don't need to be particularly artistic to make this into something you're proud to display.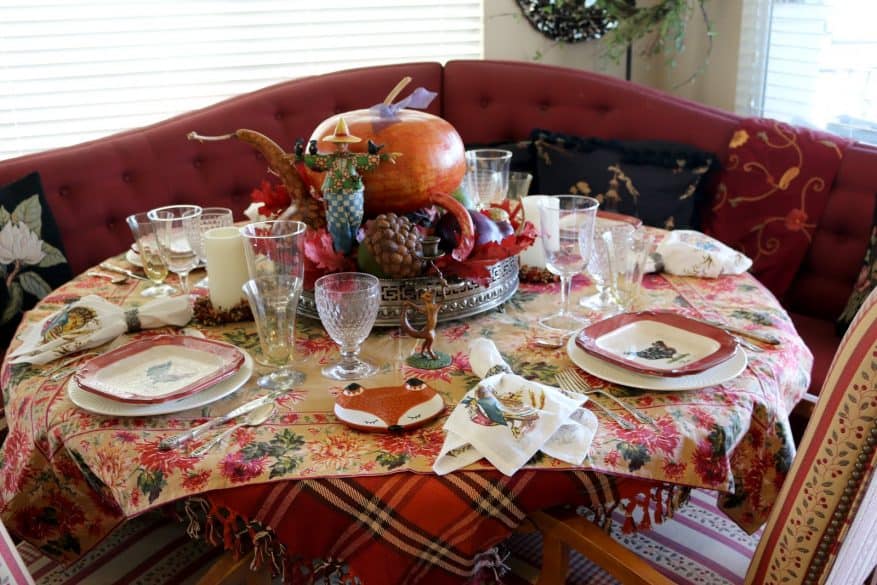 Although this post discusses decorating your entire Thanksgiving table, the centerpiece is what really ties the decorations together. If you have an eye for design, you could really make this simple DIY Thanksgiving decoration into something special. Even if you're not particularly artsy, this post provides some basic elements anyone could put together to make something lovely for the table.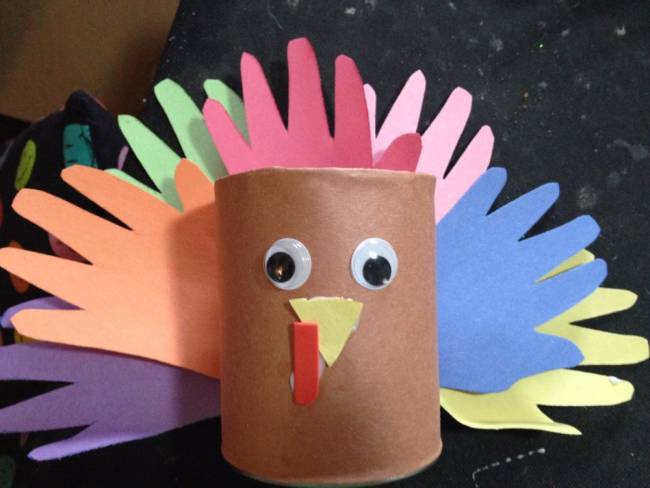 If you're kids really want to help out with simple DIY Thanksgiving decorations, this is the perfect craft for them. My family has often enjoyed a casual and very kid-friendly Thanksgiving. This craft is the perfect decoration for these kinds of fun family events. You can even have your kids and other young guests make these while the adults are finishing up preparations for the meal. Then they can enjoy decorating the table right before dinner is served.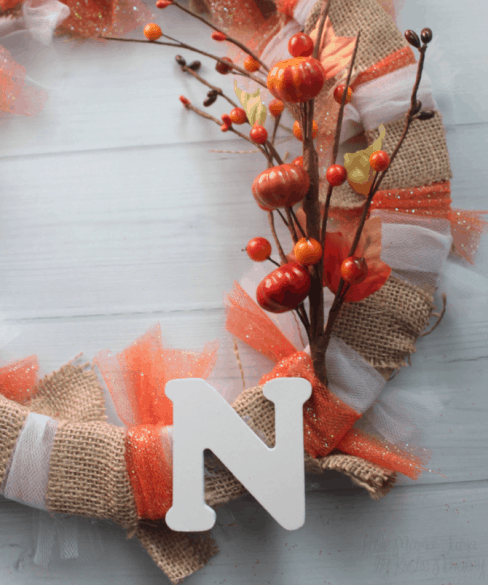 I love this Fall wreath for Thanksgiving because you can leave it up for the entire season if you choose. Or, if you are making DIY Thanksgiving decorations, personalize your wreath with the word "Thanks". This wreath is extremely easy to make. And it can be completed on short notice if you find yourself wanting to add a few festive touches without much time to get them done. Hanging this on a door, a wall or a mantle will add the perfect touch of Fall to your Thanksgiving gathering.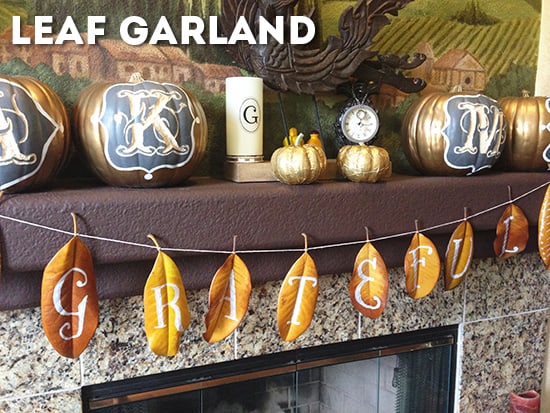 If you're doing your decorating at the last minute, you'll love this leaf garland which can be completed in as little as ten minutes! Gather up some pretty Fall leaves from your yard and make a pretty garland. All you need is some string to tie them together and someone with good letter making skills to add a "Happy Thanksgiving" or other holiday-themed message to your garland.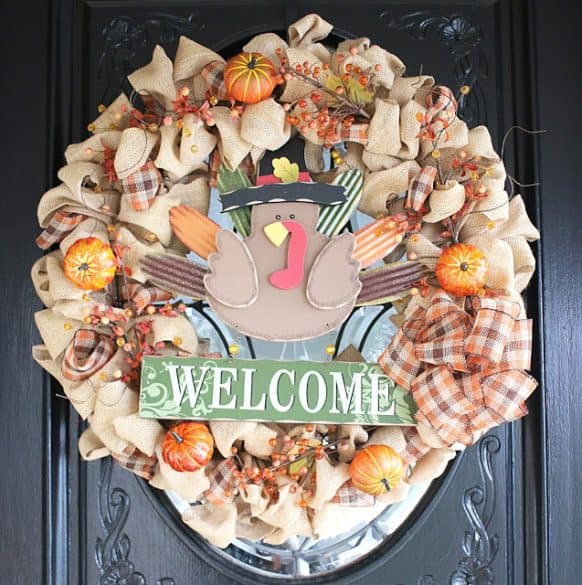 This DIY Thanksgiving decoration will take a little more advance planning than some of the others. You'll want to buy or create a plain burlap wreath you can decorate with Thanksgiving-themed doodads. Most craft stores have a variety of Fall and holiday-themed items you can pick up and add to your wreath. You can make something fun with little turkeys or pilgrim-themed items. Or something more stylish with sprigs of fake Fall leaves or swatches of fabric in Thanksgiving colors. This wreath ends up being quite beautiful. And is sure to impress your guests when you share that you made it yourself!