When the having babies chapter of your life comes to a close, it's time to clean out the baby gear. Often the crib is the first thing to go. But before you throw it in the donation pile, consider repurposing some of its components.
The crib spring frame is actually a very versatile piece that can be used in a number of ways. Here are 6 of our favorite ideas.
Repurposing a Crib, Use the Crib Spring Frame!
This post may contain affiliate links. As an Amazon Associate I earn from qualifying purchases. For more information, see our disclosure.
It's funny, when most people think about repurposing a crib, they usually jump to something to do with the wood it was constructed out of. The truth is there is way more to that crib than just wood, and there are so many creative things you can do by repurposing the crib spring frame.
Laundry Drying Rack
Give the crib spring a quick coat of spray paint, and suspend it from the ceiling. Now you've created a unique and function drying rack for your laundry room.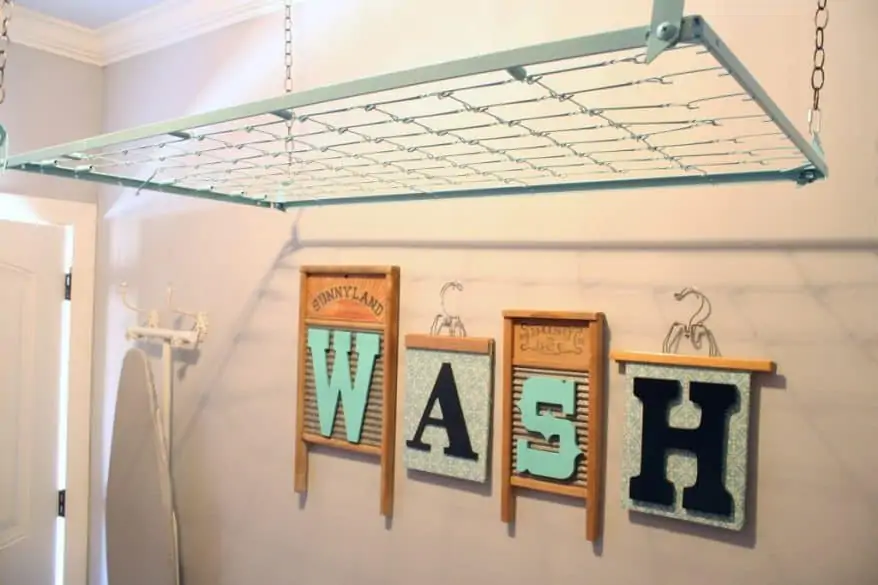 Source: A Diamond in the Stuff
Garden Storage and Display
The crib spring is great for outdoor use because of its durable metal construction. We love this idea of using it to hang garden tools and potted plants.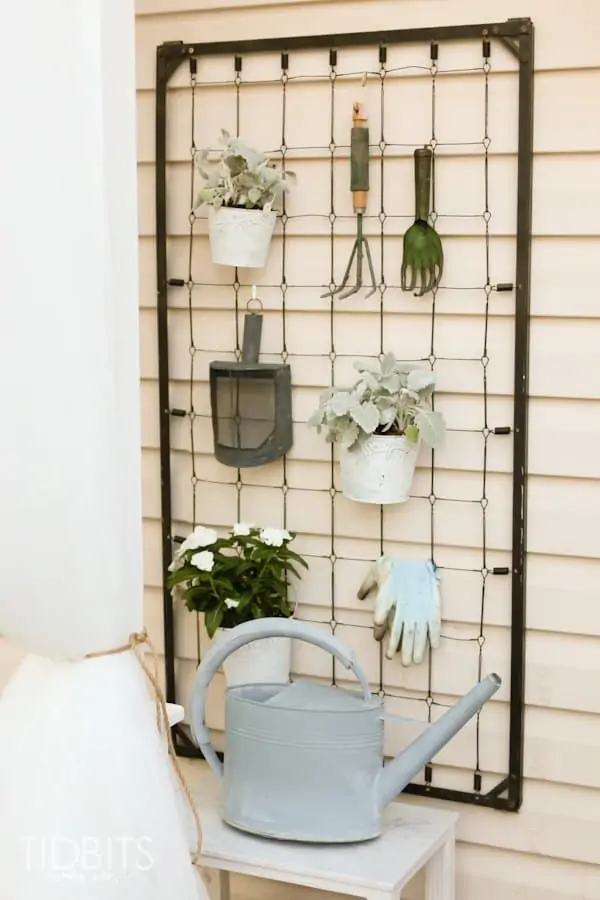 Source: Tidbits
Light Fixture
Combining a crib spring and a string of bulb lights is a genius move. Simply hang the crib spring from the ceiling using chain link and hooks, and weave the string lights throughout the mattress spring.
The result is a one-of-a-kind industrial light fixture that will add rustic charm to your deck or patio.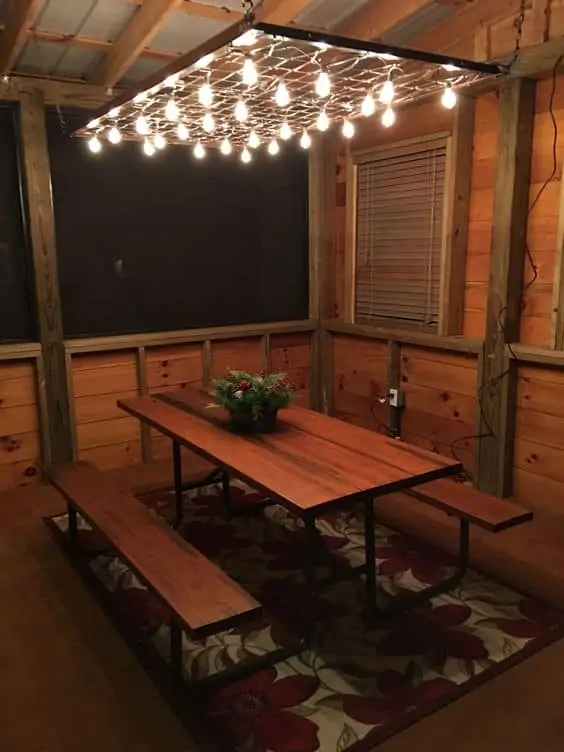 Source: Pinterest User Stephanie White
Memo Board
Hang the crib spring above your desk to use as a substitute to the bulletin board. Use clothespins to hang inspirational artwork, notes, and photos.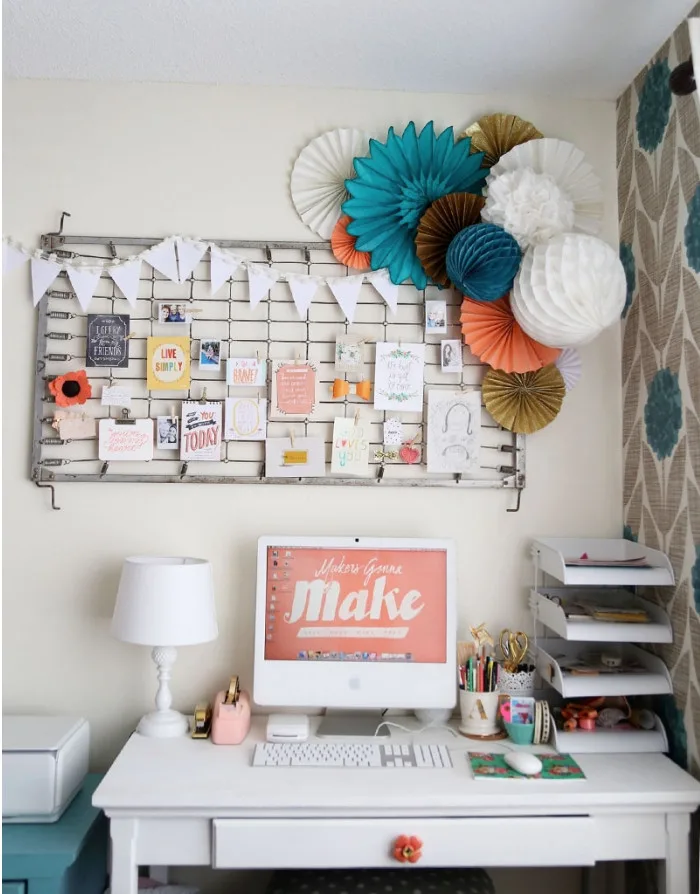 Source: Be Crafty
Family Photo Display
Sick of framed gallery walls? The crib spring can also be used in the living room or family room as a family photo display. It creates a unique focal point and allows for versatility in the arrangement.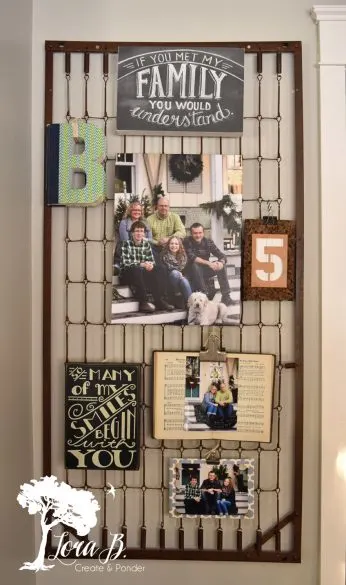 Source: Lora B.
Kids Craft Supplies
The springs from your crib also lend itself perfectly for craft storage. Use zip ties to hang baskets or buckets to hold glue, paint, markers, or anything else those little creative minds might need.
Plus, when their masterpieces are finished you can display them on the crib spring as well.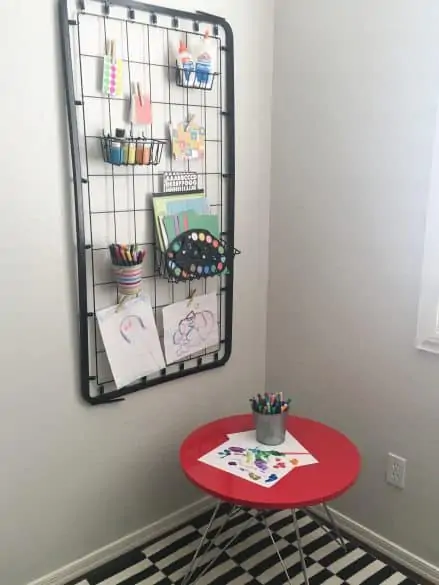 Source: Erica Young