What is a mom's favorite room in the house? Yes, the closet. In fact, who doesn't want a bigger closet? It's so easy to get discouraged by the small space in your closet. Most moms would love to have a bigger closet with more shoes and clothes. Since we work so hard all moms deserve a nice closet. Unfortunately, some moms like me can't afford California closets or knocking down walls to expand more space.Thankfully, there are ways that we can make our closet feel bigger and more spacious. Here are a few ideas to help your closet to feel big:
Ways to Create More Space
This post may contain affiliate links. As an Amazon Associate I earn from qualifying purchases. For more information, see our disclosure.
1. Donate old clothes that do not fit – One way to make more room in your closet is to donate old clothes. Create space and donate those clothes that do not fit well to a local charity.
2. Remove those shoe boxes – Imagine how much space would be cleared if you remove those shoes out of the way. Nothing makes a closet look cleaner than those tall shoe boxes gone
3. Move items off the floor – Of course, clearing up floor space is very important. There is nothing worse than tripping over old shoes, belts, and other items in your closet. Quick solution: Organize!
4. Add a mirror inside your closet – Why not make your closet unique and beautiful? A mirror can add the effect of a bigger space. It will always create the illusion of more space.
5. Unique lighting – Since size is an issue be creative and think of the benefit of adding a lamp. For example, a lamp can add a beautiful effect when walking into your closet.
6. Utilize the top shelf – Make sure to place those items at the top of your closet. For example, move the items from the floor and transfer them to your shelves. It will make your closet seem bigger with more space below.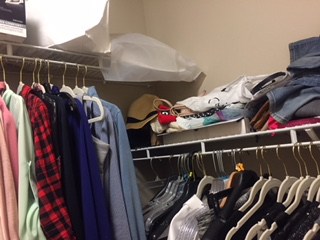 7. Use your door hooks – Using door hooks are a great way to rearrange your closet. Sometimes you can hang clothes, handbags, or belts for creating more space. Furthermore, another way to make the closet feel larger is to change your doors. Nevertheless, consider a french door to bring in a new light.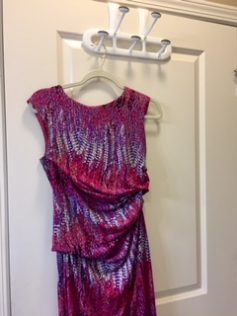 In conclusion, For more unique ideas on changing your closet go to www.realsimple.com/home-organizing