Nothing satisfies a craving for a sweet treat like a delicious bowl of ice cream. And homemade ice cream adds a whole other level of yum! But what if you don't have an ice cream machine? Or the thought of dragging yours from whatever distant cupboard you've stored it in sounds like too much work? You're in luck! Here are 9 homemade ice cream recipes you can make without a machine.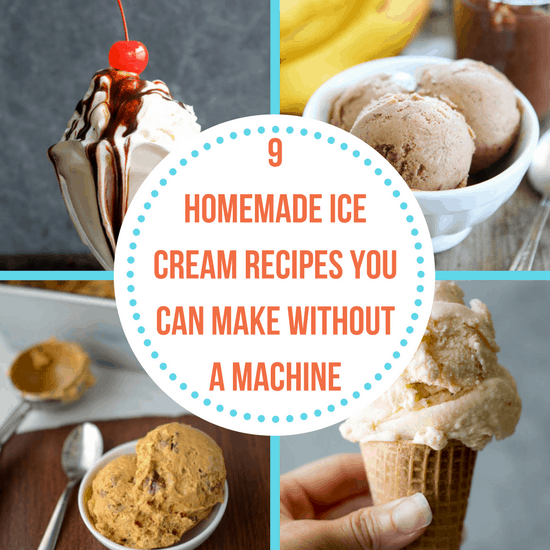 9 Homemade Ice Cream Recipes Without a Machine
This post may contain affiliate links. As an Amazon Associate I earn from qualifying purchases. For more information, see our disclosure.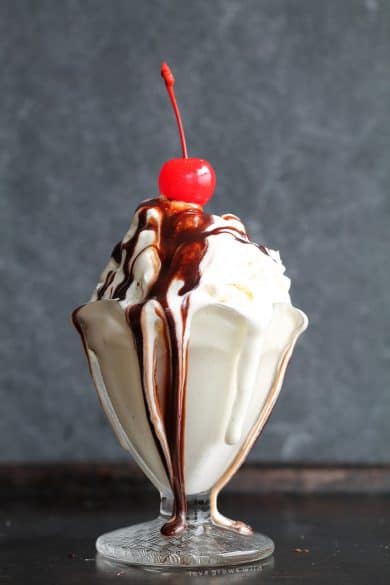 When it comes to homemade ice cream a creamy vanilla is hard to beat. This three ingredient recipe is easy to make. And easy to personalize by adding all your favorite toppings.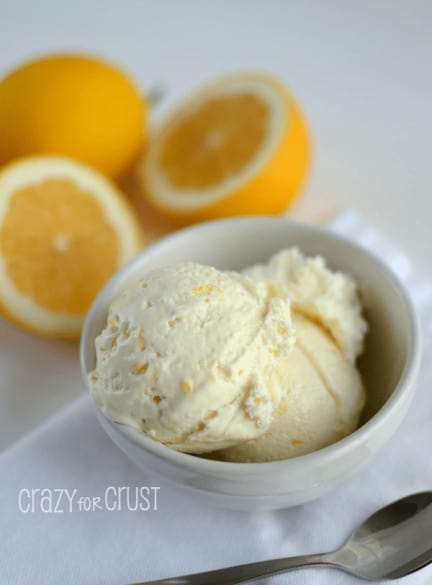 This ice cream recipe is not only easy to make without a machine, it can also be made skinny with low-fat ingredients. How is that for a treat? If you like your ice cream with a little tartness, this is the recipe for you!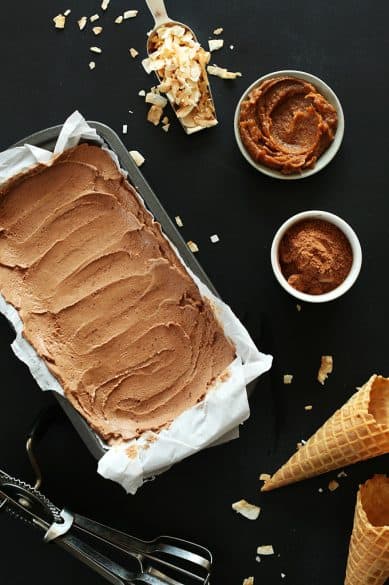 If your family is dairy free due to allergies or other dietary restrictions, there is a delicious no churn ice cream for you. This recipe using coconut milk is perfect for a vegan dessert treat.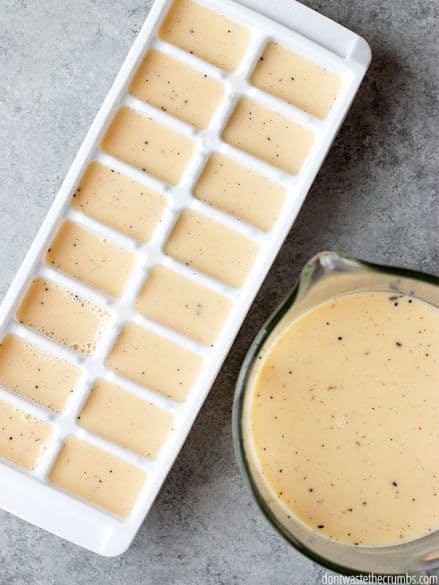 This recipe is notable for the unique method of making the homemade ice cream using ice cube trays and a blender. The actual recipe can be found here with directions for making it in a machine. And here are the instructions for making it without a machine. This method with ice cube trays and a blender takes some time but is well worth the effort for the wonderful texture and taste.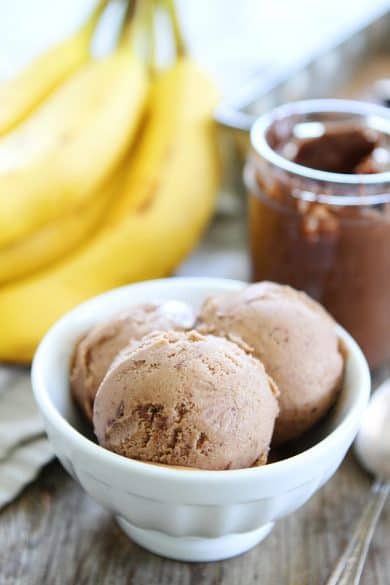 The two ingredients are right there in the name of this recipe. I love making ice cream from frozen bananas but never thought to add Nutella. I'm sure I don't have to tell you, the two together are an irresistible combination.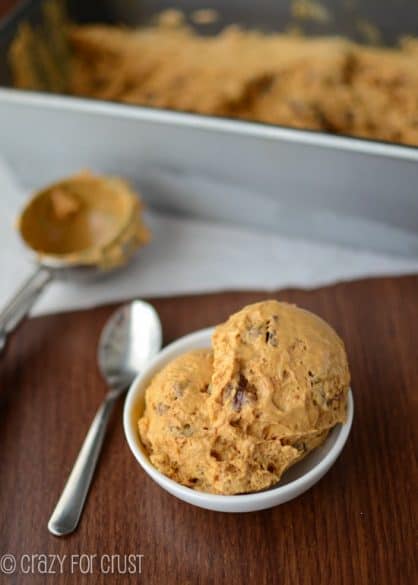 Many homemade ice cream recipes you can make without a machine use condensed milk. This recipe substitutes dulce de leche for the sweet canned milk with delicious results. You'll love the rich flavor of this unique treat.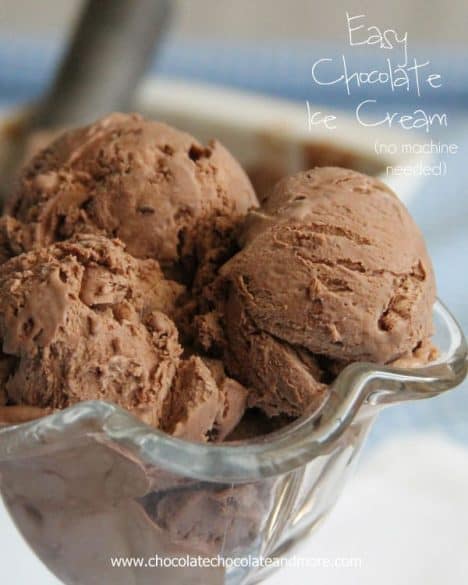 A simple ice cream you can dress up with toppings or enjoy all on its own, this chocolate ice cream recipe is a tough one to beat. It can be mixed and ready to freeze in as little as ten minutes, making it easier and faster than homemade ice cream in a machine. And it's every bit as good.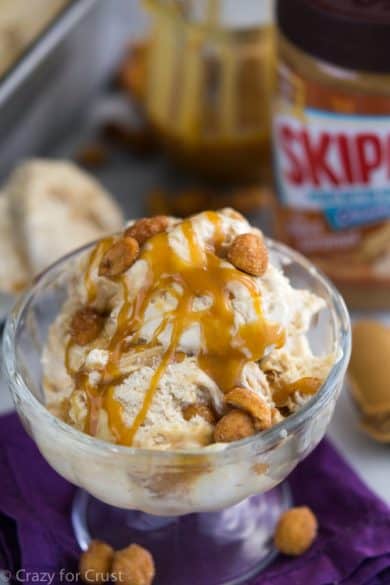 I'll admit, this is my favorite recipe on the list. Salted caramel and peanut butter are a wickedly good combination you don't often find even in store bought ice creams.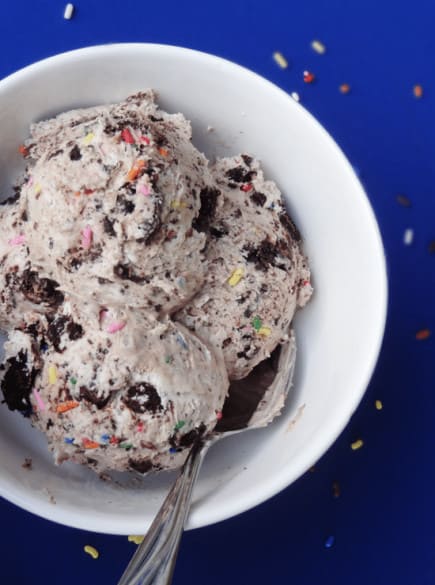 I used to live near an ice cream shop that had an amazing birthday cake ice cream. I never thought I would be able to recreate that flavor at home, but with this recipe I did. Everyone knows nothing goes better together than cake and ice cream. This recipe proves it, yum!