Sure you could buy a plastic pumpkin with the rest of your neighborhood, but you could also decide to do something a little extra special this year! These 9 trick or treat bag and tote ideas will have your kids more excited about what they are carrying, than all the candy they are getting in that bag!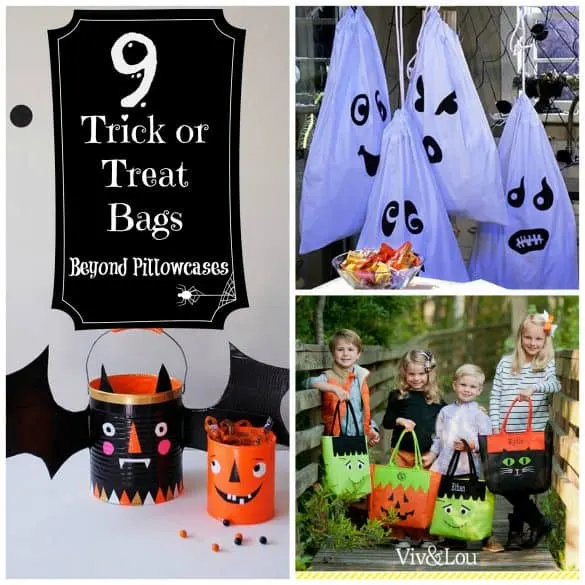 1) SEW A HALLOWEEN TREAT BAG!
This post may contain affiliate links. As an Amazon Associate I earn from qualifying purchases. For more information, see our disclosure.
Are you good with a needle and thread? This sewing tutorial is for you, and your kids can be truly unique as they pick out their favorite fabric with you!
2) PAPER CRAFT A TRICK OR TREAT BAG
These paper bags come in all sizes, (assorted package here) so you can easily get a large bag, but also, if you don't plan to be out too long, grab a small bag, and the kids will fill it easily and quickly.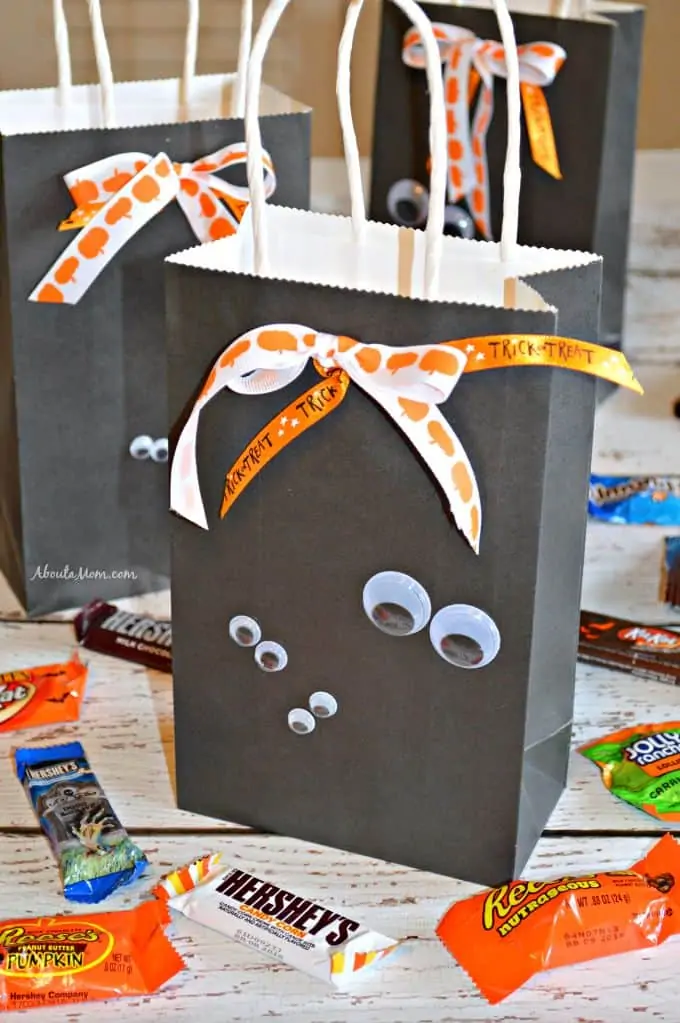 3) PERSONALIZED ETSY TRICK OR TREAT BAG
If you like to be fancy, or just love supporting independent crafters and artisans, consider Etsy! There are some seriously ADORABLE bags on Etsy!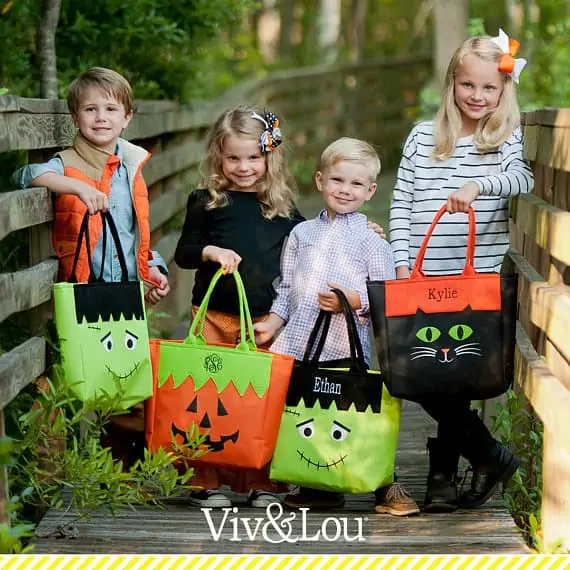 4) PAINT A BUCKET OR TIN CAN FOR TRICK OR TREAT CONTAINER
How cute are these tin cans for painting into a container to fill candy with!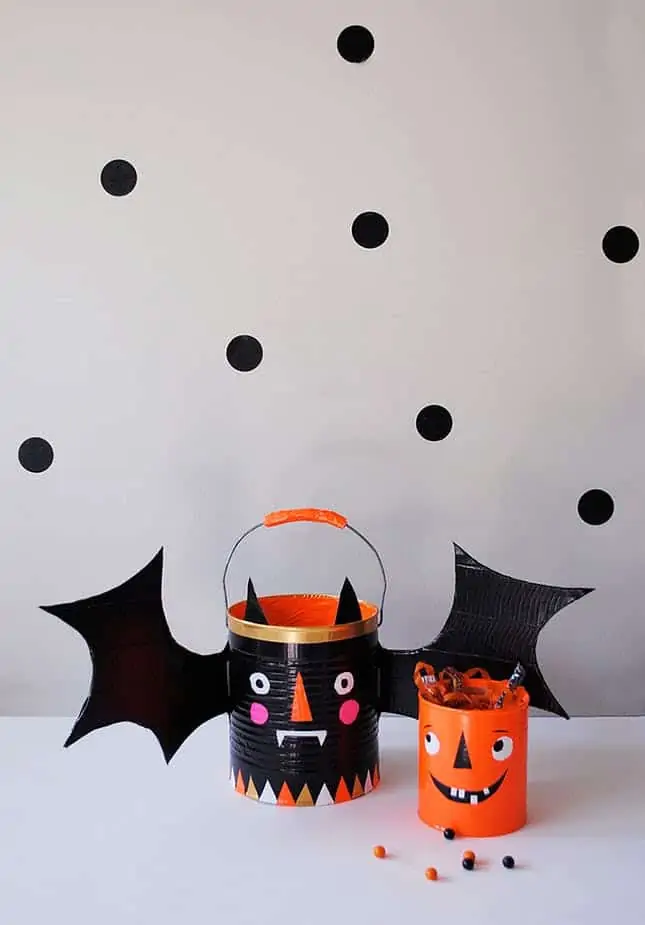 5) BEYOND A BORING PILLOWCASE, A CRAFTED ONE!
Wow! This Ghost pillowcase tutorial from Martha Stewart is legit! I would love to make one of these just for fun, not even to send with the kids.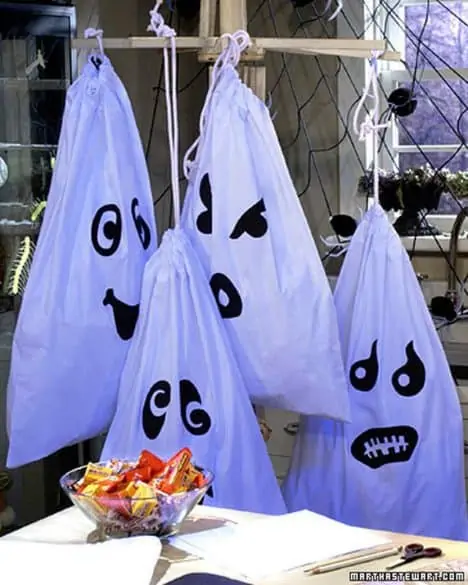 6) REUSABLE GROCERY BAGS FOR TRICK OR TREATING
You can grab a specific color reusable grocery bag at your local craft store, or you could use the grocery bags you have in your pantry to make these adorable, homemade bags!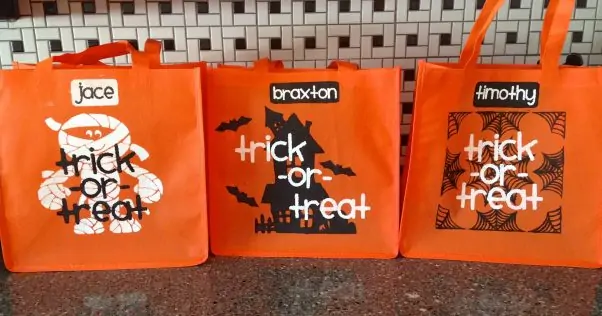 7) HOMEMADE FURRY MONSTER TRICK OR TREAT BAGS
Oh my!! Wouldn't this be so adorable if you had a little one going as a monster?? Or, if you have a kid who just loves fuzzy things like I do. So cute! Complete, no-sew, tutorial here!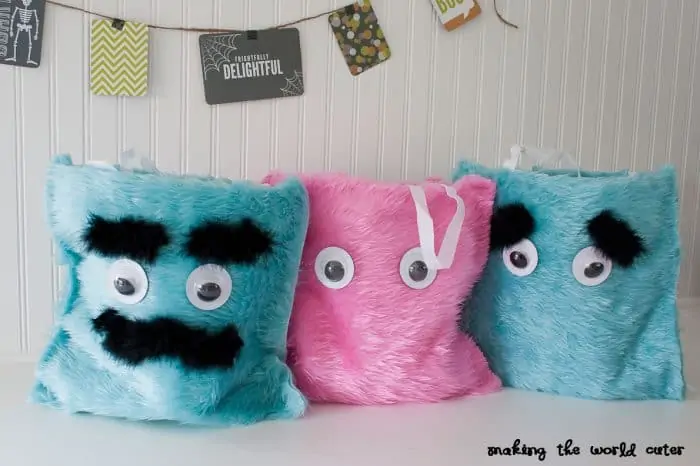 8) THE BAG THAT SHOULD BE HALLOWEEN DECOR!
A sewing project that makes the CUTEST trick or treat tote or some home decor in my mind! I LOVE THESE BAGS! DIY instructions here!
9) THE CLASSIC DRAW STRING BAG FOR TRICK OR TREATS
How many draw string bags do you have around the house? For some reason, we have several! They are often given away during events, little league, and school activities. But you can also grab them on Amazon! That makes this draw string bag idea, super inexpensive, and easy!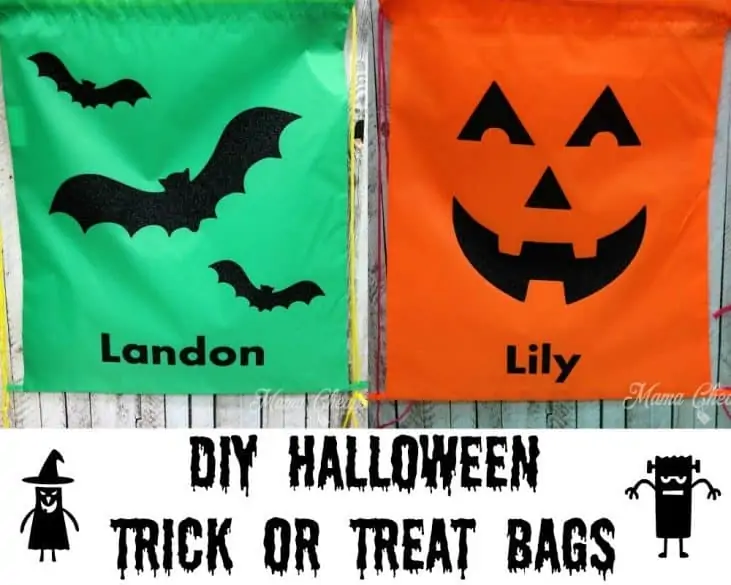 Pin and share!