Thanksgiving is quickly approaching and we have Dana from food packaging labels to share some ideas with Organized Mom that will help with your planning:
Thanksgiving is quickly approaching. Have you made your plans for this year's celebration? Regardless of whether you've been invited to a Thanksgiving dinner or you are hosting one, here are some interesting tips for both hosts and guests that will help you spend a relaxed and fun holiday with your loved ones.
Organizing a party carries many responsibilities, including tending to the needs of a number of people. On the other hand, guests are also welcome to contribute to the gathering and help out the hosts in their party planning efforts. These fun and multipurpose Thanksgiving stickers will surely help everyone rise to the occasion.
For the Host
After you've made the guest list and contacted people to confirm their attendance, you'll have to plan the Thanksgiving menu. The traditional Thanksgiving feast includes a turkey, mashed potatoes, pumpkin pie, etc. You can follow the tradition, or you can put a new spin on holiday cooking with some other side dishes. The more meals you make, the easier it will be to recognize them (especially those unusual dishes) if you use food stickers. Guests will surely be impressed by the effort you put into preparing the meals and helping them identify each dish.  Children can help by making labels or placing them with the appropriate menu item.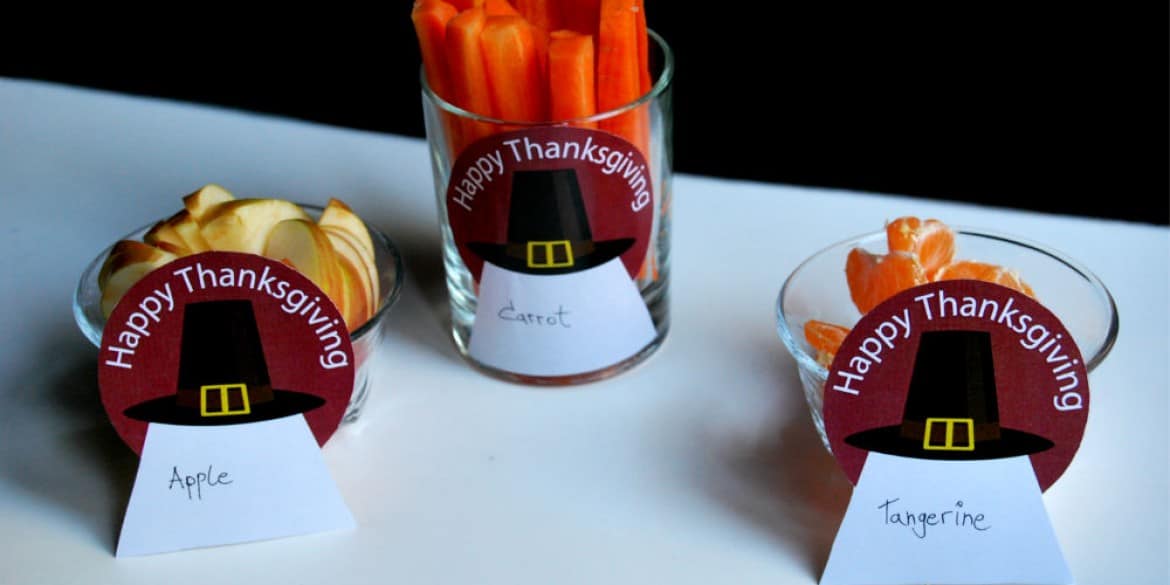 Home and dining table decorating is also an important part of Thanksgiving celebration. You can set a stylish table and make memorable decorations without impacting your prep timeline. A simple idea that will really help you pull a Thanksgiving table together is making name cards for the guests. Just print the labels on a regular or sticker paper and cut them out. Write each guest's name on the label and place it on top of a plain napkin. This is a simple solution to elegant tableware decoration.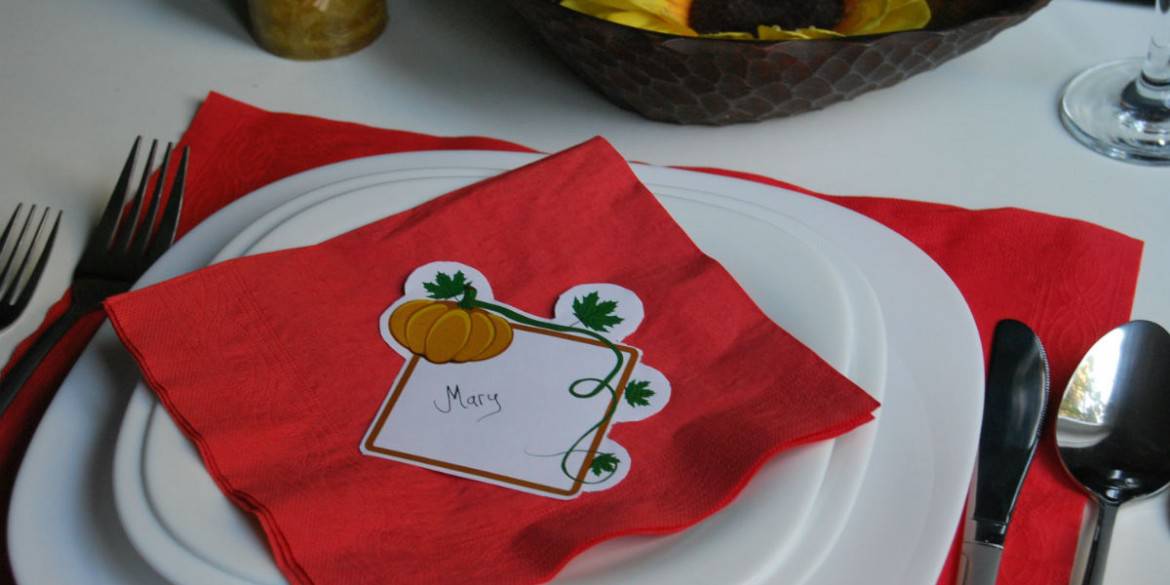 After dinner, scoop all the cards together and start a guessing game. You can play "Who am I?", but instead of guessing historical and famous people, the attendants can be guessing themselves. It's a fun game and gives you a chance to let everyone know how great they are and why are you thankful for them.
As already mentioned, labels can also help you to identify food and drinks. Since kids are always running around and playing, they easily forget where they left their cups; wrap each cup with a label bearing each kid's name, so they can easily track their beverages around the house. 🙂
For the Guest
If you're attending someone's Thanksgiving party, it's a thoughtful gesture to bring a gift for all the effort they put into organizing the feast. You can get crafty and make a gift for the host and hostess using Thanksgiving stickers. For example, put a lot of sweets and chocolates in a big mason jar, write a nice thankful note on a sticker, place it on the jar and voila! You've made the perfect Thanksgiving gift in only a few minutes.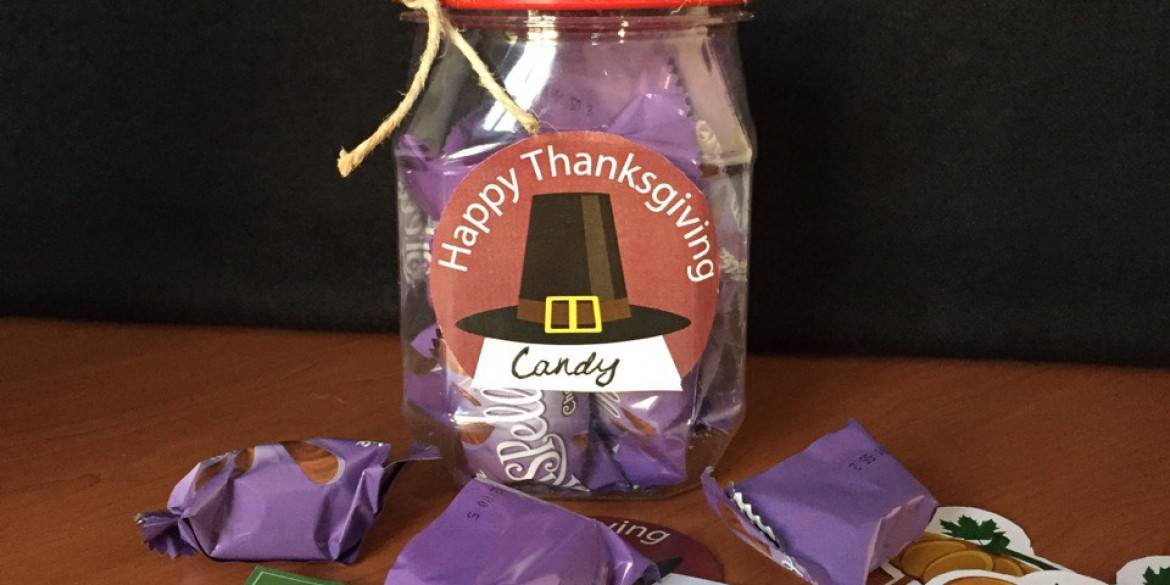 Hopefully, these tips will help you have a wonderful holiday with your friends and family. Happy Thanksgiving!