A good soup is a perfect dinner for warming up on a cold night. As we move into the cooler nights of fall, a delicious soup dinner starts to sound appealing at the end of a long day. And autumn offers so many seasonal vegetables you can make into savory soups. Make some old favorites this fall, but also try some new recipes! And experiment with all the flavors of fall. To get started, check out these recipes in the autumn soup roundup!
Delicious Autumn Soup Recipes for Cold Nights
This post may contain affiliate links. As an Amazon Associate I earn from qualifying purchases. For more information, see our disclosure.
Few ingredients sound more suited to an autumn soup than butternut squash and apples. This recipe is simple and delicious. And my kids liked it too. It goes great served with bread and makes an awesome autumn lunch or light dinner.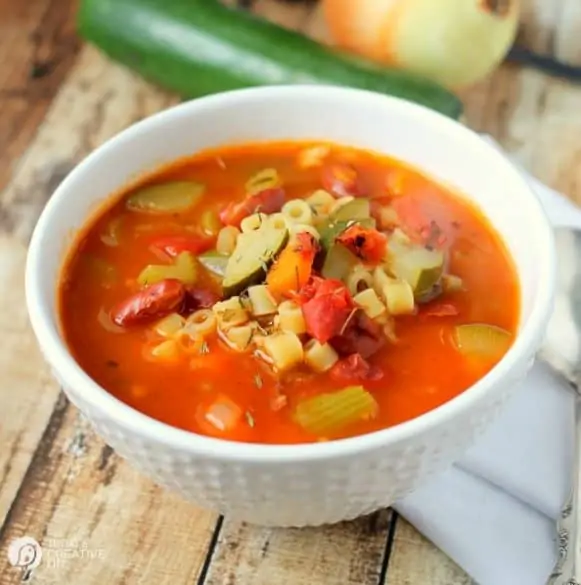 Now the school is back in session I find myself using the slow cooker more often. Between the kids' school and work, the days are hectic. Having dinner in the crockpot and ready to go without much fuss at the end of the day comes in handy. And this minestrone soup is my new go-to slow cooker recipe. It's hearty and delicious and the whole family enjoys it.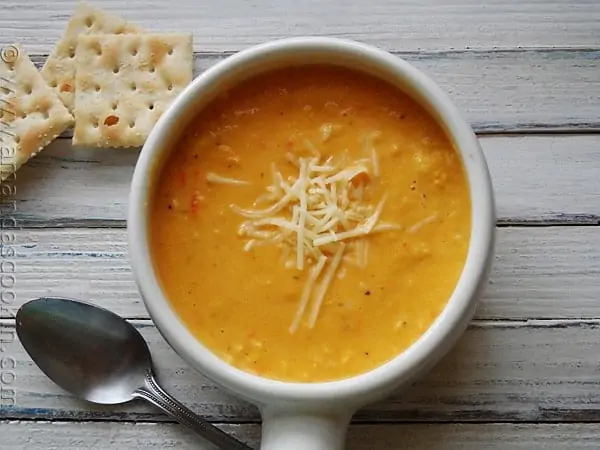 This creamy, brightly colored autumn soup is perfect for warming up on a cold day. Cheese and corn make a delicious combination (with a few other things thrown in). And my kids loved the cheesy goodness of this soup.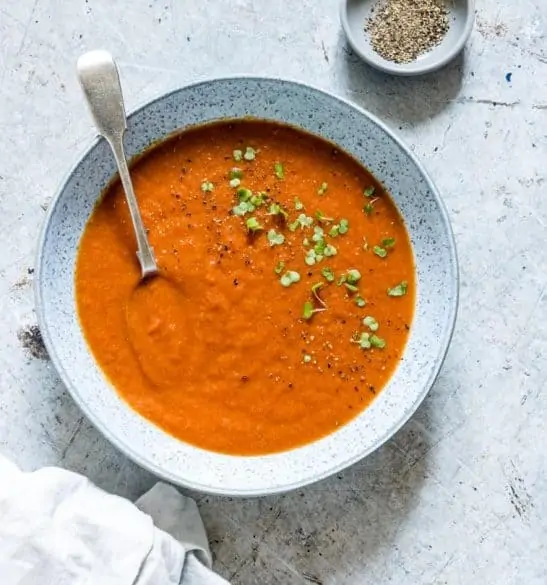 This twist on traditional tomato soup is a lunchtime favorite of mine. It's perfect for when I need a quick dinner. I serve it with toasted cheese sandwiches or other sandwiches that are perfect for dipping into this flavorful autumn soup.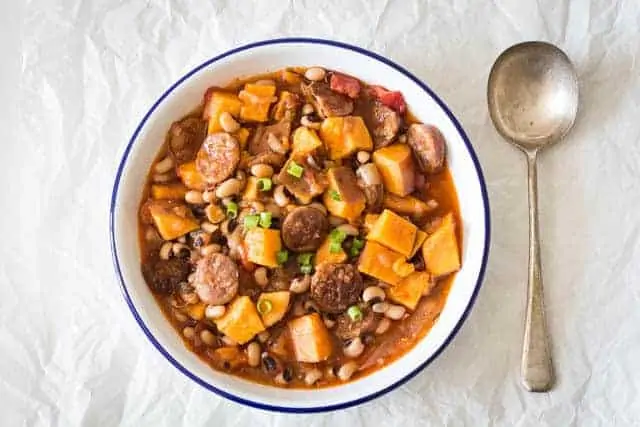 Butternut squash is a flavor I definitely associate with the fall season. And something I look forward to in all its many forms each year. This hearty, chunky autumn soup is full of flavor and makes a full meal all by itself. You'll want to add it to your rotation of dinners this fall.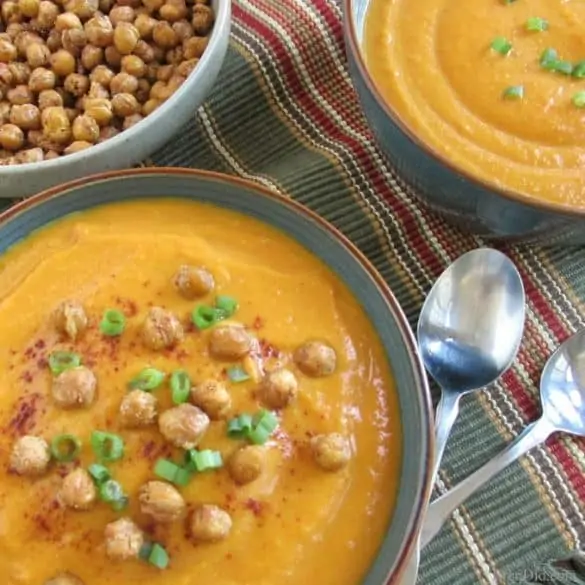 This thick, creamy soup combines two of my favorite vegetables. It's perfect for the crockpot and easy to prepare. You'll love coming home to this meal at the end of a busy day this fall.

This soup is like nothing I've ever tasted. The mix of Thai spices with the rich pumpkin flavor is going to wow your entire family.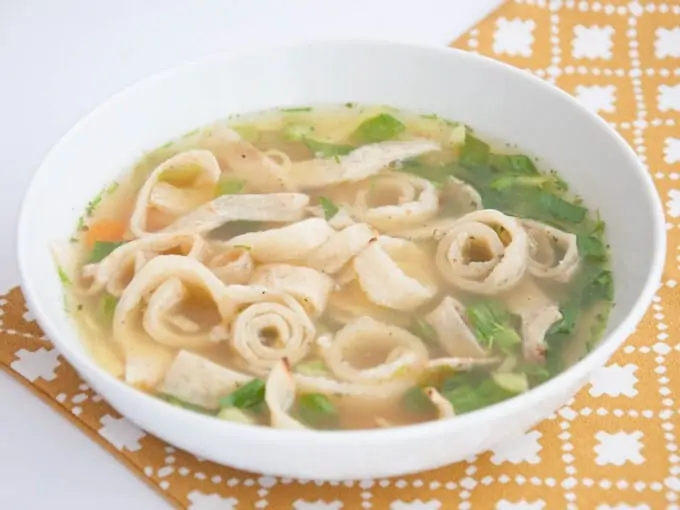 This Austrian pancake soup is a comforting bowl of goodness you'll be so happy you tried. I admit to me the name is strange, but per the author, it's a typical Austrian dish. I completely understood why when I tried it at home. A wonderful autumn soup for a cold evening.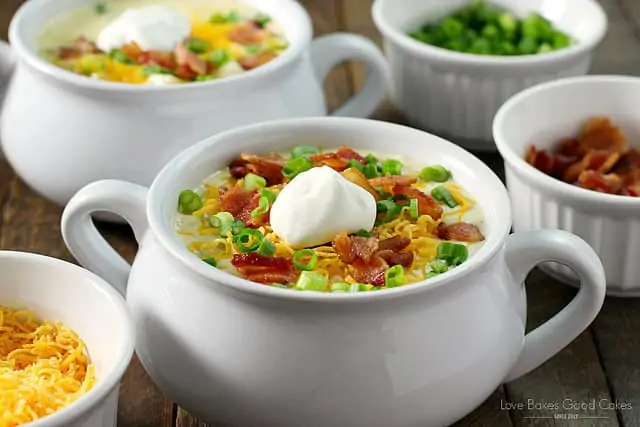 Who doesn't love a loaded baked potato? And this recipe takes all those delicious flavors and combines them perfectly in an autumn soup.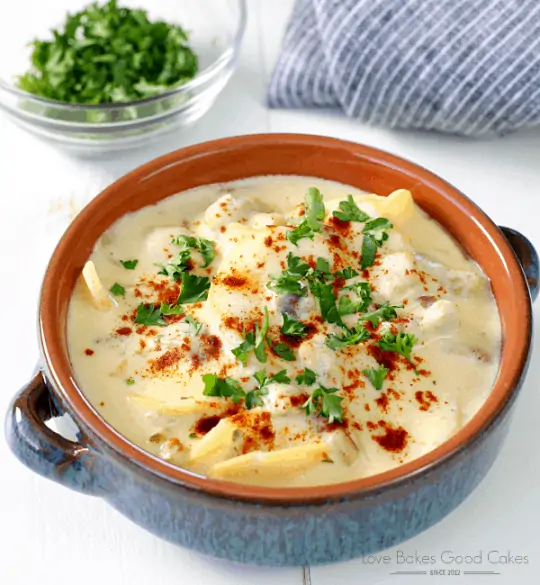 The prep time for this soup is about 5 minutes with 30 minutes of cooking. So, it's the perfect autumn soup when you need a quick dinner and don't have much time. This recipe makes a satisfying bowl of soup that will fill you up at the end of a long day.