As temperatures begin to drop outside, it's time to crank up the cozy inside. We love transitioning from summer to fall with our interior design, but with a modern twist. Fall decorations don't have to be limited to piles of pumpkins and faux leaves. Instead, use a few key elements to bring in the autumn vibes in a subtle and chic way.
For any room in your home, adding one or two of these trends can make your decor more seasonally festive. And remember, fall means cozy. So think about textures, colors, and accessories that make you want to stay in and keep warm. Read on for 5 ways to bring autumn inside your home.
1. Fax fur and darker colors
This post may contain affiliate links. As an Amazon Associate I earn from qualifying purchases. For more information, see our disclosure.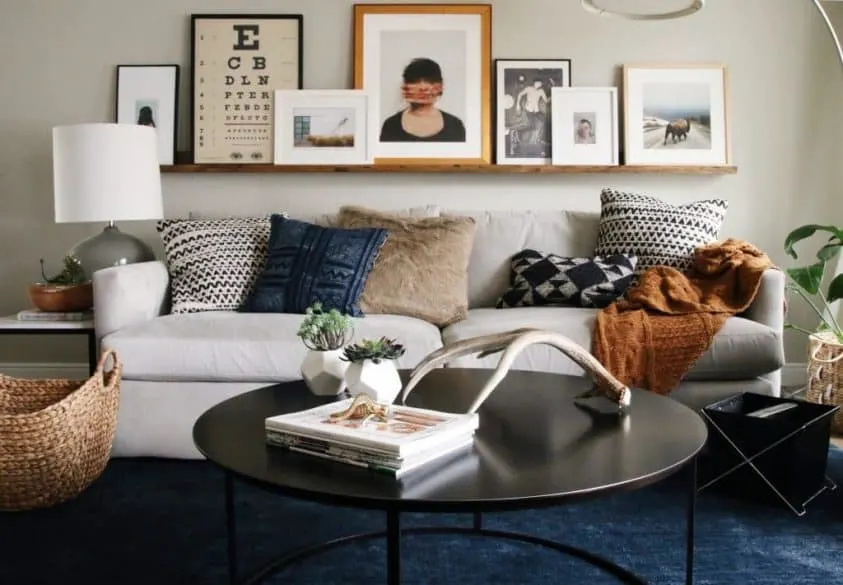 Source: Chris Loves Julia
A great way to change your decor seasonally without spending too much is to change out your accessories. Add some dark textured pillows covers made with thick and cozy fabrics like wool and faux fur. Consider switching your rug as well, a darker rug can change the whole feel of a room. We love the dark blues, burnt oranges, and blacks throughout this living room. If your artwork is especially bright and summery, consider switching out the frames with more autumn-inspired pieces.
2. Cozy Layers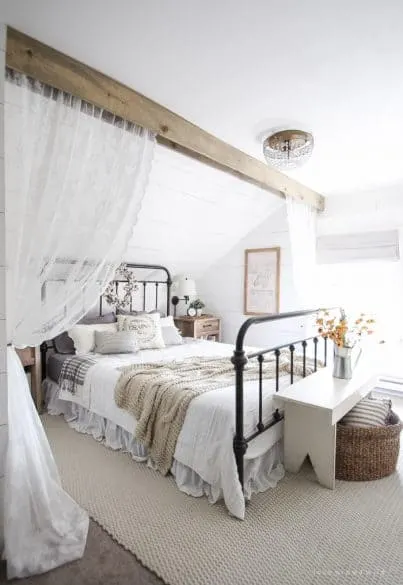 Source: Love Grows Wild
But keep in mind, it can still feel like autumn without dark colors. If you prefer lighter interiors, try layering soft and cozy textures in whites and creams. Thick knits and other soft fabrics create a space where you can't help but snuggle up with a cup of tea and a book. This bedroom screams fall without hardly any color at all, creating a clean yet inviting atmosphere.
3. Natural Elements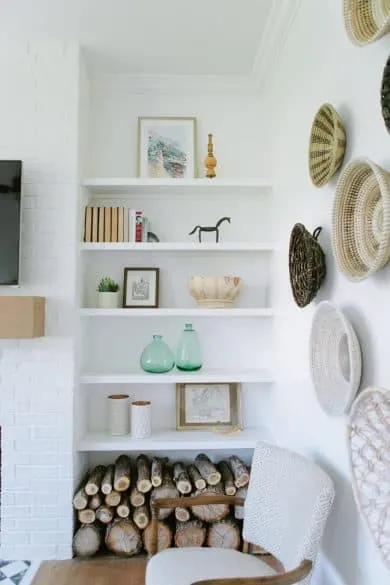 Source: House of Jade Interiors
To transition your accessories and wall decor, remove the bright colors and bring in a few natural elements instead. In this space, we love the wood logs ready to be added to a crackling fire, and the woven baskets on the wall. This vignette looks cozy and autumn-inspired without being cluttered. Other natural accessories you can consider: wood sculptures, wood and glass candle holders, birch wood branches, or faux antlers.
4. Branches and Pumpkins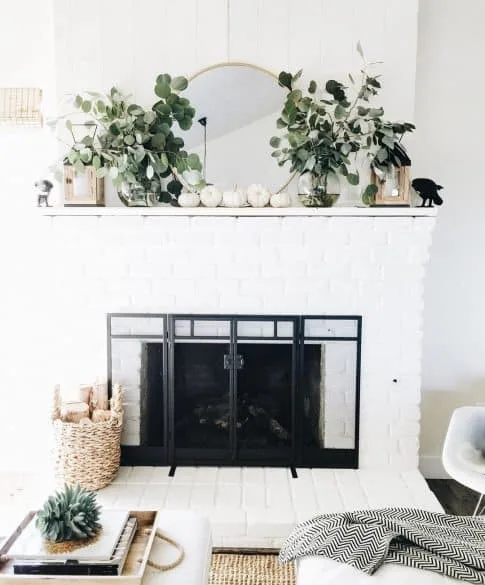 Source: Michelle Janeen
Although we don't recommend going gourd-overboard, a few well-placed pumpkins can be fun and chic – especially paired with a few branches in a vase. We love the white pumpkins and eucalyptus leaves on this mantle. The white, green, and black color scheme looks fresh and modern while still looking seasonally appropriate. A lot of faux eucalyptus branches look surprisingly realistic, or if you have access to the real thing – they smell amazing!
5. Plaid!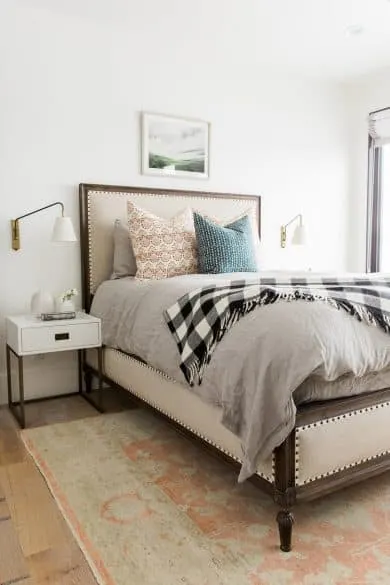 Source: Studio McGee
For fall, we love plaid! A plaid throw, pillow cover, rug, or piece of artwork can instantly take a room from summer to fall. But this isn't your grandma's plaid. Stick to bold plaids with only two or three colors for a more modern take on this pattern. We love this black and white buffalo plaid blanket, which singlehandedly makes this bedroom feel ready for autumn.