Muffins are one of the ultimate grab and go foods. They are so easy to make and can be served as a side or a snack. The only thing that would make them better is to make them faster–which you can easily do with a blender! I've put together a great list of blender muffins for you to try and there's something for everyone. Many of them use oatmeal and bananas but there are also a few different flavors you may not have thought to put together in a muffin.
Bananas and oatmeal are staple breakfast items so it only makes sense to put them together in muffin form. These muffins are sweetened with honey and don't use any eggs, oil or flour.
This post may contain affiliate links. As an Amazon Associate I earn from qualifying purchases. For more information, see our disclosure.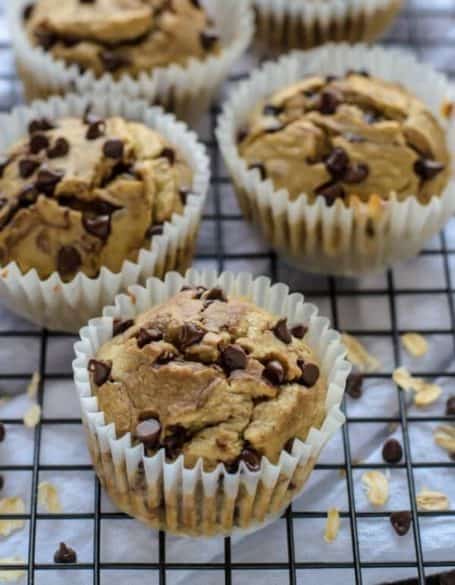 These blueberry and oatmeal muffins can be modified to be dairy-free and make a great breakfast or mid-day snack.
If you're looking to get a little pumpkin fix without making a whole pie, these pumpkin muffins will do the trick. Perfect for fall!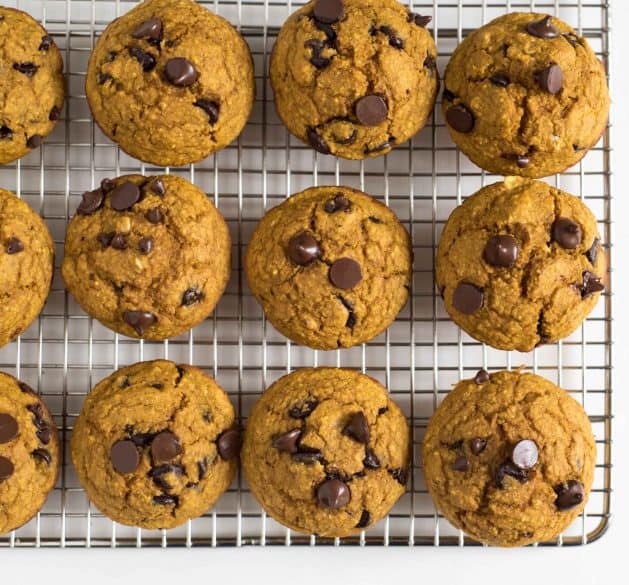 Peanut butter and banana are a great flavor combination and these muffins only take 7 common pantry staples to make.
Another classic flavor combination, these chocolate banana muffins are sure to be a hit with anyone who likes chocolate (plus the mini chocolate chips are so fun)!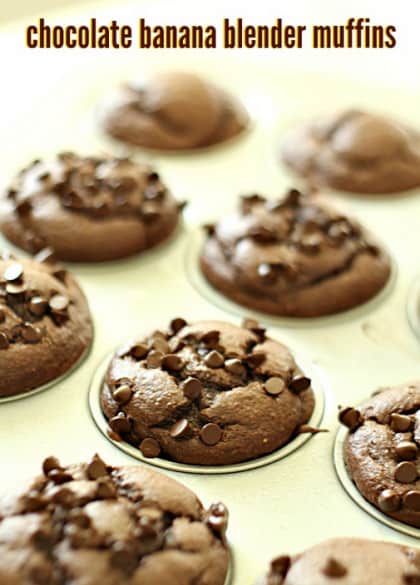 If you're looking for a gluten- and vegan-free muffin option, check out these cranberry pecan muffins. The recipe uses cranberry juice as the liquid!
Light and flavorful, these lemon ricotta muffins would be a perfect snack and a great way to satisfy a mid-day craving for something sweet.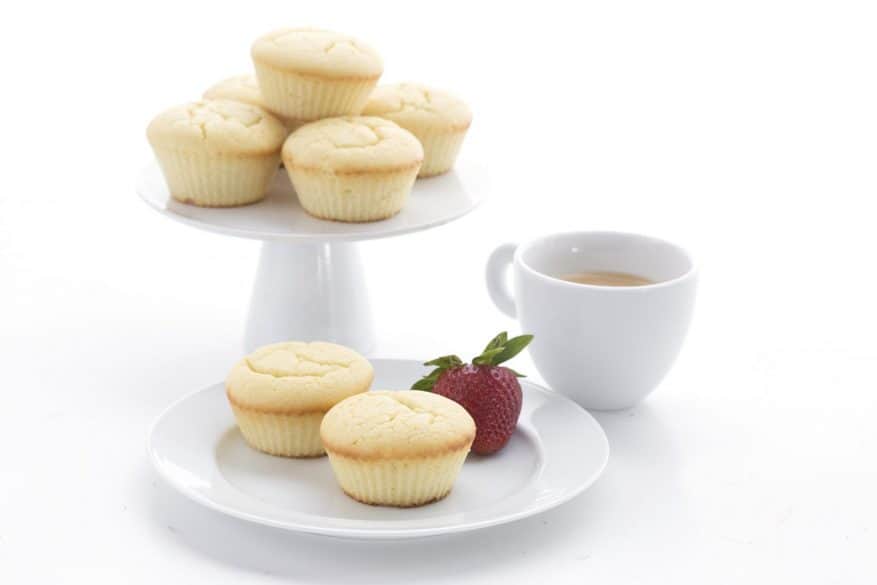 A little bit of triple berry jam in the middle and blueberries on the top make these a great breakfast alternative. Make a double batch and freeze one batch for the following week!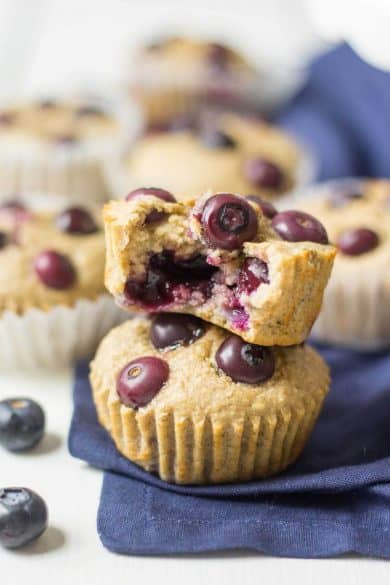 The walnuts in these banana muffins add yummy flavor and a little bit of crunch. Another perfect grab and go breakfast packed with protein.
Chocolate chips add a little bit of sweetness to these yummy muffins. Your kids will love them!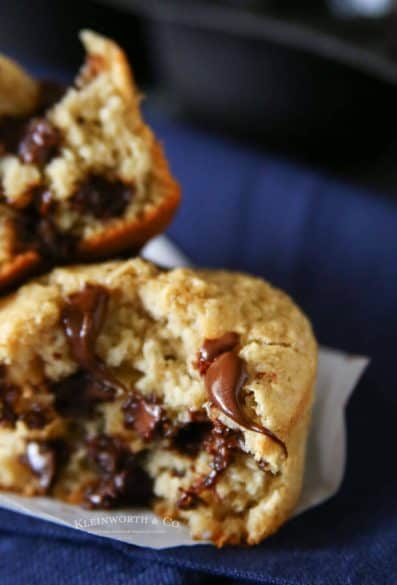 Paleo and vegan-friendly, these almond butter muffins are also a great alternative for anyone who has a peanut allergy.
With fresh apples and cinnamon in the batter, I bet these muffins smell heavenly when they are baking in the oven! Another great gluten-free option.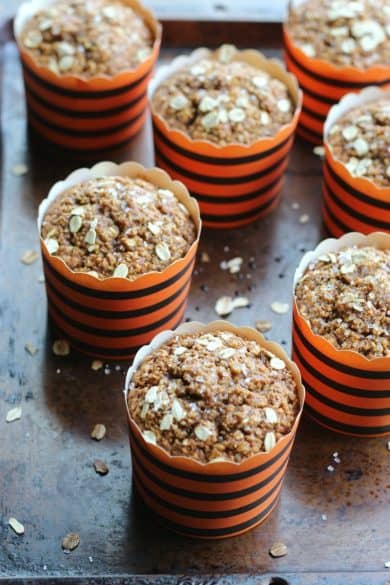 Warm spices bring a little bit of the Christmas season into your home when you bake these muffins, no matter what time of year it is!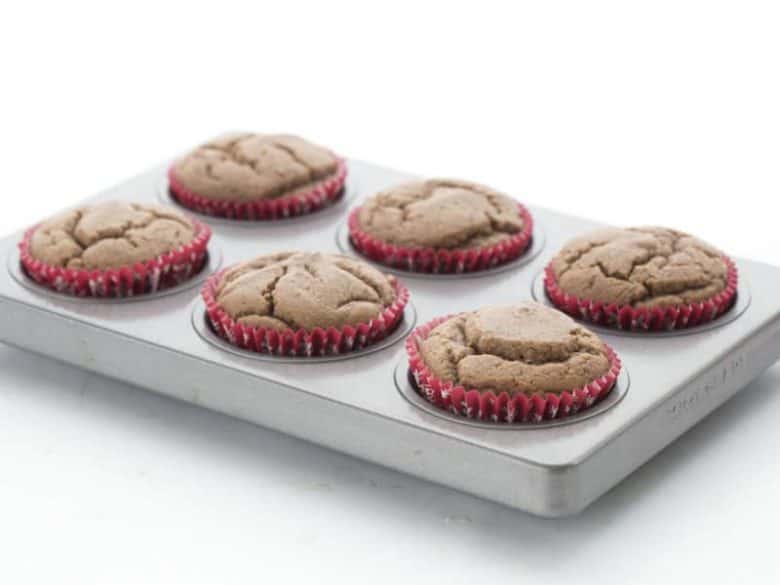 These little muffins have a surprise ingredient that adds more of the good kind of fat to your diet, keeping you fuller for longer. Plus, chocolate and peanut butter is always a winning combination!
Sweet blueberry muffins are a family favorite around here and the addition of lemon would definitely add another level of flavor. This recipe is also gluten-free and paleo-friendly.