Create space at home for an art center, and see the creativity come alive!
Creativity and art is essential to a child's development. According to Kylie Rymanowicza, and early child development educator and Michigan State University, "The freedom to manipulate different materials in an organic and unstructured way allows for exploration and experimentation.
This post may contain affiliate links. As an Amazon Associate I earn from qualifying purchases. For more information, see our disclosure.
These artistic endeavors and self-directed explorations are not only fun, but educational as well. Art allows youth to practice a wide range of skills that are useful not only for life, but also for learning."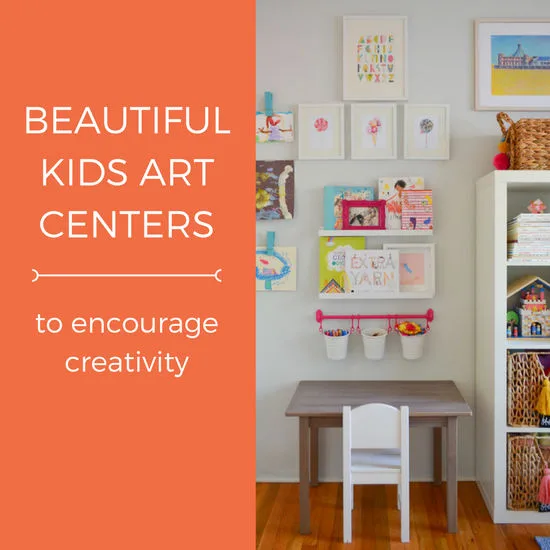 Art can help kids develop fine motor skills, critical thinking, confidence, and focus. At home, it's important to have an area where kids feel free to explore their creativity with access to art supplies.
But that doesn't mean your house has to be a paint-covered disaster at all times. Consider setting up a desk or art space, designated for creating. This will help keep the art mess in one area, but still allow your children the space they need for artistic expression. Here are six beautiful art centers to inspire you.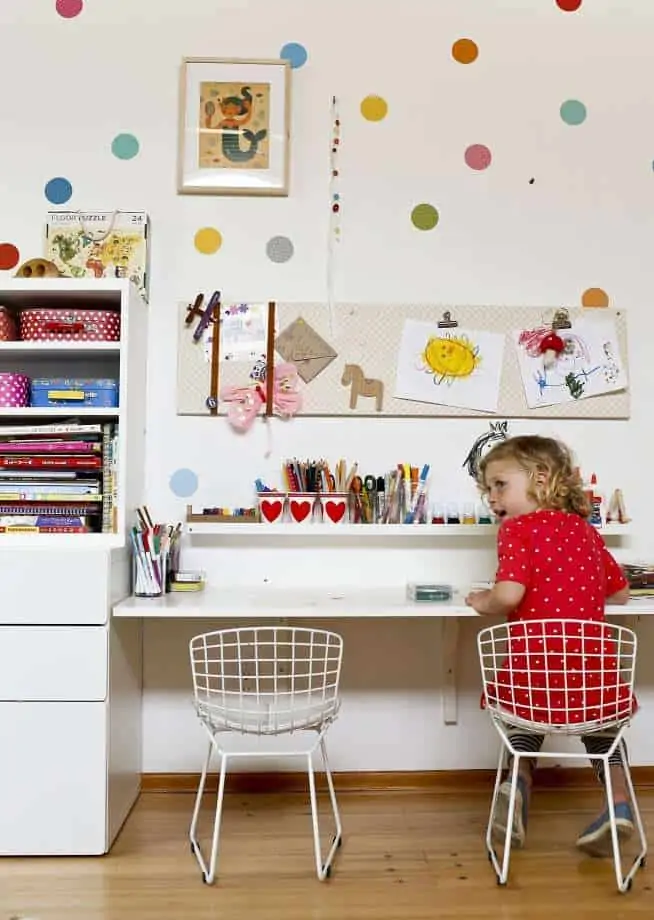 This space by designer Lorena Siminovich, featured on SF Gate, features a simple shelf with jars and cups full of supplies. Plus, the white wire kids chairs are too cute!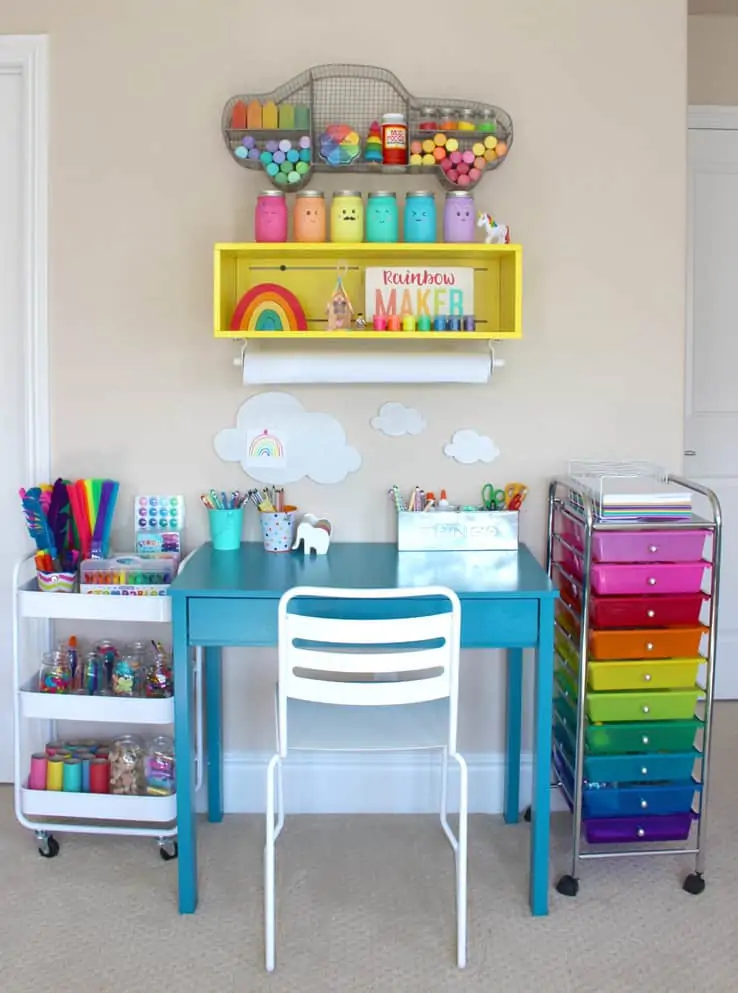 Kids spaces should be fun and colorful, and this art desk area from Ooly is exactly that. Rainbow drawers keep some supplies hidden away, while the convenient rolling cart leaves other supplies out in the open and accessible.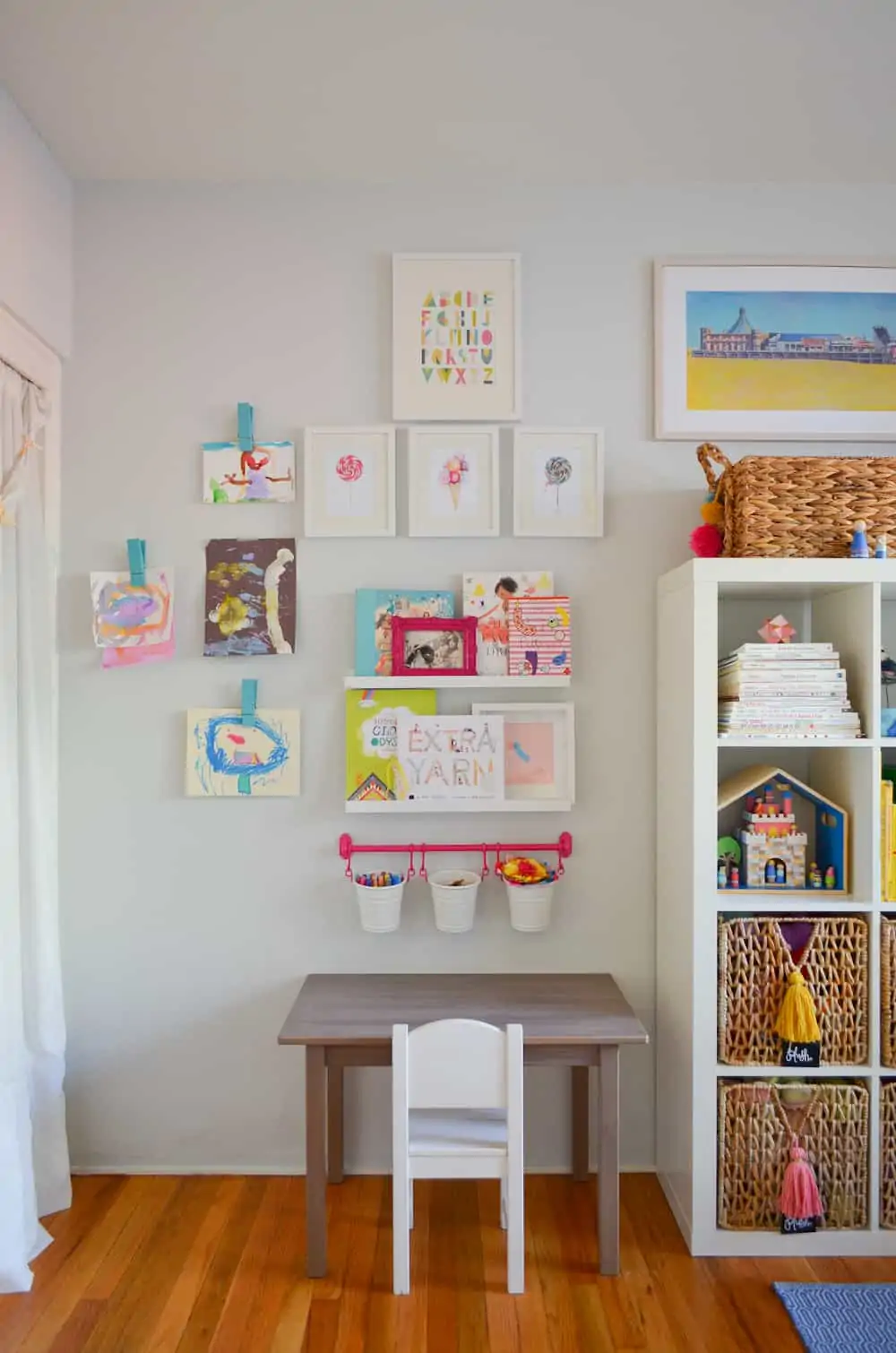 An art space does not need to take up a lot of room. Just a simple desk and a few buckets is all you need. This desk from Visual Vocabularie is tucked in the corner of her daughter's bedroom.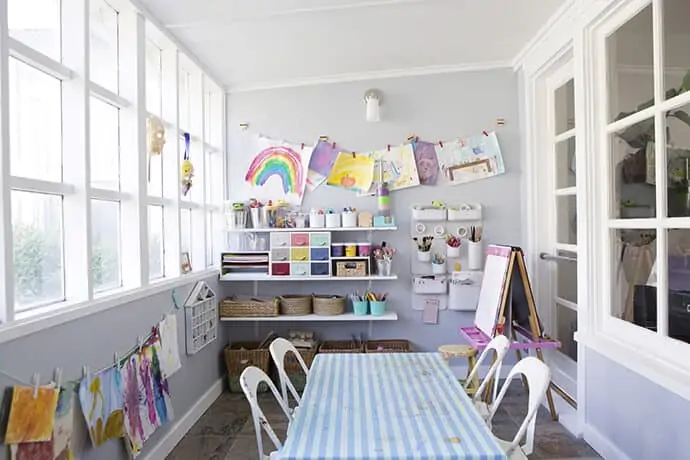 On the other hand, there is nothing wrong with dedicating an entire room to art. Megan Schiller, of The Art Pantry, converted her sun room into a beautiful art studio where kids can't help but be creative.
The art supplies are organized on floating shelves with baskets, jars, drawers, and buckets.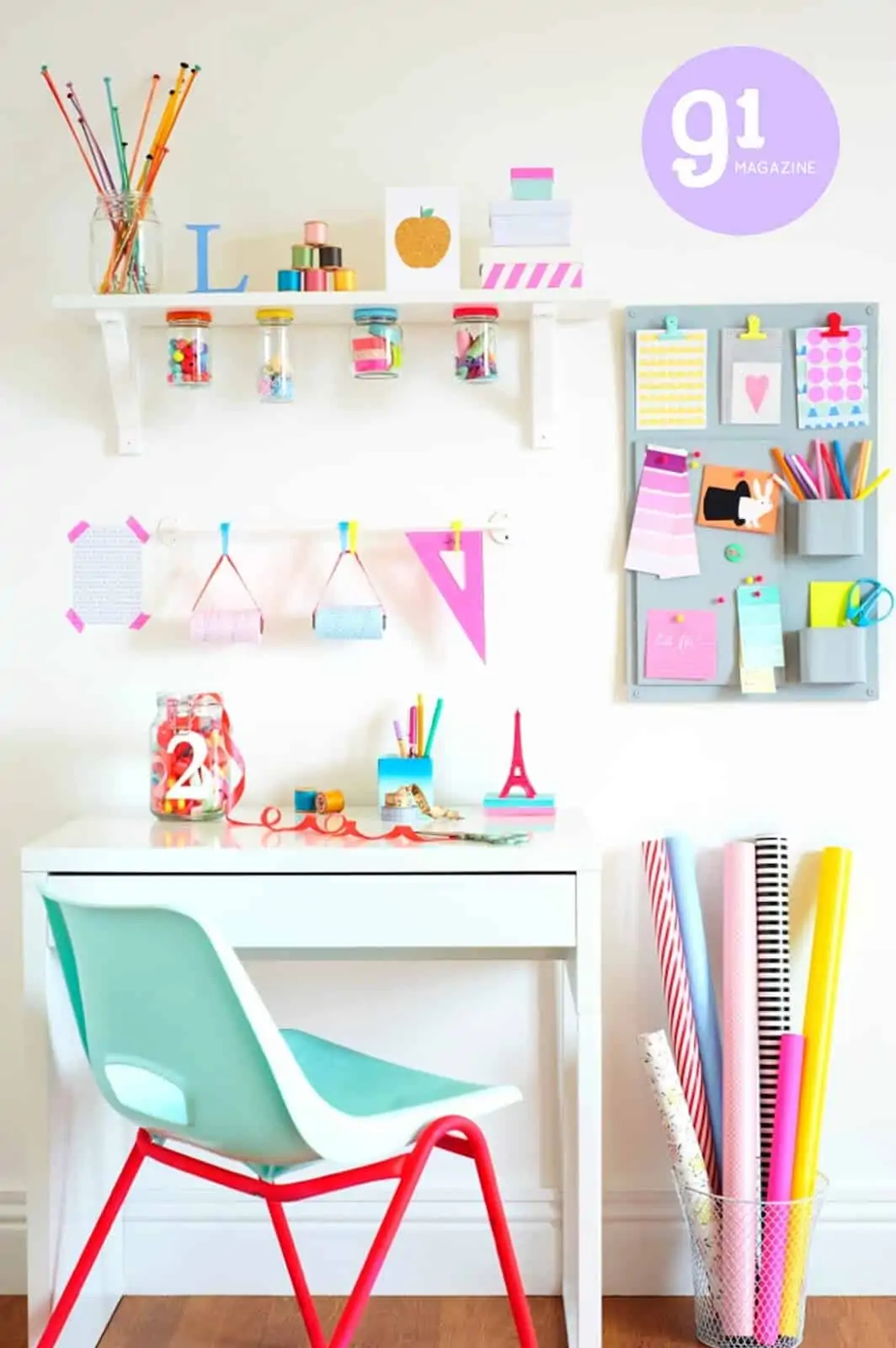 This cute neon space by Charlotte Love is simple yet functional. Jars attached to a shelf is a great way to corral smaller craft items.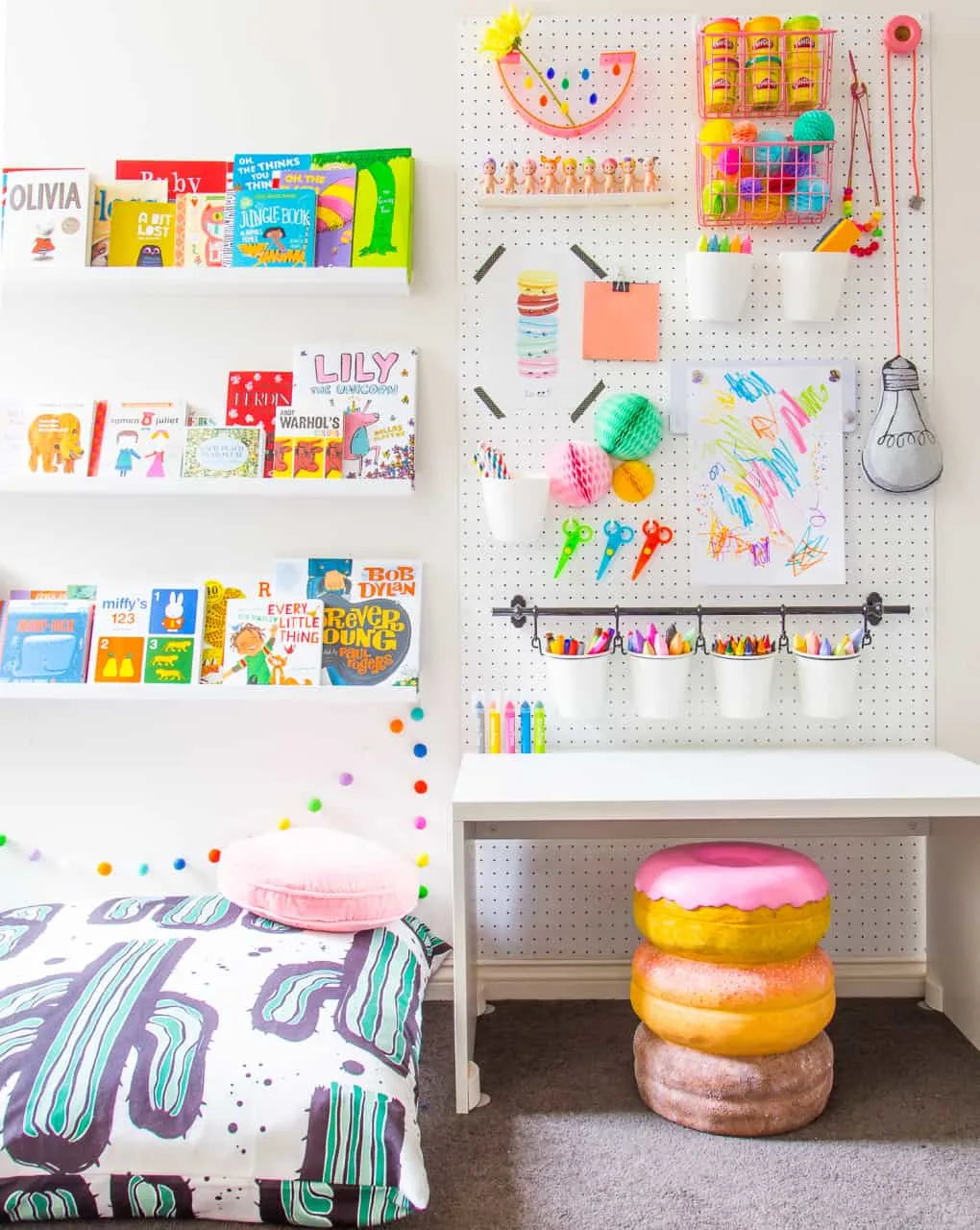 Pegboard to the rescue with this art desk on Claire, Collected. And the great benefit of pegboard is nothing is permanent, so the creative supplies can be arranged whenever needed.