Cookie sheet crafting!! Using a cookie sheet saves the mess!! Move it when you need your table back, to finish the project later!
It's nice to have some structured craft time throughout the day that didn't require a huge mess to clean up. For my toddler, not me, or course.
This post may contain affiliate links. As an Amazon Associate I earn from qualifying purchases. For more information, see our disclosure.
There's a lot of good shows on Hulu right now.
So while I am curling up with hot cocoa, and turning on episodes of Vampire Diaries on my laptop, here's a little trick for some clean creative kid time for your little ones.
I call it Cookie Sheet Crafting. I know, I know, so clever.
Basically, we keep an extra cookie sheet in the kids art supplies, and whatever project they want to work on goes on top of the cookie sheet. Sometimes I wrap it in plastic wrap, if it's not messy I don't.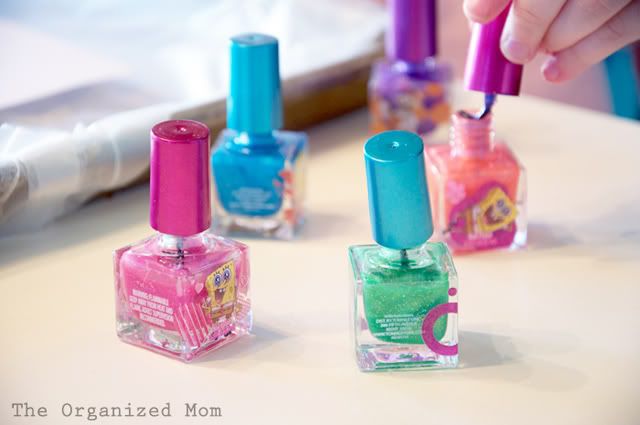 Some of our cookie sheet craft projects include painting paper with fingernail polish, beading, water color painting, play dough, and baking.
Of course baking, it's a cookie sheet!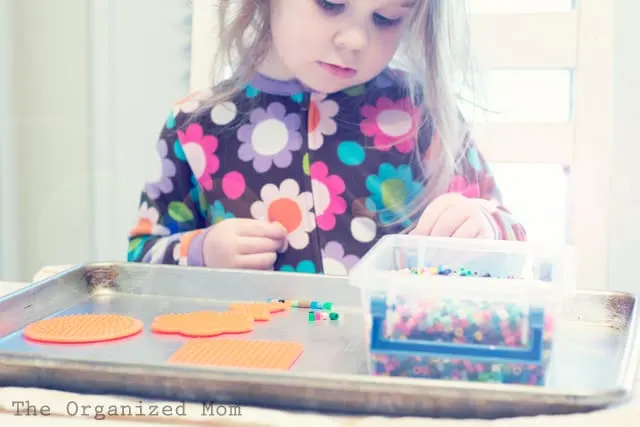 When it's time to eat at the table we just move the cookie sheet to the counter. when it's time to clean up, we can easily pour beads or small items back into the container. This keeps all the supplies in one place and easily transportable to whatever surface is free, until crafting can resume!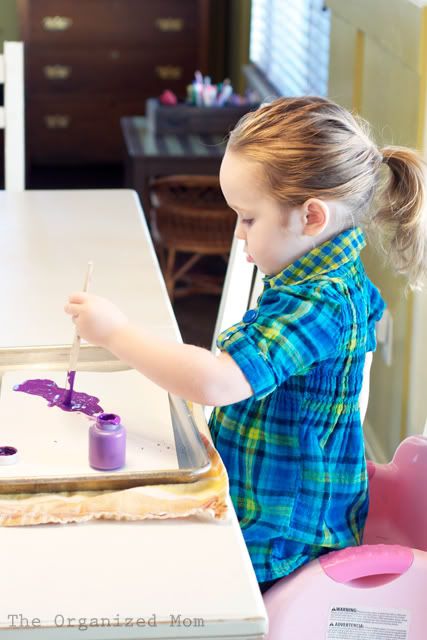 If your worried about scratching your table, just put a dish towel underneath the cookie sheet. If you don't have an extra cookie sheet on hand, try a wood tray, large tupperware lid, or even a cardboard box lid.
Just remember one thing, as parents we can't always teach clean and orderly crafting.
Sometimes we just have to teach how to clean up.