Like most moms, I want to have a healthy dinner on the table each night for my family to eat. But between work, kids' activities, errands, housecleaning, and everything else that fills up a day, finding time to cook a healthy dinner can be a real challenge. For most of us, by the time we get home from work and kids are home from school the dinner hour is fast approaching. What we really need is quicker ways to cook dinner. And I've found a few. So here are my favorite cooking hacks to make dinner faster.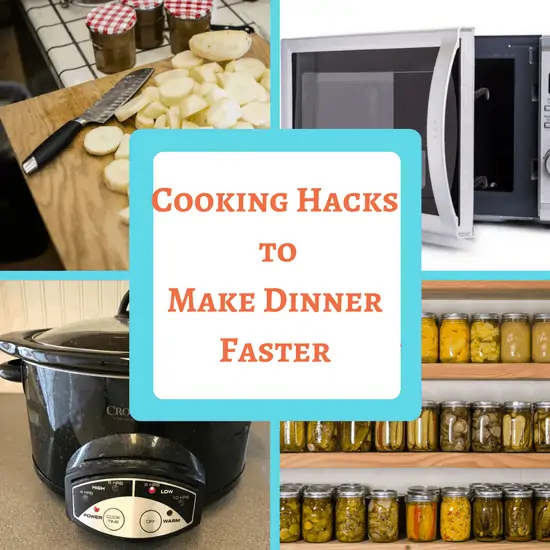 Cooking Hacks to Make Dinner Faster
1. Make Your Meat Smaller or Thinner for Faster Cooking
This post may contain affiliate links. As an Amazon Associate I earn from qualifying purchases. For more information, see our disclosure.
When it comes to making dinner faster meat is often going to be your most time-consuming challenge. But there are a couple of ways to speed up your meat cooking when you're in a hurry.
If you're looking for ways to make dinner faster, be sure to buy boneless cuts of meat. These will cook more quickly than bone-in for all types of meat. You can also speed up cooking your meat by slicing or cubing it into smaller pieces that will cook more quickly than a large piece.
2. Make a Seafood Dinner
Thin pieces of fish, shrimp, and many other types of seafood can be cooked on the stove in just a couple of minutes. If you plan a few of your dinners to include seafood, you can have a healthy and delicious meal done in under the ten-minute mark.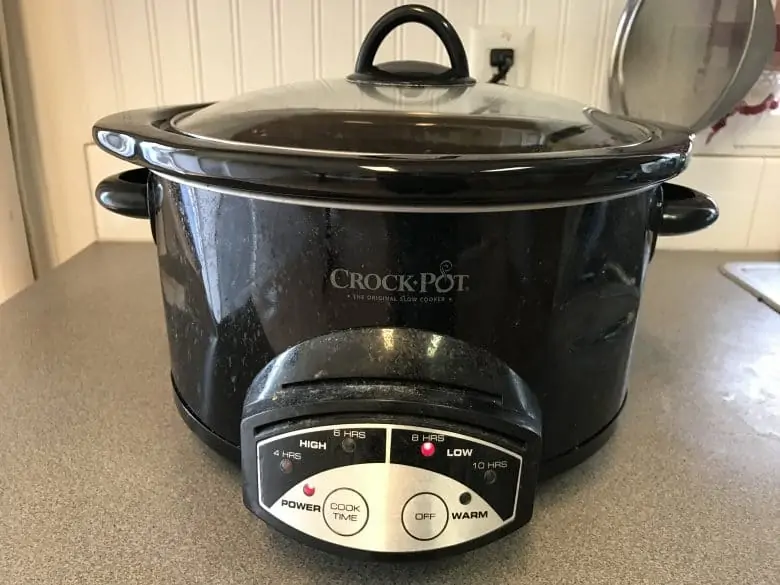 3. Slow Cooker Dinners
Don't let the name fool you. For making dinner fast a slow cooker is a great way to go. The beauty of a slow cooker or crock pot is that with most recipes the cooking takes a long time but the preparation doesn't. My favorite slow cooker recipes involve five to ten minutes of tossing in the ingredients before turning on the slow cooker. Then you walk away. If you're really squeezed for time, there are many slow cooker recipes you can put together in the pot the night before and refrigerate. Then in the morning or when you're ready you can set the pot back in the heating element and turn it on.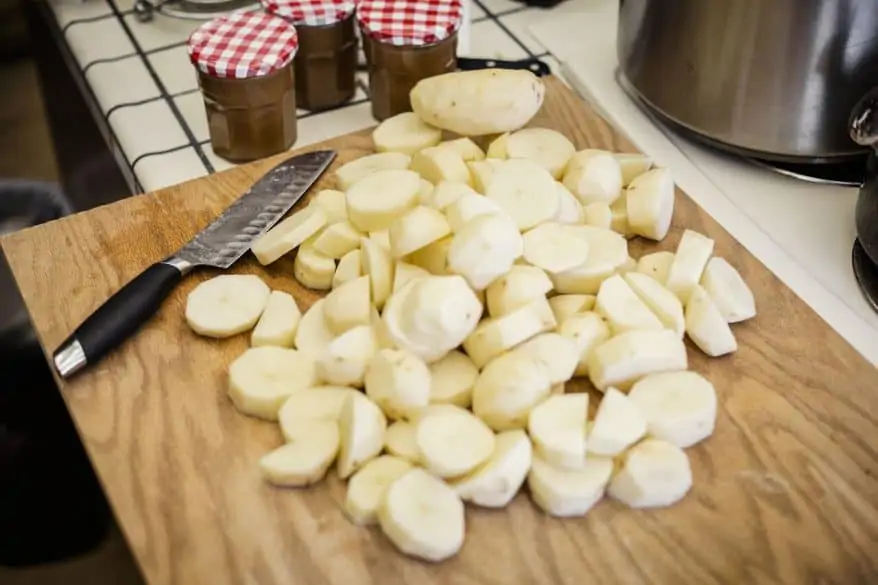 4. Sharpen Your Knives
When you're cutting food with a dull knife you end up sawing through everything and taking twice as long as you should. If you want to make dinner faster, learn how to sharpen your kitchen knives or take them to a kitchen store that will do it for you. A sharp knife can cut through food in one stroke. Those single stroke cuts add up to big savings in meal prep time.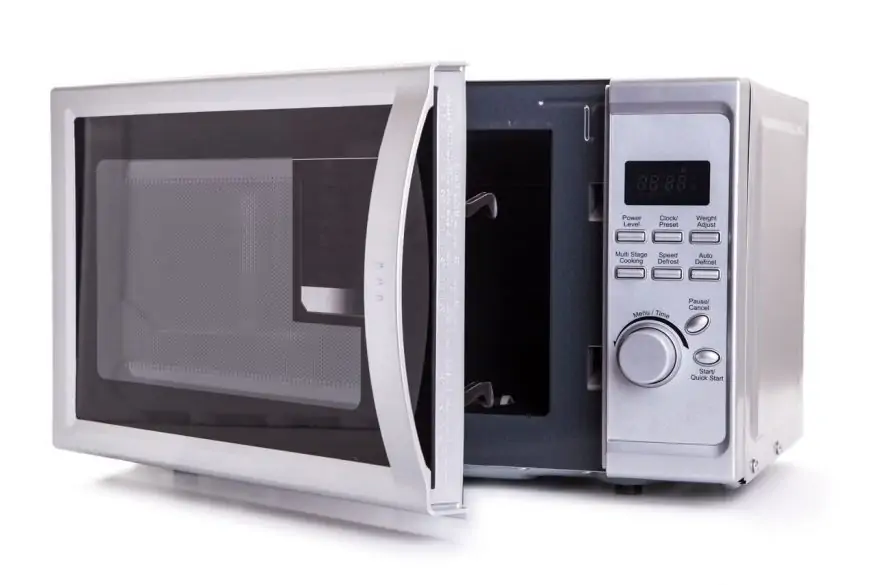 5. Use the Microwave
Many vegetables and side dishes can be made in the microwave in a fraction of the time it would take to cook them in the oven. Things like baked potatoes and squash are perfect sides you can zap in your microwave while you cook the rest of your quick meal on the stove or in the oven. I also love buying my vegetables frozen and heating them up in the microwave when I need to make dinner fast.
Other Hacks to Make Dinner Faster
6. Have a Plan
Flying by the seat of your pants sounds like fun until you and your family have to do it on an empty stomach. Meal planning is something I do sporadically because the initial investment of time upfront sometimes puts me off. But it saves so much time when the dinner hour rolls around I am always happy to have done it. And often regret when I don't.
If you're looking for ways to make dinner faster during the workweek take an hour each weekend and decide what meals you'll make each day of the week. You'll be amazed at how much faster making dinner goes when you don't spend ten minutes trying to figure out what to have. If you don't know where to start, check out this great guide to meal planning for beginners.
7. Freezer Meals
Like meal planning, freezer meals may require an initial investment of time up front that pays off in fast family dinners during the work week. But it doesn't have to take a lot of extra time. My favorite method of freezer cooking is to double a recipe I am making anyway and freeze the second half for later use.
Doubling a recipe for freezing and using another day works best with soups and chilis, and many casseroles. Soups and chilis can go right into a plastic freezer bag. I find it's easiest to cook a big meal on the weekend and save the leftovers for the nights we need dinner made fast. This also helps with leftover fatigue. If you have a recipe that makes a large quantity and your family gets tired of three days of leftovers, freeze half. And have a quick dinner next week.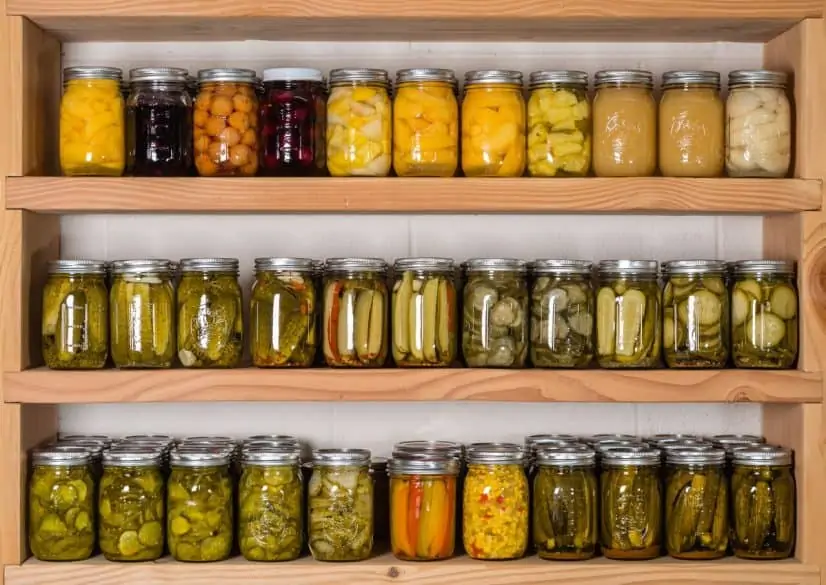 8. Organize Your Pantry
A well-organized pantry can make a huge difference in cutting down the time it takes for you to prepare a meal. Consider organizing your pantry with the most used ingredients towards the front or at least easily accessible. Not spending your cooking time digging around in the cupboard will help you in your quest to make dinner faster.
Make Dinner Fast and Savor it Slowly
The beauty of making dinner faster is it gives you more time to enjoy eating it and spending time with your family in the evening. Instead of spending half the night alone in the kitchen you can whip up your dinner and enjoy more time at the table in the company of your family. I hope these cooking hacks for making dinner faster allow you time to savor good meals and good company each evening.