Who doesn't need a little extra storage in their home? Whether you're lacking in closets, or simply low on space in general – finding a place for all your stuff can become a headache. One way to solve the problem, is to let your furniture do some of the work. Furniture with built-in storage has double the functionality, and will keep your rooms nice and tidy. Here are some of our favorite Amazon furniture finds with useful built-in storage features.
This post may contain affiliate links. As an Amazon Associate I earn from qualifying purchases. For more information, see our disclosure.
We love the look of this modern coffee table, but even better is the hidden storage features. It includes a drawer, great for TV remotes and game controllers, as well as an extending top that lifts up to provide a raised work surface. When the top is lifted, another storage area is accessible underneath.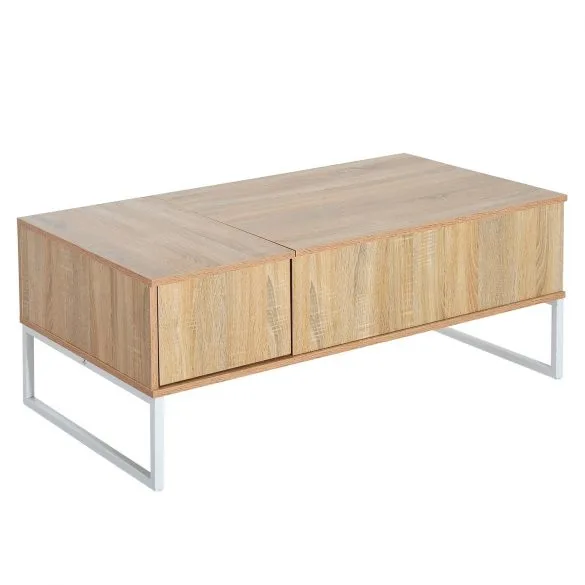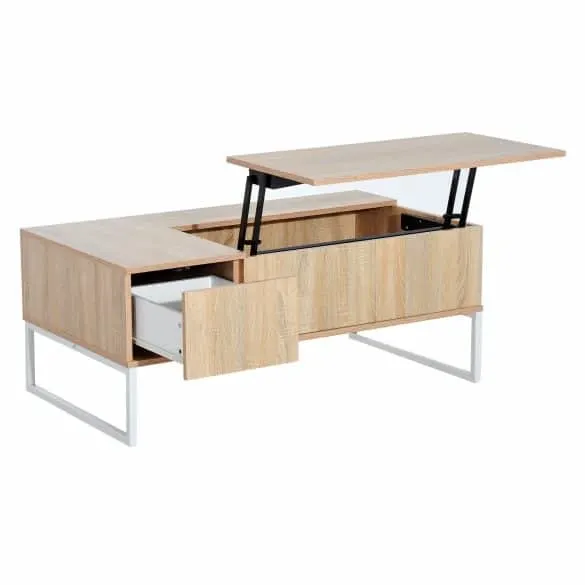 Even the smallest home accents can include a little extra storage. This floating shelf is also a pull-out drawer, turning your decorative shelf into a functional compartment. You could even mount two of these shelves next to your bed and use them as wall-mounted nightstands!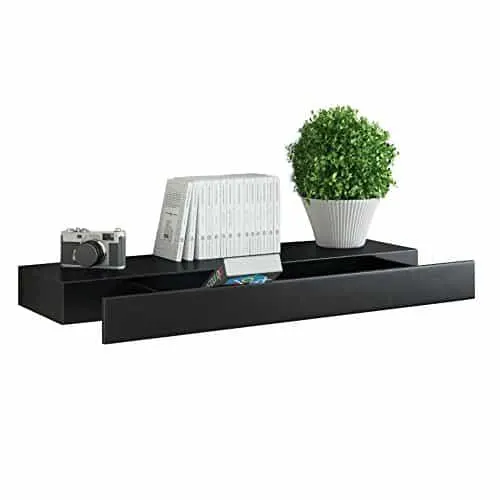 This kids activity table looks simple, but its hidden storage features make it a heavy hitter. A small well in the middle of the table is great for paint jars, crayons, and craft material. Underneath the table fits a toy box on wheels that can be slid in and out during playtime.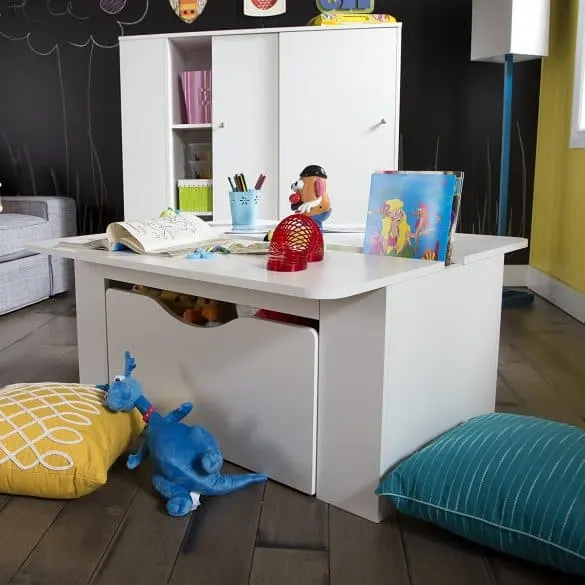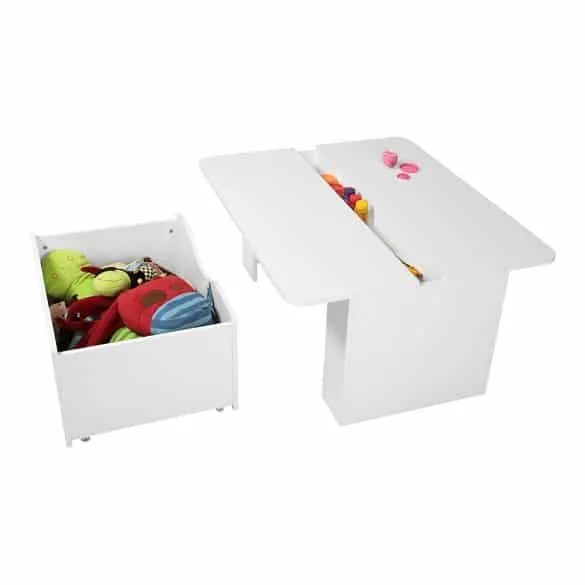 If your deck or patio is constantly covered with outdoor toys and other items, consider an outdoor storage bench. This bench not only provides extra seating but also includes a 70-gallon storage container. Plus it's made of durable resin to protect against harsh weather, sun exposure, and abuse from the kiddos.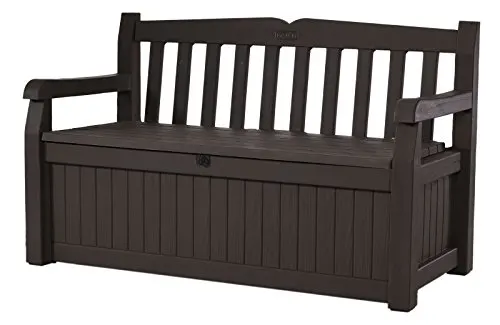 We love the modern style and affordable price tag of this two-tier side table. The basket built-in to the bottom of the table would be great for toys, extra blankets, or it even could serve as a bed for a small cat or dog.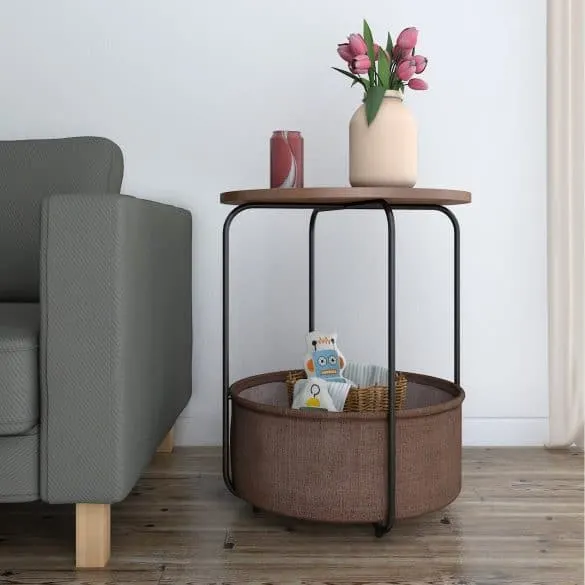 The storage ottoman is nothing new, but it is a popular furniture item for a reason. These handy ottomans work great in the living room or the bedroom, provide extra seating, and are great for storing pillows, blankets, or toys. Plus we love the elegant nailhead trim on this particular style.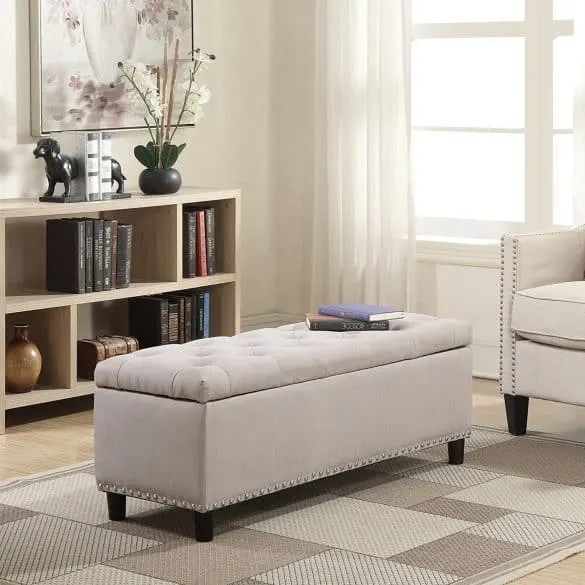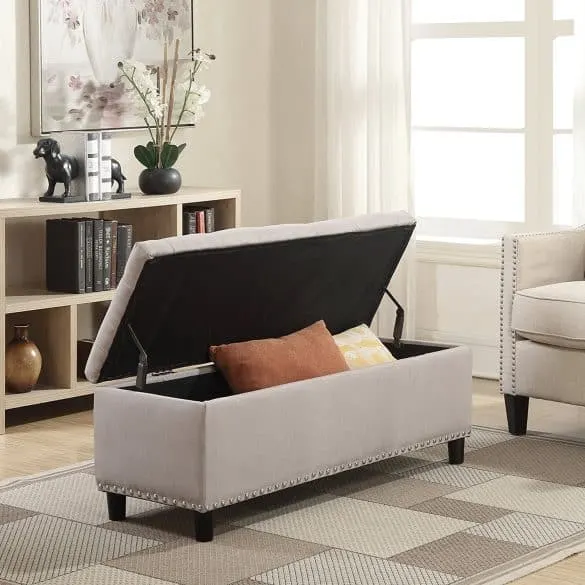 This full size bed would be great for a child or teenager's room, or for a small apartment. The gray linen fabric and tufted headboard give it a sleek and contemporary style, but the real selling point is its hidden storage. The mattress section of the bed completely lifts up to reveal a spacious compartment underneath.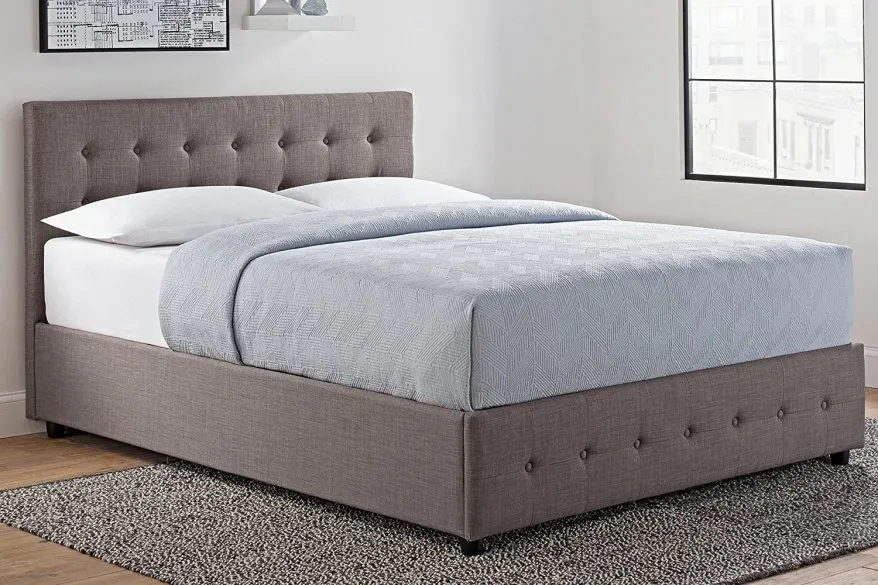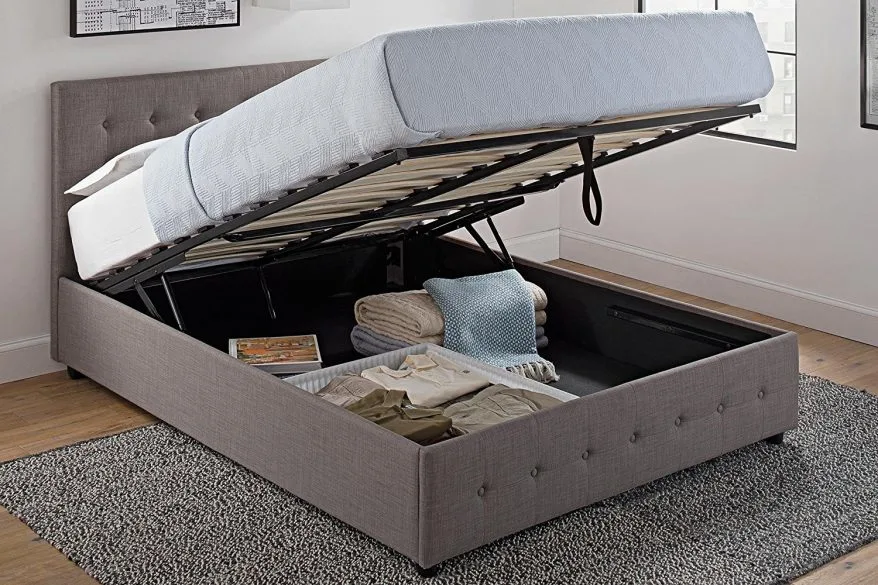 If you have a small living room, it can be hard to find a place for extra blankets, pillows, or even your TV remotes. This stylish sectional comes with a lift-up chaise for extra storage.