Need some last minute toy recommendations for Christmas? Or perhaps some ideas for some upcoming birthdays? Let me help you out! Parents often ask me for suggestions for toys that encourage language development, and I have come up with a list that can give you some ideas of where to start.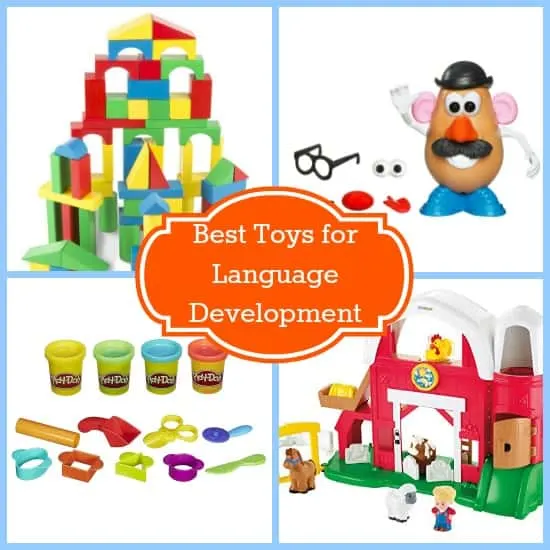 This post may contain affiliate links. As an Amazon Associate I earn from qualifying purchases. For more information, see our disclosure.
Guidelines
Here are some basic guidelines I like to follow when picking a toy:
Open-ended and versatile (can be used in a variety of ways)
Can be related to familiar routines (i.e. role playing with cooking, bathing, dressing)
Encourages social interaction (toys that can be played with a partner or group)
No batteries (steer clear of toys that simply entertain and don't provide open-ended play opportunities)
Don't worry about gender (Let girls play with cars and boys play with baby dolls!)
Now let me give you some examples of my favorites and how they can benefit language development.
Hope this gave you some ideas of some amazing toys and how to use them for language development!